Invictus Gaming lock their 2020 LPL Spring roster — and JackeyLove isn't there
Despite sources' reports that bot lane carry Yu "JackeyLove" Wen-Bo will likely re-sign with his former team Invictus Gaming, the team's recent announcement gives no such indication. On Weibo, iG confirmed their LPL 2020 Spring roster and it lists ex-Vici Gaming's Ding "Puff" Wang as the only bot laner.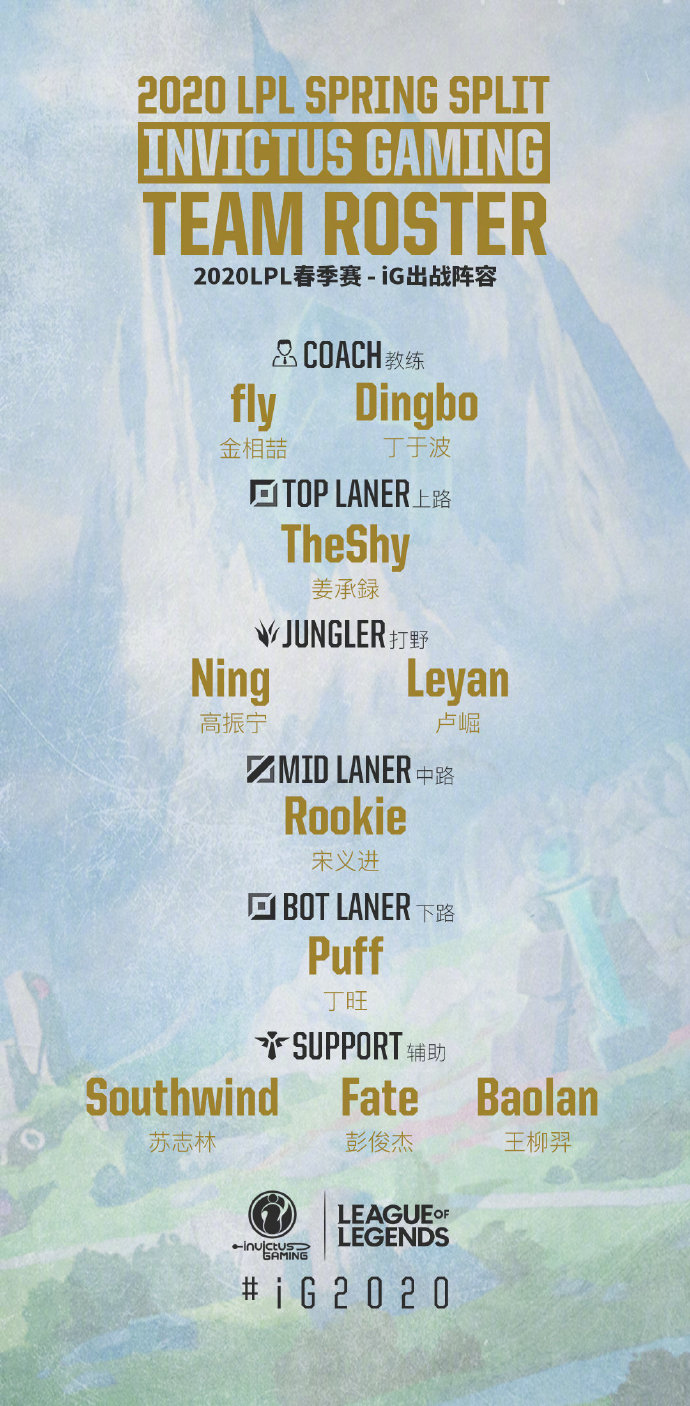 This means that as of the time of this publication, JackeyLove is still a free agent — the most lucrative one in the LPL, in fact, especially after his Worlds title in 2018 and semifinal finish at Worlds 2019. JackeyLove left iG right at the start of the off-season and since then, various rumors and reports have placed him on his way to Suning, Royal Never Give Up, and Invictus Gaming, with no deal finalized just yet.
There's still no updates why the negotiations with Invictus Gaming fell through and which team will JackeyLove join next. Updates as we get them.
With Puff being iG's only bot laner so far, the team will have to make some stylistic changes. JackeyLove was known worldwide for being one of the best Kai'Sa players, and the champion was a frequent go-to for Invictus Gaming. Puff, however, barely plays Kai'Sa and focuses more on the likes of Lucian, Varus, Caitlyn, Sivir and, more recently, Senna. Puff also favors a more farm-heavy style, holding the second highest CSPM record in LPL Summer 2019 (behind Jian "Uzi" Zi-Hao).
Puff's first big test with Invictus Gaming will be the opening game of the Spring Season, where iG will face reigning world champions FunPlus Phoenix.
Source: Read Full Article