10 Games To Play If You Like Stranded Deep
Stranded Deep is a challenging first-person survival game set around a host of islands in the Pacific Ocean. As a survivor of a crash, you must explore the gorgeous, yet punishing tropical world in order to survive for the long haul. Stranded Deep dives (pun very much intended) into the survival genre with a suite of fun gameplay options including structure building, vehicle navigations, wildlife combat, in-depth crafting, and so much more.
If you have found yourself ready to wrap up your time playing Stranded Deep and want to invest more time in this prolific genre then look no further than the following titles. There are numerous survival and survival-adjacent games to enjoy if you are a fan of Stranded Deep. Prepare for a challenge and look to your resources with these great games.
10/10

Valheim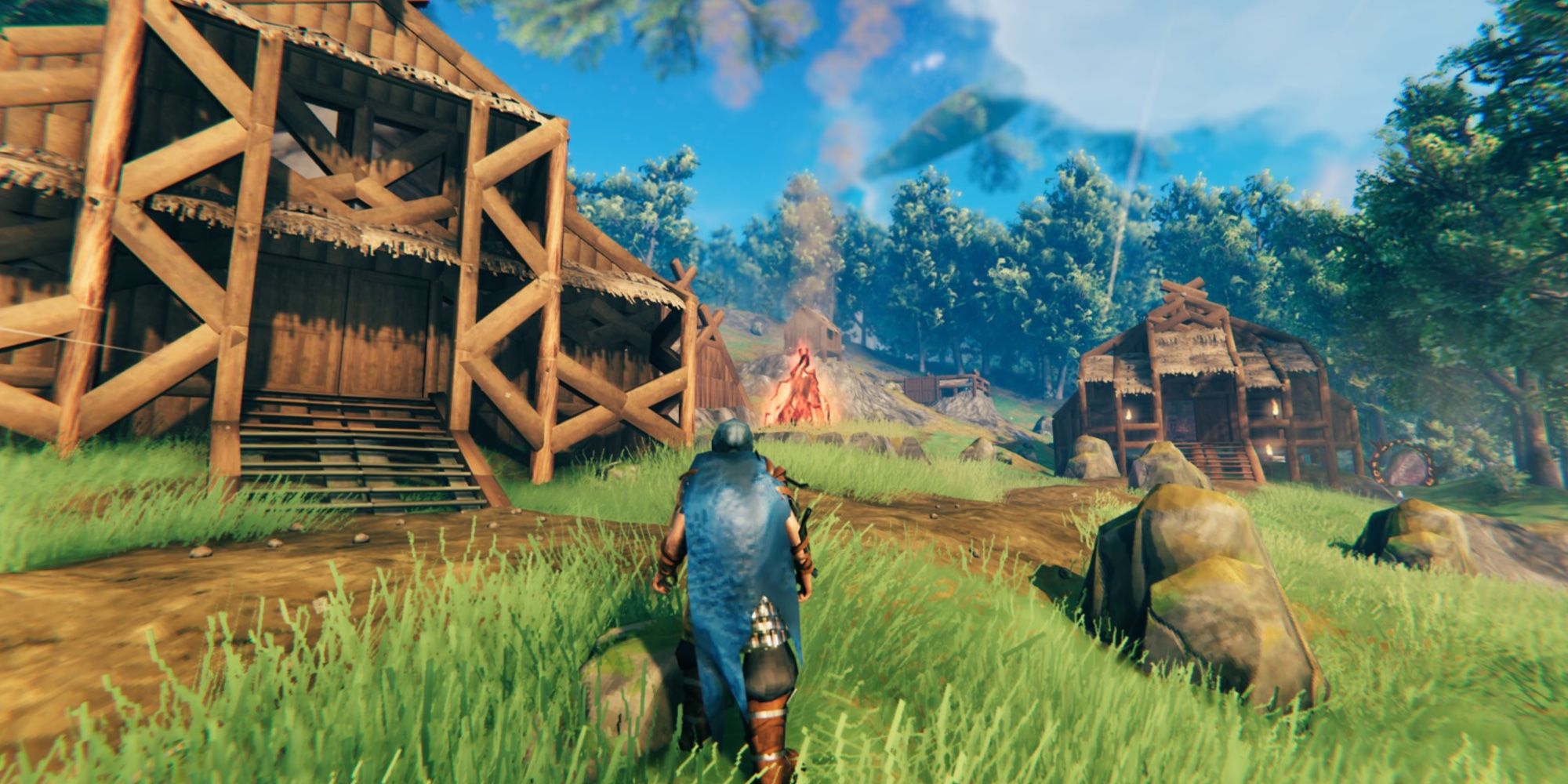 Are you looking for a taste of the survival genre, one that is infused with Viking culture and lore? If so, then Valheim might just be the game for you. This solo or multiplayer Viking survival game guides you through a procedurally generated world brimming with punishing baddies, unique wildlife, settlements, special weapons and items, and so much more.
While the game is still currently in Early Access, it has managed to capture the hearts and minds of survival fans due to its expansive world and a staggering amount of things to craft and create. Valheim is one of those games that quickly immerses you into its brutal world, always dangling a new activity or reward in front of you to keep you moving forward.
9/10

Subnautica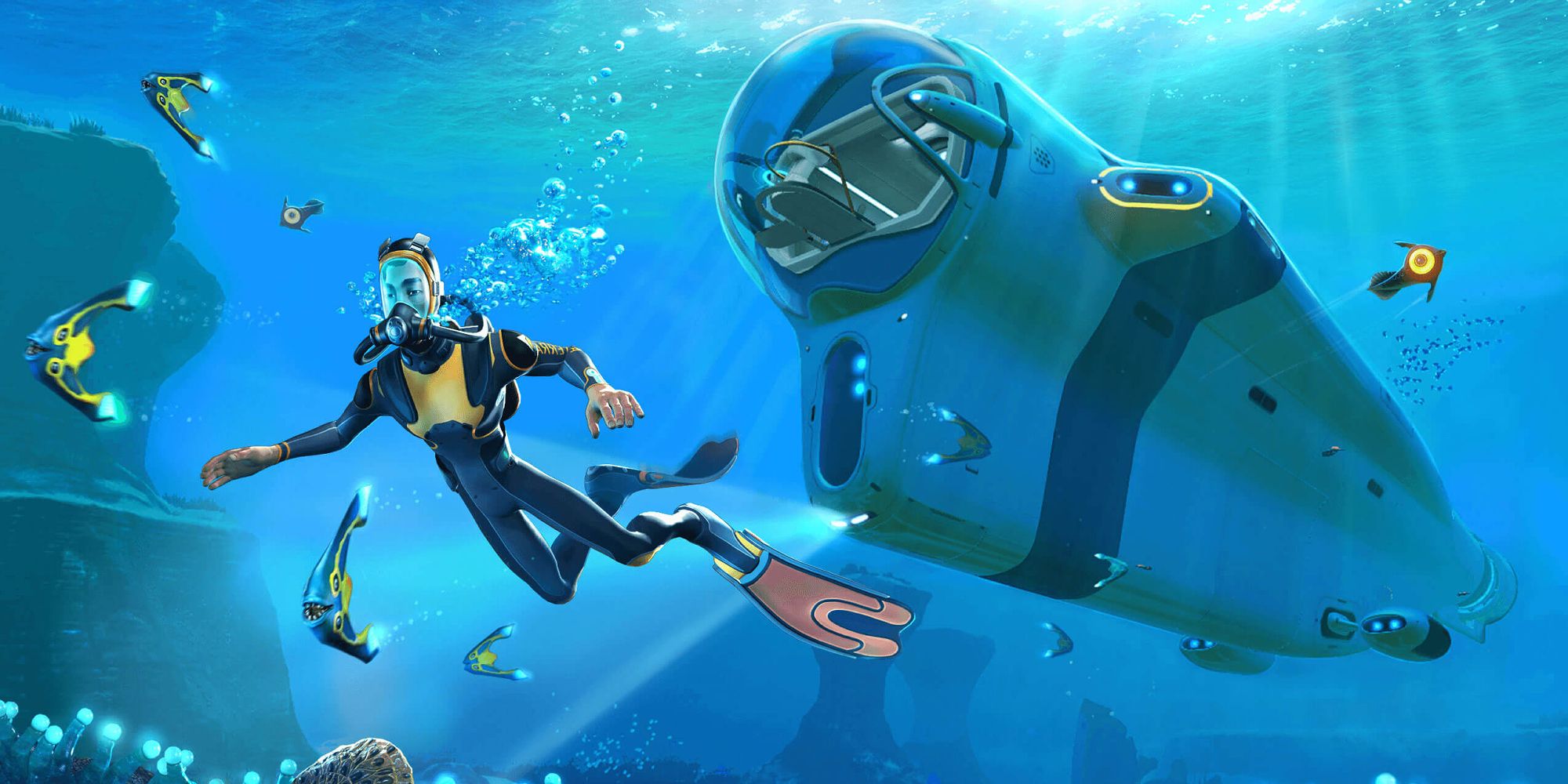 Subnautica might just be the closest relative to Stranded Deep, both in terms of gameplay and the aquatic-themed presentation. For the uninitiated, Subnautica is a challenging underwater survival game with extensive exploration and a unique premise. This game is all about surviving and thriving in a massive underwater expanse.
Subnautica features genre staples such as crafting, scavenging, combat, and base building, but ups the ante with the way you need to focus on oxygen conservation, underwater movement, and diverse aquatic wildlife to contend with.
8/10

The Long Dark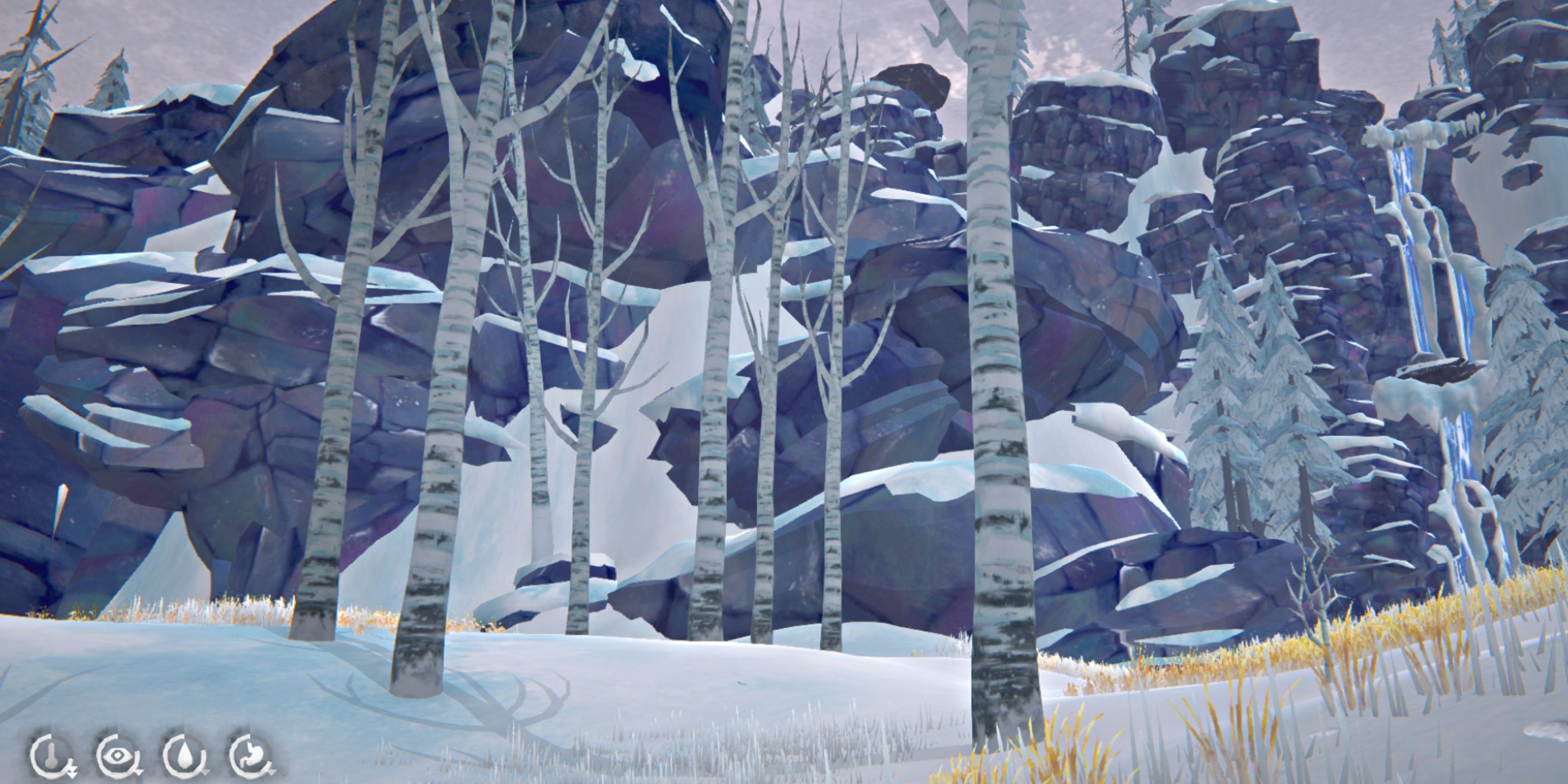 For something a bit more wintery and frozen, look no further than The Long Dark. This mountainous tundra survival game is highly immersive and will keep you captivated as you explore treacherous locales all throughout this chilly survival adventure. What makes The Long Dark particularly unique is that the game seeks to tell an emotional narrative that is wrapped up in a purely single-player experience with exploration as the focal point, as opposed to fighting off enemies.
Make no mistake about it, this game will test your mettle. The Long Dark's focus on permadeath means that you need to be highly aware of your status during each and every moment. Yes, you can craft and scavenge, but it's the game's reliance on food, temperature, and shelter that really help it stand apart.
7/10

Ark: Survival Evolved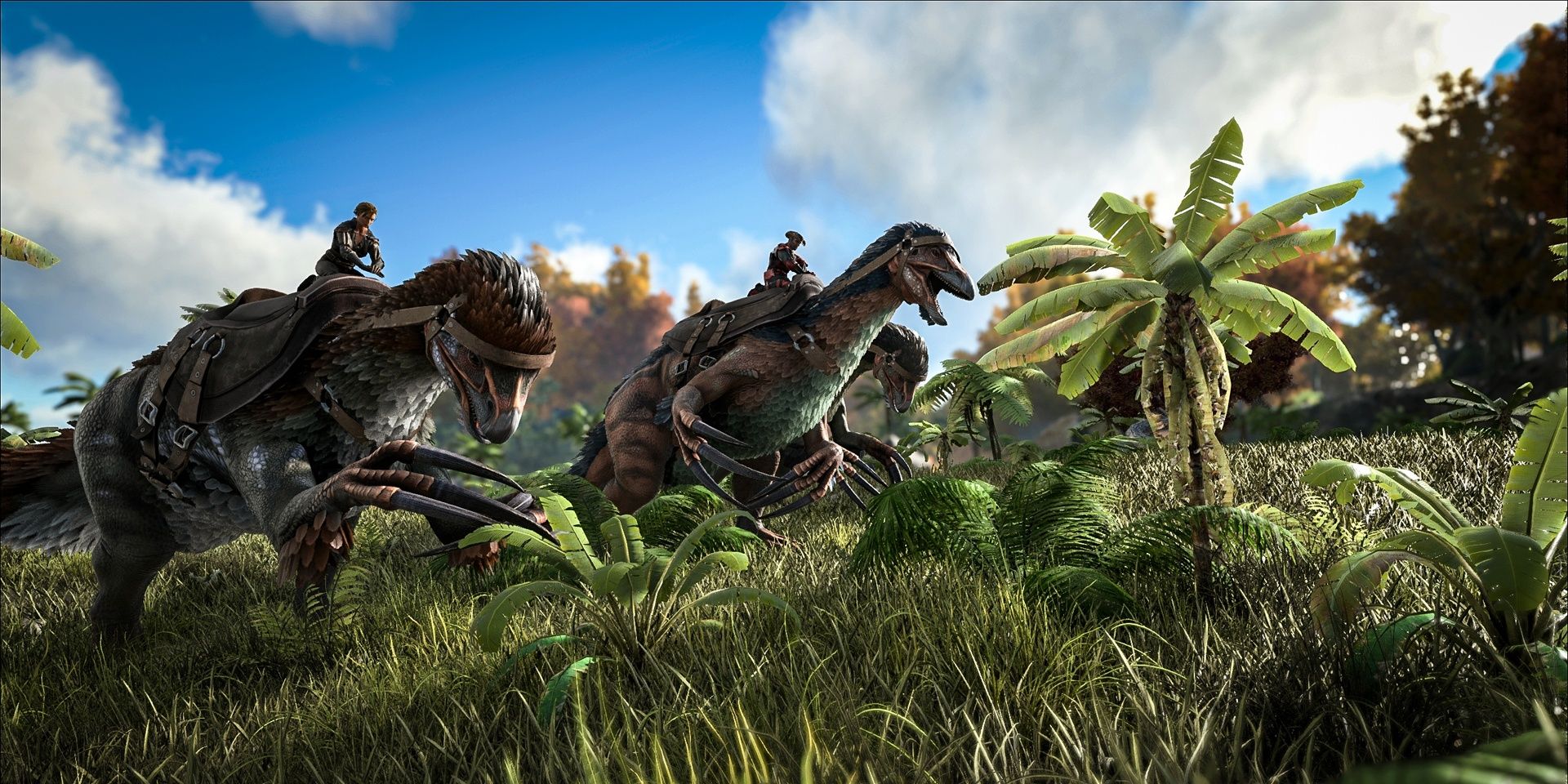 It's pretty impressive to know that Ark: Survival Evolved has been (mostly) going strong since 2017. This solo and multiplayer survival game pits you against a gargantuan island, ferocious beasts and dinosaurs, and even other players who happen to be exploring the same island as you.
Ark: Survival Evolved might follow the survival playbook with many of its systems and mechanics, however, it's the game's approach to taming and breeding dinosaurs and wildlife that make it a real treat to play. In order to thrive in this game, you will need to focus on understanding the island's nuances while continuously scavenging, crafting, and setting yourself up with a base and allies.
6/10

Deadcraft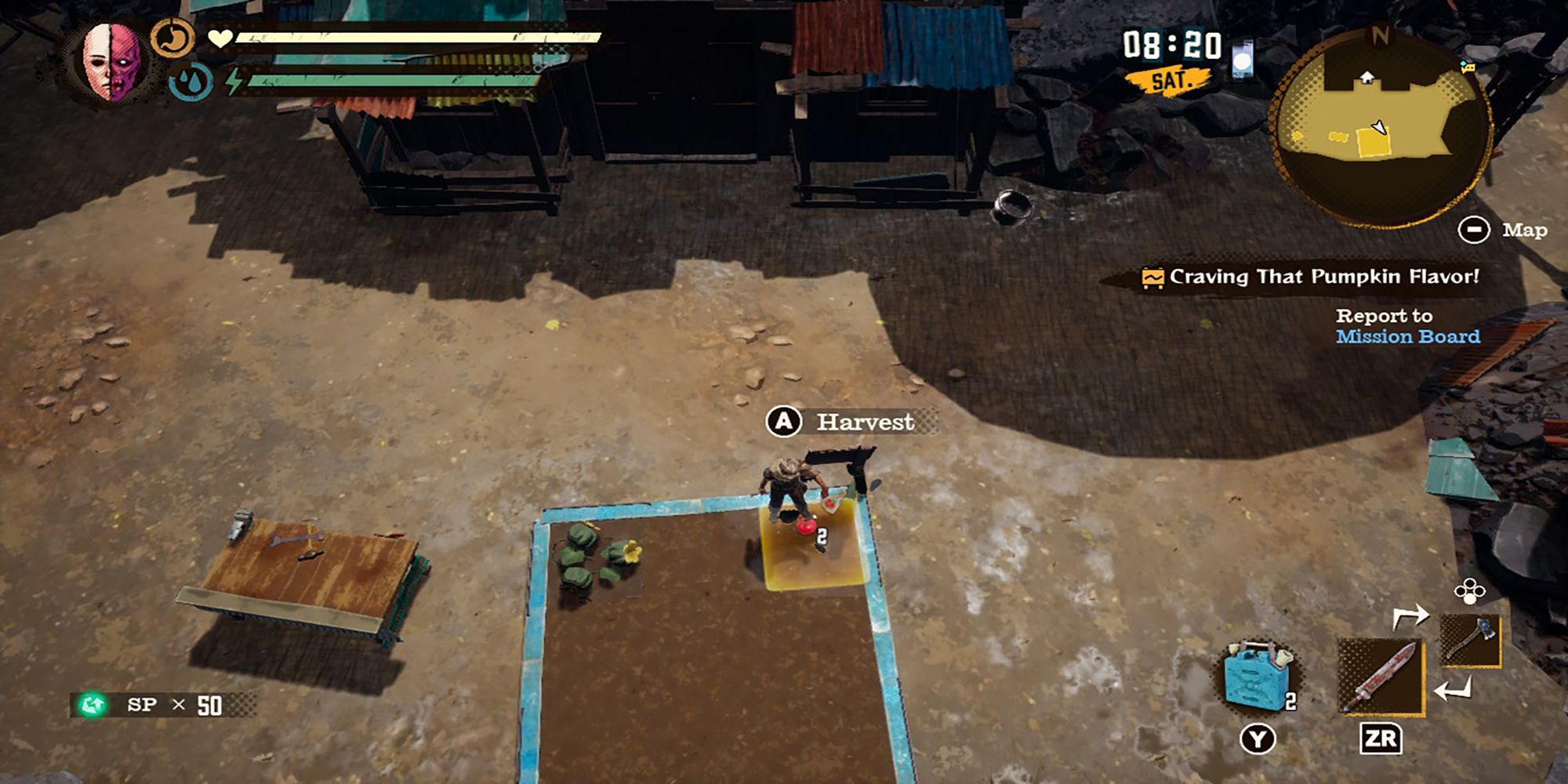 Deadcraft is one of those survival games that doesn't seem to get mentioned much in the genre discourse. This zombie-themed survival game blends traditional genre mechanics and the ability to create a zombie army through the protagonist's special nature: being a half-zombie himself.
Deadcraft plays out from an isometric perspective and provides you with a robust zombie-centric experience where both scavenging and combat can be enjoyed in equal measure. In an interesting twist on farming gameplay systems, Deadcraft allows you to "plant" your zombie allies in order to grow and spawn new varieties to build up your survival settlement.
5/10

No Man's Sky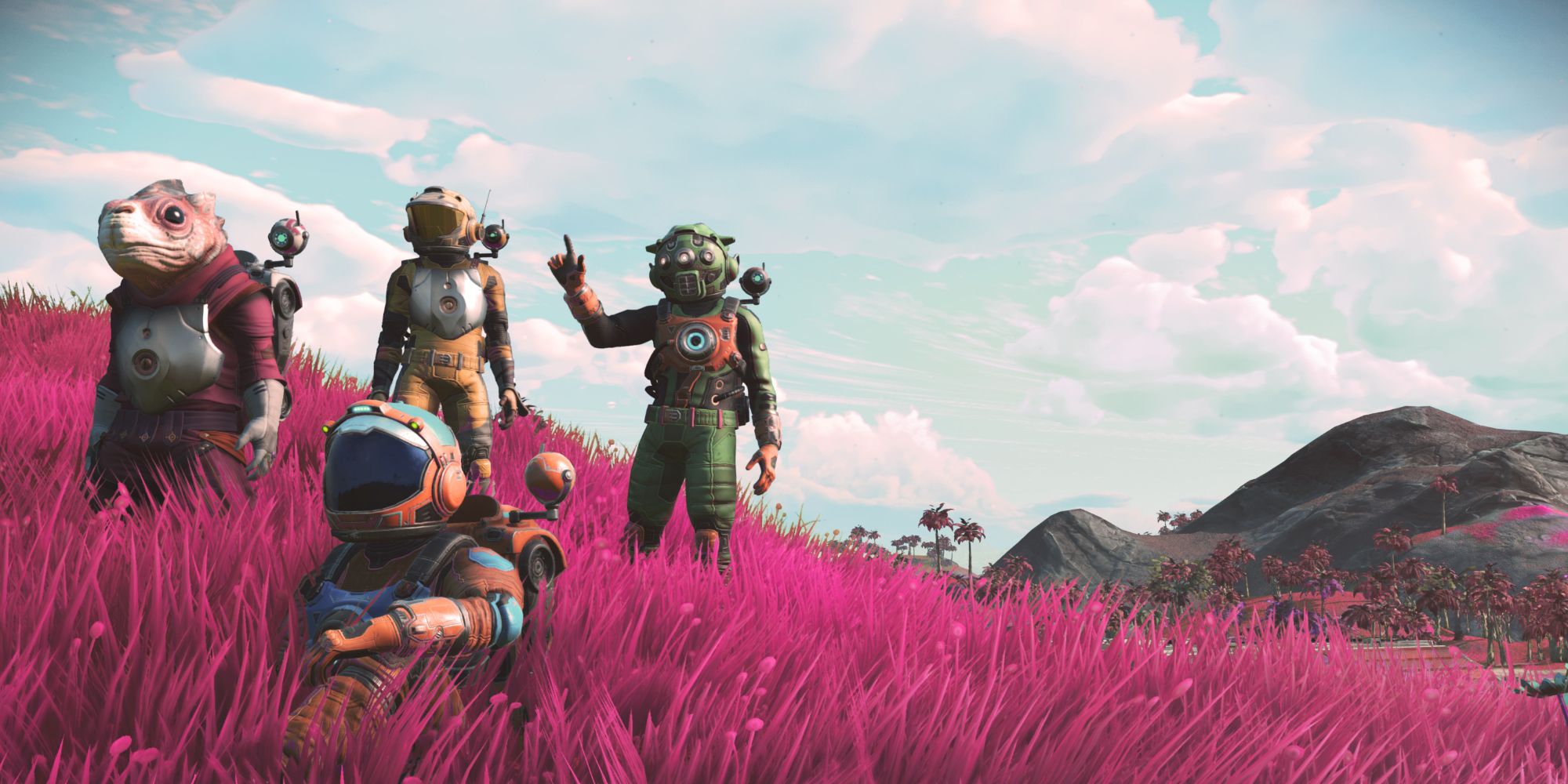 Space exploration fans are in for a real treat with No Man's Sky, a game that has been around since 2016. While it did have a maligned launch with a lack of content and promised features, developer Hello Games has worked their tails off to provide a near-constant stream of free updates over the years, turning a once barebone title into a space survival juggernaut.
No Man's Sky is brimming with unique gameplay experiences all across its vast universe and planets. While the game doesn't focus just on survival elements, it's the balance of mechanics such as exploration, combat, scavenging, base building, and player-created stories that help it stand out in a crowded gaming market.
4/10

Don't Starve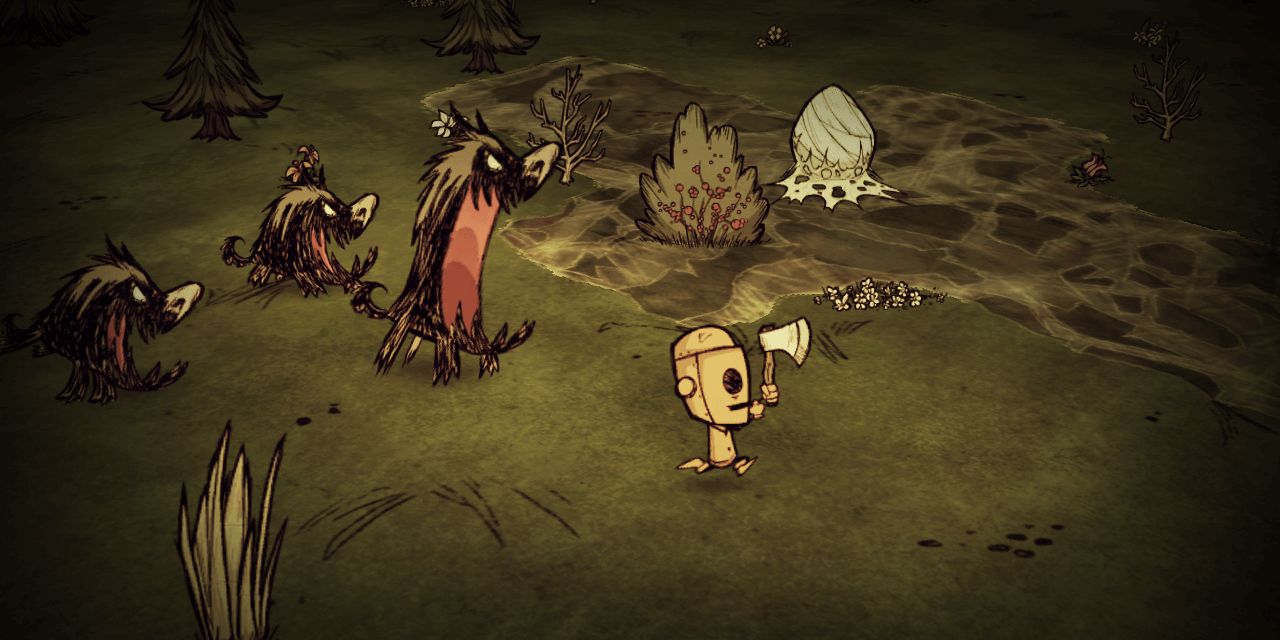 An indie survival darling, Don't Starve throws you into an untamed wilderness where you must use your wits and resources to stay alive. What makes this game particularly noteworthy, apart from its stellar art style and presentation, is its use of magic and science. Yes, the game blends traditional survival elements in the harsh wilds but also throws in plenty of magical elements and scientific shenanigans.
In Don't Starve, players take on the role of Wilson, a wacky yet brilliant scientist who unfortunately finds himself tethered to an otherworldly wilderness by a dastardly demon. If you want to guide Wilson through this predicament, you will have to craft items, build shelter, find food sources, and, as the title implies, don't starve.
3/10

Grounded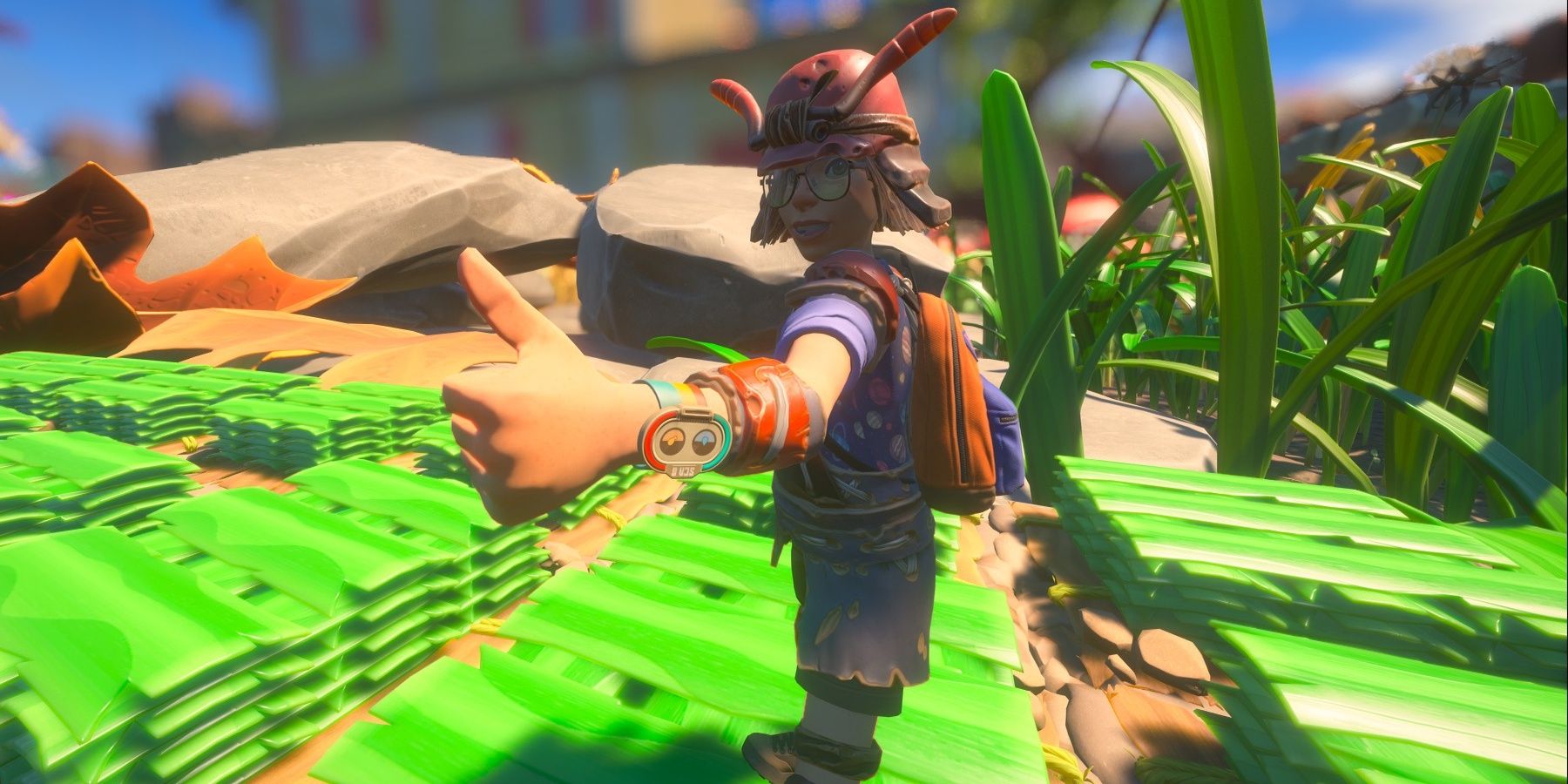 Fans of bugs, insects, and all things creepy-crawly might not be thrilled by Grounded, however, it would be a shame to not include the excellent survival game Grounded on a list such as this one. If you haven't already guessed, Grounded plays out like a gamified version of Honey, I Shrunk the Kids. Players step into the unlikely shoes of a group of friends who must survive the harsh elements of their backyard.
Crafted by the prolific development team Obsidian Entertainment, Grounded has been providing shrunken-down survival goodness for fans of this genre. This solo or multiplayer experience tasks you to create a gargantuan base that can serve as a beacon of hope amidst the creepy-crawly onslaught. Crafting items and weapons will aid you in your defense, however, staying resourceful won't always be so easy as you explore past the comforts of your base.
2/10

Raft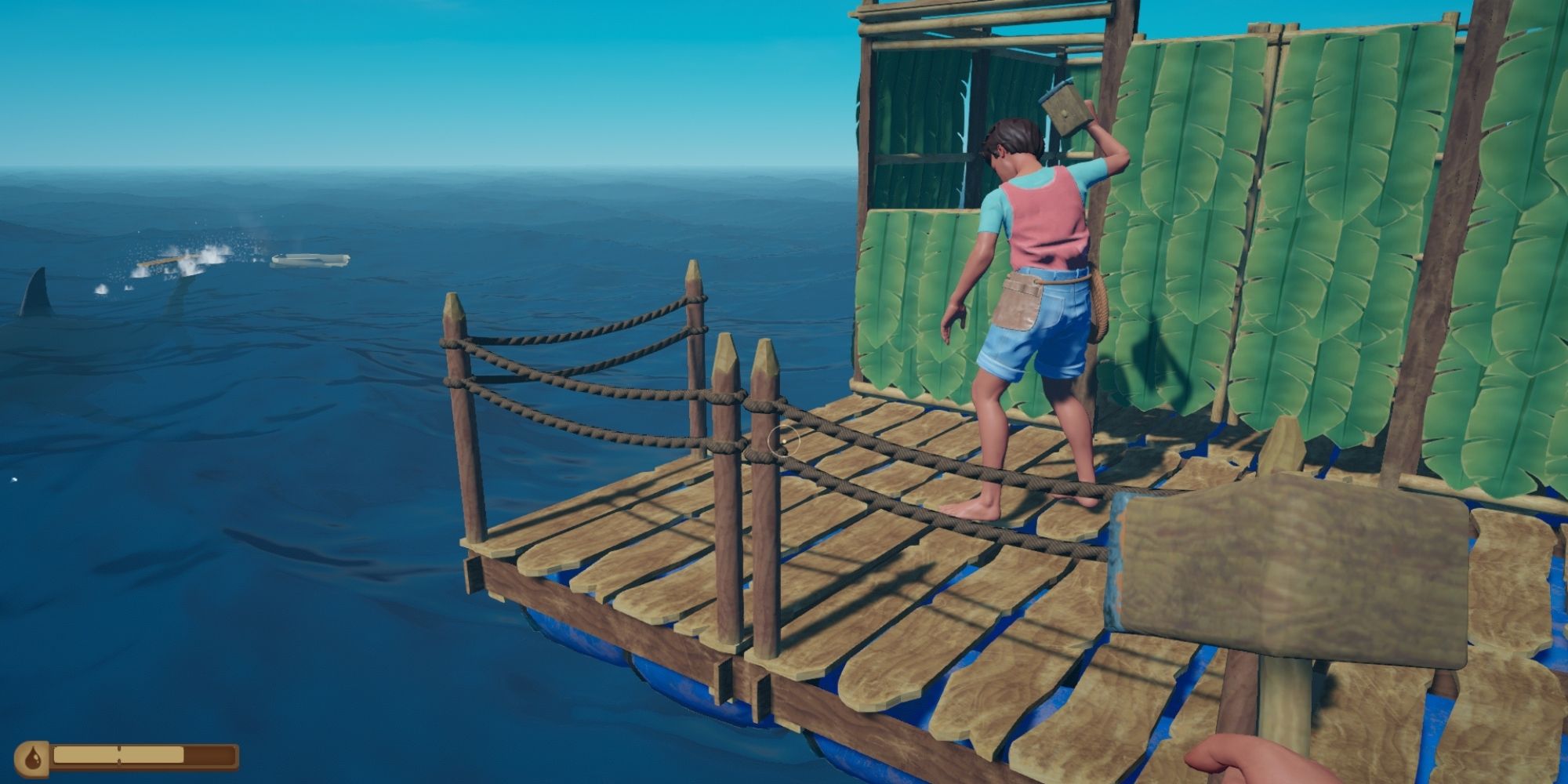 Raft is a pretty self-explanatory game. You are thrown into an open ocean and must survive the harsh aquatic environment against all odds. As you might guess from the game's simple one-word title, you must use your wits and crafting skills to stay alive and stay afloat aboard your titular raft.
Another survival game that can be enjoyed as a lone wolf or with friends in tow, Raft is all about scavenging and harnessing the recourse of the open ocean, specifically, items that you happen across as you sail along. Spending time crafting and researching will be key to survival in this water-themed survival game.
1/10

State Of Decay 2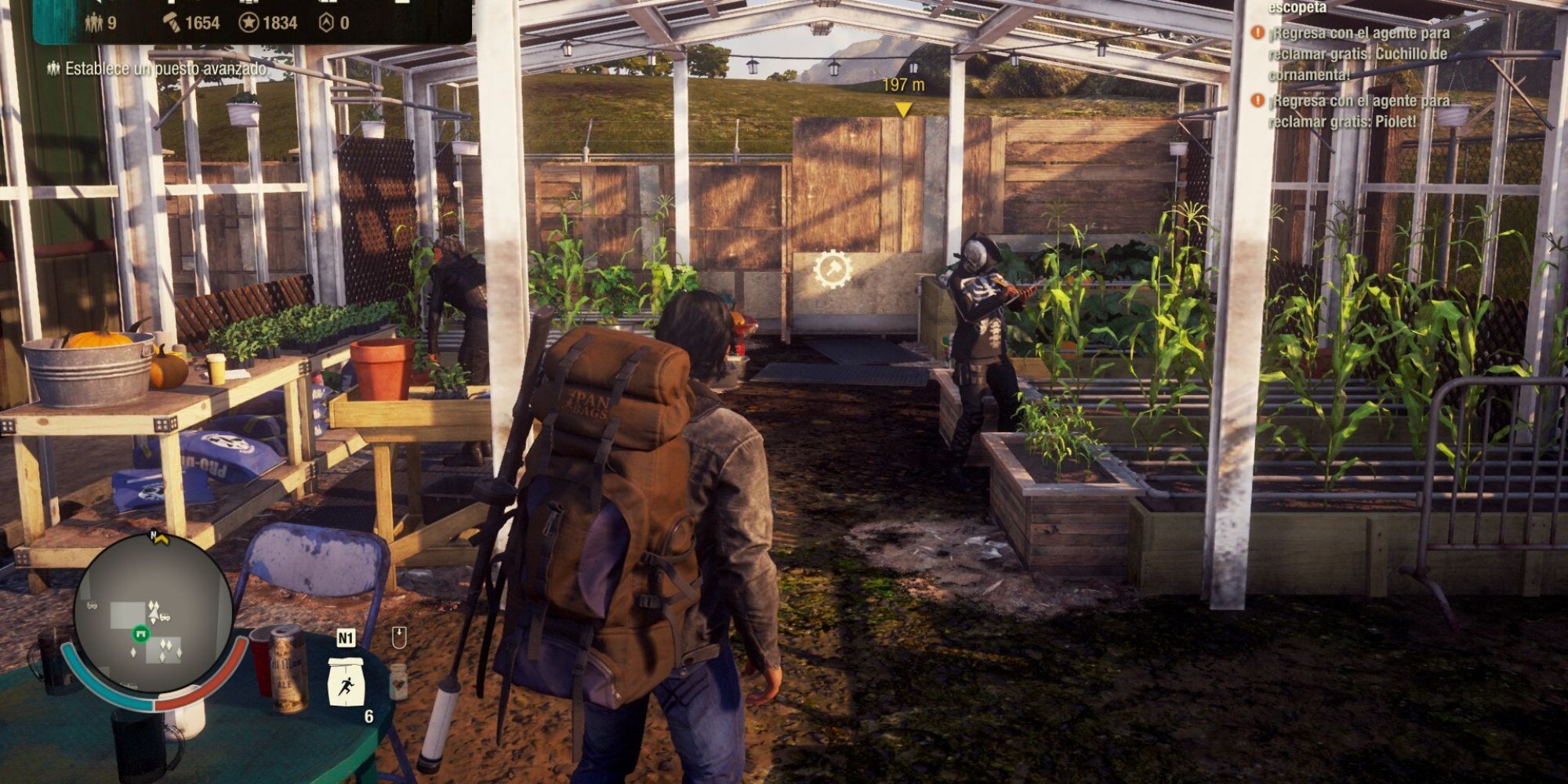 The second zombie-themed survival game on this list, State of Decay 2 blends intense horror action with the finer nuances of survival, base building, and character management. Set amidst a civilization-wrecking zombie outbreak, players in State of Decay 2 must come together to not only survive but thrive in this new zombie-infested landscape.
Something that immediately sets this game apart from other survival games is the ability to create your own team and party of zombie fighters and homebase builders. This isn't a lone wolf-style experience. State of Decay 2 tasks you to explore a vast yet ruined open world in the hopes of rebuilding civilization even when hope might be fleeting.
Source: Read Full Article