10 Perfect Holiday Gift Ideas For Zelda Fans
Looking to get the Zelda fan in your life something for Christmas, but can't tell your Links from your Zeldas? Fear not — we've found the perfect gifts that they'll love. Whether you're ready to splash out on Rupees or you're sticking to a budget, you'll find something that'll strike their fancy.
Perhaps your special someone enjoys learning all about how one of their favorite games was made, or they love nothing more than collecting merchandise of their beloved characters. Whatever the case may be, you can put a legendary smile on their face this holiday season with our recommendations.
10/10

Triforce Royal Crest Keychain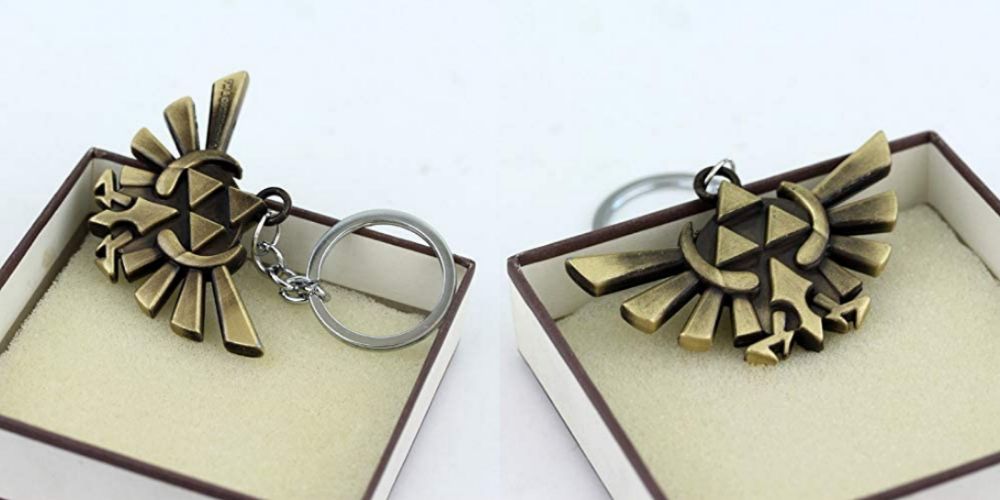 The Triforce is the iconic symbol of the Zelda series, representing the powers of Courage, Wisdom, and Power, and on this keychain, it's depicted within the Royal Family of Hyrule's Royal Crest. The Triforce sits nicely above a Loftwing from Skyward Sword.
The charm has a clean bronze sheen, and is the perfect accessory for a set of keys, a backpack, or wherever else your giftee would like to attach it. All they'll need to worry about is where best to show off their new gift.
Get it on Amazon here!
9/10

Master Sword Light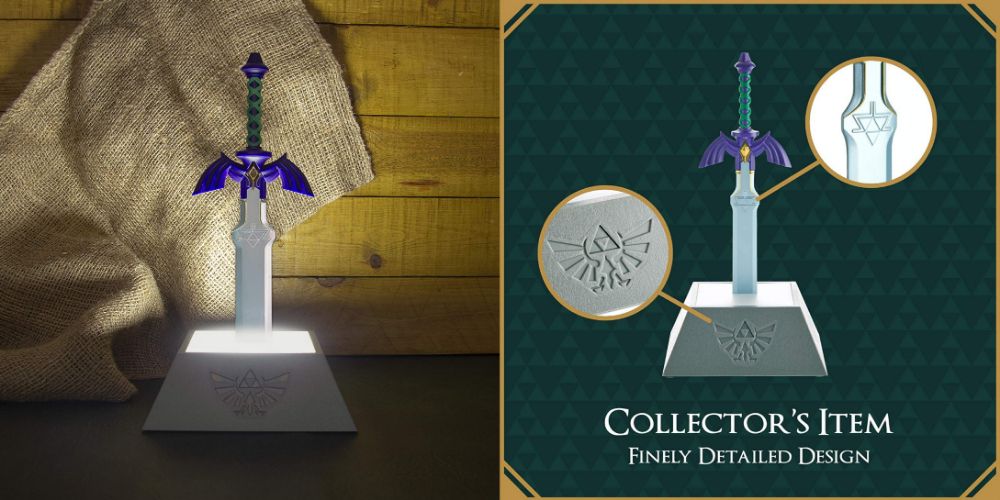 This is not just any old lamp — it's the Master Sword on its pedestal, glowing with its legendary power (or, you know, electricity). Details haven't been forgotten, as the Triforce is engraved on the sword's blade, and the Royal Crest is present on the pedestal.
The Royal Crest also acts as a button to turn it on, letting your giftee feel like the Hero they've always dreamed to be. This light would look perfect as part of a shelf display, no doubt alongside other Zelda memorabilia.
Get it on Amazon here!
8/10

Creating A Champion Book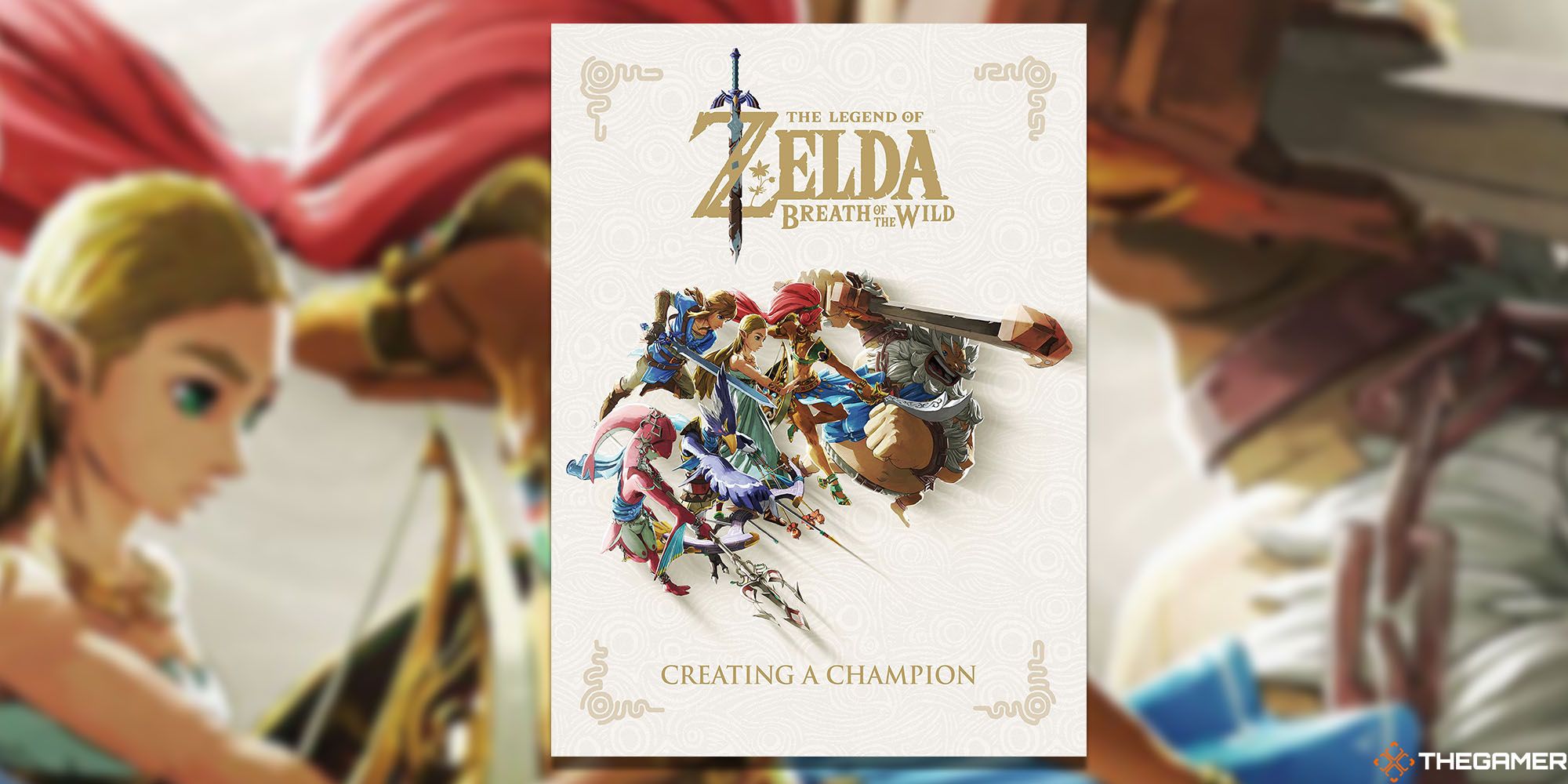 Breath of the Wild changed the Legend of Zelda series forever. Creating a Champion reveals how this feat came to fruition, with pages and pages of sketches, concept art, and commentary from the game's creators, as well as a detailed look at the history of Hyrule as it appears in the game.
If your giftee loves Breath of the Wild, they'll lose themselves in this book. Even just flipping through the pages to look at the artwork shows you the care that was put into the game (and this book), but there's plenty to learn from the commentary, too.
Get it on Amazon here!
7/10

Playable Ocarina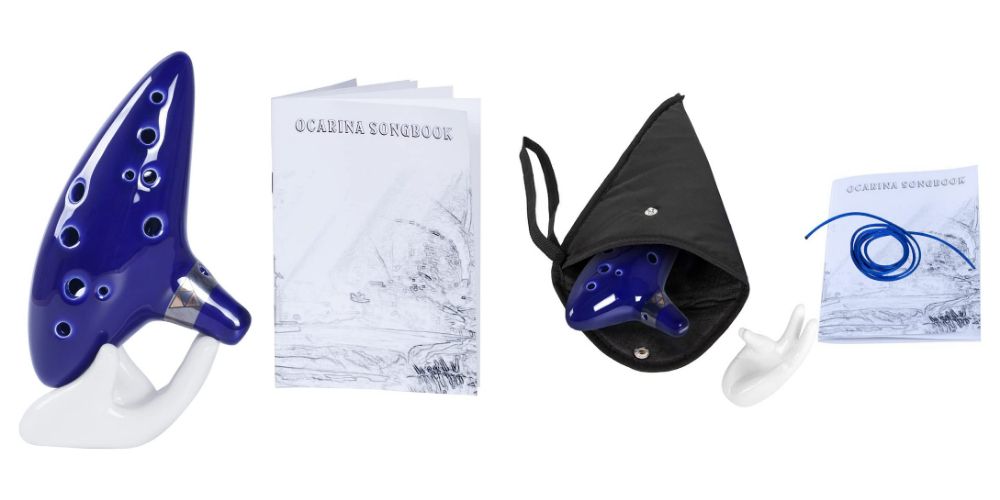 Ocarina of Time is perhaps the most recognizable Zelda title, and in it, Link plays the titular Ocarina. This is a replica of the one Link plays, finished in a shiny blue polish with a Triforce symbol near the mouthpiece.
It's not just decorative, either — it's fully playable. (Though it absolutely can be a display piece, since it comes with a stand.) The instrument comes with a songbook, including 21 songs for your giftee to learn and play.
Get it on Amazon here!
6/10

Makar Korok Plush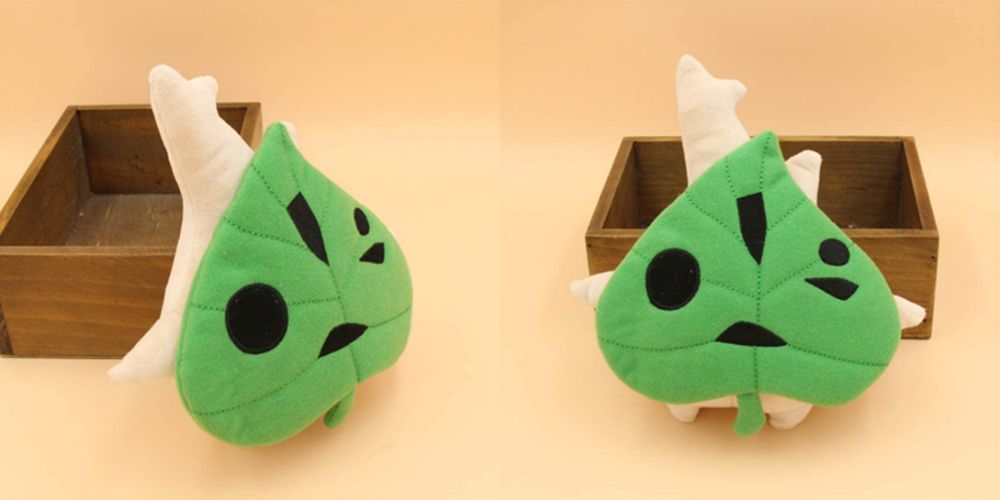 Koroks are adorable little creatures similar to forest sprites. This plushie is of Makar, who has a central role in The Wind Waker, but whose Korok friends also make a reappearance in Breath of the Wild. The plushie is just short of eight inches tall, and is super soft.
Whether your giftee is younger, or has been a fan of the series since its inception, who could say no to a cute plushie? It would fit right in as part of a display for older fans, and makes a great toy for younger ones, too.
Get it on Amazon here!
5/10

Triforce Pendant Necklace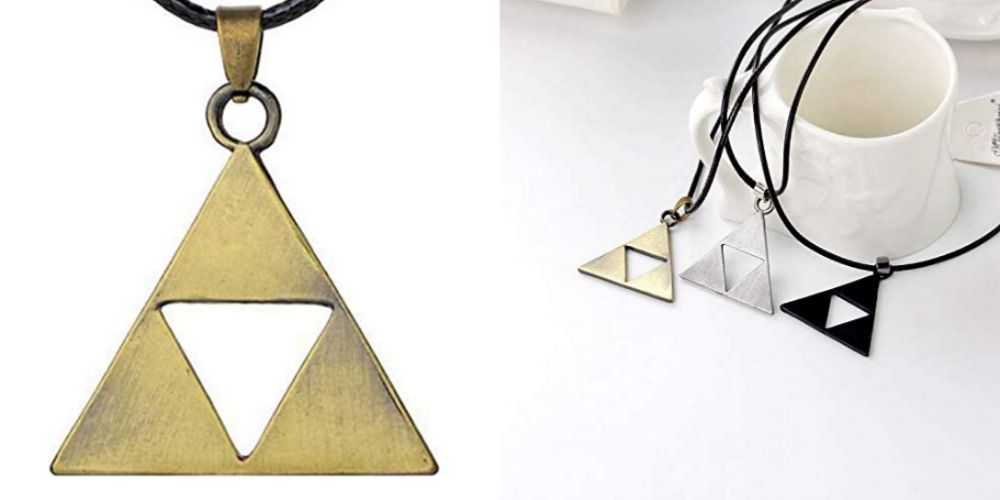 As you well know by now, the Triforce is the emblem of the Zelda series, and your giftee can wear it as jewellery with this pendant necklace. The Triforce hangs on the end of a black cord, and has a golden finish. (You can also purchase it in black or silver, but we thought traditional gold was best.)
It also comes in a gift box, so not only will it be presented beautifully, but you also don't have to worry about wrapping up any weirdly-shaped items. Win-win.
Get it on Amazon here!
4/10

Zelda Uno Cards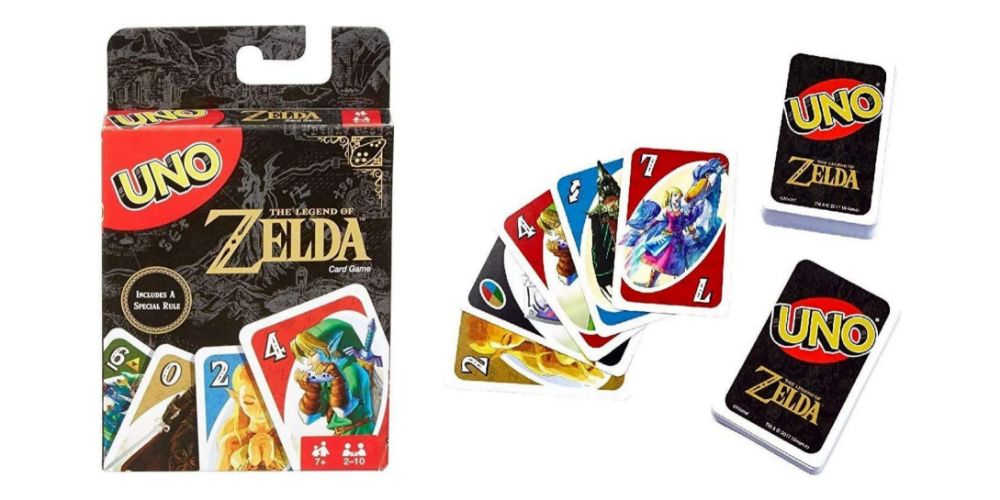 Even the Hero of legend and the kingdom's princess have time for a game of Uno. These cards feature art from various Zelda titles, including Skyward Sword, Breath of the Wild, Twilight Princess and more.
This deck also includes an exclusive rule tied to its Zelda theme — when the special Triforce Wild Card is played, the next person will need to lay a card with either three, six or nine on it (corresponding with the chosen color), or else draw three cards.
Get it on Amazon here!
3/10

Master Sword Building Block Set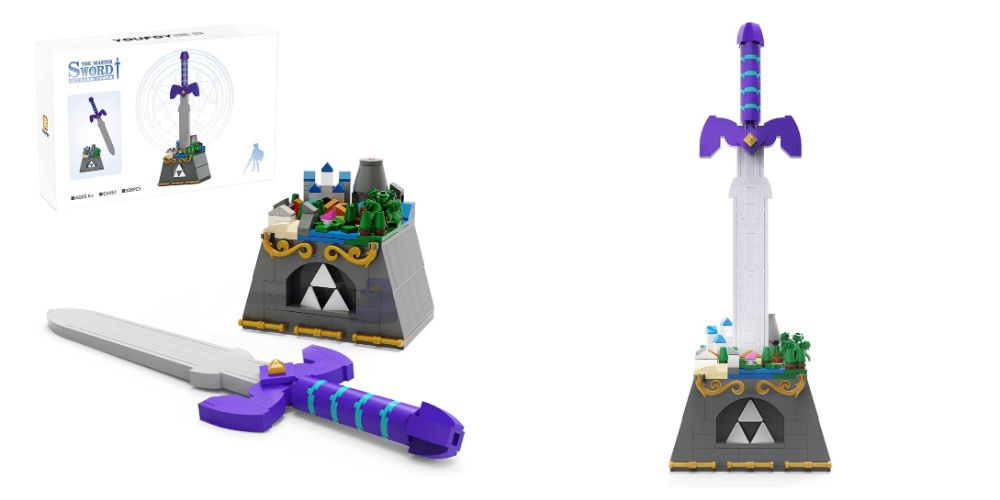 Does your giftee enjoy building things as well as playing Zelda? We may have found them the perfect gift. With this building block set, your giftee can recreate the Master Sword and its pedestal.
The pedestal itself also features a model of Hyrule, with fan-favorite locations such as Castle Town, Kakariko Village and Death Mountain included. The Triforce appears on the very front as well. Once it's all built, they'll also have a lovely display piece to commemorate an iconic series.
Get it on Amazon here!
2/10

Hyrule Map 1000-Piece Puzzle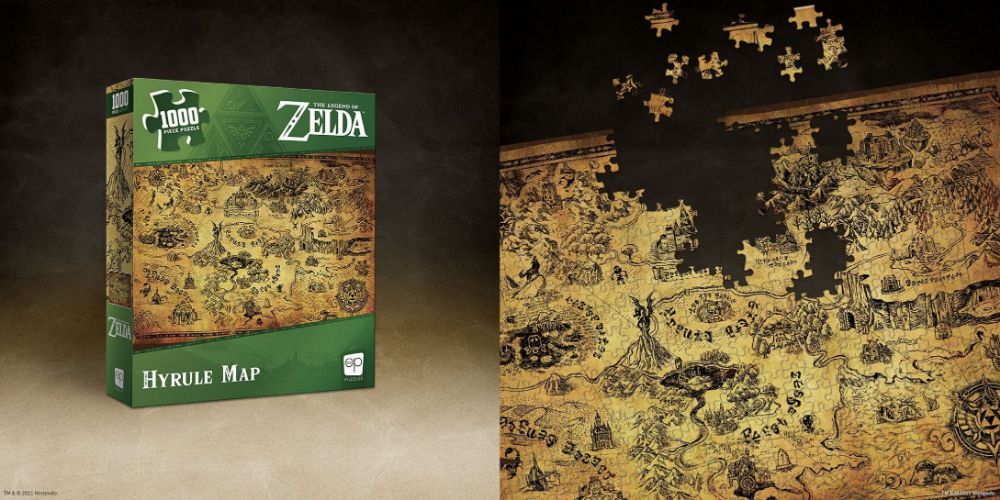 Is your giftee ready for a challenge? This 1000-piece puzzle features the map of Hyrule, with attention to detail paid to all the various locations and landmarks in the series, including the Great Deku Tree.
There are even smaller details if you look closely enough, such as a Sheikah Stone, which is featured in numerous entries to the series. After gluing the pieces and framing the finished puzzle, it would make a worthy display.
Get it on Amazon here!
1/10

Navi Zip Wallet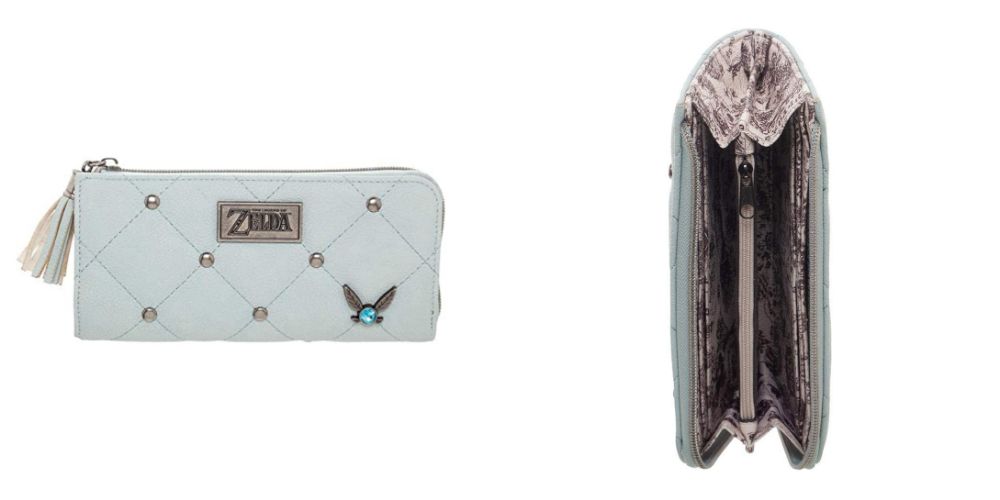 This wallet is both practical and appealing to any classic Zelda fan. On the front, you'll find Navi the fairy from Ocarina of Time, as well as the series' main logo engraved on a plaque. The silver-colored metal of these additions complements the light blue outer perfectly.
Inside, there's a zip pocket that's ideal for storing loose change, plus a variety of card slots and slips on either side for notes. The lining inside is a map of Hyrule, giving that extra pop of detail your giftee will love.
Get it on Amazon here!
We hope you like the items we recommend and discuss! TheGamer has affiliate and sponsored partnerships, so we receive a share of the revenue from some of your purchases. This won't affect the price you pay and helps us offer the best product recommendations.
Source: Read Full Article