Analyst Predicts Nintendo's Next-Gen Console Will Arrive In 2024
It's a new year, happy new year! 2022 has come and gone and 2023 lies before us waiting to be unfolded. While the future may be awkward to predict, the games industry does follow certain trends and patterns, and it is the job of some people to try and make accurate forecasts.
To this end, GamesIndustry.biz gathered together some of the industry's watchers to make their predictions for this year. While some may have been wanting to see a new upgraded version of the Nintendo Switch, or its successor, in 2023, one seasoned analyst has poured cold water on this idea.
Related: Zelda OLED Leak Just Crushed My Switch 2 Dreams
Piers Harding-Rolls of Ampere Analysis rightly predicted that the Nintendo Switch will be the best-selling console of 2022 and was even close with the number, and that there would be no "Switch Pro" in 2022 either. But what does the senior games analyst make of 2023?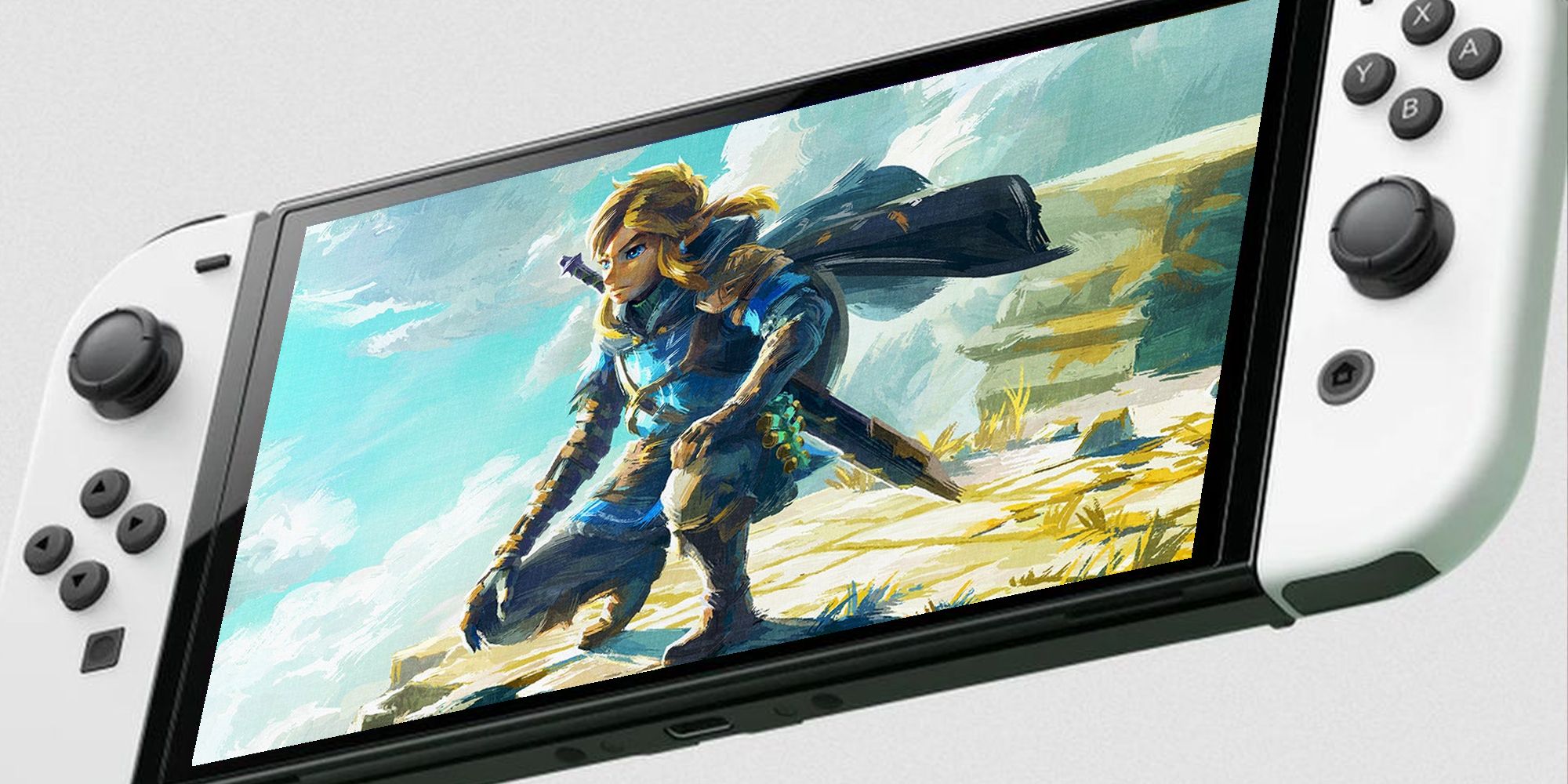 Firstly, he doesn't expect a next-gen Nintendo console to arrive this year. Instead, their forecasts say 2024. This year will be the sixth year for Nintendo's aging hardware so sales should be slowing down, and Harding-Rolls believes the PS5 has a strong chance to the best-selling console of 2023. However, the release of the upcoming new Zelda title should bolster Switch sales.
"If availability of PS5 holds up, it has a strong chance to be the best-selling console of 2023 with the Switch entering the later stages of its lifecycle," Harding-Rolls told GamesIndustry.biz. "The upcoming Zelda will sell plenty of Switch hardware, so it could be close."
The Nintendo Switch has not seen any major updates to its internals since launching in 2017. There have been new models however in the form of the extra portable Nintendo Switch Lite and the upsell in the Nintendo Switch OLED.
Meanwhile, with the upcoming launch of The Legend of Zelda: Tears of the Kingdom, and a special edition Nintendo Switch OLED to coincide, those expecting an internally upgraded Switch have been left wanting. Instead, expect another year before attention should be directed towards a Switch sucessor.
Source: Read Full Article