Animal Crossing: New Horizons – All the Acorn & Pine Cone DIY Recipes And How To Get Them
572235929 2727The leaves are changing on our islands in Animal Crossing: New Horizons as the fall season arrives. The changes are more than just aesthetic, though, because with the new season comes two new crafting materials, the Acorn and Pine Cone, and a suite of new DIY recipes to create. Here's everything you need to know to create these new recipes yourself.
As much time as we've all spent building, decorating, and just living in our Animal Crossing: New Horizons islands, it's never a bad time to redecorate. Now that autumn has arrived and brought with it a new list of DIY recipes and crafting materials, this is the perfect excuse to celebrate the season with some new decorations and items. If you're eager to give your island a new look to show off to your friends and villagers, check out our guide on how to get all the fall-themed DIY recipes.
How To Make All The Autumn DIY Recipes In Animal Crossing: New Horizon
Just like with every other DIY item you can craft, you'll need two things before you can actually get to work making them. First is the proper materials, which will now include both of the brand new crafting items – the Acorn and Pine Cone. Second is the actual recipe for the item you want to make.
How To Get Acorns And Pine Cones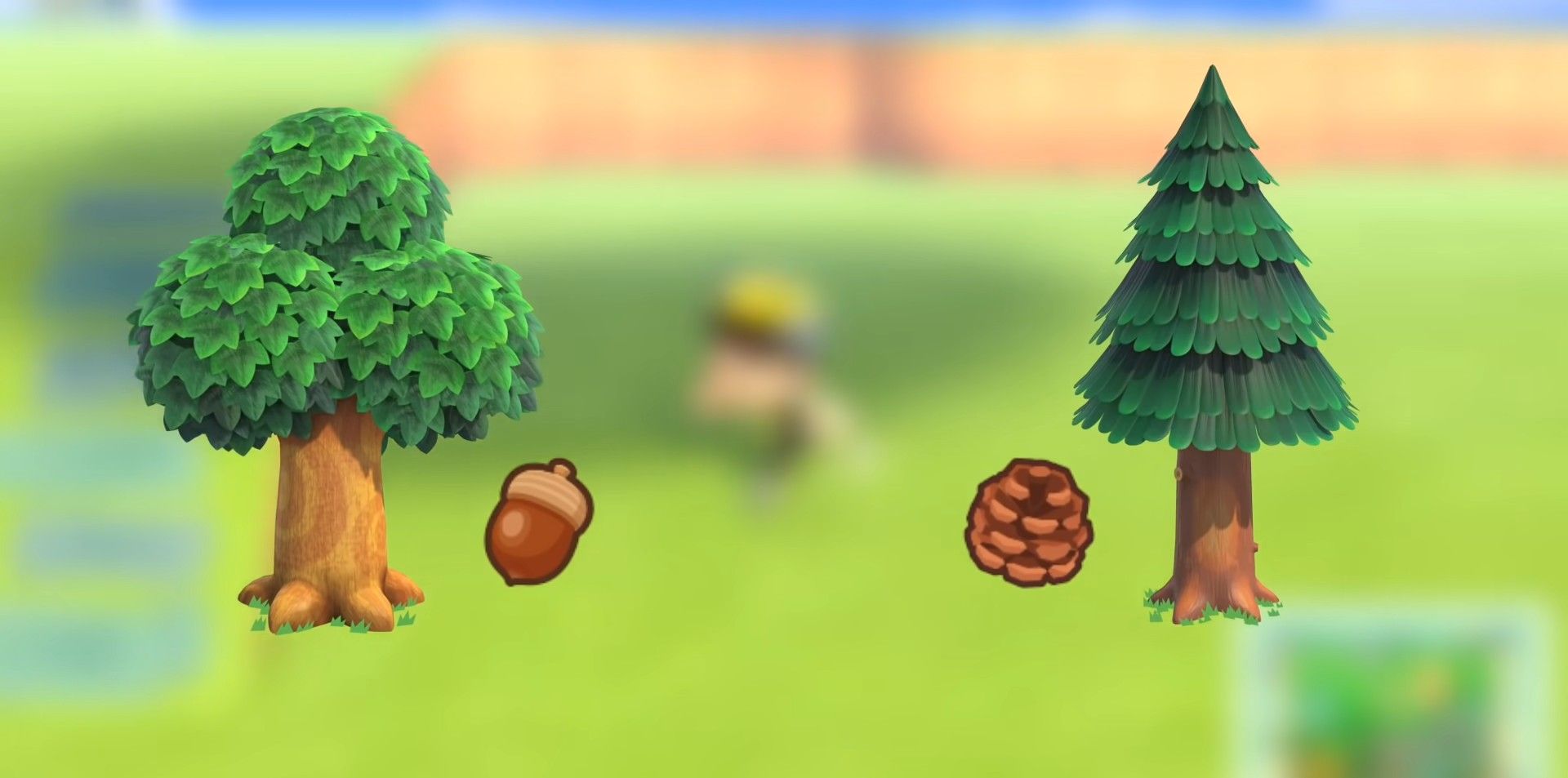 We have an entire guide here if you are having trouble getting your hands on enough pine cones and acorns, but in short, you can find these new items by shaking two different types of trees around your island. Acorns will drop from any normal hardwood tree, and pine cones can be shaken loose from tall cedar trees. You'll probably get a lot of branches in the process, but be patient and you'll eventually gather up more than enough pine cones and acorns.
How To Learn The New DIY Recipes
There are 11 brand new DIY crafting items you will need to get a recipe to create and only three ways to collect them. The downside is that one of them is time-sensitive, the other random, and the third is potentially costly.
The time-sensitive recipe will come via Isabelle's Morning Announcement. In the opening days of the new season arriving, Isabelle will make a special morning announcement where she will give you the recipe for the Tree's Bounty Little Tree DIY item. Check your NookPhone for it after the announcement. If you happen to miss the announcements, or are not able to play during that time, you can still get this recipe through the second method.
The only other way to get the new recipes is to shoot down flying balloon presents. These have a chance of holding one of the new crafting recipes but is still random so make sure to stop for any you see. Also, because they are random, you do have a chance of getting a duplicate recipe for one you've already received, but that may turn out to work in your favor.
Your final option to get these new recipes is to trade for them, which is where your duplicates could prove useful. Otherwise, you're at the mercy of what price other players will demand your missing recipes.
All Pine Cone And Acron DIY Recipes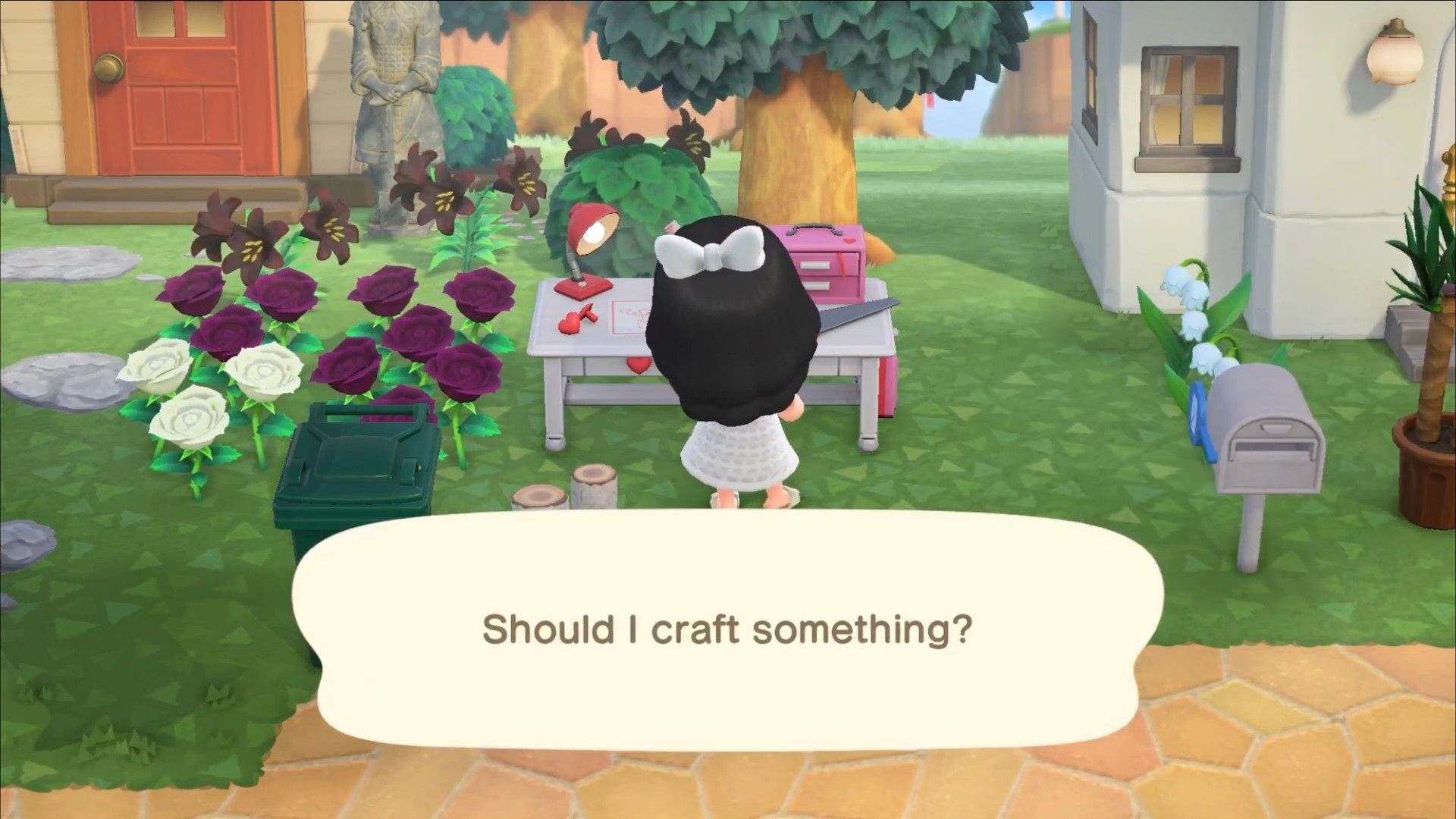 Here are all the new DIY recipes you can look forward to making, plus the materials required for each of them. Aside from the other materials, you will need a total of 35 acorns and 31 pine cones to make every new item listed.
Acorn Pochette – Six Acorns
Leaf Campfire – Three Pine Cones, five Clump of Weeds, and three Tree Branch
Pile of Leaves – Three Pine Cones, five Clump of Weeds
Pine Bonsai Tree – Eight Pine Cones and Five Clay
Traditional balancing Toy – Four Acorn and two Hardwood
Tree's Bounty Arch – Four Pine Cone, five Acorn, five Maple Leaf, and 15 Tree Branch
Tree's Bounty Big Tree – Five Pine Cone, Four Acorn, four Maple Leaf, eight Tree Branch, and four Clay
Tree's Bounty Lamp – Six Acorn and four Clay
Tree's Bounty Little Tree – Six Pine Cone, four Acorn, and one Hardwood.
Tree's Bounty Mobile – Two Pine Cone, three Acorn, and three Tree Branch
Yellow-Leaf Pile – Three Acorn and five Clump of Weeds
Source: Read Full Article