Arnold Schwarzenegger And Rev. Al Sharpton Are Taking Over Twitch To Talk About Race And Equity
Even though it feels like a lifetime ago in the lead up to the November election, protests against police brutality and for racial equality have never stopped since the beginning of 2020. They merely intensified and sharpened in the wake of George Floyd and Breonna Taylor's murders at the hands of police. On top of that, the Covid-19 pandemic is putting into sharp relief the racial divide in America and abroad.
This issue has gotten so big that even Twitch is weighing in. After the controversy that hit Twitch earlier this summer for posting a Black Lives Matter video where the hosts lacked the very diversity they were trying to promote, Twitch is now hosting a diverse group of celebrities, business executives, academics, and politicians, including former California Governor Arnold Schwarzenegger, and Reverend Al Sharpton, as they discuss what can be done about racism in America.
All weekend long, the ATTN: Twitch account will broadcast Unfinished Business: Race and Equity in America. This "live summit takeover" will run from now until Sunday, October 18th, with programming beginning from noon to 4:00 PM PST (3:00 to 7:00 PM EST).
Subjects for these panels and interviews will be wide-ranging and include "race, policing, education, environmental justice, voting rights, healthcare, and the economy," with a specific aim toward young people–hence, the summit being broadcast on Twitch.
I don't believe in summits where we all talk just to hear ourselves talk – I want our summit to focus on concrete policies that we can enact now, to create a new era of civil rights. As someone who owes this country everything, I can't stand that a Black kid born in Minneapolis doesn't have the same opportunity as a white bodybuilder born in Thal, Austria," said Governor Schwarzenegger in a prepared statement. "It is time for change to finish the job our founding fathers started."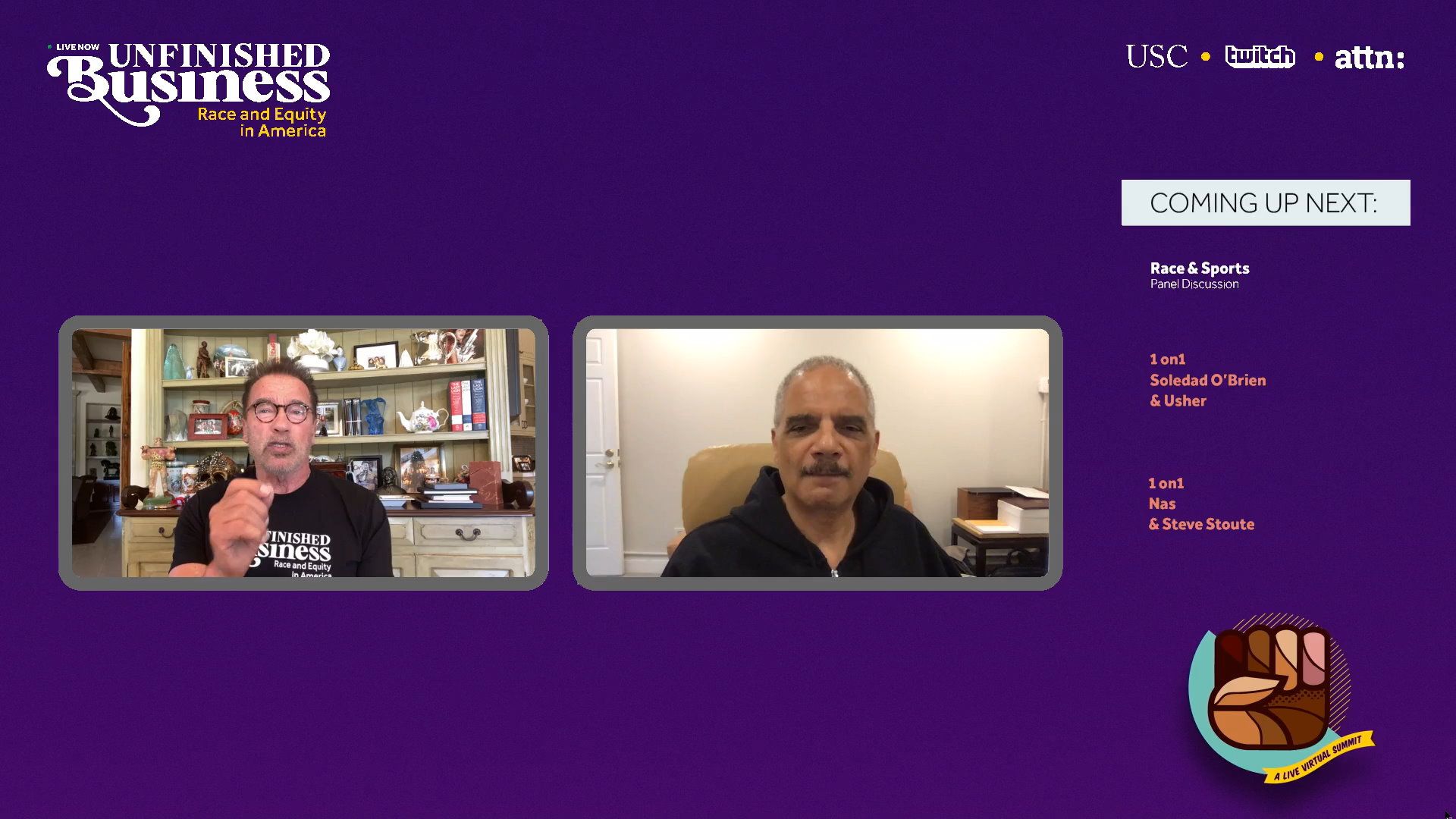 You can take a look at the full schedule of panels and discussion over on the ATTN: channel here. Governor Schwarzenegger headlines both the Friday and Sunday interviews, but you'll also get some other big names like Soledad O'Brien, Usher, Secretary of Housing and Urban Development Dr. Ben Carson, and Congressman Will Hurd.
Unfinished Business: Race and Equity in America is on Twitch from now until Sunday at 4 PM PST.
Source: Read Full Article