Assassin's Creed Origins Coming To Xbox Game Pass "In The Next Two Months"
Xbox Game Pass subscribers and Assassin's Creed enjoyers will be pleased to learn that Assassin's Creed Origins will be coming to the service sometime in the next two months. This is part of Xbox working with Ubisoft to bring more of the publisher's games to the platform.
Assassin's Creed Origins marked the series' shift from stealth-focused experiences to fully-fledged action RPGs. It follows the story of Bayek as he uncovers the fight between the Hidden Ones and the Order of the Ancients – the precursors to the Assassins and Templars respectively.
The news comes from an Xbox blog post, and also states that For Honor: Marching Fire Edition will be coming new to PC and as an upgrade to Cloud and Console. Despite being released almost five years ago, Ubisoft has said it's looking to add 60fps support to the game. Hopefully, this will be implemented in time for the game's addition to Game Pass.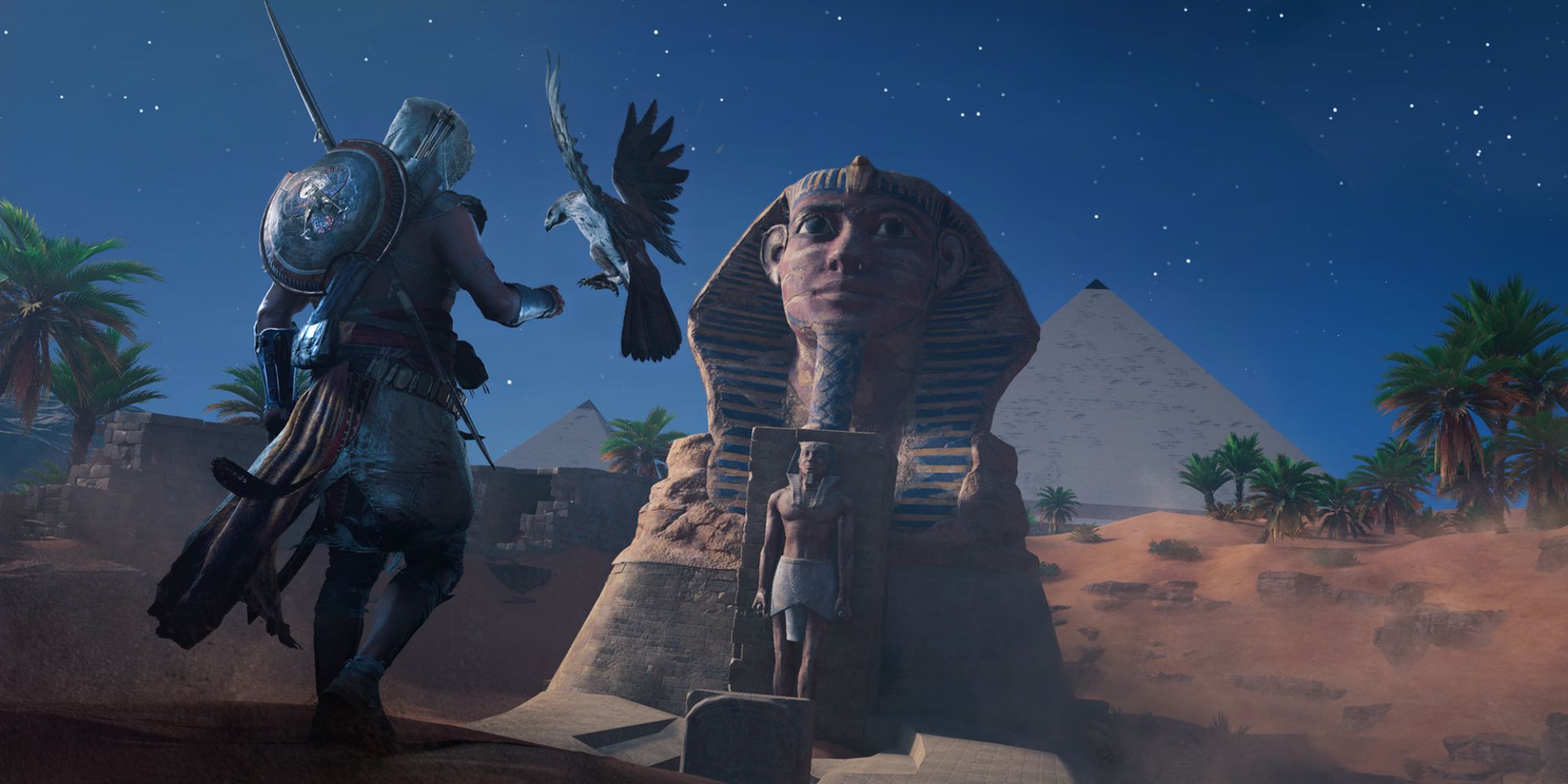 With around 30 hours of main quest content alone, AC Origins is a sizeable beast being added to Game Pass – it's also a good entry point to the more RPG-focused games in the series. Xbox has been sure to keep its service as appealing as possible in as many different territories as possible – although Xbox boss Phil Spencer has said individual game sales are still important to the company.
As well as reports that Game Pass is getting a family plan later this year, Xbox has already lowered the price in the UAE and Saudi Arabia to better align with the local economy, and has also expanded PC Game Pass to more Southeast Asian countries.
In other Game Pass news, it's just been announced that Bugsnax, Unsouled, and 7 Days To Die are all being added to the service this month. Also available now is Turnip Boy Commits Tax Evasion. It's about, you guessed it, a turnip boy committing tax evasion. With taxes due at the end of the month, what better time to scare the hell out of the IRS by tweeting about tax evasion than right now?
Source: Read Full Article