Assassin's Creed Valhalla: How To Acquire The Einherjar Armor Set
When you first lay eyes on the Einherjar Armor Set in Assassin's Creed Valhalla, you will instantly want it for yourself. Players often wonder where they can unlock it, as well as its stats. One thing to keep in mind is that your stats may differ depending upon how you chose to spend your skill points.
This is a legendary armor set that increases your attack once you have killed three opponents and adds a boost to your health bar after them as well. The Einherjar Armor Set is some of the best armor in Assassin's Creed Valhalla, and you should know how to add it to Eivor's inventory.
How Do You Get It?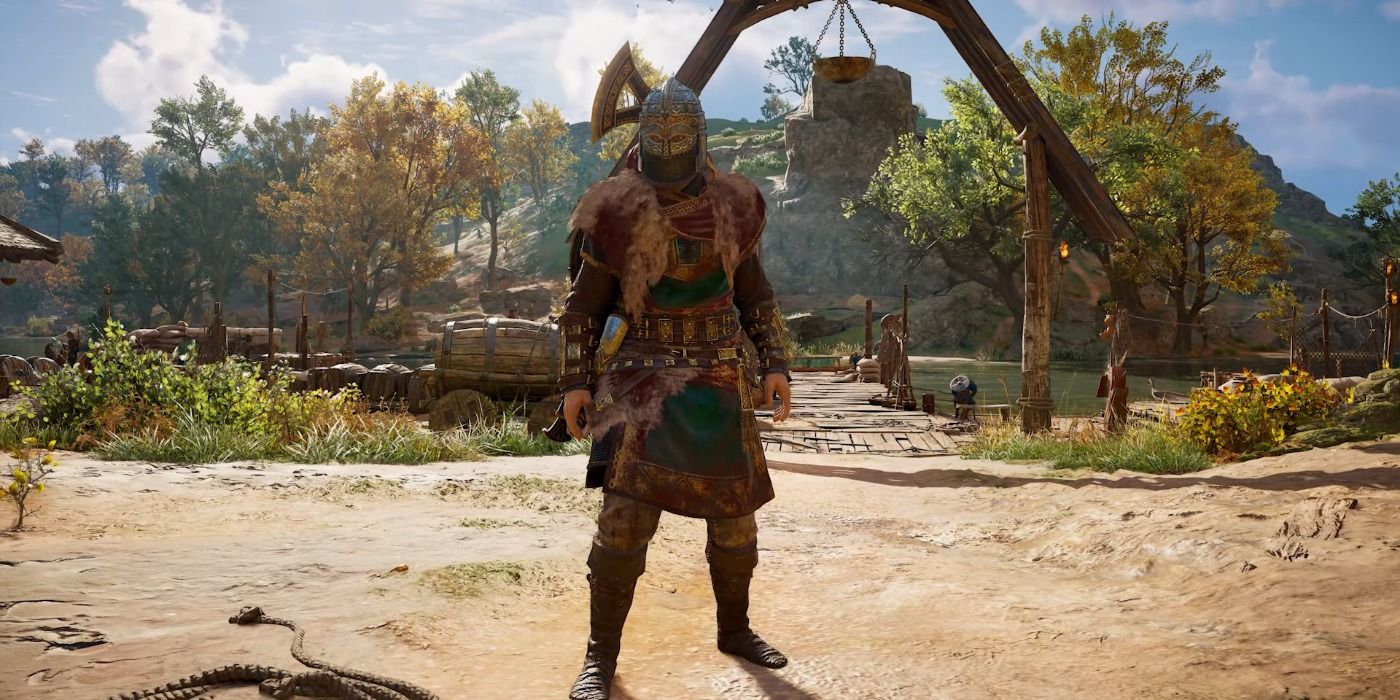 The Einherjar Armor Set can only be purchased using real money, but you might be lucky and find a piece or two from the pack in Reda's Shop. It is one of the best armor sets in Assassin's Creed Valhalla, so it is worth keeping an eye out for it.
Thor's Armor Set is comparable, but this set still rises above it despite it being a microtransaction. Players also adore this armor for its design, as the light fur combined with the dark green of the fabric is incredible if you are simply looking to make a fashion statement.
You can buy either just the armor for 500 Helix Credits or the entire pack with weapons and animal skins for 1,500 Helix Credits. This will cost you either $5 or $20 and your decision will depend upon if you like the included extras or plan to buy something else from the store in the future.
What Is Included In The Pack?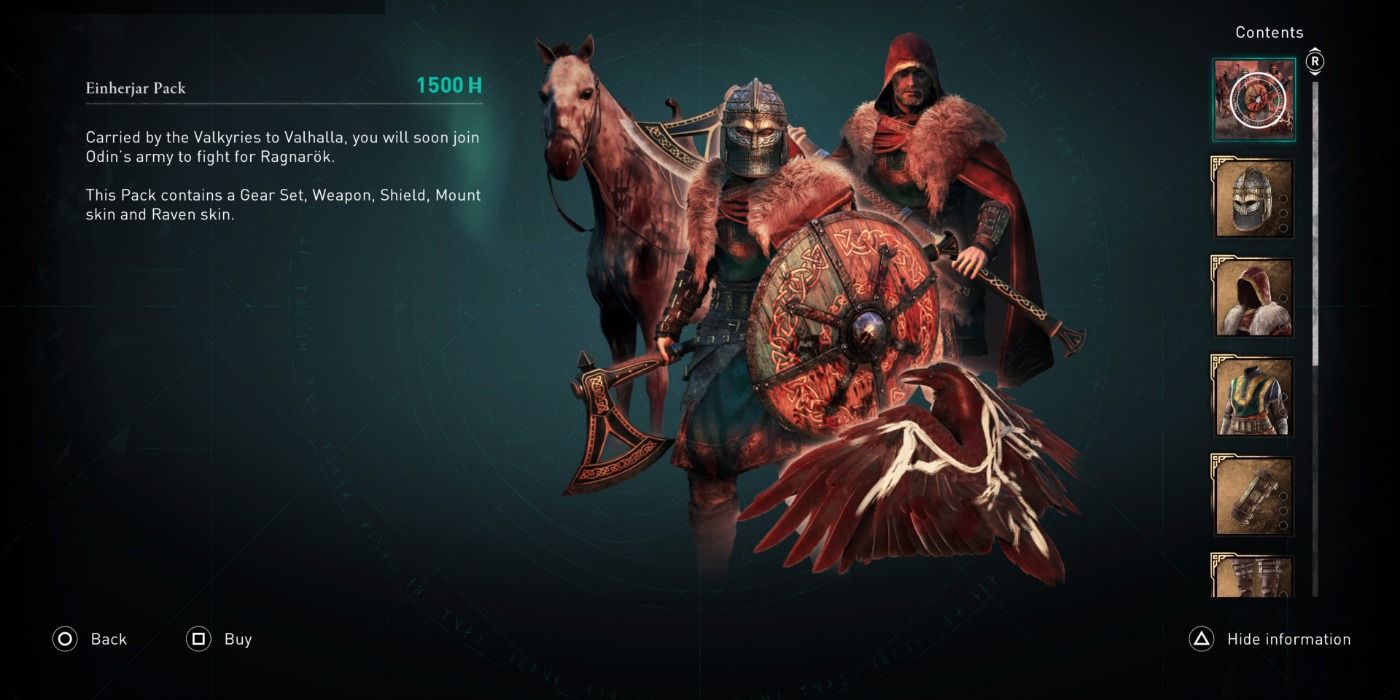 When you purchase the pack you are adding in other items besides just the armor. The stats will all be the same no matter which pack you buy, but some players love the additional perks that it comes with. The weapons are some of the best in the game, which is why so many players choose to upgrade to this pack.
The included items for 1,500 Helix Credits are as follows:
Einherjar Helm
Einherjar Hood
Einherjar Armor
Einherjar Bracers
Einherjar Pants
Svadilfari Mount Skin
Blood Eagle Raven Skin
Dwarven Axe
Helgi's Shield
Einherjar Helm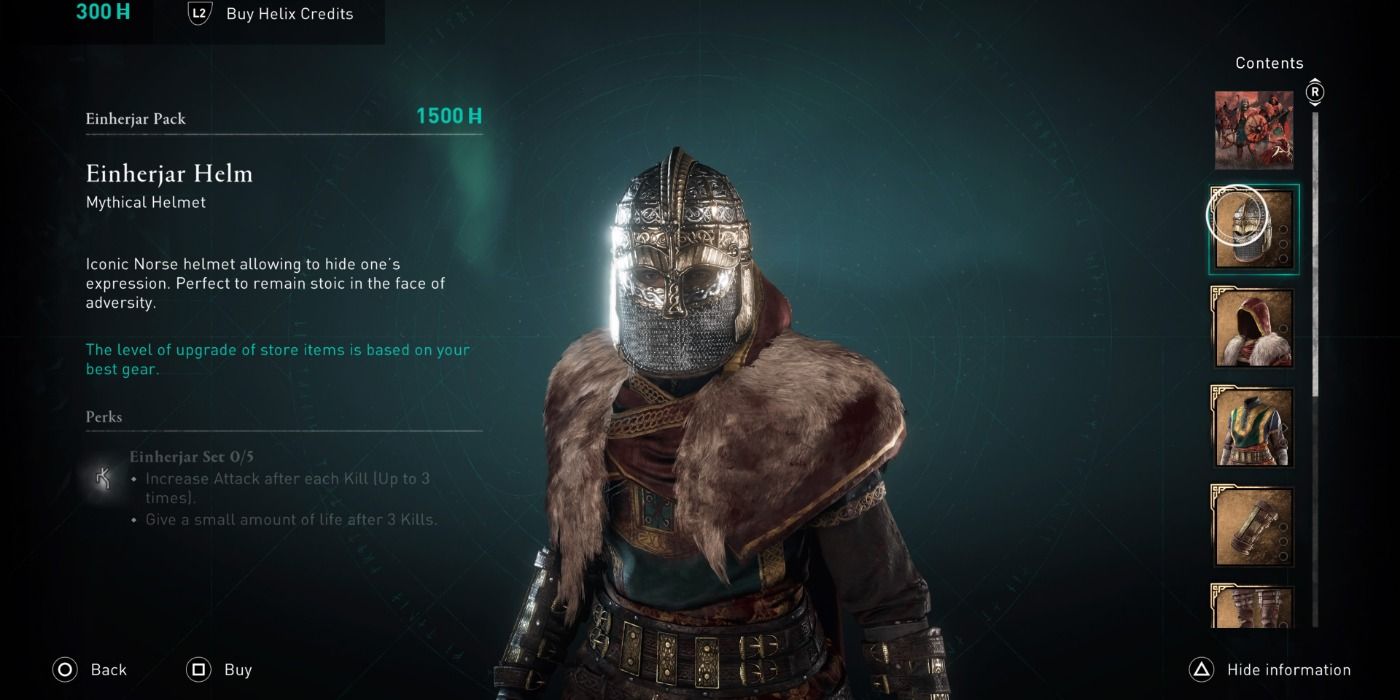 Stats
Arm: 42
L-Res: 38
H-Res: 38
Eva: 21
Wgt: 13
Einherjar Hood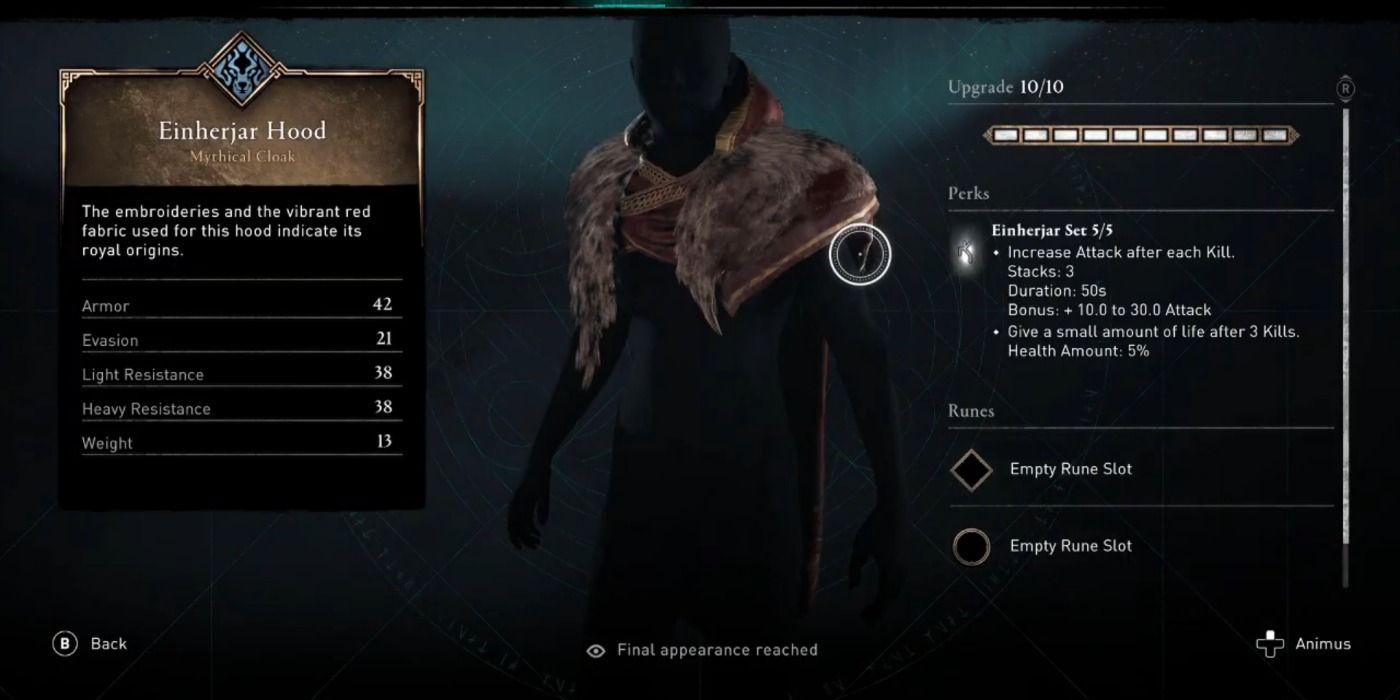 Stats
Arm: 42
L-Res: 38
H-Res: 38
Eva: 21
Wgt: 13
Einherjar Armor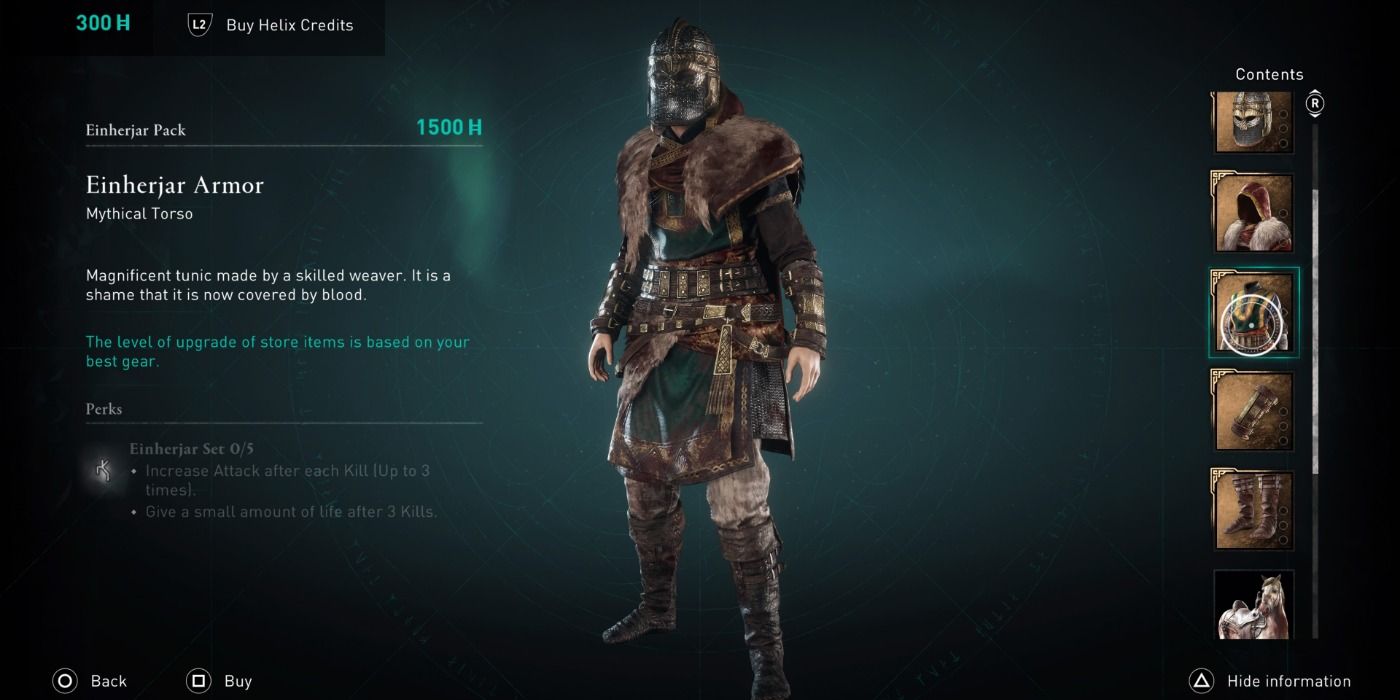 Stats
Arm: 42
L-Res: 38
H-Res: 38
Eva: 21
Wgt: 13
Einherjar Bracers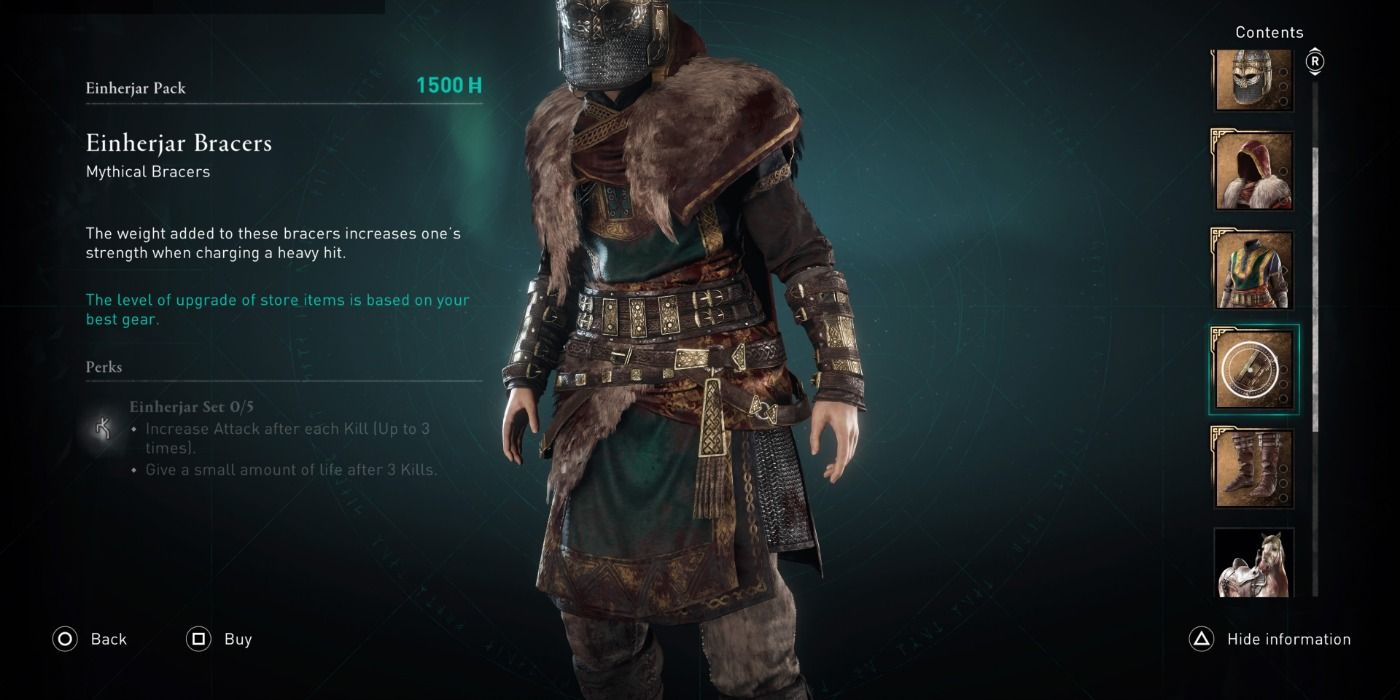 Stats
Arm: 43
L-Res: 38
H-Res: 38
Eva: 22
Wgt: 13
Einherjar Pants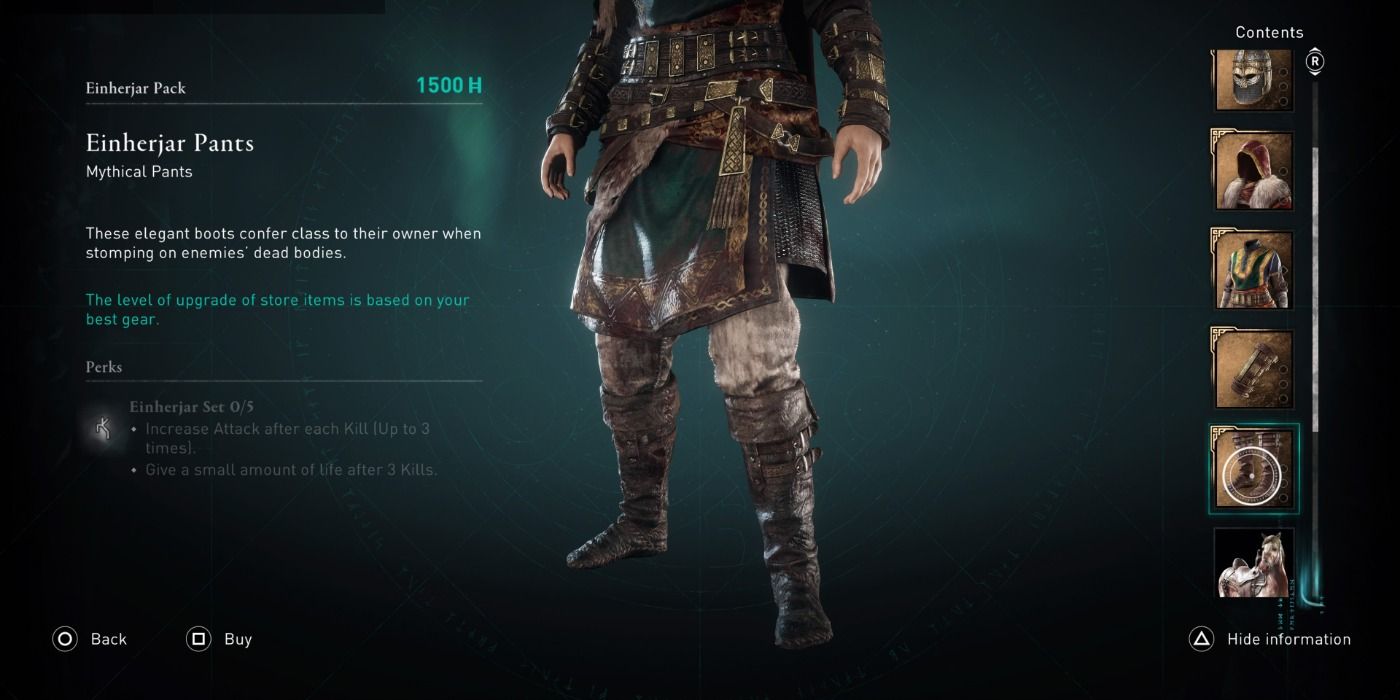 Stats
Arm: 43
L-Res: 38
H-Res: 38
Eva: 22
Wgt: 13
Svadilfari Mount Skin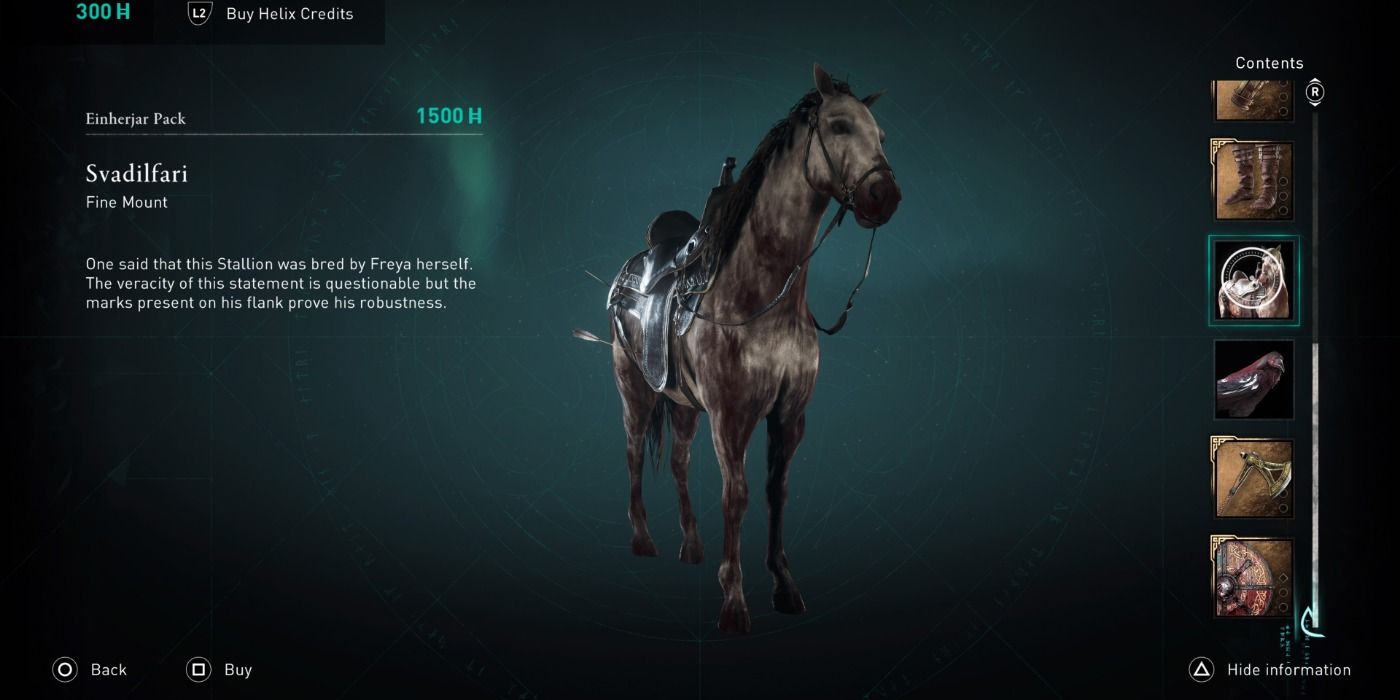 This mount skin is covered in blood, similar to the armor set, and decked out in black leather. It also has arrows sticking out of it to give the idea that you just came from a major battle as this set is in honor of you heading to Odin's Hall after death.
The skin isn't for everyone, but some players appreciate the aesthetic this horse has to offer.
Blood Eagle Raven Skin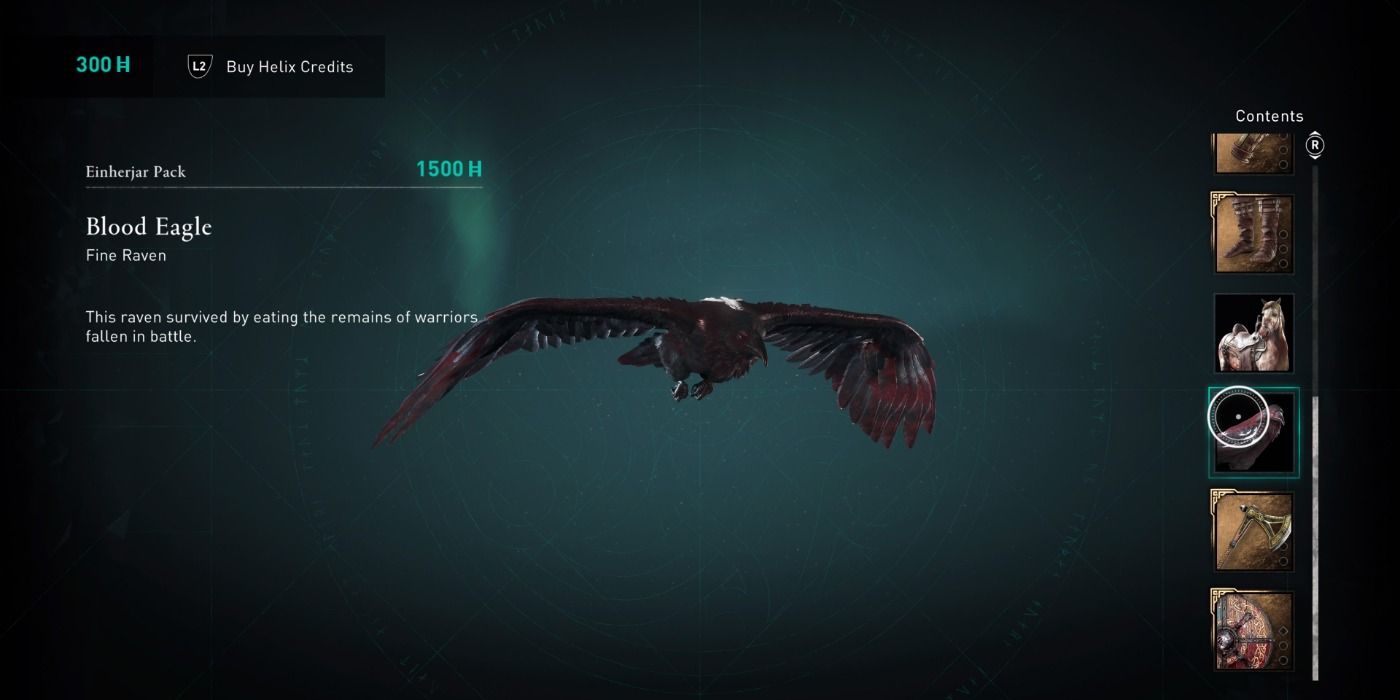 This skin was named in honor of a horrific Viking practice called the Blood Eagle, which Ivarr the Boneless performs in the game. It basically takes your raven and covers it in blood, and players often find other in-game skins to be much cooler.
Yes, blood and gore are the way of the Vikings, but that doesn't mean your raven has to also represent the carnage from the skies.
Dwarven Axe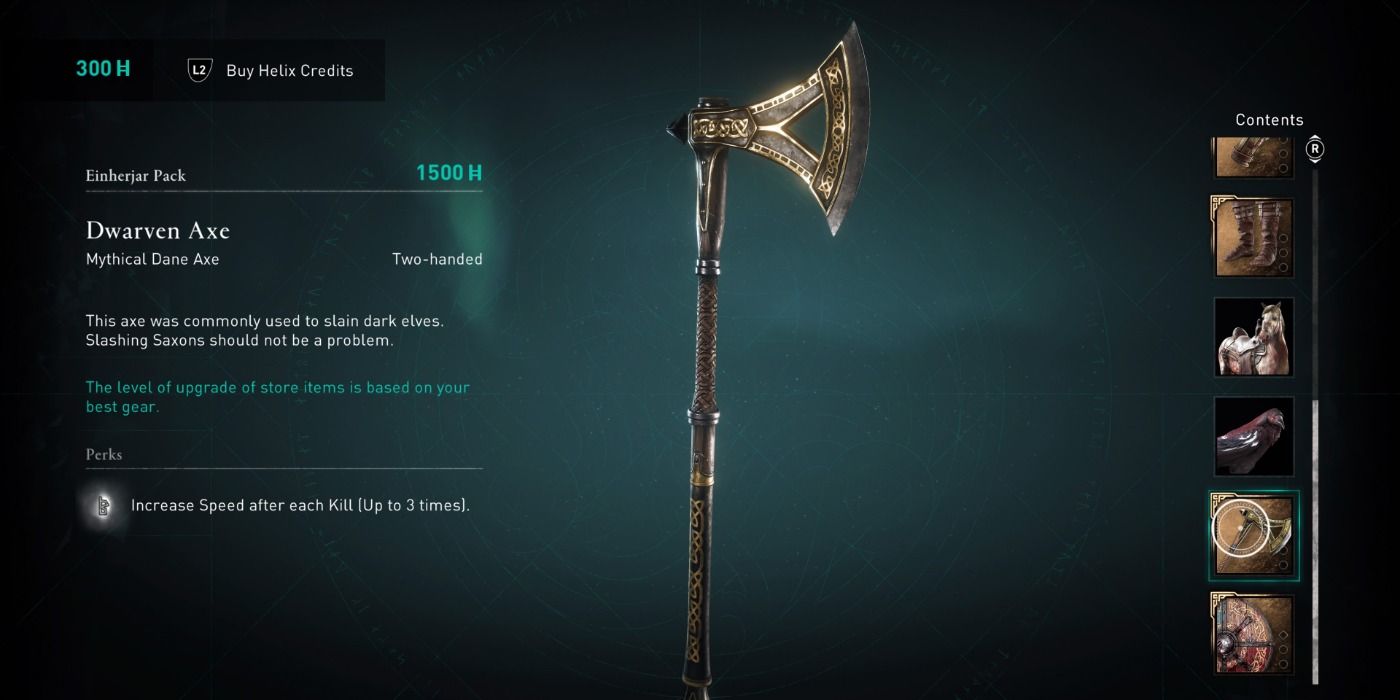 Stats
Atk: 163
Stun: 179
Speed: 32
Crit-Pre: 92
Weight: 15
The perk of the Dwarven Axe is very helpful for players who choose to use this weapon as it will increase your speed up to three times. It makes this axe worth it as it is the slowest of them all so it needs this boost to be efficient.
Here is a guide to the other Dane Axes, and it blows them away in terms of attack and stun damage. A single hit could take out an enemy, and this is also the perfect thing to use if you are dual-wielding.
Helgi's Shield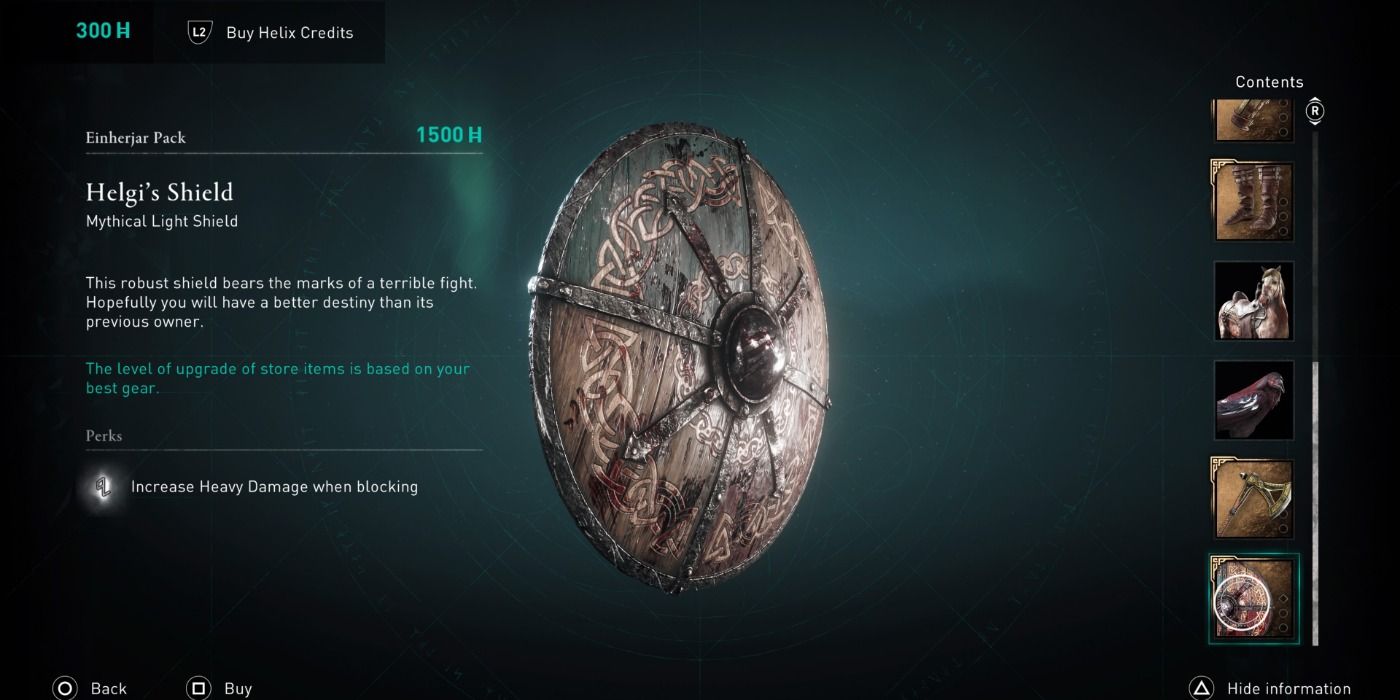 Stats
Atk: 114
Block: 172
Crit-Pre: 89
Spd: 53
Stun: 179
Wgt: 9
The Helgi's Light Shield doesn't sacrifice speed for damage, and it might make you pick one up if you have chosen not to use them. It is the lightest of all the shields and also does the most attack damage.
Not to mention it also increases your Heavy Damage when blocking, so make sure to practice your parry if you plan on using this as your primary weapon. Here is a guide to the other Light Shields in Assassin's Creed Valhalla, but this shield's stats are incredible in comparison.
Can You Buy It Without The Blood?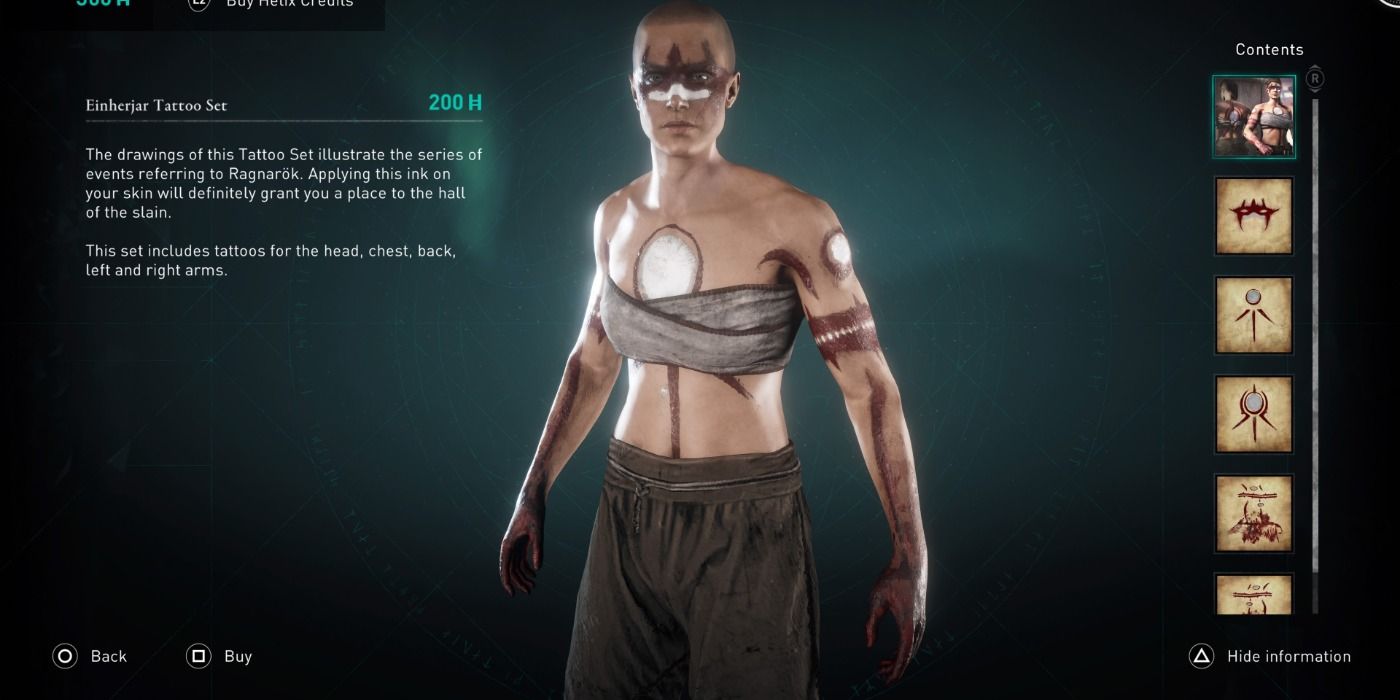 You cannot buy this armor without the blood on it as it is supposed to show your prowess on the battlefield before you head off to fight in Ragnarok. It is something that often turns buyers away as they would prefer this outfit to shine with cleanliness rather than your opponent's blood.
If you do like the blood, there is also an Einherjar Tattoo Set you can purchase for 200 Helix Credits in the store, and it has one of the best face tattoos in the game.
Next: Assassin's Creed Valhalla Complete Guide And Walkthrough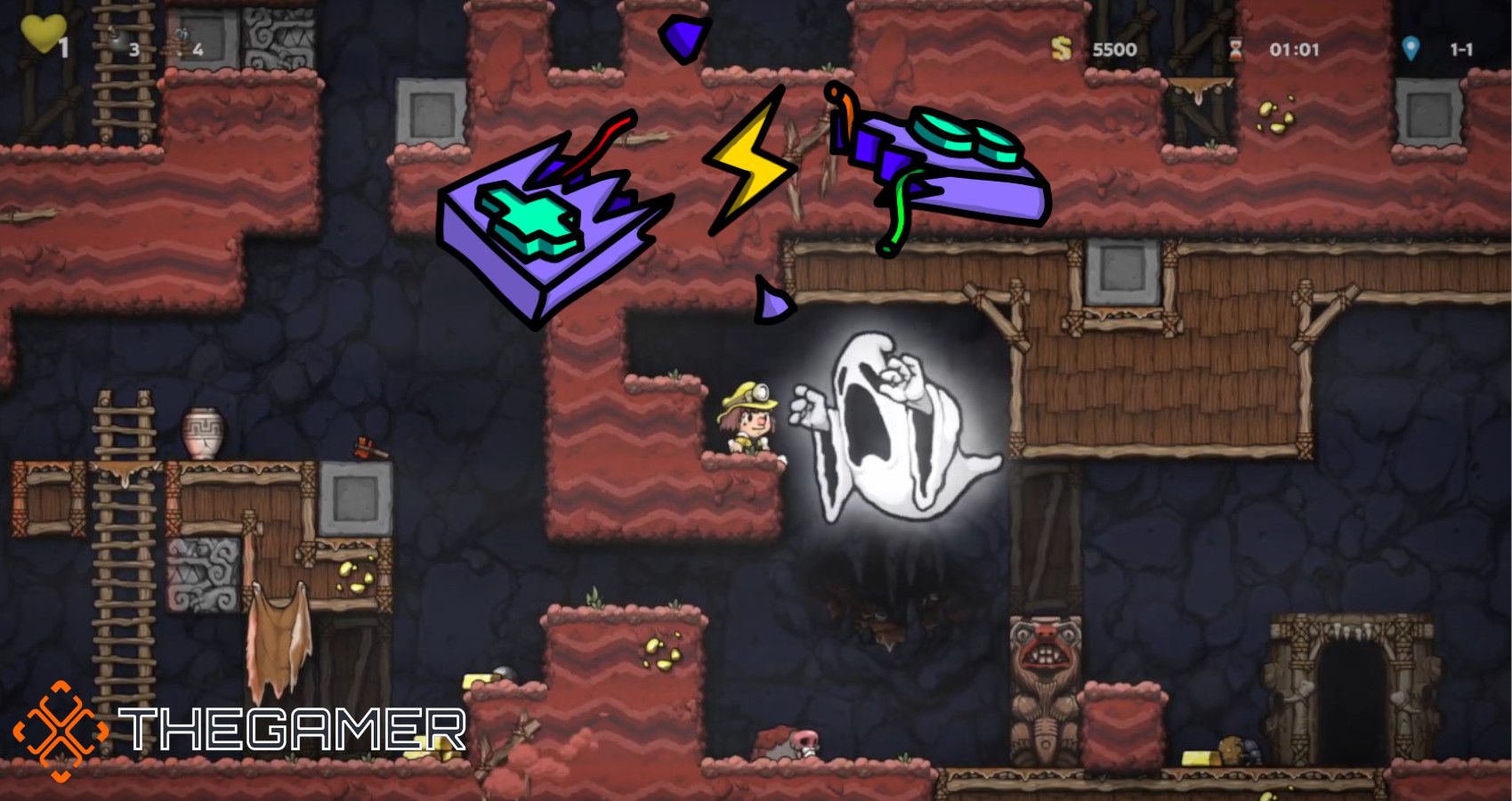 Guides
Assassin's Creed Valhalla
Rebecca O'Neill is a reader and writer based in Ohio, near the heart of the CLE. She enjoys playing a wide variety of video games and spending time with her husband and son when she's not writing.
Source: Read Full Article