Before The MCU, Pokemon Had Its Own Multiverse
Multiverses are all the rage this year, just like time loops were in 2021. Remember playing Returnal, then Loop Hero, then The Forgotten City, then Deathloop, then 12 Minutes? I'd prefer not to remember the latter, but time loops had their time in the sun last year, and now we've got a new flavour to chew on again and again and again.
While the majority of last year's time loop offerings were games, multiverses are a trend that transcends media. Doctor Strange and his multiverse of many colours or whatever it's called is the most mainstream application of the eponymous multiverse for unbearably corporate reasons, Everything Everywhere All At Once offered a more interesting approach to the concept. In gaming, Multiversus tries to give its Smash-esque party game a coherent story – or at the very least, lore – with a multiverse. You know, in case you were wondering why the Iron Giant was in a fighting game.
But before any of this, Pokemon had its own multiverse. According to my colleague Eric Switzer, parallel universes started colliding in the anime last year, but the same thing was confirmed in the games no fewer than seven years before that.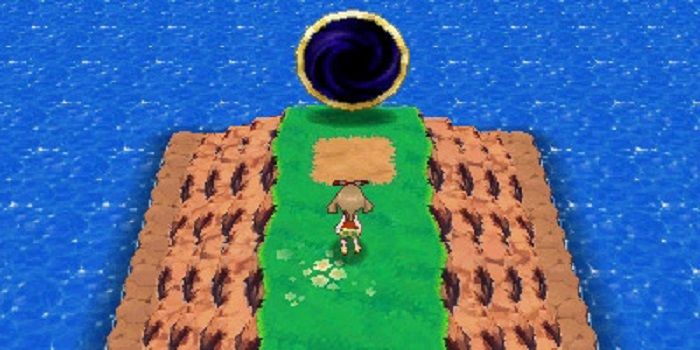 Omega Ruby and Alpha Sapphire confirmed that Pokemon games – specifically remakes – happen in parallel universes. A scientist explains it in the post-game by way of positing a theory about an alternate Hoenn where they don't have Mega Evolutions. That's referencing the original games, if you didn't realise. The scientist in question is wondering about the ethics of your actions, as you've just opened a portal to another dimension and sent a meteorite through it. You've saved Hoenn, but at what cost? At the cost of an alternate Hoenn's safety?
However, this has bigger repercussions than Ruby & Sapphire. Obviously a meteor doesn't hit the region in those games, so there must be another Hoenn again. We'll likely never see it in the games, but it exists. But this also confirms that every remake exists in a parallel universe to its original game. This might not seem mind blowing, but if every Pokemon game exists in the same multiverse, what's to stop them from colliding again in the future? It's easy to explain away, with Hoopa opening portals in ORAS and Sword & Shield, and Ultra Wormholes being more rifts in our dimensions. Slowly but surely, I realise that Pokemon is creating one interweaving multiverse story, and at some point things have to come to a head.
It's worth noting that Pokemon has a canon story with canon heroes and canon starters, despite the RPGs themselves giving you a choice. These are confirmed in the non-games Pokemon media such as the TCG and anime, especially the Pokemon Generations series that followed the stories of the games rather than Ash & co. These things are often also backed up by mobile game Pokemon Masters, which has specific 'sync pairings' of famous trainers and their official, canonical partner Pokemon. Red canonically picks Bulbasaur as his starter which is backed up by Generations, Masters, and Let's Go. There's also the original artwork of Red, Blue, and Leaf that backs this up too.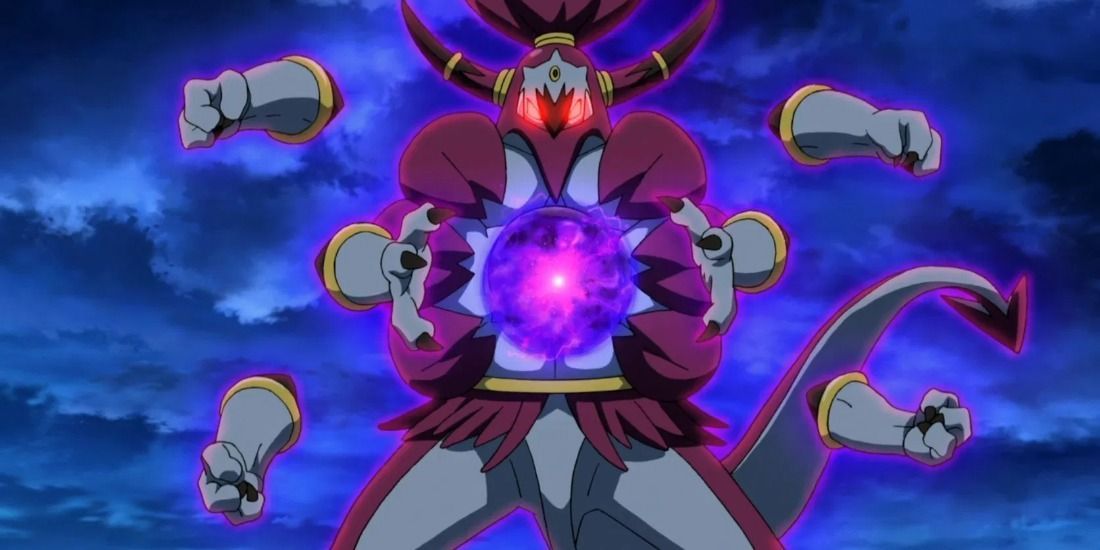 Why does the canon matter? It doesn't really; we're not playing Pokemon to find out what some NPC did (canonically), we're playing it to have our own adventure. The thing is, our adventures may also be canon. Is every playthrough existing in a different parallel universe? Are different game versions parallel universes? And what happens if they meet? What happens if ORAS' meteor collides with Emerald's Hoenn in 18-year-awaited DLC for the GBA game? Obviously that's not going to happen, but Scarlet & Violet might use Hoopa's mysterious multiverse powers, and questions of canon might crop up.
Let's get this straight, I don't think we'll see any previous characters pop up in Scarlet & Violet. It doesn't need Red, Hilbert, Elio, Gloria, or Elaine to make a surprise entrance in order to be good. (Yes, they're all real protagonists from main series games.) But I think it might contain its own multiverse story, to a similar extent of the UItra Beasts or Dynamax Adventures. We can already tell that they're set in different time periods, and while I'd love a Link to the Past style adventure, I'd settle for a multiverse. After all, multiverses are in vogue right now.
Source: Read Full Article