Black Desert Mobile's New PvP Content, Nightmare: Omar Lava Cave, Allows For 100 Player Battles
Mobile RPG Black Desert Mobile has released Nightmare: Omar Lava Cave, an area that will let 100 adventurers play in either an intense PvP battle or a fight against the tough-as-nails enemies within.
This new nightmare zone is part of the free February 11 content update, which also includes a change to the ranking system and improvements to the pets and accessories systems.
It takes place in the already-existent Omar Lava Cave in South Mediah. An entrance can be found within the cave itself, though players can also look for the Nightmare icon on the World Map, which will bring them straight to the zone.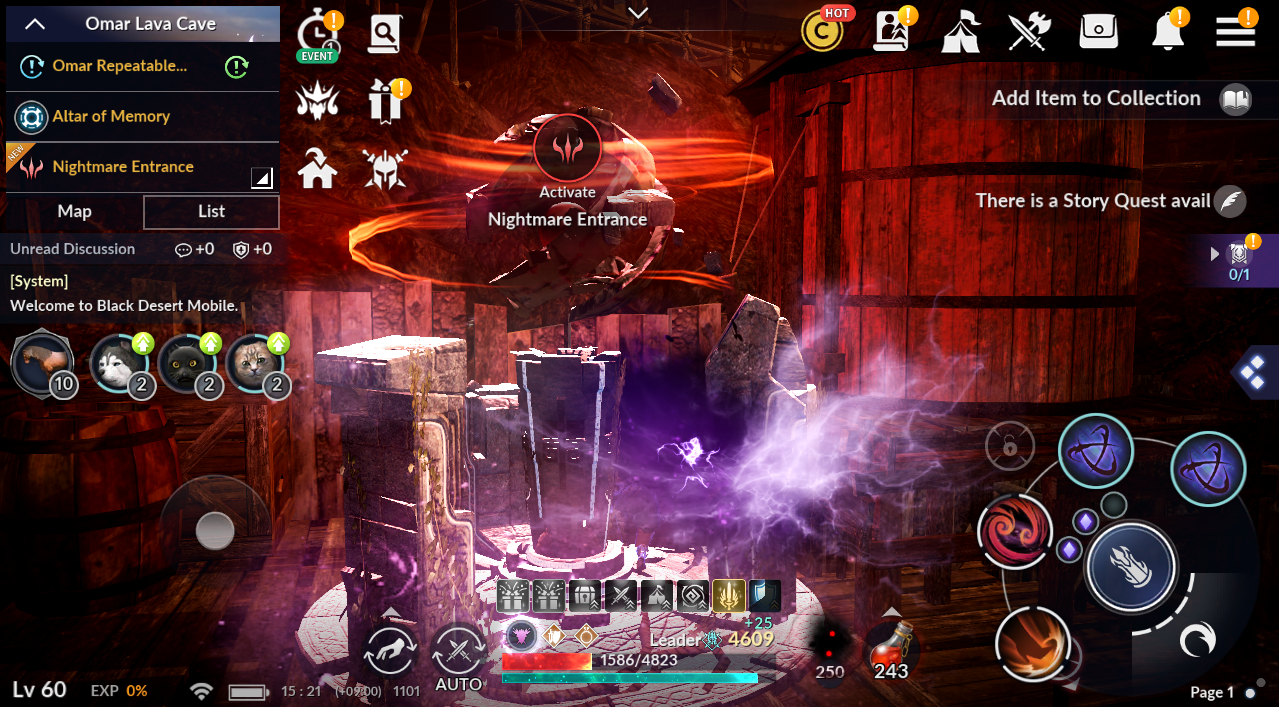 The nightmare zone replaces the previous nightmare zone in in Witch's Chapel, which has closed.
As you might guess from the name, it's a heavily fire-based area, with foes that are far stronger than what you would find in standard areas of the game. Entering the nightmare zone also permanently enables "Outlaw Mode," which lets players attack any other adventurers, except members of their own guilds.
As a reward for battling in such a deadly location, players will have a higher chance of getting better items and gear.
When you enter, you're given a 5-minute timer, which extends whenever you kill an enemy or another player. However, when the zone has more than 90 adventurers inside, players will no longer be able to extend their timer. Players are instead forced to kill each other until the number of players reaches 80 or below.
There's only one instance of the zone per server, so there's a good chance that the zone will reach capacity on a regular basis, making the nightmare zone a constant fight for survival against other high-level players.
Black Desert Mobile has released a Nightmare Guide that will give players a better idea of how the whole thing works. The game is available for free (with in-app purchases, of course) on both the the Apple App Store and the Google Play Store.
Source: Pocket Gamer
Source: Read Full Article