Classic Shooter And Tower Defense Gameplay Meet In Ultimate Summer
Independent video game developer Asmodev and publisher Ultimate Games S.A. recently announced the Steam Early Access date for Ultimate Summer, their upcoming immersive shooter slash tower defense game that they're calling "the bloodiest tower defense game in history." The game's Early Access period begins on January 15 and is currently scheduled to last for approximately four months.
Ultimate Summer's Steam page is live now, offering you the opportunity to wishlist it, and providing a few details and screenshots for the game. A free-to-play demo is also available to try the game out to help your purchase decision. According to the Early Access notes, the game's core loop is complete, meaning the current version "is fully playable and contains many features that were planned from the beginning." The devs state you can expect the (as yet unlisted) price to increase with the release of the full version after Early Access, and that they'll be adding new upgrades, a narrator voice-over, gamepad support, profile wallpapers, difficulty levels, and more to the game.
According to the press release, Ultimate Summer places you in the bloody role "of a retired butcher who heads to ZOO Island for a quiet vacation." While there, you must do something terribly evil or stupid, because "the forces of Heaven, Hell, Purgatory, Cthulhu, Carnivores and Aliens" party up together and proceed to make every attempt to utterly destroy you. You'll be defending against some 30 types of enemies and 14 boss creatures as you attempt to survive for two weeks on your chosen vacation island. The Steam page notes and the press release don't specifically say, but it seems that you'll be defending the animals on ZOO Island from the invading forces.
You'll of course have plenty of weapons and other tools of death and destruction at hand to help with your defense. Nine weapons are stated to be available, in fact, with each weapon having three upgrade levels. The 18 traps you'll have access to also have three upgrade levels each, and there will also be four resource types for you to gather and use in crafting them. And here's a peculiar twist Ultimate Summer has going for it: after defeating your enemies, you can collect their souls and feed them to the island's animals.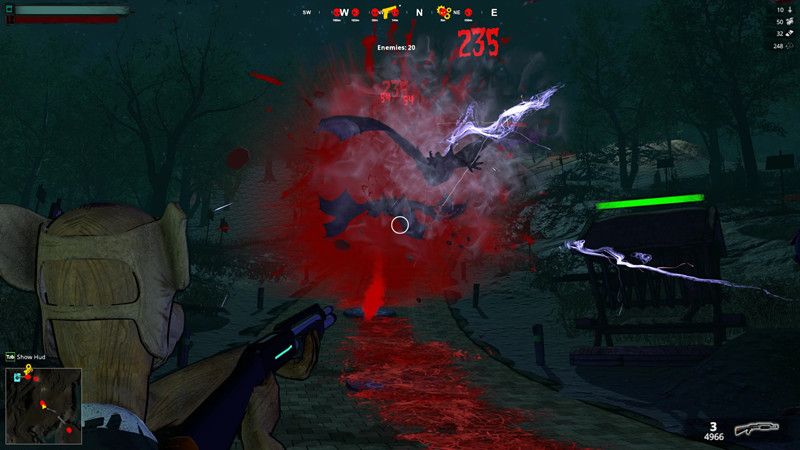 Ultimate Summer is also currently scheduled to be released for the PlayStation 4, PlayStation 5, Xbox One, Xbox Series X/S and Nintendo Switch at a later date.
Source: Read Full Article