Create A Legacy In War-Torn Medieval Japan In Sengoku Dynasty
The spiritual sucessor to survival RPG Medieval Dynasty has been revealed. Sengoku Dynasty is set in a war-torn medieval Japan and has a raft of new features building on the success of its predecessor.
The newly formed Superkami Games is in charge of the development of Sengoku Dynasty, which has a gritty premise. Placing you in a Japan ravaged by famine and war, players will try to rise from a humble peasant to become "a legend" as they build a kingdom and a legacy.
Players will have the choice to choose different paths, whether as a charismatic leader, quiet craftsman, fearsome warrior, or spiritual master to achieve their destiny. However, this time they don't have to go it alone. For the first time, Dynasty players can go co-op. Sengoku Dynasty offers a co-op mode that will support up to four players. As a host, players can invite friends or random players into their game and with this help they can build, complete quests, and fight challenging enemies for special rewards.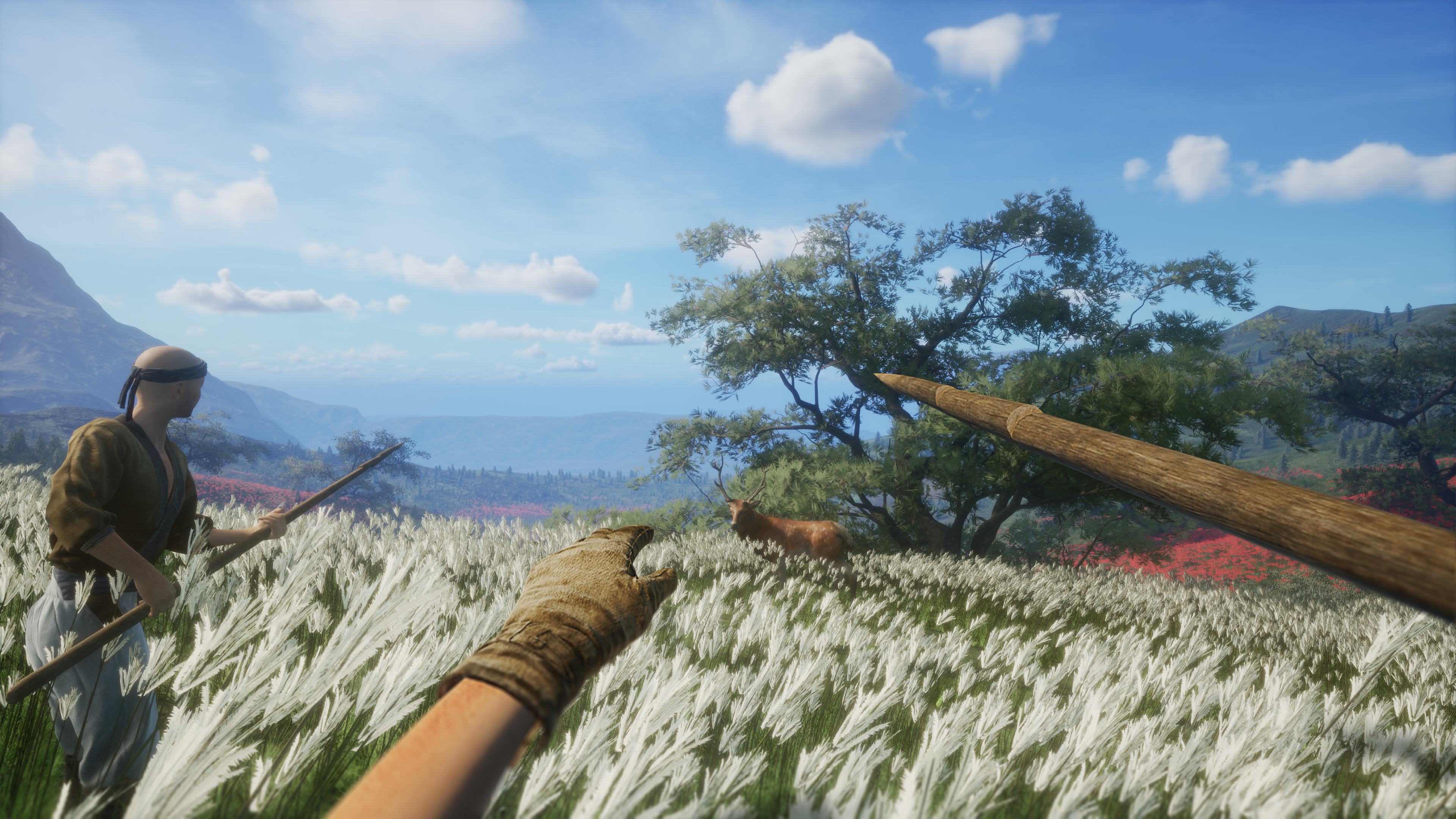 There are a range of biomes for players to explore, such as ancient forests, snowy mountain peaks, misty hot springs, groves of cherry blossoms, Shinto temples, and other atmospheric locales. The open world is filled with villages where players can trade, get involved romantically, build a community, and manage their villagers.
There is a Sandbox Mode for those who prefer to be left to their own devices to be creative, or a more focused Story Mode with players needing to master key techniques to not only survive but thrive and prosper as they build their kingdom. Creating new tools, homes, and mastering traditional Japanese weapons will be key.
Superkami Games are talking up their game's historical accuracy, as they have worked with Japanese historians in creating their game, and describe their title as a "life simulator in feudal Japan" with politics and cultural aspects being authentic.
The German publisher of the game Tomorrow Toplitz Productions has released an animated reveal trailer. Sengoku Dynasty will be entering Early Access on PC sometime next year.
Source: Read Full Article