Dark Matter Sentry Streaming Microphone Review: The Good, The Bad, And The Ugly
A good microphone is vital these days. More people work from home than ever before, Zoom built an entire business on being marginally better than Skype, and some people (myself included) have never met half of their teammates in-person. That also means there's no excuse for not having a decent microphone when playing games. Whether you're grinding an MMO with friends or playing ranked Apex Legends with randoms, clear communication is key.
The Dark Matter Sentry is billed as a "streaming mic", which is another common use for microphones these days. Streaming is only growing bigger and bigger, as everyone tries to become the next Tyler 'Ninja' Blevins or Jimmy 'MrBeast' Donaldson. While many big streamers started with bad setups, good mics can be very reasonably priced these days, and when you likely need it for work and playing games casually, too, investing a little bit of cash can go a long way.
The Dark Matter Sentry will usually set you back $100 (£83), but at the time of writing it's on sale for $79.99 (£66). I'm upgrading from a MAONO AU-PM421, which has an unbelievably un-catchy name but only cost around $60 (£50) and came with a host of accessories. I've been meaning to upgrade for a while now – this mic was a perfunctory pandemic purchase – and this felt like a great option.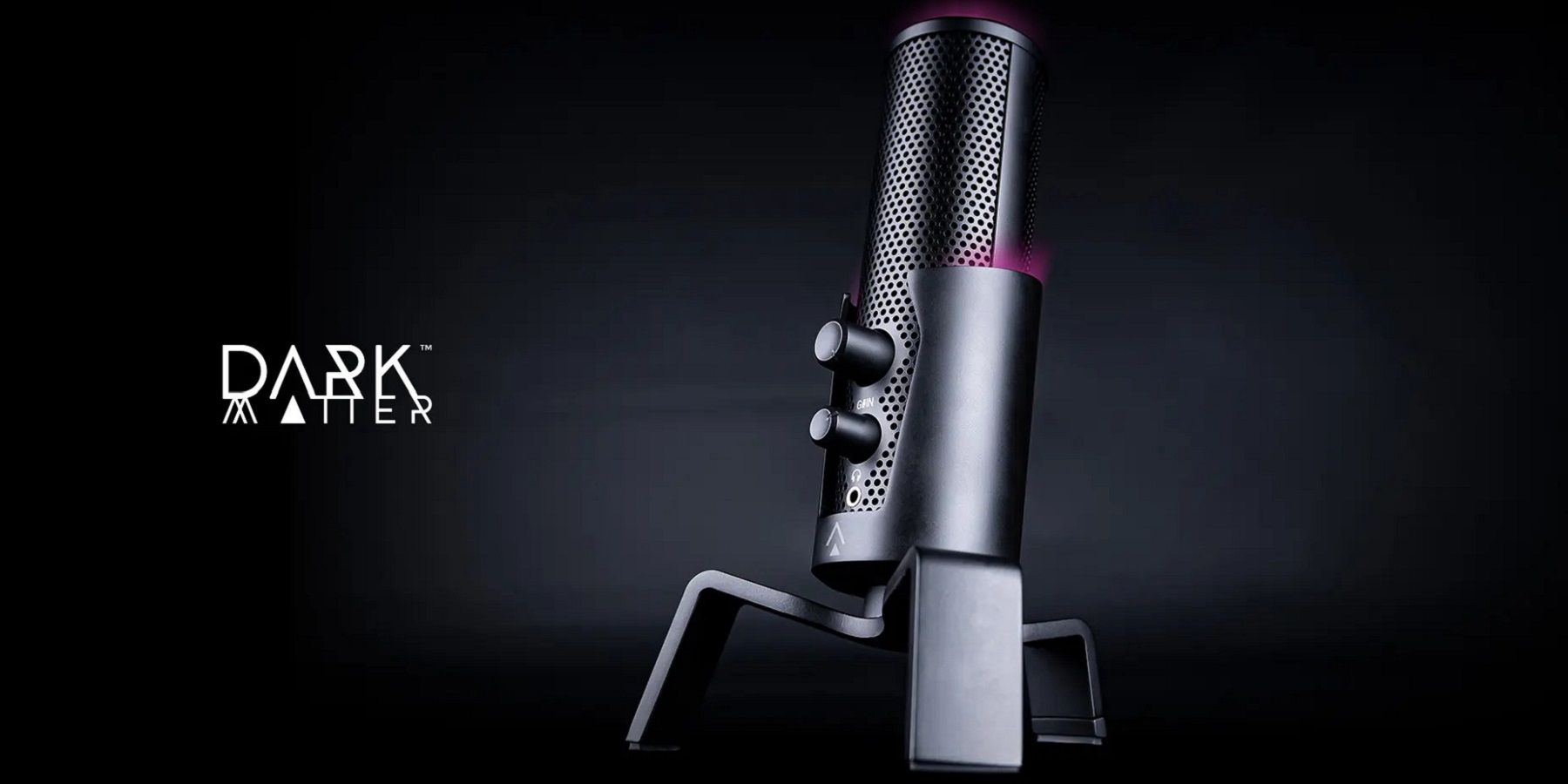 I like to start hardware reviews with an unboxing. The quality of packaging and initial impressions are so important when it comes to new kit – it's why the Xbox Series X immediately feels so much more premium than the PlayStation 5 – and the Dark Matter mic feels good. The outer card slides off nicely, and the weighty microphone is nestled in grey foam, alongside a tripod to mount it on. There's also a USB-C cable and instructions, but the minimal packaging looks good and feels protective.
However, the most important aspect of a microphone is how good it sounds. The Dark Matter Sentry is clear, and there's no audible hum in the background of my recordings. However, things soon change when there is any audible background noise. While most people will play games and join calls with headphones on, low game volume playing from my speakers could be clearly heard in the background of recordings. My voice was still clear over the top, but there is next to no noise cancelling at all.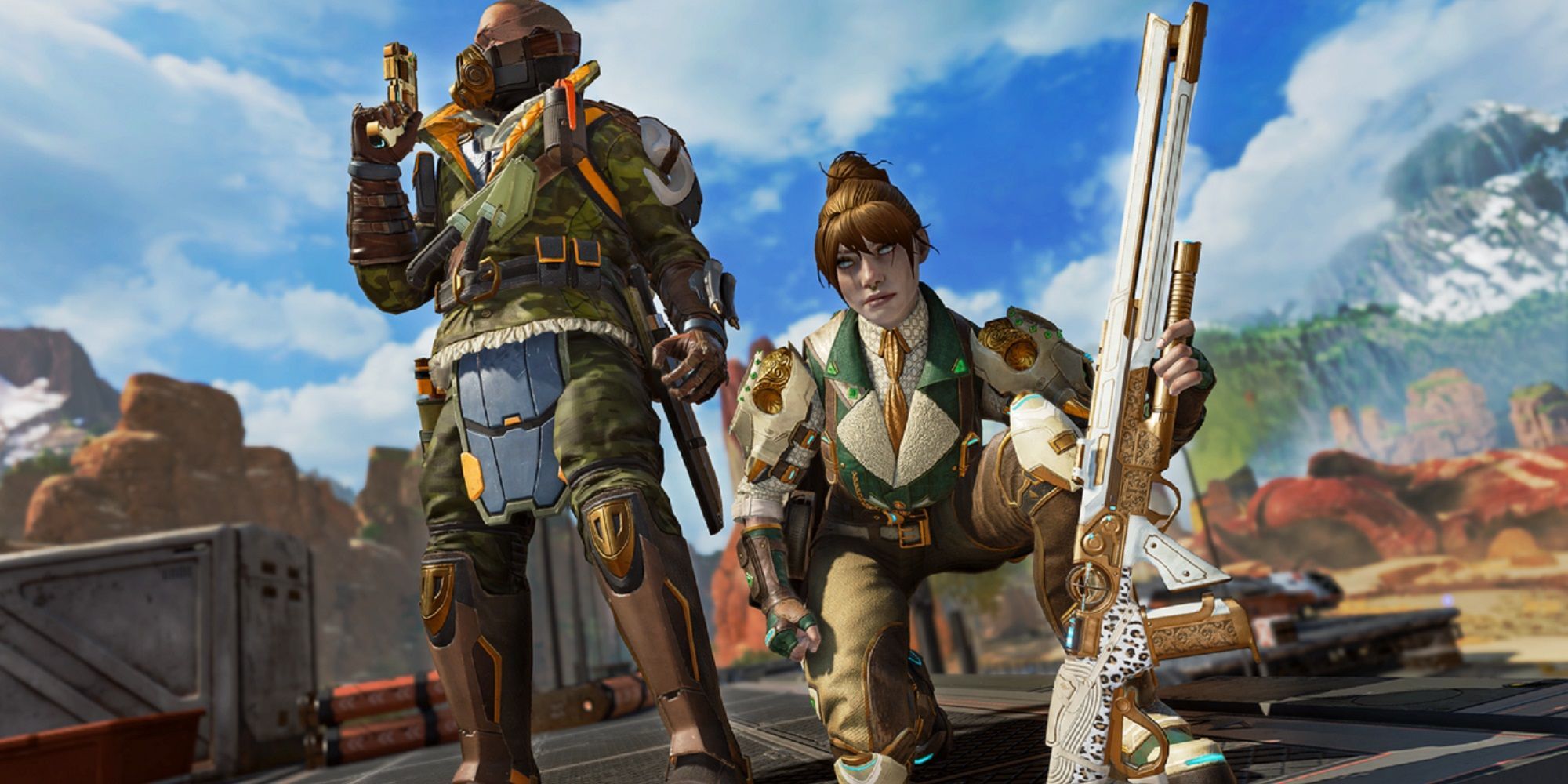 The same went for keyboard noise. Considering this is billed as a streaming mic, the expectation is that it won't pick up unavoidable gaming noises. While I can plug in headphones to alleviate the game audio issues, I'm not switching to being a controller player purely so my mic doesn't pick up my inputs and annoy my teammates. Despite the microphone having four directional settings, even the 'cardioid' setting (which only picks up noise directly in front of the mic) failed to eliminate background noise, even when the gain was turned all the way down and the mic placed incredibly close to my mouth.
It's time for the smaller gripes now. While the mounting point at the bottom is billed as "universal", the 5/8" thread didn't fit my existing monitor arm, which uses standard 1/4" threads – the type you see on cameras, tripods, and the like. This obviously means that I have to use the desk stand, which, while sturdy, sits right next to my keyboard, exacerbating the excess noise problems.
The mute button is also less than ideal. While some microphones, including my old one, have a glass button that you can slide your thumb over to silently mute your microphone, the Sentry has an audible click that is clearly heard on recordings. I usually mute myself while my interviewees are answering questions, and this simple quality of life feature is a huge miss.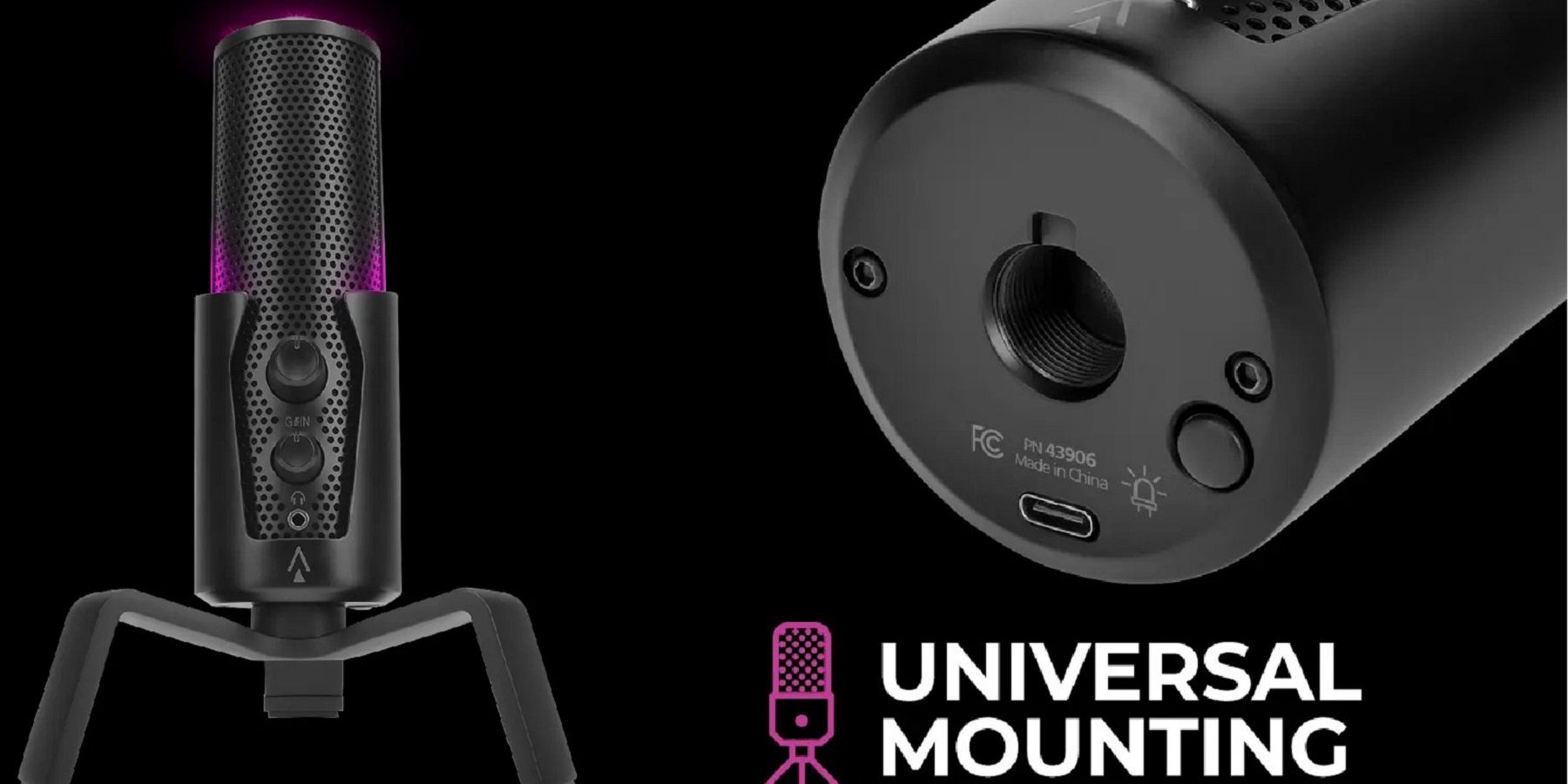 Considering I was hoping to upgrade my existing microphone, the sound quality is barely improved on the Dark Matter Sentry. It costs a little bit more than my old mic and comes with some fancy LEDs that I immediately switched off, but it feels like Dark Matter prioritised style over substance. It doesn't come with so much as a cover or pop filter, either, which are nice touches to add to budget microphones.
The Sentry is a useable mic, especially for Zoom calls or interviews when you probably won't be playing background music or typing loudly while on call. However, for anything where you're broadcasting live or want to record pristine audio for a stream or video, it falls at the first hurdle. I can't imagine how annoying it would be to have such loud keyboard clacking emitting from your teammate's mic in-game, and it certainly wouldn't make for a professional Twitch stream.

A Dark Matter Sentry streaming microphone was provided by the manufacturer for this review
Source: Read Full Article