Dead By Daylight: Twisted Masquerade Event Guide
Quick Links
How To Get All The Twisted Masquerade Masks
How To Get The New Cosmetics And Charms
New Twisted Masquerade Items And Offerings
New Shop Cosmetics And Sales
In-Game Decorations And Daily Login Rewards
Dead By Daylight is celebrating its six-year anniversary with a brand-new time-limited event called Twisted Masquerade. Apart from the new original Killer and Survivor, developers at Behaviour Interactive have a variety of amazing content planned for their player base during the Anniversary celebrations.
The event is going to be in the game for two weeks from June 16 to June 30, featuring a ton of content including new cosmetics, offerings, items, decorations, in-game interactions, tome challenges, and much more! Everything you acquire during the event is going to stay on your account forever acting as an exclusive item.
How To Get All The Twisted Masquerade Masks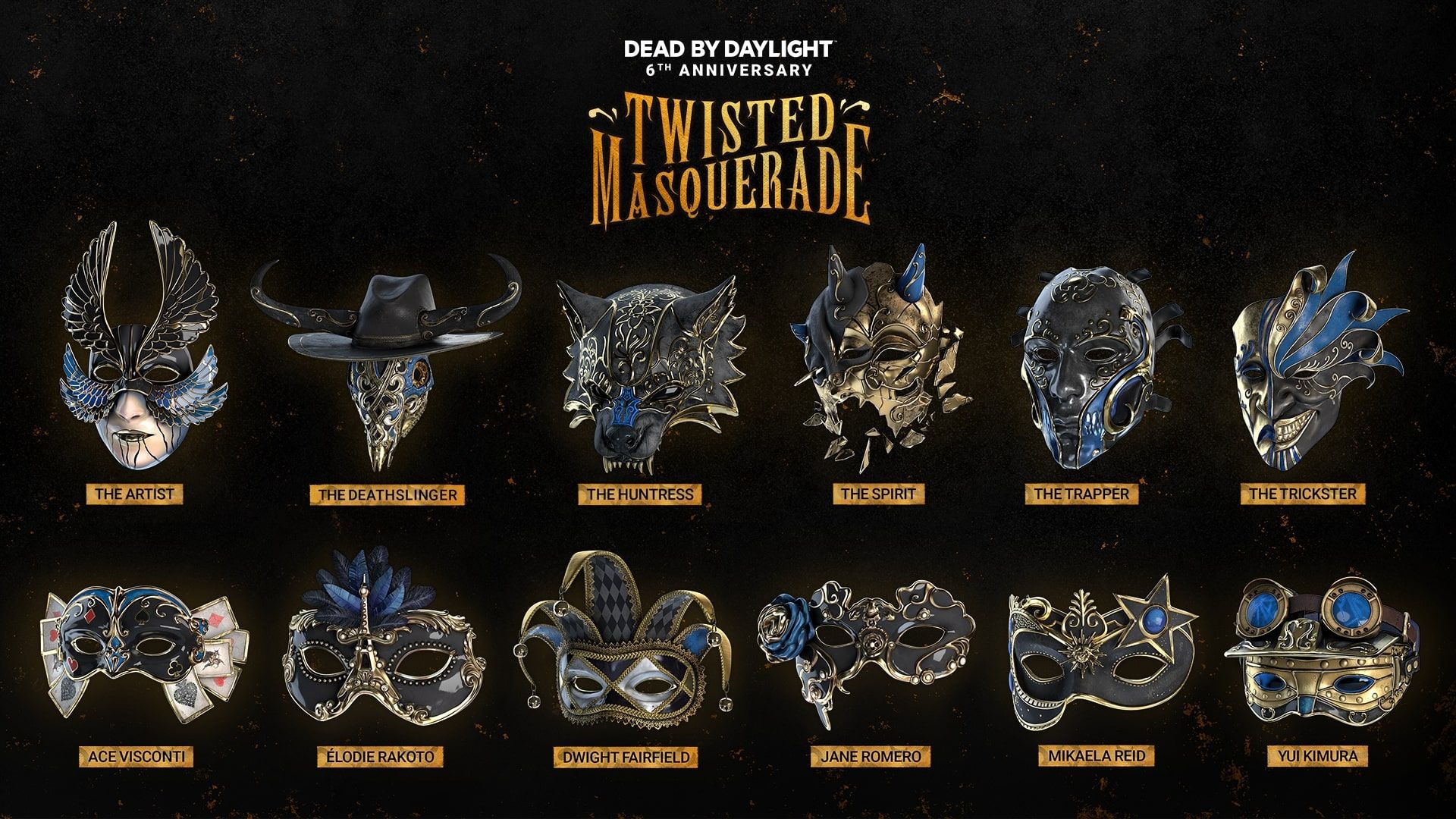 The major highlight of the event is the brand-new set of masks for selected Survivors and Killers. Here are all the steps involved in achieving all of the above masks in the game.
First, you need to get into a Public Match as a Survivor or Killer. You cannot get masks in Custom games or Tutorials. When you load in, start searching across the map for an Invitation. This is a stand that is adorned with multiple masks and has a scroll above it.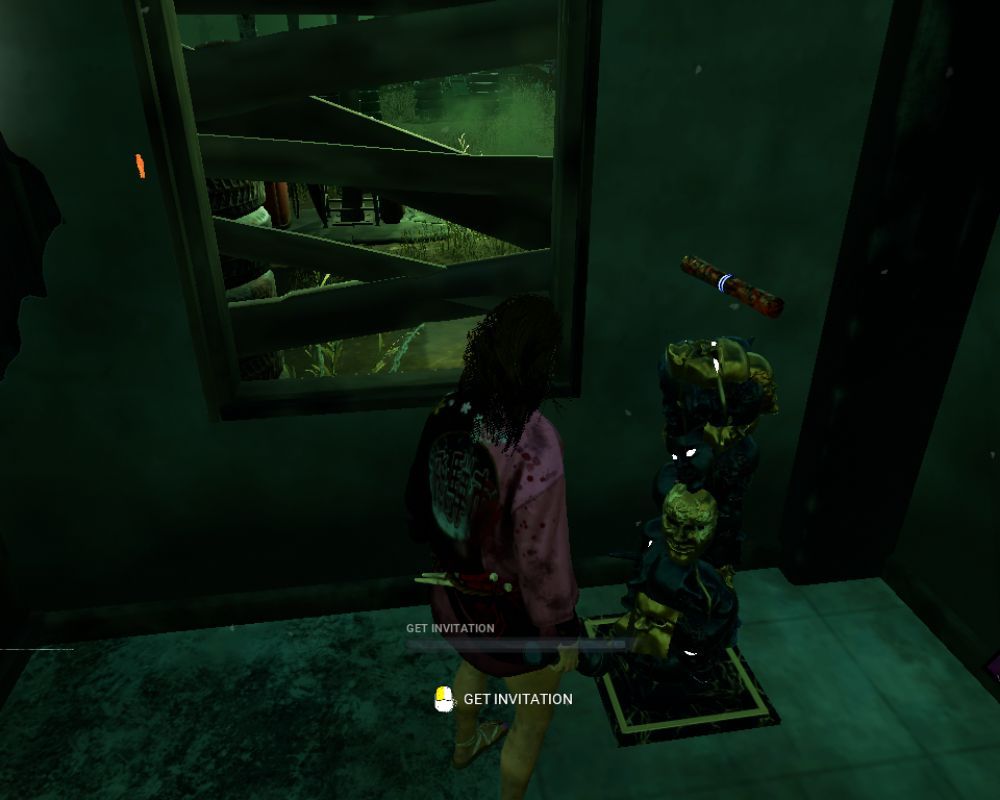 It can spawn in the same places as a Pig's Trap Boxes, Nemesis Chests, and Freddy Clocks. So, these can be easy to spot on realms like Autohaven Wreckers or The MacMillan Estate while they can be excruciatingly hard on Raccoon City Police Station or Backwater Swamp. On Coldwind Farm, the Invitations can also spawn in the middle of the corn.
Once you've found them, all you have to do is head up to them and press the Interactions button on Killer or Survivor. These can be seen in the Input Binding settings, and it also appears when you reach near the Invitation. Once you've acquired the scroll, you will see a glow around you as a Survivor or on the left and the right side of your screen as a Killer.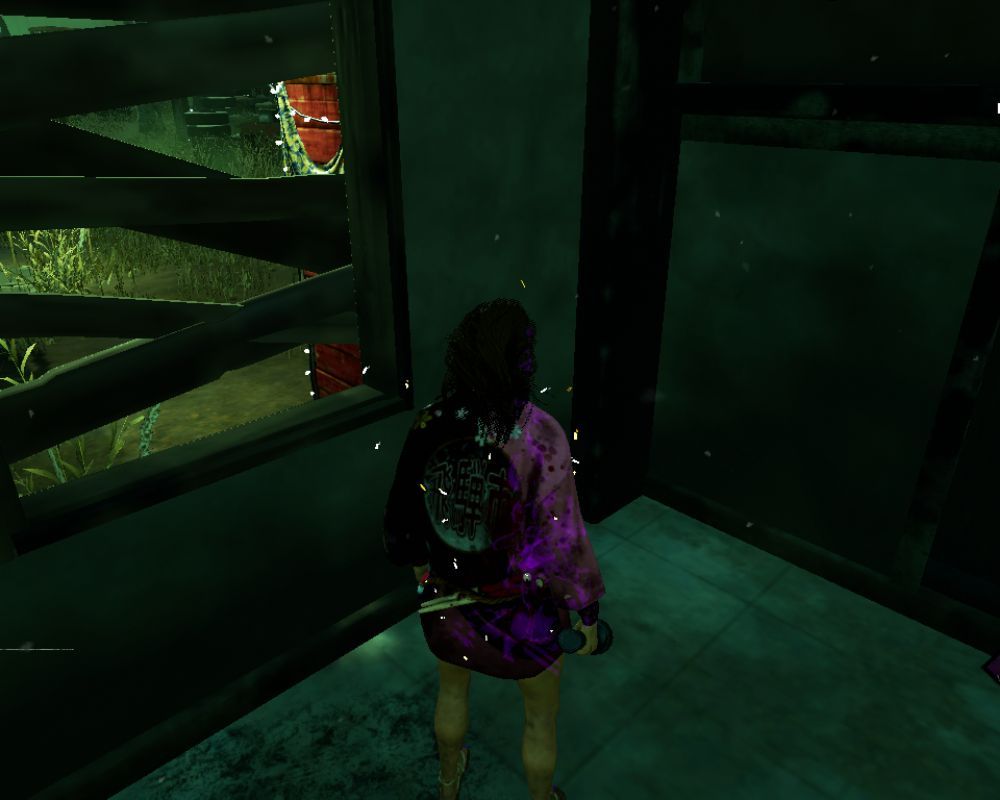 You've not acquired the Mask yet. The final condition for this is different for both Survivors and Killers and here's how it works:

For Killers, after you've acquired the Invitation, all you need to do is finish the trials. There is no other requirement. The only way you can lose a Mask as a killer is if your game crashes, or you Disconnect.
If you're playing as a Survivor, your job is a little harder. After acquiring the Invitation, a Survivor needs to be alive until any means of escape is open. This means that you need to be in the trial until an Exit Gate is open or the Hatch spawns. Further, if you're on the hook while this happens, and you don't get unhooked, you still lose your mask.

If you've successfully acquired a mask, it will show you the mask you got as soon as you head back to the main lobby. This will be displayed at the bottom of the screen and your progress towards all the masks in the game will be shown on its left side.

Behavior Interactive has released 12 masks in the Twisted Masquerade event. They have picked one Survivor and one Killer from every year of the game, making the sum up to 12. To know about all the masks, refer to the table below.

Type
Name
Killers
The Trapper
The Huntress
The Spirit
The Deathslinger
The Trickster
The Artist
Survivors
Dwight Fairfield
Ace Visconti
Jane Romero
Yui Kimura
Elodie Rakoto
Mikaela Reid

How To Get The New Cosmetics And Charms

Just like the fifth anniversary, a brand-new Twisted Masquerade exclusive Tome has been opened in the game for the duration of the event. The tome features multiple challenges including exclusive challenges for the new Killer, The Dredge, and the new Survivor, Haddie Kaur. As you progress through the tome, you can unlock multiple charms and exclusive cosmetics for the characters mentioned above.

To access the tome, simply head to the Twisted Masquerade Tab from the bottle left of your screen when you're in the main menu and then click on Go To The Event Tome. Finishing the challenges provides you with Bloodpoints and Rift Fragments that can also be used to progress your rift further!

As you finish certain challenges, you will slowly unlock pieces of the new Haddie and Dredge cosmetics. Once you reach the end of a page, you will get the event-exclusive Charm and some more Rift Fragments. There are a total of two pages in the event-exclusive tome. Further, the new tome features the unique Global Community Challenges. At the top of the screen, you can view multiple challenges that are supposed to be done by the community together.

New Twisted Masquerade Items And Offerings

To celebrate the six years since the game's release, there are brand-new offerings in the game called Frightful Flan. This is a delicious pudding – that is if you fancy eating fingers and eyeballs. Using this offering in a game will provide a 106 percent Bloodpoints bonus to every player in that trial. The best part about these offerings is that they can stack which means if five offerings are used in a game, you can get up to 530 percent Bloodpoints bonus in one game. This can be increased even further with perks like Barbeque & Chili and We're Gonna Live Forever.

Further, there are also new Flashlights, Med-Kits, and Toolboxes for Survivors. The Frightful Flans can be acquired in the Bloodwebs for both Survivor and Killer. You can easily get up to three offerings on average from one Bloodweb. Moreover, the items mentioned above can be found by Survivors in their Bloodwebs, and they can also be plundered from chests in any trial. However, perks like Pharmacy or Residual Manifest do not provide event items.

Frightful Flans are best used during the event due to the high possibility of stacking with other offerings. Further, upon using the Flan, the auras of Invitations are revealed to you when you're within an eight-meter range.

New Shop Cosmetics And Sales

There wouldn't be an Anniversary Celebration without new shop cosmetics and sales, right? Hence, Dead By Daylight has announced massive sales. Firstly, every character released in the game before The Sadako Rising DLC will have a 50 percent discount on their Auric Cells purchase. Other than that, every single outfit in the shop released before June 7, 2022, will be on a 30 percent sale.

Further, a new Kate Denson and Dwight Fairfield cosmetic has been announced for release on July 4, 2022. The base game will also go on sale on various platforms including Steam, Stadia, Switch, Xbox, Windows, and Playstation, all within the month of June.

In-Game Decorations And Daily Login Rewards

The entire Dead By Daylight is adorned with multiple decorations starting from the Lobby. There are a bunch of balloons, fireworks, and decorations involved. In a trial, there are new decorated models for Exit Gates, Barrels, Lockers, Generators, and Hooks. Finishing an event Generator provides you with extra Bloodpoints as a Survivor, and hooking a Survivor on an event Hook gives you extra Bloodpoints as a Killer.

Further, taking an Invitation also provides extra Bloodpoints and you get even more if you successfully unlock the Mask. Finally, there is an added bonus for logging into the game every single day throughout the event. For the first login during June 16-30, players will get 600,000 Bloodpoints and there are different login rewards for the rest of the days including Bloodpoints, Iridescent Shards, and Rift Fragments.

Source: Read Full Article