Disney Dreamlight Valley: How To Unlock Characters
Quick Links
Want more villagers running around the Valley? Well, you'll have to start unlocking characters in order to do that. In Disney Dreamlight Valley you can unlock characters as you progress through the game and explore your surroundings. It's a lot of fun seeing these Disney classics wandering the Valley and interacting with them — they have unique personalities and it really makes the game feel alive.
Fishing and gardening with your favorite Disney characters is now a reality with Disney Dreamlight Valley. In this guide, we'll show you exactly where to find and how you can get all of these icons living in your village.
This guide is based on early access content and is subject to change in the future.
Starter Characters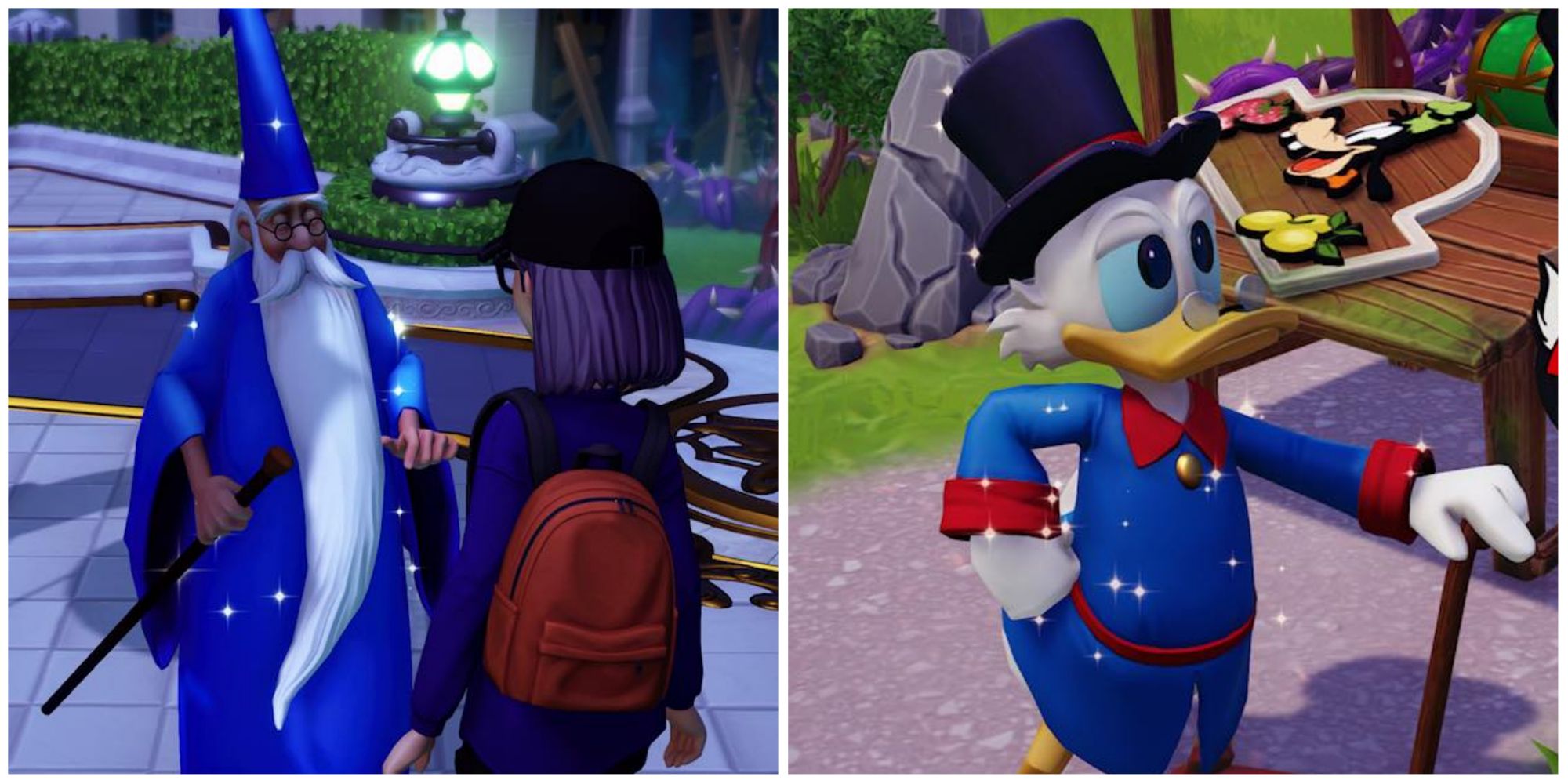 When you first start the game, you won't be able to unlock new characters straight away. There are a few villagers already inhabiting the Valley that you won't have to help coming back home – these are the starter characters. Of course, they'll give you a couple of tasks for you to complete but there's not anything specific that you'll have to do to get them. To unlock more characters later on, however, you'll have to finish a few missions first to access the castle. So, which characters will encounter as soon as you go into the Valley?
Merlin
Merlin is the first character that you'll come face to face with during your time playing Disney Dreamlight Valley. He's the one that will be right outside your house inspecting the thorns surrounding it right at the start. Merlin will also be the person that you'll be talking to most of the time as you settle into the Valley and get accustomed to your new surroundings.
Scrooge McDuck
Right in front of the Plaza, you'll find Scrooge McDuck. He has been unable to leave his shop since the large thorns blocked the exit. It's up to you to use your magic and free him. Once he's been freed, Scrooge will want to get his business up and running again as soon as possible so he needs you to help him fix Goofy's stall. Scrooge is in charge of upgrading buildings around the Valley and any type of construction being made. Here's the full guide on Scrooge McDuck.
Goofy
After helping Scrooge, you'll gain access to the Fishing Expedition mission. This will be your first interaction with Goofy. You'll have to help him so that he can open up his stall once again and keep on helping him so that you can get the Royal Fishing Rod. He's the Valley's merchant and loves to fish. Read more about him in our full guide on Goofy.
Mickey Mouse
Finding Mickey Mouse will be no trouble at all, you just have to go inside his house. Mickey Mouse's house is directly in front of yours, just behind the garden. Walk inside and remove all the thorns there — he'll be extremely grateful. Here's the full guide on Mickey Mouse.
Unlockable Characters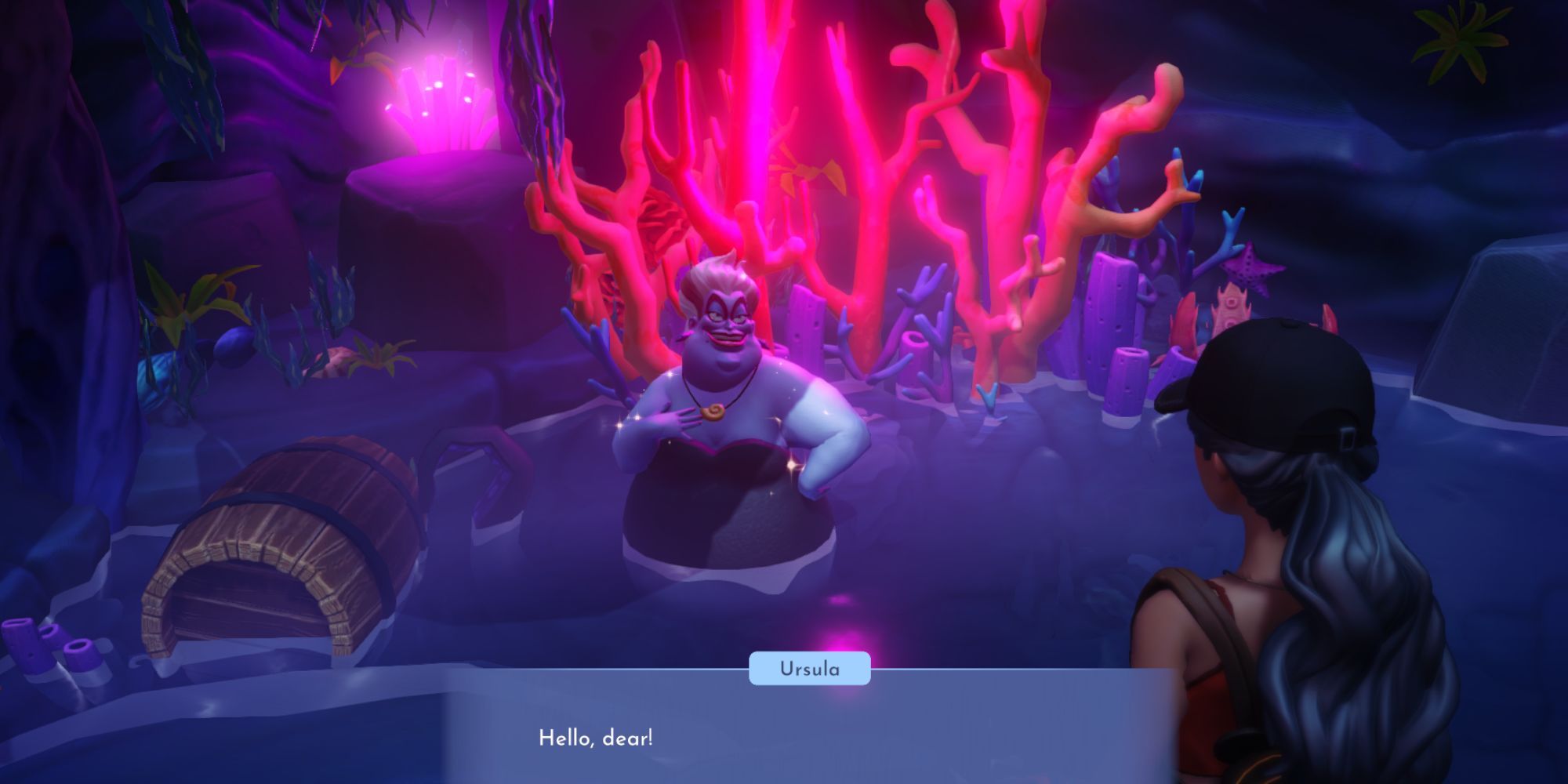 Besides the starter characters, there are 13 other characters that you can unlock at the moment. These characters will require more of an effort since you will have to run errands around the Valley and you'll also have to visit other realms.
For now, here is how you can unlock all other characters:
| Character | How To Unlock |
| --- | --- |
| Wall-E | You unlock Wall-E in the Castle by completing the Shy Little Robot quest. |
| Maui | You unlock Maui in the Castle by completing the A Feast Worth Of A Demigod quest. |
| Moana | You unlock Moana in the Castle by completing the After The Storm quest. |
| Remy | You unlock Remy in the Castle by completing the An Important Night At The Restaurant quest. |
| Ariel | You unlock Ariel at Dazzle Beach by completing the Lonely Island quest. |
| Prince Eric | You unlock Prince Eric at Dazzle Beach by completing the Poor Unfortunate Prince quest. |
| Ursula | You unlock Ursula at Dazzle Beach by completing the With Great Power… quest. |
| Anna | You unlock in the Castle by completing the Spirits of Nature quest. |
| Elsa | You unlock Elsa at the Castle by completing the An Icy Invitation quest. |
| Kristoff | You unlock Kristoff in the Forest of Valor by completing the Lost In The Dark Grove quest. |
| Mother Gothel | You unlock Mother Gothel in the Glade of Trust by completing the Curse quest. |
| Donald Duck | You unlock Donald Duck in the Forest of Valor by completing the Lost In The Dark Grove quest. |
| Minnie Mouse | You unlock Minnie Mouse in the Valley by completing the Memory Magnification quest. |
Although 13 might not seem like a ton of villagers seeing how many Disney and Pixar characters there are, two updates have already been announced, which means more are on their way and sooner than you'd expect. In the first 2022 Fall update, Scar will be added to the game and in the second 2022 Fall update, Toy Story characters will also be added to the game. And there are even more to come in 2023. We will update this guide as soon as more characters are released.
Source: Read Full Article