Disney Dreamlight Valley: Kristoff Character Guide
Quick Links
How To Get Kristoff In Disney Dreamlight Valley
How To Finish Leaving The Woods Behind
Kristoff Friendship Rewards
The beautiful world of Disney Dreamlight Valley has been plagued by The Forgetting, and it's your responsibility to save the people of the valley with your magic. While you're trying to do that, you'll meet a bunch of familiar characters that you saw in different Disney movies.
Kristoff is an extremely popular character, and he hails from the world of Frozen. Fortunately, it's not that complicated to unlock this character since he decided to stay in the valley while a bunch of other characters went to their respective realm, completely forgetting about the place.
How To Get Kristoff In Disney Dreamlight Valley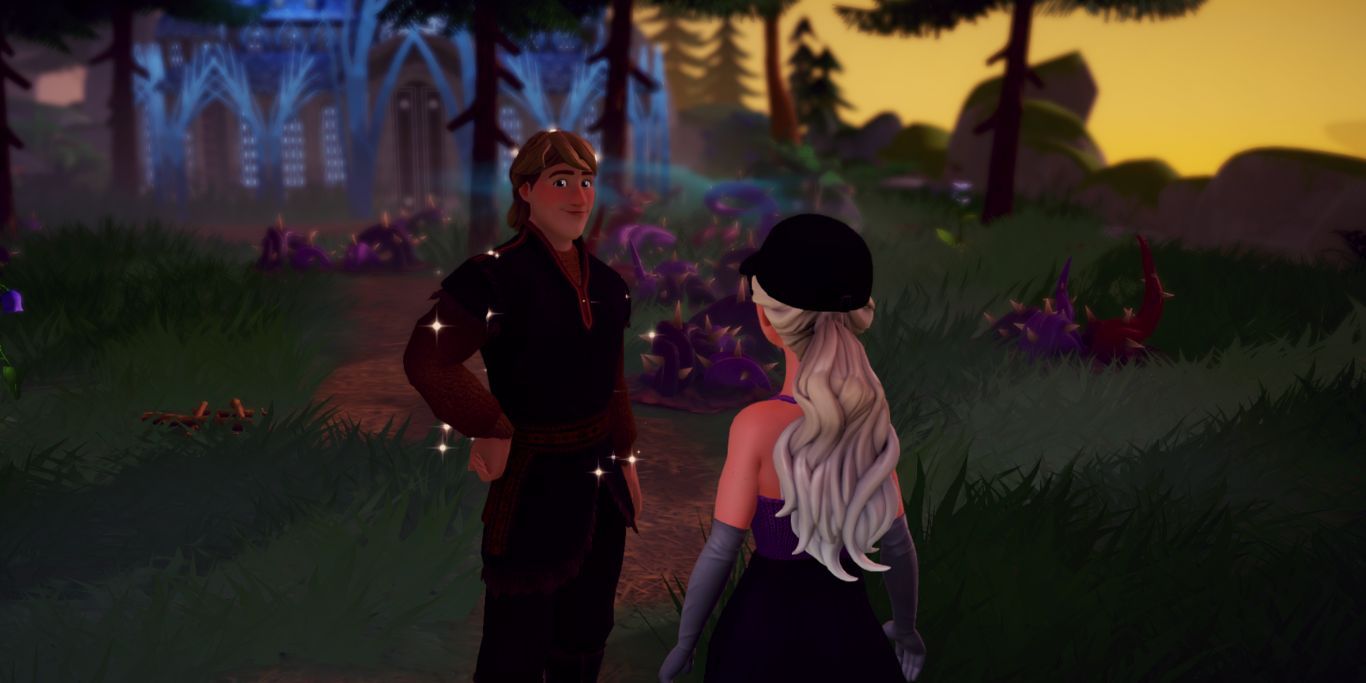 While he stayed in the valley, things work a little differently for Kristoff compared to the other characters who stayed behind. Even though you can unlock Mickey Mouse or Goofy at the very start, there are a few requirements before you start thinking about getting Kristoff.
Essentially, you are required to unlock the Forest of Valor area in the valley. If you open your map, you'll locate this area toward the east, beside Plaza and above Dazzle Beach. There is a path leading to it from both these areas as well, but you'll need to spend 3,000 Dreamlight to unlock it.
To be able to unlock new areas, you need to progress in the main quest until Merlin asks you to unlock the Orb of Friendship, and put it inside the Pillar of Friendship right beside it.
To get this quest done, you'll need to reach a pretty high friendship level with three characters in the game. Once it's done, you can unlock every area by going near the thorns blocking it, and spending the required Dreamlight.
Before you decide to unlock Forest of Valor, it is recommended to finish the main story up until Dazzle Beach where you will unlock Ursula. If you do this, another main story quest will start when you unlock Forest of Valor, introducing you to Kristoff along the way.
If you meet him for the first time during the Lost in the Dark Grove quest, he will stay at the location you met him until you finish the quest and get rid of the portal. But, the character itself will unlock after talking to him. This will also start Kristoff's Leaving The Woods Behind quest.
How To Finish Leaving The Woods Behind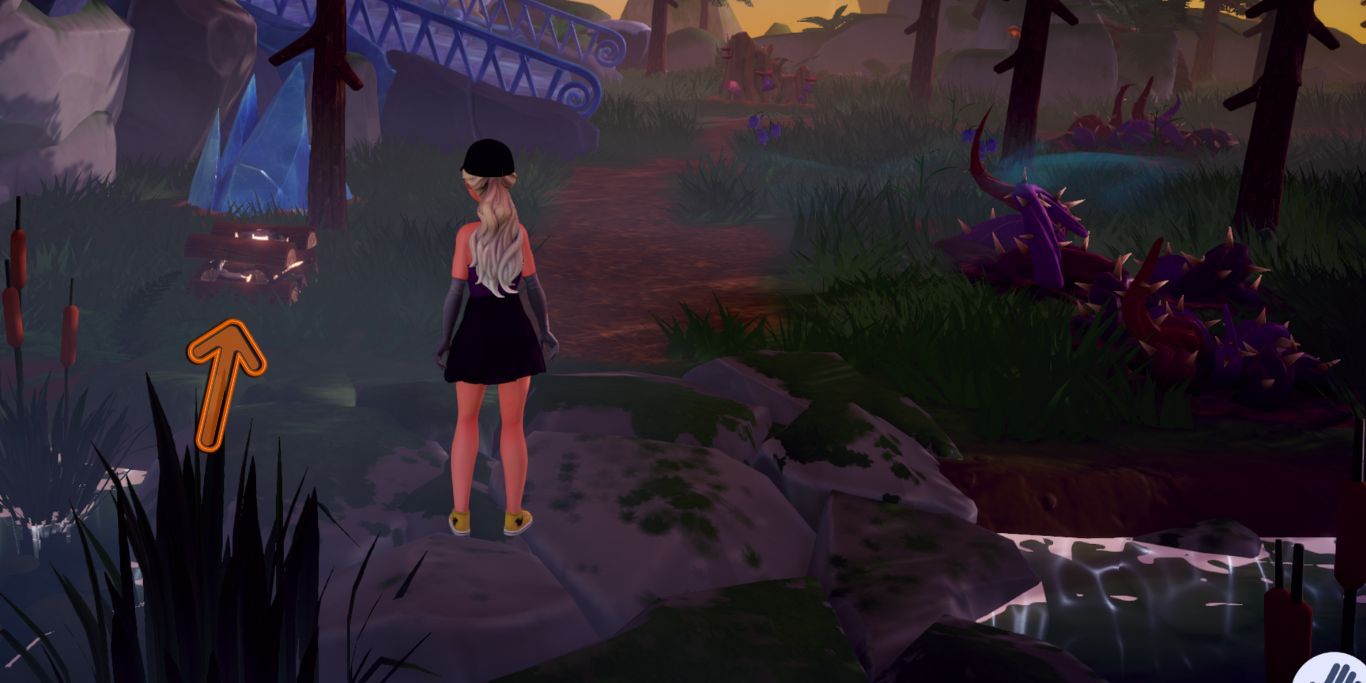 When you unlock Kristoff, he will already have a home, unlike many other characters. Instead, he will give you a different kind of quest where you'll be helping him get a soap. Yep, it looks like the stunning boy hasn't been taking a shower. This quest will not start until you finish Burying the EEL quest with Maui.
After starting the quest, he'll ask you to retrieve some Burned Logs from a campfire that is placed near the Frosted Heights area. Head over to the northern side of Forest of Valor, and you'll see some blue stairs leading to the next area. The campfire will be right beside the stairs.
It'll have a sparkle effect making it very hard to miss. There are a couple of steps to make Lye out of these Burned Logs. First, you need to grind the logs at your Crafting Station to make Ashes.
After that, you can head over to any stove in the valley and put the ashes inside to get Lye. Take this Lye to Kristoff to get the next part.
Once this is done, Kristoff will tell you that he's tired of his normal carrot soap, and also asks you to take Maui's advice. This is why you'll be required to finish the quest mentioned above because Maui will tell you that he uses coconut soap.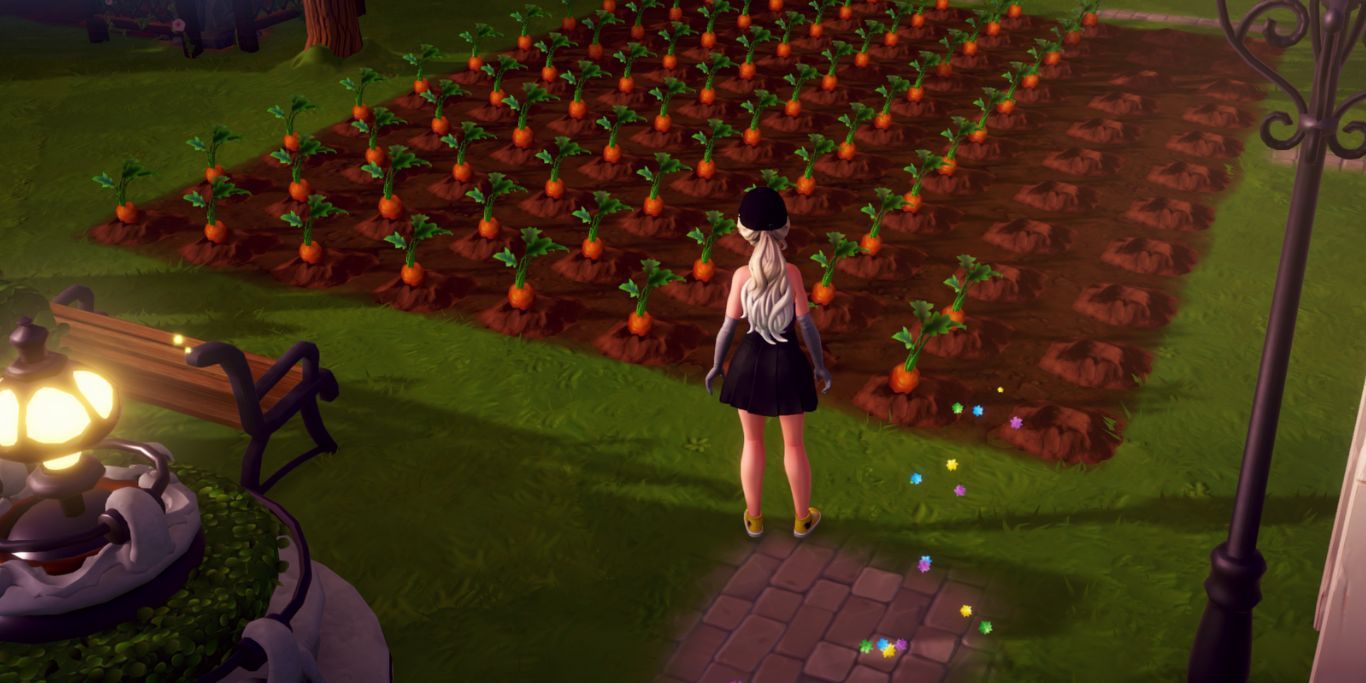 Finally, head back to Kristoff where he'll ask you to get 20 carrots and 12 coconuts. Coconut trees will appear on Dazzle Beach after the EEL quest, and carrot seeds can be bought from Goofy in his Peaceful Meadows stall. Simply harvest 20 carrots and go back to Kristoff to get Lye back.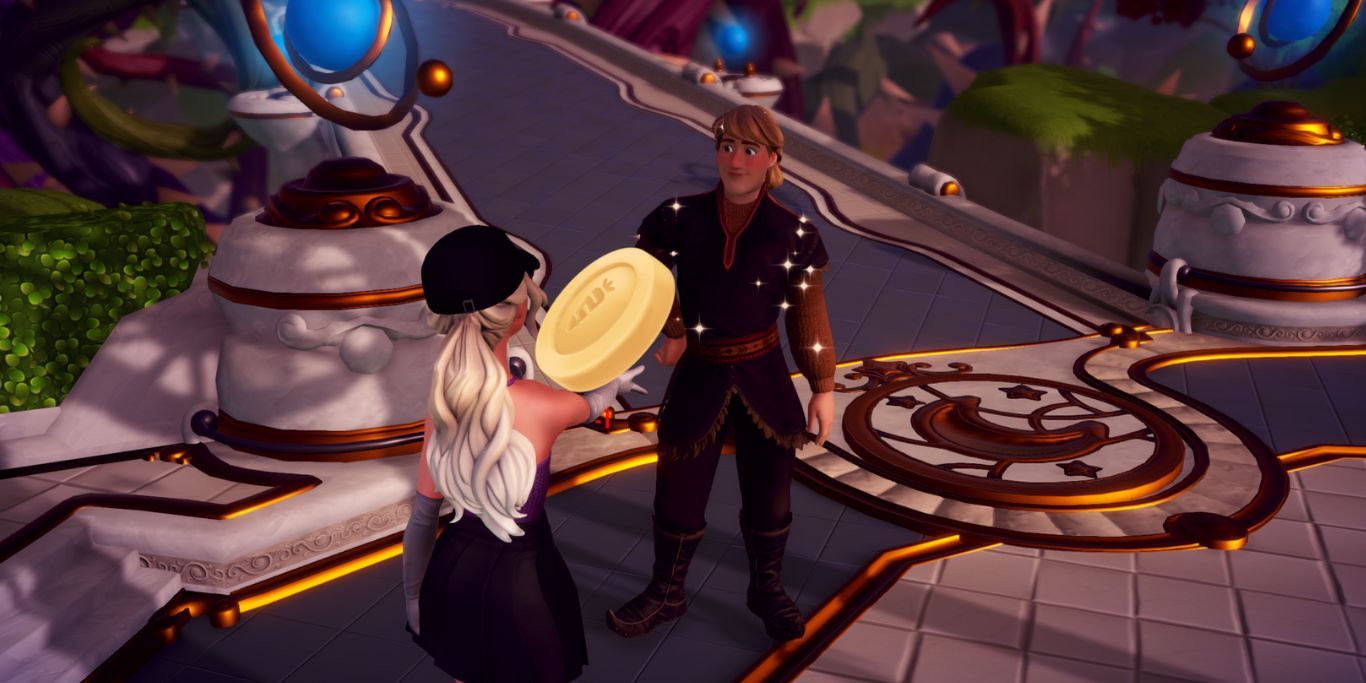 You can now make the soap at your crafting station and give it to him, so he can be less stinky. This will finish Leaving The Woods Behind quest, giving you a bunch of friendship EXP.
Kristoff Friendship Rewards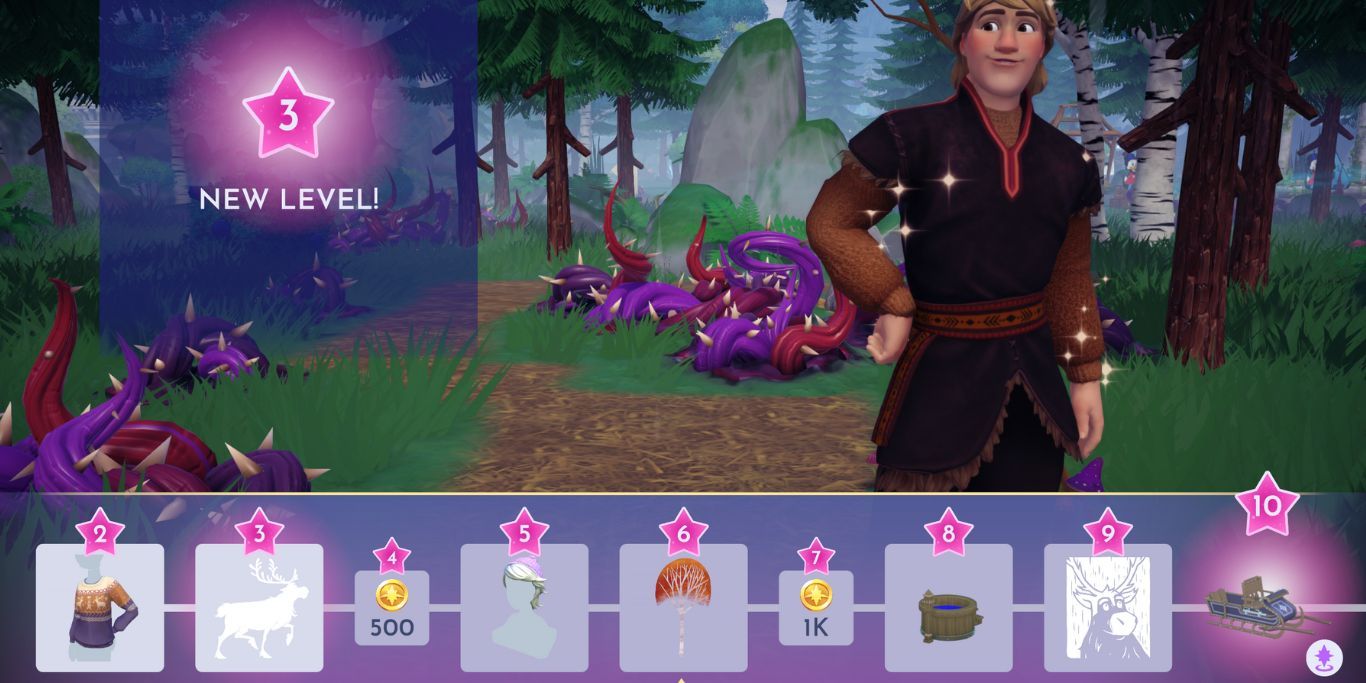 Once you unlock a character in Dreamlight Valley, you can upgrade their friendship up to ten levels. This unlocks different quests with the character as you progress. Apart from that, you can get rewards for each level to commemorate your friendship with them.
To raise your friendship with a character, you can talk to them every day and give them various gifts. Further, they'll have three featured gifts every day that provide extra EXP.
You can also assign tasks to them at friendship level two, and you'll get more EXP performing those tasks with these characters. Gardening is one of the best tasks to get friendship faster.
Here's everything you can expect by raising Kristoff's friendship:
| Friendship Level | Reward |
| --- | --- |
| Level 1 | Unlocks Kristoff and his beautiful mansion in Forest of Valor |
| Level 2 | Unlocks a cute sweater to keep you warm in Elsa's Frozen Height |
| Level 3 | Unlocks a deer overlay that you can put on your customized outfits |
| Level 4 | Unlocks 500 Star Coins |
| Level 5 | Unlocks a short hairstyle with a cute cap on the top |
| Level 6 | Unlocks a fan outfit overlay for your customized clothes |
| Level 7 | Unlocks 1,000 Star Coins |
| Level 8 | Unlocks a well decoration for your house or the valley |
| Level 9 | Unlocks another deer overlay for your customized outfits |
| Level 10 | Unlocks the sleigh from the Frozen movie to commemorate your friendship with Kristoff |
Source: Read Full Article