DXRacer King Series Gaming Chair Review: King Me
If you're a streamer or aspiring competitive esports gamer, DXRacer is probably the brand of gaming chair that you've always had your eye on. As streaming platforms have grown over the past few years, so too has the brand of DXRacer with its sleek and innovative chair designs. TheGamer was recently given the opportunity to try out a couple of DXRacer models, both of which lived up to the DXRacer name. First up: the DXRacer King Series.
If I were to envision a "gaming chair" in my head, the DXRacer King Series is undoubtedly the prototype that would be at the forefront of my mind. The high back, the curvature, and the – for whatever reason – aerodynamic holes at the top would all fit the bill for what a gaming chair should be.
A Rose By Any Other Name…
TheGamer was sent a solid black chair. Even though there are plenty of colorful and themed designs with other DXRacers – this model is also available in a combo red/black, white/black, or charcoal/black – rest assured that the solid black option is still a great choice. The black exudes a bold and professional look for those more concerned about their gaming session than the color of their furniture.
Comfort-wise, the King Series takes the cake. Before sitting in it, I was admittedly dismissive about how the chair would actually feel. I figured the chair could really be nothing special in terms of comfort; something that gamers and streamers could look past in an effort to show off the DXRacer brand. Boy, was I wrong.
The seat cushion almost feels as if it's pulling you in as the side cushions snuggle up against you in a firm, yet cozy embrace. The high back – with its detachable lumbar support and headrest pillows – also feels like it is wrapping around you to keep you snug and upright for multiple hours of gaming in either a locked or reclinable position.
That said, when you're in need of a break or a quick power nap, the King Series is able to recline about as far back as you can get to being totally horizontal without actually laying totally flat. The laid-out position is comfortable even without needing to put your feet up on anything, which leads me into possibly the most enjoyable feature of the King Series.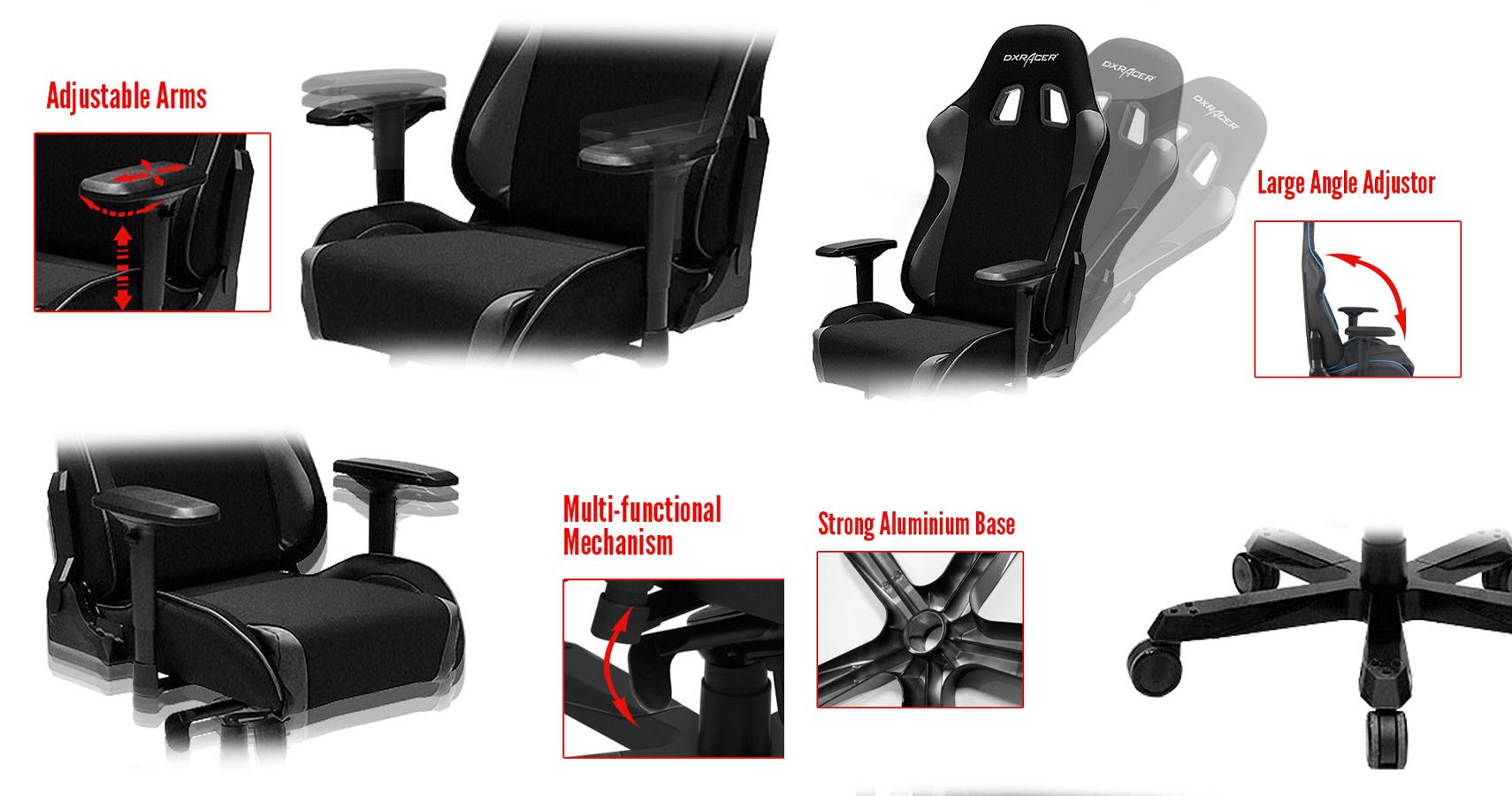 Finally, A Chair For Tall People!
As a 6'2" individual with especially long legs, it's a feat to find an office chair that doesn't have my knees positioned above my waist, even when at its highest setting. That's where the King Series truly shines: at its highest position, the balls of my feet are the only part touching the floor (and barely, at that). This means that lowering the chair slightly still allows my knees to be settled below my waist in a far more natural (and comfortable) resting position. Needless to say, unlike other gaming sessions in which I would have to stand up and stretch my legs every so often, I am able to play for multiple hours undisturbed thanks to the overall comfortable design of the King Series.
Honestly, the only downside has less to do with the chair itself, and more to do with the delivery company. While putting the chair together, I found that a small piece of plastic had broken off from the height lever. The piece was minuscule and had no effect whatsoever on the functionality of the chair, but the box that the chair came packaged in was pretty beat up. This point is mostly just to say that although I didn't feel the need to contact support, I have to imagine that should you run into a similar problem, the DXRacer support team will be there to help you out.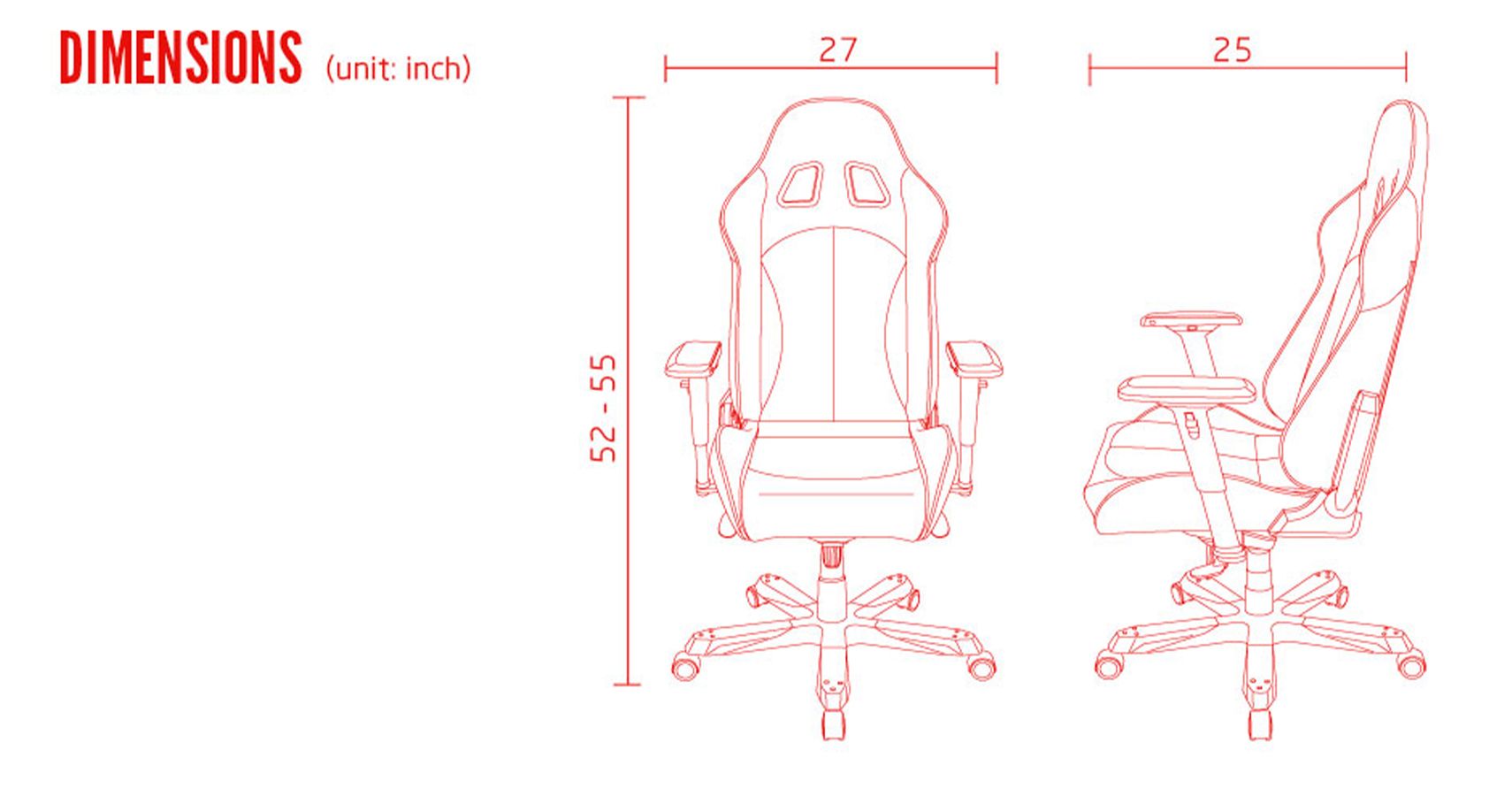 Feels Good To Be King
If you'd been in the market for a DXRacer, now is a perfect time to buy, as select chair models are going for up to 30% off the normal price. That said, if you are looking for the prototype DXRacer gaming chair, the comfortable and classy King Series should definitely be your first choice.
A DXRacer King Series was provided to TheGamer for this review. You can learn more about the gaming chair on DXRacer's website.
Source: Read Full Article