Eggman's Story Is Taken In An "Interesting Direction" In Sonic Frontiers, According To Ian Flynn
For whatever reason, we haven't seen anything from Eggman in Sonic Frontiers yet. The game is only months from release, and yet there's no trace of its main antagonist, not even after he was shot back into the spotlight in the Sonic 2 movie. However, we've now received reassurance that the big man himself will be taking an active role in the story.
Writer Ian Flynn has confirmed that Eggman will be a prominent figure in Sonic Frontiers. However, Flynn also implies that the bad guy will be appearing in a capacity that we haven't seen before, as he looks forward to "take[ing] his character in some interesting directions" for Frontiers.
Speaking to IGN, gave us our first mention of Robotnik in some time.
"I try to find something fun in all the characters, but letting loose with Dr. Eggman is always a delight", said Flynn, revealing that Eggman is his favourite character to write for. "We get to take his character in some interesting directions in Sonic Frontiers."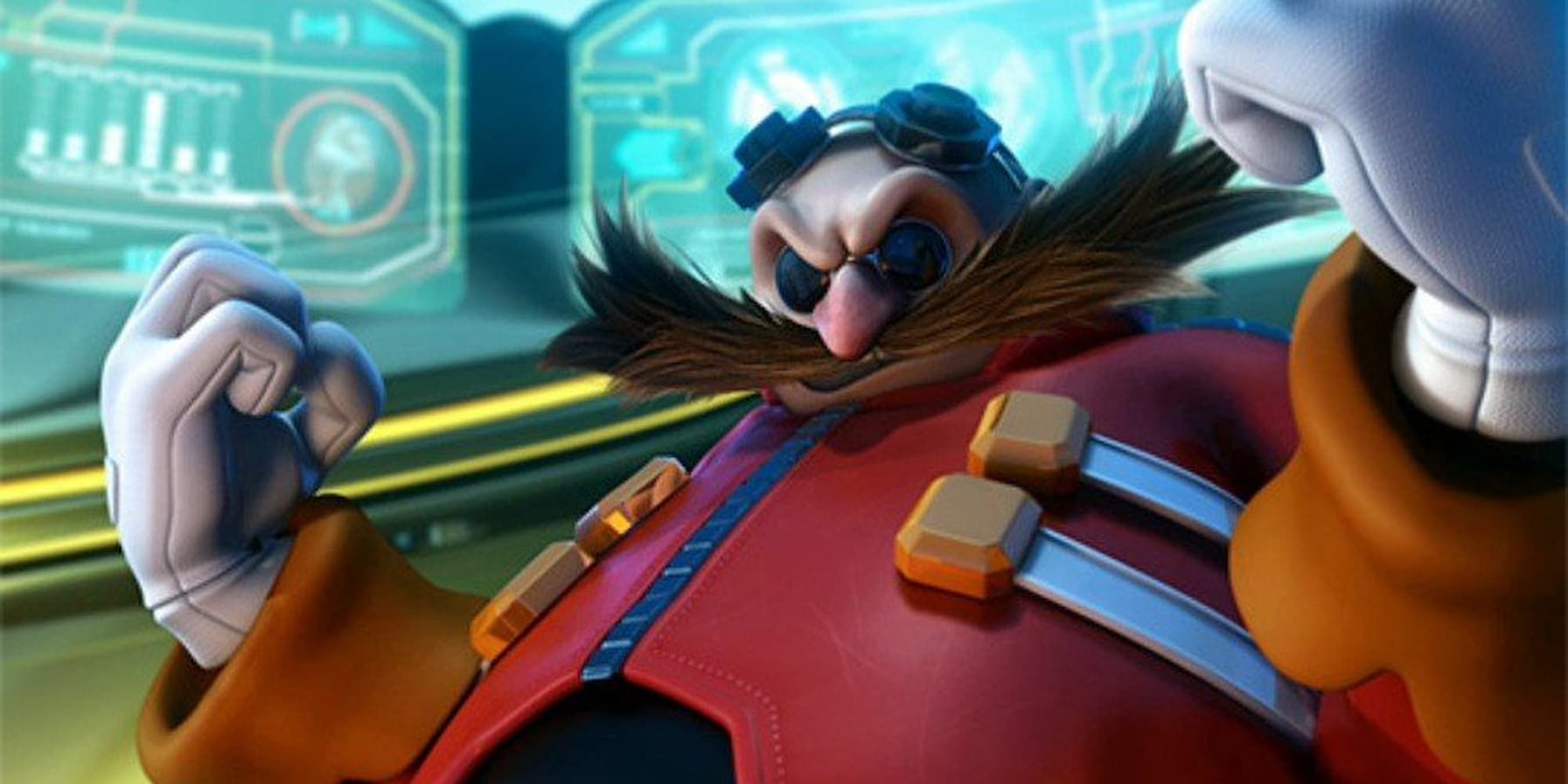 Flynn does not elaborate on what these "interesting directions" will be, but he does talk about the game's tone. "'Melancholy' is a good word for the story overall", he says, potentially pointing to a gloomier conflict between Robtonik and the Blue Blur.
The writer then goes on to explain that the story will centre on how "tragedies of the past have led to the adventure today", which again, could point to Eggman's involvement. While he isn't particularly known for personal tragedies, his family is, if you cast your mind back to the whole Maria Robotnik thing.
Whatever the case, at least we know Eggman should play an important role in Frontiers. However, as we now know, a lot of it won't be down to Flynn, as it turns out he isn't actually the one who penned Frontiers' story. In the same interview, Flynn confirmed that he was brought on to write the Sonic gang's dialogue, rather than the full narrative as was once assumed.
Sonic Frontiers is set to launch holiday 2022, and will be available on PlayStation, Xbox, PC, and Nintendo Switch.
Source: Read Full Article