Elden Ring's ESRB Rating Reveals Severed Tongues And Fingers As Collectibles
As hard as it might be to believe, we're only a few months away from the release of FromSoftware's next extravaganza of pain, Elden Ring. Hidetaka Miyazaki's open-world follow-up to his previous games like Dark Souls and Sekiro: Shadows Die Twice has been one of the most anticipated games of the last few years, so it's exciting to know that it's almost ready to launch and punish us all.
To further hammer home the fact that Elden Ring is real and actually coming out soon, the ESRB rating for the game was recently posted on their website for all to see. In what should be a surprise to no one, it sounds delightfully bloody and brutal.
The rating details many of the gory and unpleasant things we can look forward to experiencing firsthand. One thing in particular that stands out is Elden Ring's collectibles, which appear to include severed fingers and tongues. It's not explained how you come across these items, but your character will apparently have an odd amount of them rolling around in their pockets. That may be shocking to anyone who hasn't played a FromSoftware game before, but for those of us who have already worked our way through the entire Souls series, this sounds like another day at the office.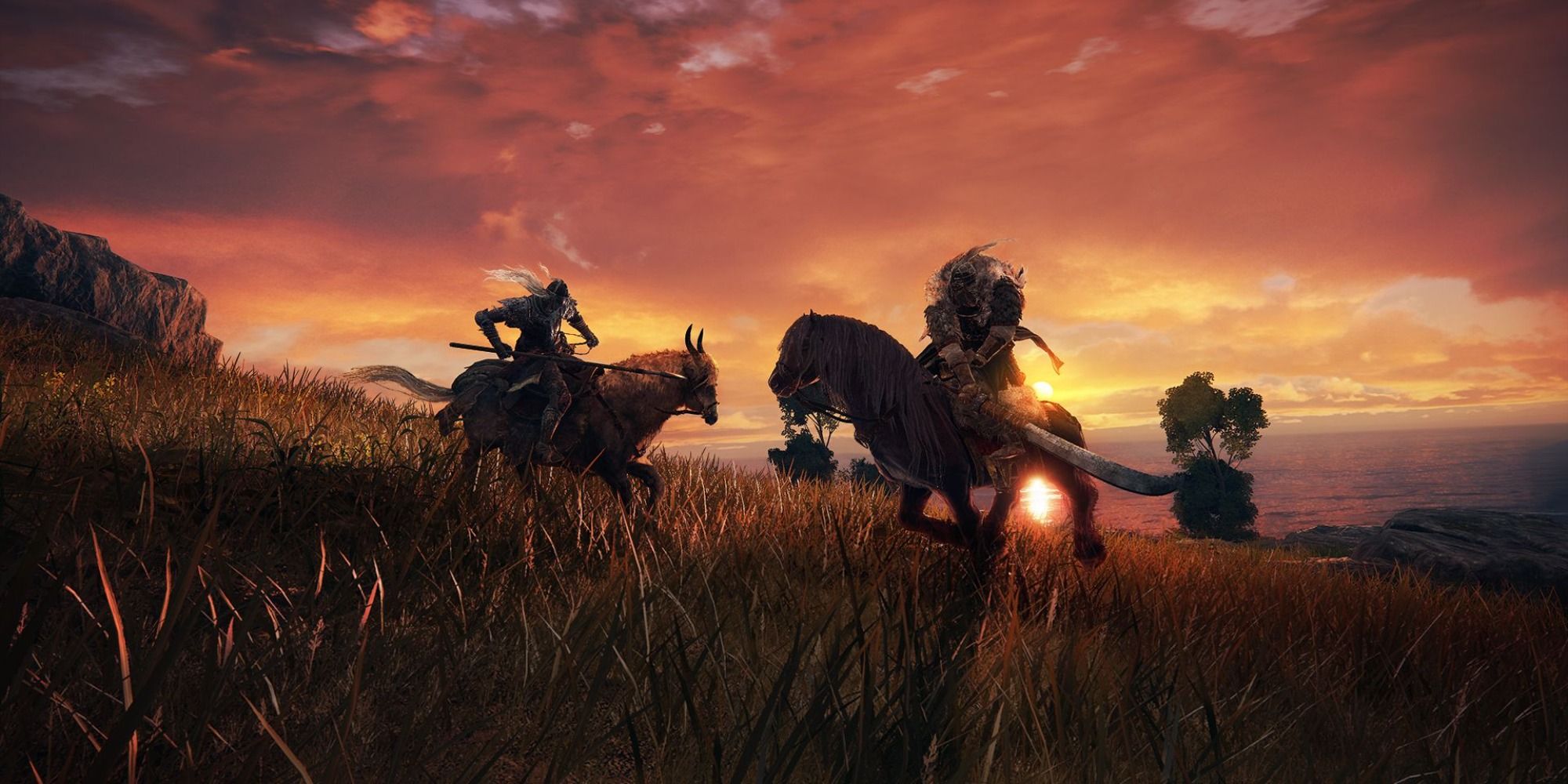 In addition to the acquisition of myriad body parts, the ESRB rating also mentions other gruesome features such as "a boss character cutting off their own arm" and "severed arms hanging from a ceiling." Considering that Elden Ring's story trailer prominently features a character reattaching their arm, it's probably safe to assume that detachable arms are a significant part of the story or gameplay. After all, Sekiro focused rather heavily on its main character's prosthetic limb. It's either that or Miyazaki is a just big fan of people having their arms chopped off, which seems pretty on-brand for him.
The final bits of information that the ESRB thought was worth mentioning is that "a humanoid monster is depicted partially nude, with scales/scars covering its breast and pelvic regions" and that there will be some casual swearing during dialogue. Again, after witnessing the horrors of the bosses of Bloodborne, a somewhat naked boss with scales seems pretty tame. It's also amusing that after multiple descriptions of horrible violence in this rating, it's capped off by stating that the naughty word for crap is used. It's hard to fathom how anyone would be offended by an occasional curse word after spending hours cutting off and collecting body parts.
Getting to hear about our future collection of thumbs and tongues only serves to ramp up our anticipation for Elden Ring. While the FromSoftware formula hasn't been used in an open-world environment before, they've put a lot of work into their previous dark and dreary worlds. We have no doubt that the Elden Ring will give us more disturbing and confounding nuggets of lore along with its frantic, savage combat. With George R. R. Martin providing some extra flavor to the narrative, this could wind up being a beautiful yet terribly depressing masterpiece.
Elden Ring is currently scheduled to launch on February 25, 2022, on PS4, PS5, Xbox One, Xbox Series X/S, and PC.
Source: Read Full Article