Fall Guys Could Be Going Free To Play In June And Coming To Xbox And Switch
Fall Guys: Ultimate Knockout, the Total Wipeout and Takeshi's Castle-inspired game about little beans running about in cute, silly little costumes may be going free to play in June, if a supposed leak is to be believed.
As spotted on ResetEra, a video played in one of the game's maps that shouldn't. This means it may have been leaked that the game is going free to play on June 21 and will also be coming to Xbox, Nintendo Switch, and the Epic Game Store. The game was previously only available on PlayStation and Steam.
Apparently, people who have already played or purchased the game will get three outfits, a title, a nameplate, and a free premium pass for their early loyalty. Many players may believe the game was always free, but that's because it launched on PS Plus as one of the monthly free games. It was the service's most successful launch ever and set a Guinness world record.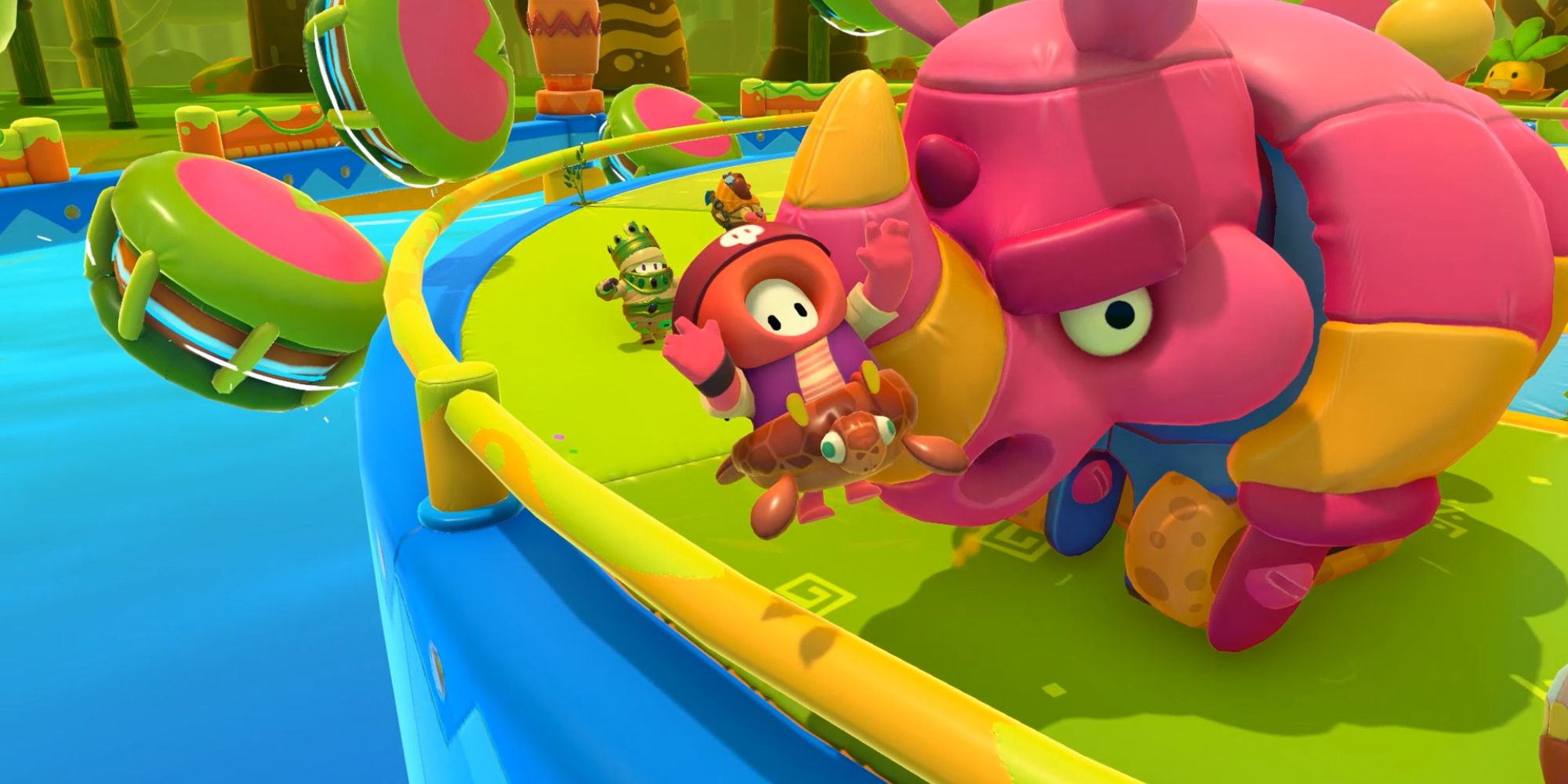 Fall Guys launched at the perfect time. It's a family-friendly game that's easy to play and learn that came out during a time when many were cooped up at home with their parents, children, siblings, or housemates. For those living alone it was easy to pick up and play with friends online. But, in the following years, its popularity has waned.
The move to a free-to-play model makes sense for a game like Fall Guys which features a lot of cosmetics and is well suited to short bursts of play and interest. The lack of couch multiplayer may be an issue, as it means people who want to play together in the same household would have to buy multiple copies on different devices. If the game does go free-to-play then this will no longer be a barrier to some.
In other Fall Guys news, it's reportedly getting a crossover with Fortnite soon, and the show that inspired it, Takeshi's Castle is set to be revived by Amazon Prime. We don't know if the iconic host Takeshi Kitano will be returning, but if he's not, we should riot.
Source: Read Full Article