Fans Want Def Jam To Return On Consoles As Thousands Sign Petition
Remakes are all the rage these days. CD Project Red is remaking the original Witcher, EA is remaking Dead Space, and there's rumors of a Metal Gear Solid 3 remake on the way too. And remakes can be hugely successful, tapping into the nostalgia of older gamers while offering younger ones something that's (to them) completely new. So EA should definitely be listening to this new petition calling for the return of Def Jam.
The petition, available to view on Change.org, asks for EA to create "Def Jam World War for PS5 and Xbox Series X." It was started by @RahOnlyFam, a die-hard Def Jam fan that still streams both Def Jam: Fight For New York and Def Jam: Vendetta on his YouTube channel. He's also been breathlessly covering even the slightest hint of Def Jam remake rumors, which have thus far all turned out to be duds.
But hope springs eternal, and that's where Change.org comes in. The petition for Def Jam World War, the presumed name of a Def Jam remake, has already received over 8,500 signatures from fans just as eager as Rah. The petition was actually started three years ago but is receiving renewed interest in recent days thanks to some high-profile comments from a former Def Jam fighter.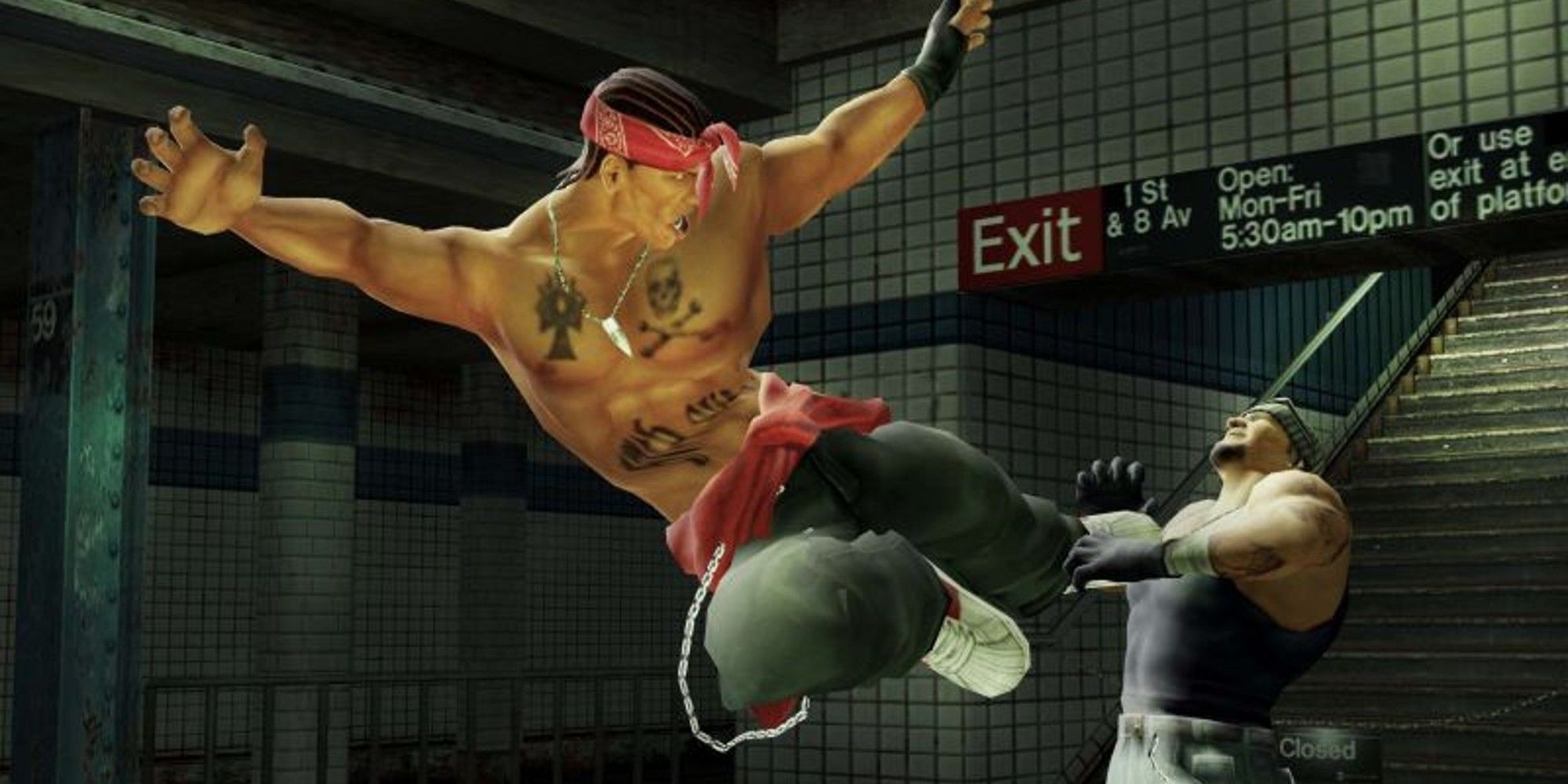 Earlier this year, Ice-T noted on Twitter how Def Jam is the "one game they need to reboot. Would be a huge hit all over again." That tweet went viral with over 10,000 retweets from fans that all heartily agreed. And yet, EA has yet to provide us with any news of a Def Jam remake.
For those who weren't around in the early 2000s, Def Jam is the fighting series from publisher EA starring rappers from the titular record label. The original Def Jam: Vendetta came out in 2003 for the PS2 and GameCube as little more than a re-skin of the WWE wrestling games EA was putting out. However, the game starred digital recreations of DMX, Method Man, Redman, Ludacris, N.O.R.E., Capone, Scarface, Ghostface Killah, Keith Murray, WC, Joe Budden and DJ Funkmaster Flex in an underground fighting ring, and that was pretty much good enough.
Def Jam: Fight for NY was the real masterpiece. Released in 2004, the game expanded its fighting styles to include more mixed martial arts and have players exploit their environments for more damage. It also added Lil' Kim, Snoop Dogg, Fat Joe, Mobb Deep, Ice-T, Xzibit, Busta Rhymes, Flavor Flav, and Sean Paul to the roster, as well as guest appearances from celebs like Henry Rawlins, Christopher Judge, and Carmen Electra.
We're not going to mention Def Jam: Icon, which cut the game's roster to less than half and featured less interesting fighting mechanics, or Def Jam Rapstar, which was basically a karaoke game. Fans want a Fight for NY remake, and EA should definitely give it to 'em.
Source: Read Full Article