Fate/Stay Night Returns To Puzzle & Dragons This Month
Fate/Stay Night will once again clash with Puzzle & Dragons as the Heaven's Feel collaboration returns. Starting today, you can now summon servants and collaborate with others in three limited-time dungeons until December 20.
This isn't the first time Fate/Stay Night has invaded the world of Puzzle & Dragons. Back in February of last year, we saw the event hit mobile devices just in time to celebrate one of the animated releases of the Fate/Stay Night movies. The crossover returns for those who may have missed out on any of the collaboration's exclusive, packed with plenty of fan-favorites faces from the anime in the form of Puzzle & Dragon goodies.
There are plenty of figures to join you in battle, like Shirou Emiya and Rin Tohsaka, freshly buffed and with new evolution forms. Sakura Matou, Kirei Kotomine, and Zouken Matou will also join fated battles, preparing you for exciting encounters in new special dungeons. The Fate/Stay Night Heaven's Feel is also a special dungeon opening up in-game, available in five different difficulties and two special floors.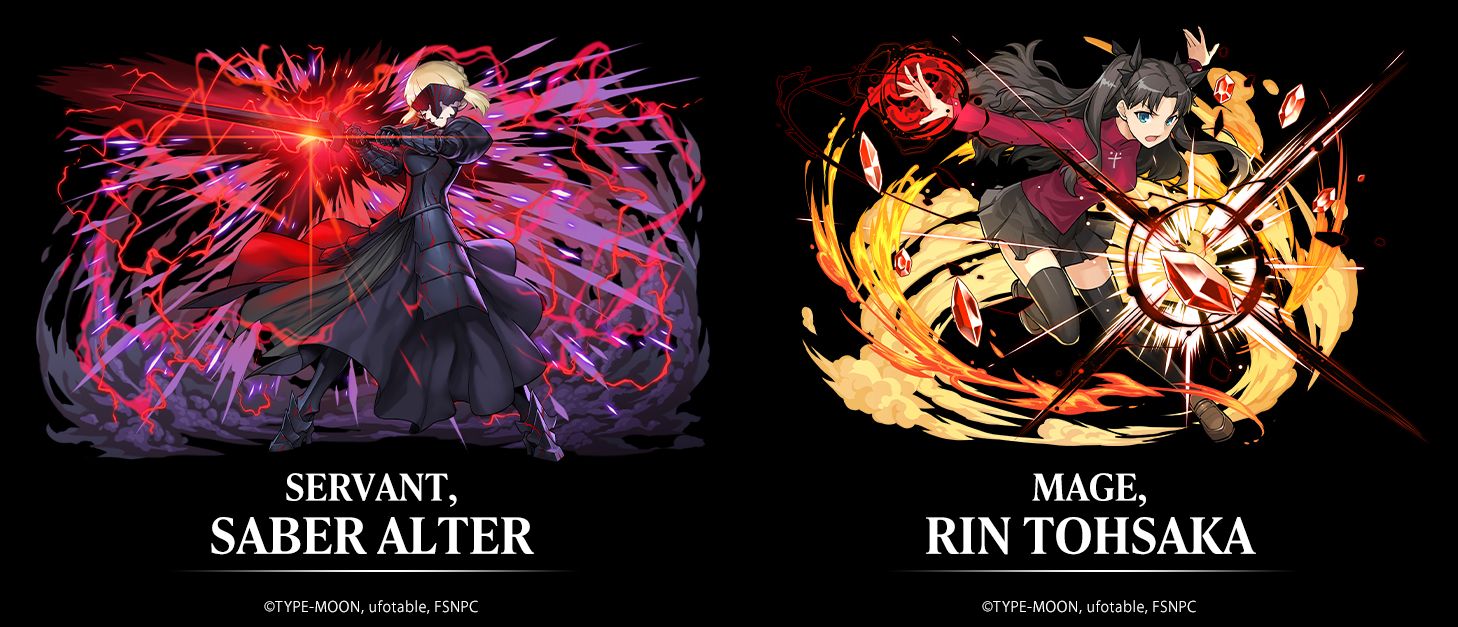 Logging in during the event will net you some freebies too, as Puzzle & Dragon will reward you with one free pull from the Fate/Stay Night Memorial Egg Machine just for popping in. There's also plenty of special deals going on for a limited time, just in case you feel like spending a few extra bucks to land a particular favorite character in your party.
This isn't the first time that Puzzle & Dragons has landed an impressive crossover IP. Earlier this year, Persona met with Puzzle & Dragons in an event that partnered you up with characters like Tohru Adachi, Futaba Sakura, and Kasumi Yoshizawa. If you're eager to dive in and collect your favorite Fate/Stay Night characters, you can grab Puzzle & Dragons for free from the App Store or Google Play.
Next: Pokemon GO: These Are All The Pokemon From Previous Generations Still Not In The Game
Game News
Puzzles and Dragons
Andrea Shearon is a news editor at TheGamer who loves RPGs and anything horror related. Find her on Twitter via @Maajora.
Source: Read Full Article