FaZe Clan Is Launching Its Own Variety Show On Twitch
FaZe Clan Inc., "the lifestyle and media platform rooted in gaming and youth culture," has just announced two new series that'll stream live on Twitch over the next two months. The first is going to be an SNL-style variety show, while the second will be a Big Brother-style reality show.
The variety show will be called "unFaZed." Described in the press release as "the first-ever variety franchise born out of internet culture," unFaZed will feature a recurring ensemble cast and a new celebrity host every episode. Hosts will be selected from FaZe Clan members, streamers, YouTubers, or other social media stars.
A lot of this sounds like FaZe's version of Saturday Night Live. It'll all be presented live (like SNL) and each episode will have its own special guest host (like SNL). FaZe even promised to have more traditional celebrities make guest appearances, such as "top-tier actors, musicians, athletes, and more."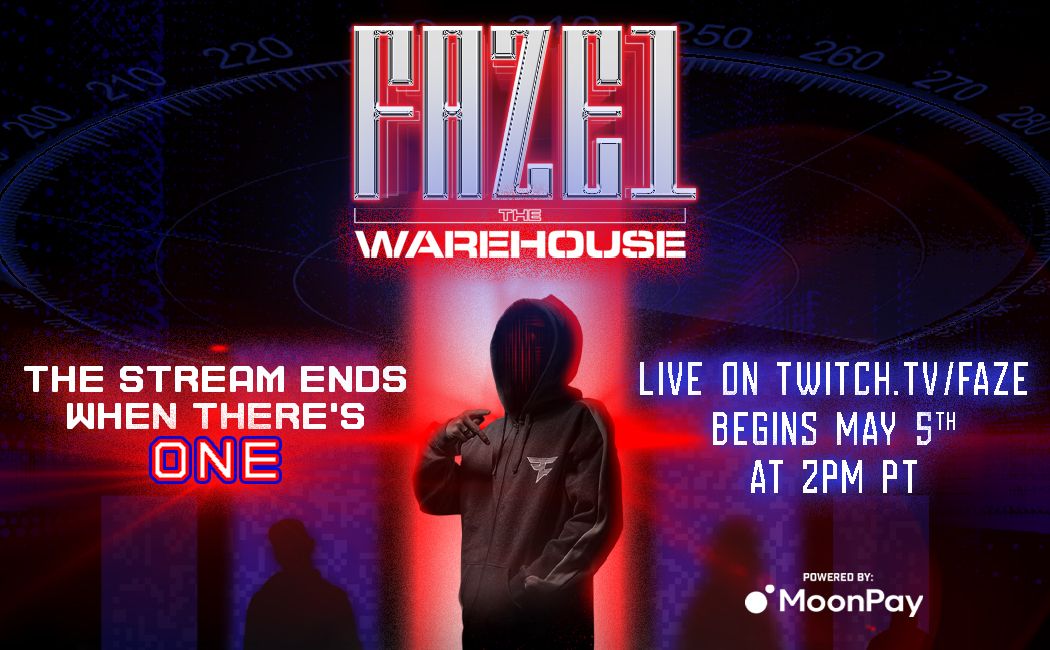 The show premieres June 2 at 3 PM PT and runs every Thursday. Each episode will run between three and four hours and will always be broadcast live on FaZe's Twitch channel.
FaZe's other show is "FaZe1: The Warehouse," which launches May 5 and will stream 24-hours a day for 15 full. The show is a Big Brother-style reality show that pits the top 20 contestants from FaZe's global recruitment challenge against each other for our viewing entertainment. FaZe even got former Big Brother showrunner Peter Tartaglia to helm The Warehouse.
After 15 days of challenges and absolutely zero privacy, the final episode will air on May 22. The winner gets to become a member of FaZe Clan, a signing bonus of $1 million in cryptocurrency, a $250,000 sponsorship brand deal, and a Nissan GT-R sports car.
"FaZe Clan has long pioneered gaming content and actually created the first content house — so we are proud to lead the charge once again from our new studio in the FaZe Warehouse," said FaZe Clan CEO and co-founder Lee Trink. "This is just another new beginning, and we are excited for the fans to see what's ahead."
Both shows will be filmed at FaZe's new warehouse studio in Hollywood. Tune in on FaZe's Twitch channel starting May 5.
Source: Read Full Article