Fill Your Home With The Scent Of Sonic Via These New Candles
2021 has been a huge year for video game anniversaries. Pokemon turned 25, Donkey Kong is 40, and last week at TheGamer we had Tomb Raider week to celebrate Lara Croft's birthday. It has also been 30 years since the arrival of the very first Sonic game. The world's most famous hedgehog has been showing up all over the place, including Two Point Hospital and Super Monkey Ball, to mark the occasion.
A few words spring to mind when you think of birthdays. Presents, cake, and perhaps the candles you might find atop that sweet treat. You can now buy Sonic-themed candles from the Sega Store. They might be a little big to put on a birthday cake, they will apparently make your home smell like various zones and areas from throughout the blue blur's history.
Three characters have been immortalized in candle form. Sonic, Tails, and Amy. The candles are blue, orange, and pink, as you might expect, and have all been created to smell like different zones. Sonic's candle gives off scents of sage, lemongrass, grass, citrus, green leaves, and moss, whatever that smells like. Apparently, that leafy combo of scents accurately mimicks what Sonic can smell as he speeds through Green Hill Zone. Makes sense as the whole place is covered in grass.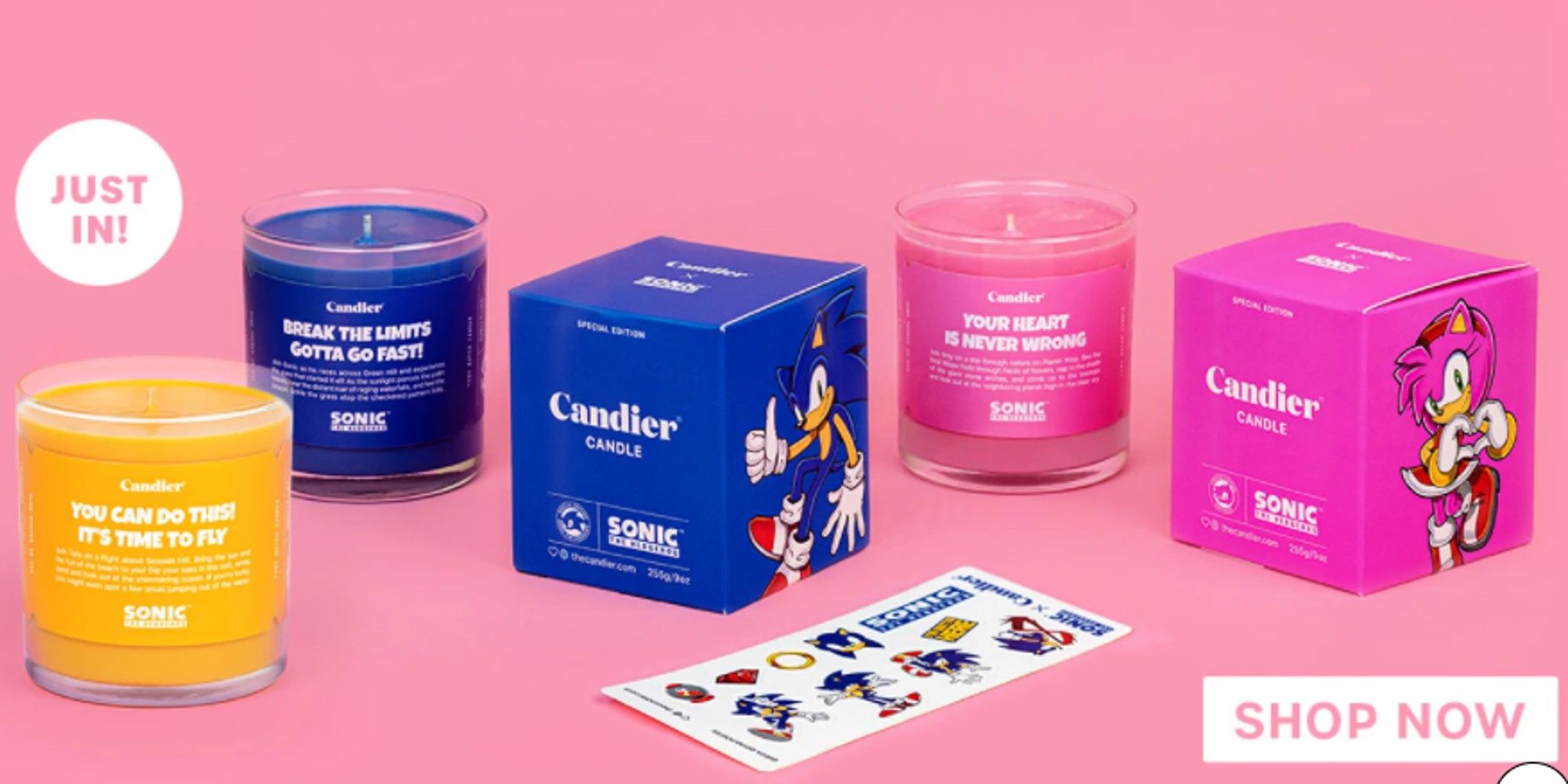 Tails's candle is supposed to smell like Seaside Hill, a scent that is replicated using fresh ocean air, pink sea salt, citus, and musk. As for Amy, the smell of the hedgehog's shocking pink candle aims to transport you to Planet Wisp. The combination of cherry blossom, warm sandalwood, rose, and magnolia will supposedly make you feel as if you are watching "Wisps frolic through fields of flowers".
All three candles are available to preorder through the Sega Store for $31 each, but don't appear to be available as part of a three candle set. If you want to smell all three, you'll have to pay close to $100, which some might consider to be a lot to shell out on candles. Maybe pick your favorite for now (Tails, right?) and pop the other two on your Christmas list. That way you might have the ability to make three different rooms smell like various Sonic characters before the end of 2021.
Source: Read Full Article