Final Fantasy XIV Community Spotlight: Esprit And The Evolution Of Macro Dance
The creativity of Final Fantasy 14's community knows no bounds. I often wonder whether the team at Square Enix ever foresaw some of the incredible things players would come to create or do in the game by using mechanics and elements beyond their intended purpose. I love reading patch notes now and thinking, "this will be perfect for shows" or "this is going to be used loads in the housing glitch community" when it arrives. It adds an extra layer or creativity to a game that is already bursting with mechanics and stories on the beaten path.
I think Macro Dance could very well be something that surprised the development team with how it has grown within the community. If you haven't heard of it before, it involves players using emotes and job battle actions to create exciting dance performances. Many troupes couple their performances with customised third-party music playlists for viewers to listen to at the same time in order to push the boundaries beyond what's possible with the game's selection of music. Like many other communities within FF14, this is an area that continues to evolve
I spoke with a few members of Esprit — a macro dance troupe based on Aether — about how macro dance as a form of expression has grown over the years. Interestingly, it's not always brand new additions to the game that make the biggest impact. Sometimes changes to existing content or overlooked mechanics can open up a whole new avenue for dance performances.
"The implementation of new jobs has certainly opened new horizons for macro dancing, as well as new mechanics," Red tells me. "They also present unique challenges when mechanics are changed and removed; Flourish being made combat-only, for example. However, we're still discovering mechanics that can be used in dances that aren't even new. For example, the Fisher's snagging animation bug. New jobs, however, do bring new aesthetics and open the creative door for future songs."
For me, it feels like Endwalker didn't launch that long ago, but it's already been more than half a year since we took to the moon. Naturally, this latest expansion delivered plenty of new material for players to enjoy and various fan communities to adapt with their own creative twists. For Esprit, the two new job roles gave the team plenty more actions to work with.
"Reaper and Sage are dreams to dance with," Ahro'zi says. "They have so many flashy-looking buttons. Sage is especially an Esprit favourite, since healing spells can be cast on ourselves or party members. While certainly not new, we've been learning how to deal with Cross Class Cooldowns, which is a very unique issue to us due to our constant job swapping."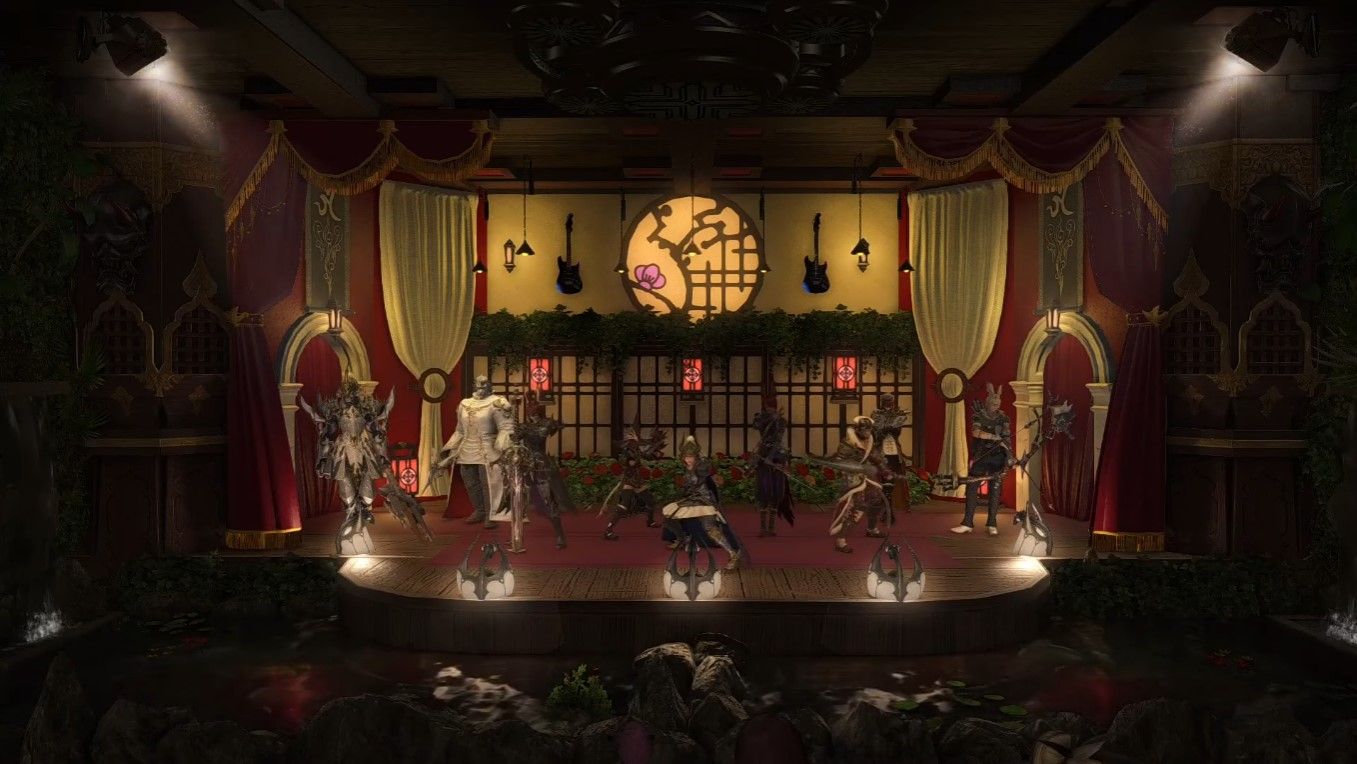 While new or tweaked content naturally makes Esprit adapt and change their routines, other changes in their work come from learning to streamline their performances by putting new strategies in place.
"One of the newest behind-the-scenes strategies we've implemented with our recent shows is the use of marking attack targets to allow for easier targeting mid-performance," Ren explains. "It's allowed for much easier organization, especially mid-performance, whereas before we would usually have to sort party lists and set focus targets, which can often be forgotten to set up."
The first macro dance troupe I ever saw was Tech Step, and I remember being blown away by how amazing the show was. I went in, unsure what to expect, and was left impressed by the level of detail and showmanship, with the team providing comical numbers and recreating well-known and touching FF14 battles. Much like macro dance itself, the team evolved and changed over time, with many of the members going on to create Esprit.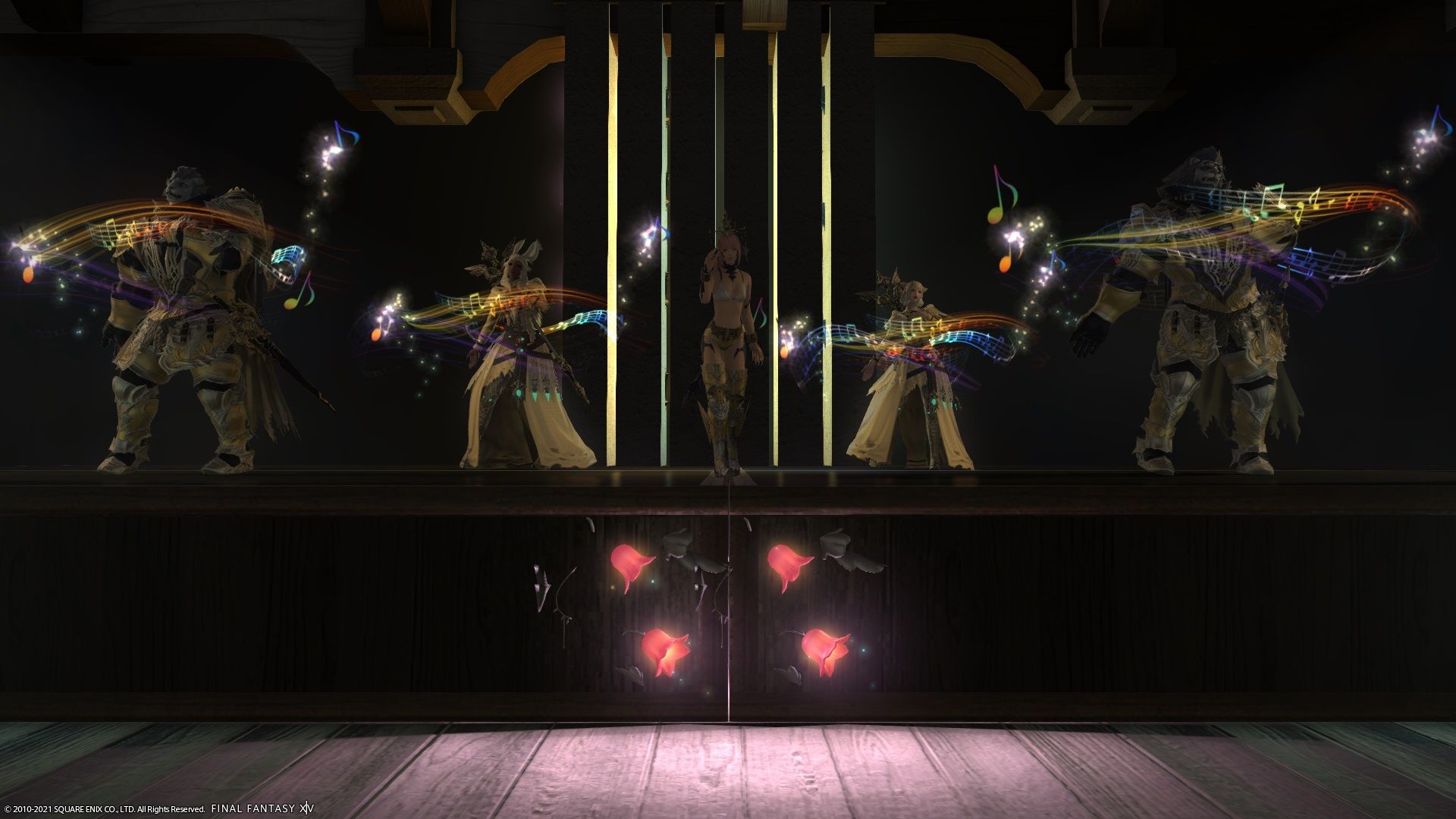 "Tech Step grew much more quickly than the staff was prepared for," Vix explains. "With the exposure of the group via various events putting on the pressure to up the ante, the decision was made to disband Tech Step and start over. We started over from the beginning, essentially. But this time, we were ready and prepared for the growth and attention our work seems to inspire.
"We decided to focus more on being a troupe, and not just a catch-all community like Tech Step was. This decision allowed us to have much more control and allowed a more firm degree of leadership. Esprit, as a result, has a more sturdy foundation with the same passion, hard work, and community focus we've always had. We just have better support systems in place for Leadership, Dancers, and our many novices. We've already seen the fruit of that decision, with three large shows already under our belt and countless smaller ones."
"On top of our shows looking better than they've ever had, the new organization tools allow for a great degree of structure," Ahro'zi adds. "While not 'automated', we do have systems in place that help with shows and community aspects that promote growth that Tech Step was just not equipped to handle. That stronger structure has allowed us to focus more on the show and less on the management angle."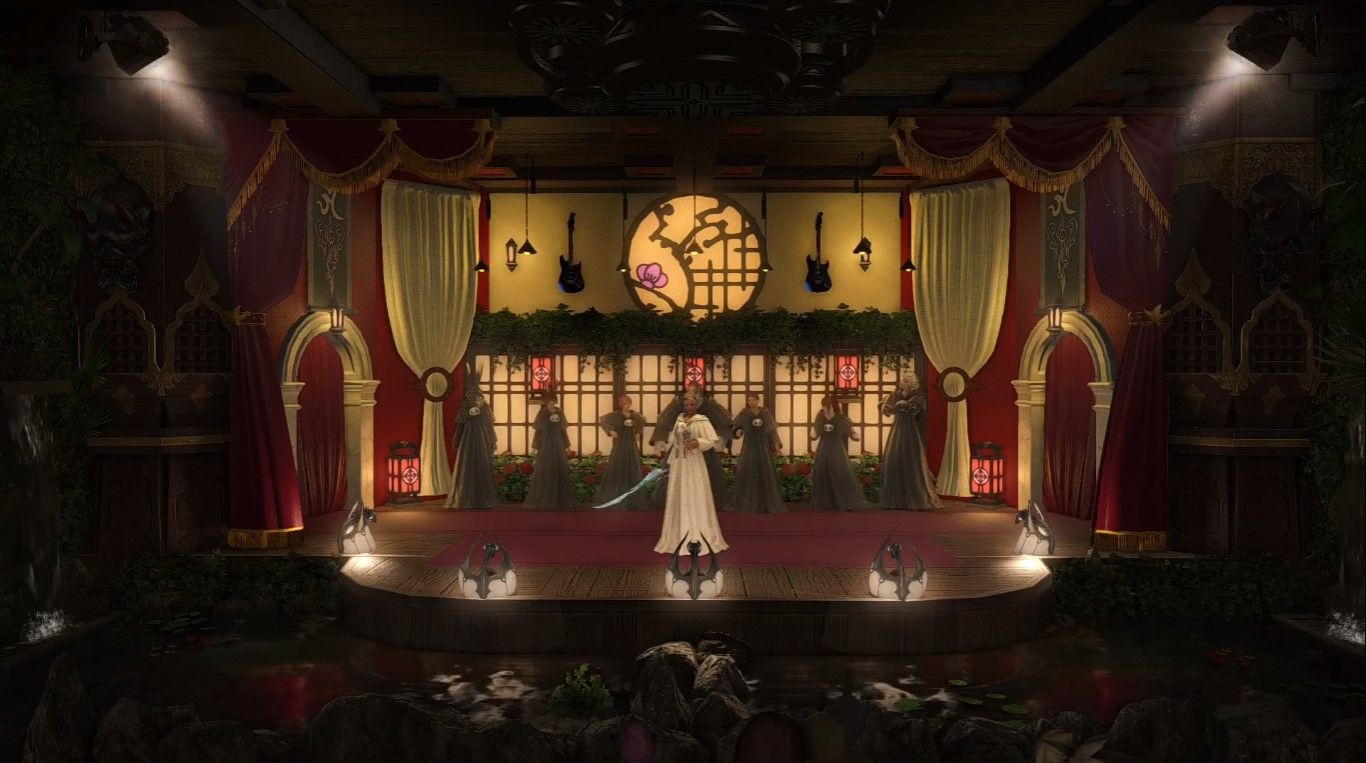 The shake-up with the team and the changes that Esprit's members implemented, such as more structures and systems in place to help guide performances, allowed them to focus on what they really wanted to achieve. Vix explains, "Over time, things have become more and more plug and play, allowing us to spend less time worrying about logistics and put more of our effort and passion into polish and production value."
"Holy crap, our shows are so cool now," Ahro'zi excitedly tells me. "Folks are doing some wild stuff that I didn't know was possible. I'm just going to gush about our community if I don't stop myself, haha. The Technical angle for some of our group numbers is crazy and reminds me a lot of real-life musical theater, truthfully. With a lot of the weight of organizational stuff lifted off of folks' shoulders, the sheer amount of polish they are able to do has increased."
Esprit recently performed at LunarCon 2022 and pushed its performance limits. Their Endwalker-inspired performances are arguably their best to date, with their To the Edge number involving nine dancers, while Footfalls had a whopping 14. You can check out their LunarCon performance here or keep up to date with Esprit via their website.
Source: Read Full Article