Forza Horizon 5 Now Lets Characters Wear Custom Hearing Aids
Forza Horizon 5 is already a fantastic game for representation. Forza's character creator even exceeds Cyberpunk 2077's in some ways by allowing you to wear prosthetic arms and legs right off the bat (even if they're not quite as chromed-out as Cyberpunk's can be), and even lets you pick your pronouns.
Today, Forza Horizon 5's character customization got even better. The Horizon Road Trip update adds a new "Amplification" category that contains several varieties of hearing aids, including ITE (in the ear), BTE (behind the ear), Baha (bone anchored), and cochlear implant hearing aids.
And these hearing aids can look pretty stylish if I do say so myself. The screenshot shown in the patch notes revealed a collection of cochlear implants that have star and cartoon computer ornaments as well as interesting graffiti designs. There are also plain grey hearing aids if you want, but they seem far less fun.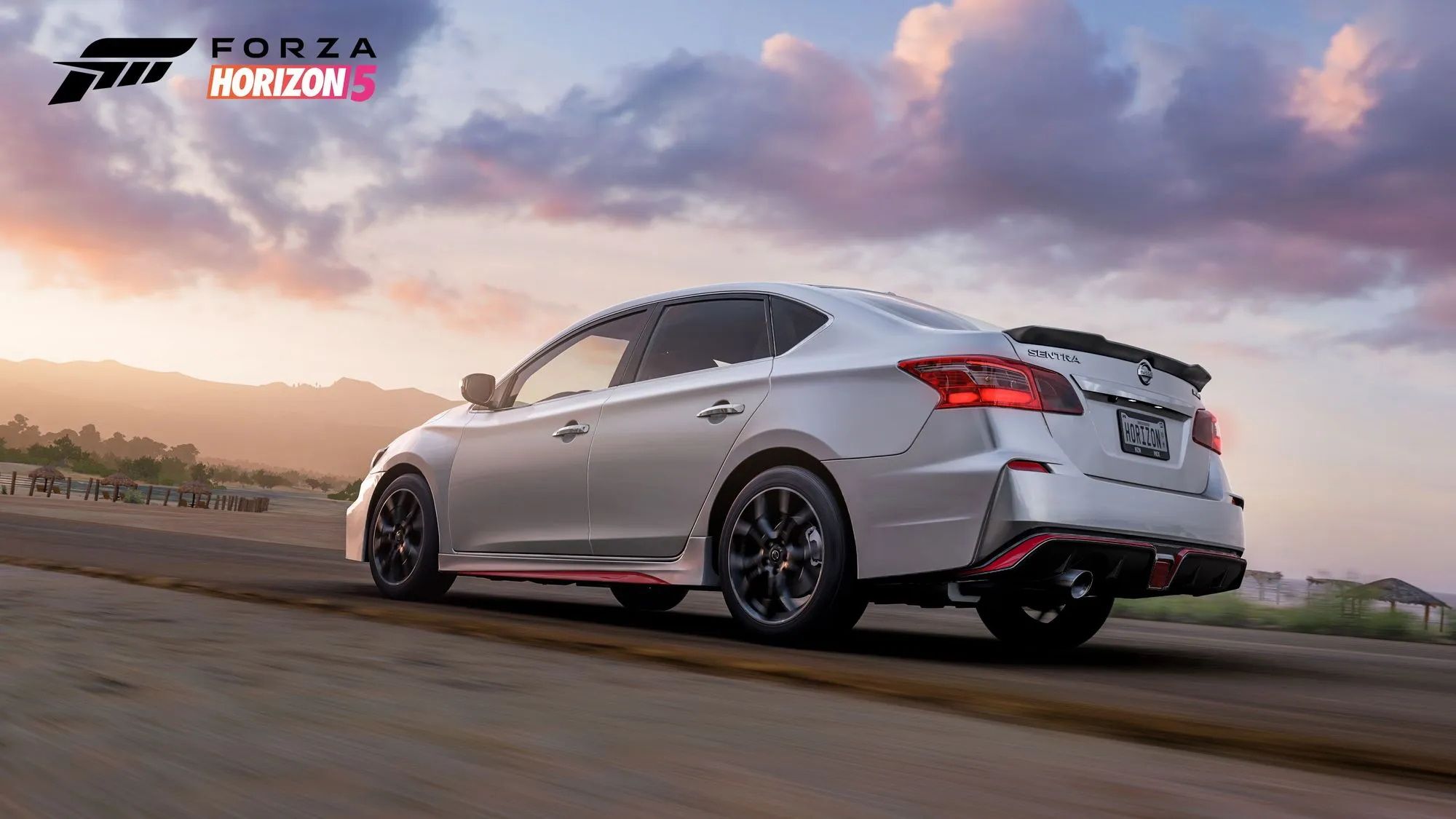 Of course, the Horizon Road Trip update also brings new cars, new vehicle customizations, a new Festival Playlist "inspired by the unique types of racing in Mexico," and the usual assortment of bug fixes. In terms of cars, Audi brings both the 2021 models of the RS e-tron GT and the RS 7 Sportback to Forza Horizon 5. The RS e-tron GT is especially interesting for being an all-electric sports car that can go from zero to 62 mph in just 3.3 seconds.
Also arriving today is the 1991 Bentley Turbo R, a big luxury sedan with an even bigger engine, the 2018 Nissan Sentra NISMO, the first-ever turbocharged Sentra to release in North America, and the 2021 Lynk & Co 03+, a compact sedan made by the Chinese-Swedish manufacturer that makes a great base for touring car upgrades.
The Horizon Road Trip Festival Playlist will run from September 15 to October 13 with a new seasonal theme arriving each week. Each week will have five racing events instead of the usual three and will also have a single Goliath-type route that matches the theme.
Source: Read Full Article