Genshin Impact: Battle Pass Guide
It might seem like a strange choice, but the free to play title Genshin Impact holds off for quite a while before introducing you to its Battle Pass. Most F2P games can't wait to  sell you their battle pass, so it's somewhat refreshing to see one show some restraint in that regard. Once the pass eventually becomes available, though, there's a lot to dig into. Let's walk through everything you should know about Genshin Impact's Battle Pass.
Battle Pass Guide In Genshin Impact
If you haven't seen the Battle Pass show up in Genshin Impact just yet, that's because you first need to hit Adventure Rank 20. This will come naturally as you complete quests and follow the main story, so there's no need to go out of your way to grind your rank up.
Battle Pass Overview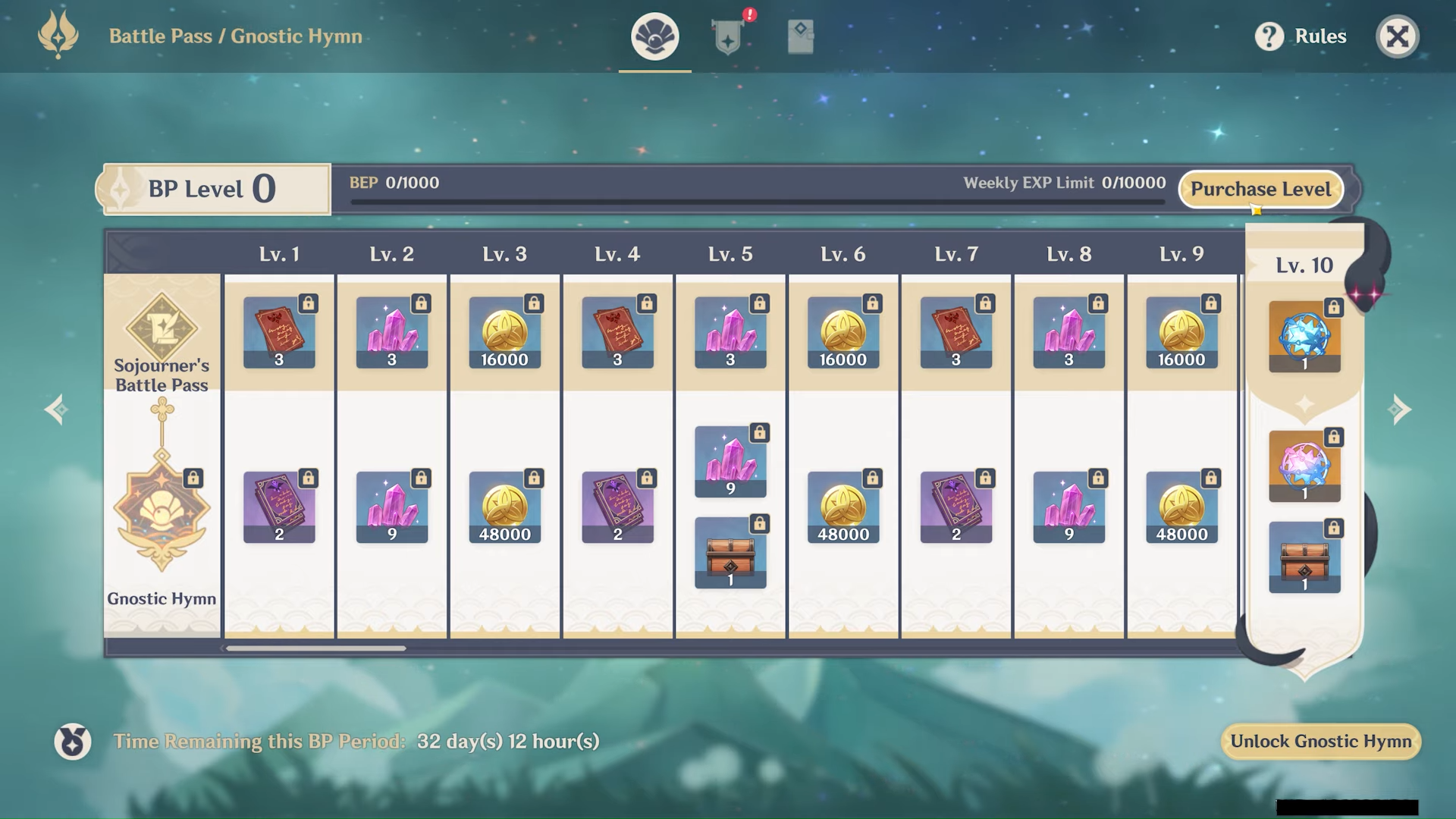 Once unlocked, a new symbol will appear in your HUD between the compass and star icon in the upper right of your screen. Selecting it will trigger a short cutscene, which will then lead you to the current battle pass screen. Right now it is called Catch the Wind, but it may go by a new name for future periods. Keep in mind that the period timer is not based on when you reach Adventure Rank 20 and unlock the battle pass yourself, but on a set time for all players. So, if you hit AR 20 a week later than the period starts, you will have one week less time to complete that period's battle pass.
You will also be shown a list of rewards you can choose from if you complete the battle pass by reaching Gnostic Hymn level 30. The Gnostic Hymn is what Genshin Impact calls their premium, or paid, battle pass track. The free track is the upper one, which is called Sojourner's Battle Pass.
At the top of the battle pass screen is your level, how much experience you currently have, and the weekly EXP limit. Each level costs 1,000 EXP, but you can only get 10,000 per week, limiting you to ten levels per week. You can also purchase levels here using your Primogems to skip levels at a cost of 150 per level. You can scroll through the battle pass to see all the rewards on offer, as well as check the battle pass quests section to see all the ways in which you can earn EXP without spending real money.
How To Level Up Your Battle Pass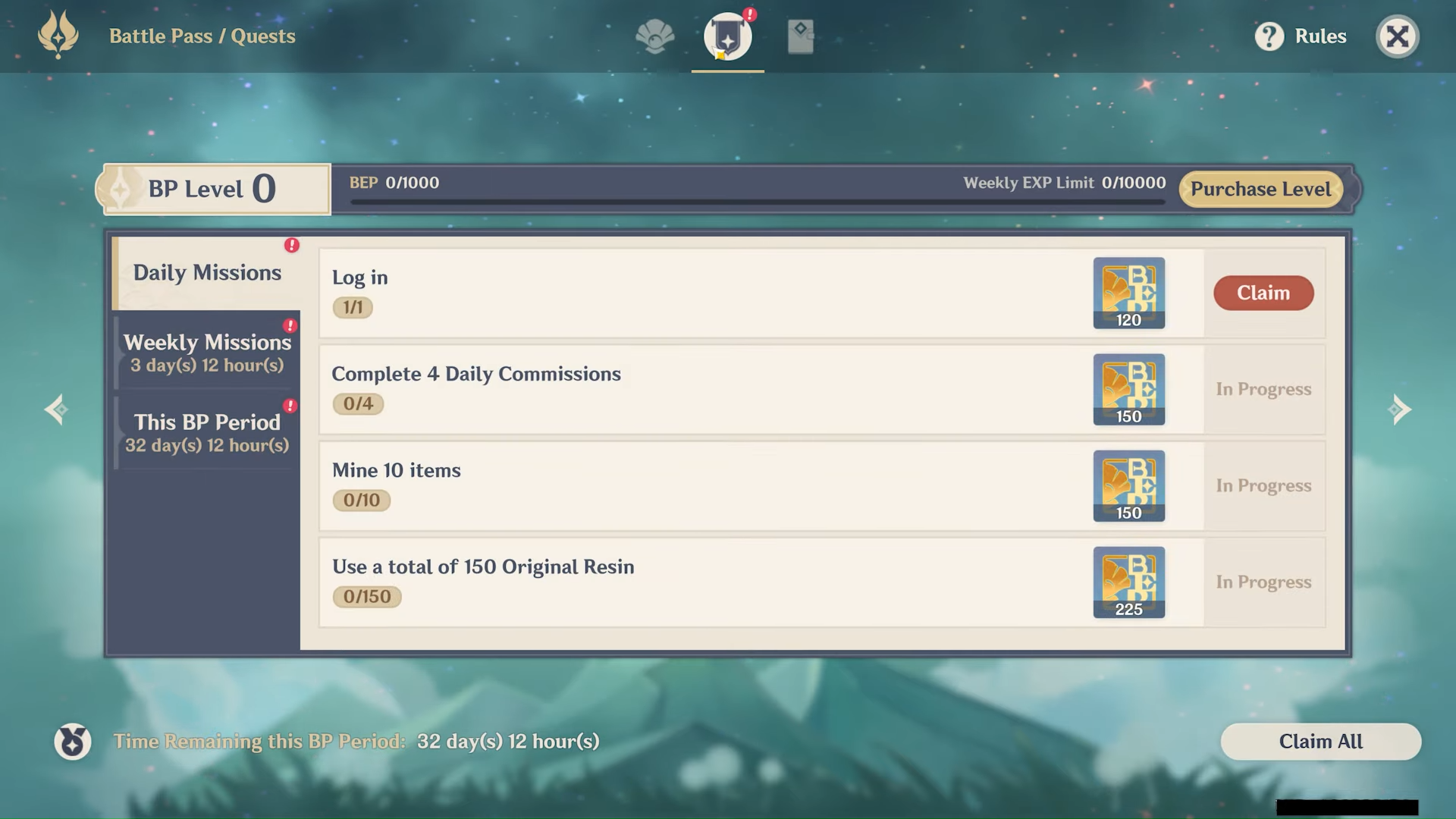 If you tab over to the middle icon in the top row of three, you will be brought to a screen with your Daily Missions, Weekly Missions, and This BP Period. Thankfully you won't have to repeat anything you might have already accomplished before starting the Battle Pass. For example, one weekly challenge was to cook 20 dishes, but if you had done this during normal play prior, it would automatically be marked as complete in your pass when you unlocked it. This won't apply to future battle passes, though.
Daily Missions are very simple, and you will likely complete most of them without having to think about them if you play regularly. They give you the smallest amount of BP EXP.
Weekly Missions are a bit more involved, difficult, or otherwise time consuming. Unlike daily missions, you will probably need to check on these and make a point to complete them.
Finally, the BP Period challenges are worth the most of the bunch. You have the entire period to complete them, and will most likely need it. This pass has three challenges of this level:
Make a total of 50 Wishes
Use a total of 5,500 Original Resin
Clear Spiral Abyss challenge 8-3
Just remember to check your mission screen often to claim the EXP you've been earning as you complete the challenges.
How Much Does It Cost?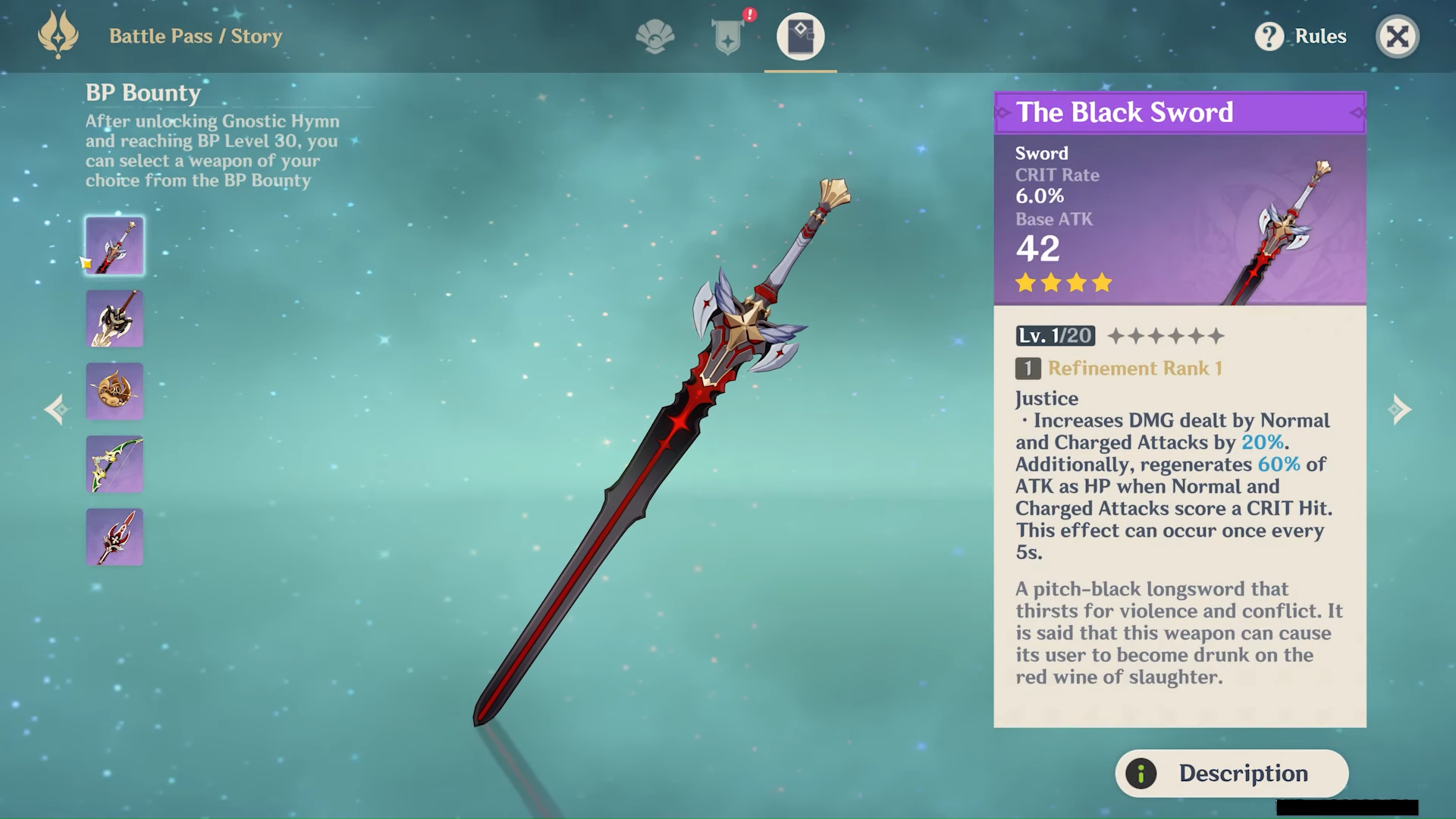 If the extra rewards of the premium track are enticing you, you have two options for the paid version: the Gnostic Hymm for $10, or the Gnostic Chorus for $21.98. Aside from from extra items given to you right off the bat for purchasing them, the only difference between the two is that the Gnostic Chorus pass, which includes everything you get in the Gnostic Hymm, also instantly boosts your battle pass to level ten. Either one will allow you to pick one of the weapons shown off on the main battle pass screen if you make it to level 30 before the period ends.
If you want a more detailed look at the weapons you can pick from should you make it to level 30, the final tab on the screen will provide you with a detailed view of each of their stats. This period offers you a choice between five 4-star weapons: a sword, claymore, star catalyst, bow, and polearm.
Next: Genshin Impact: All Currency Guide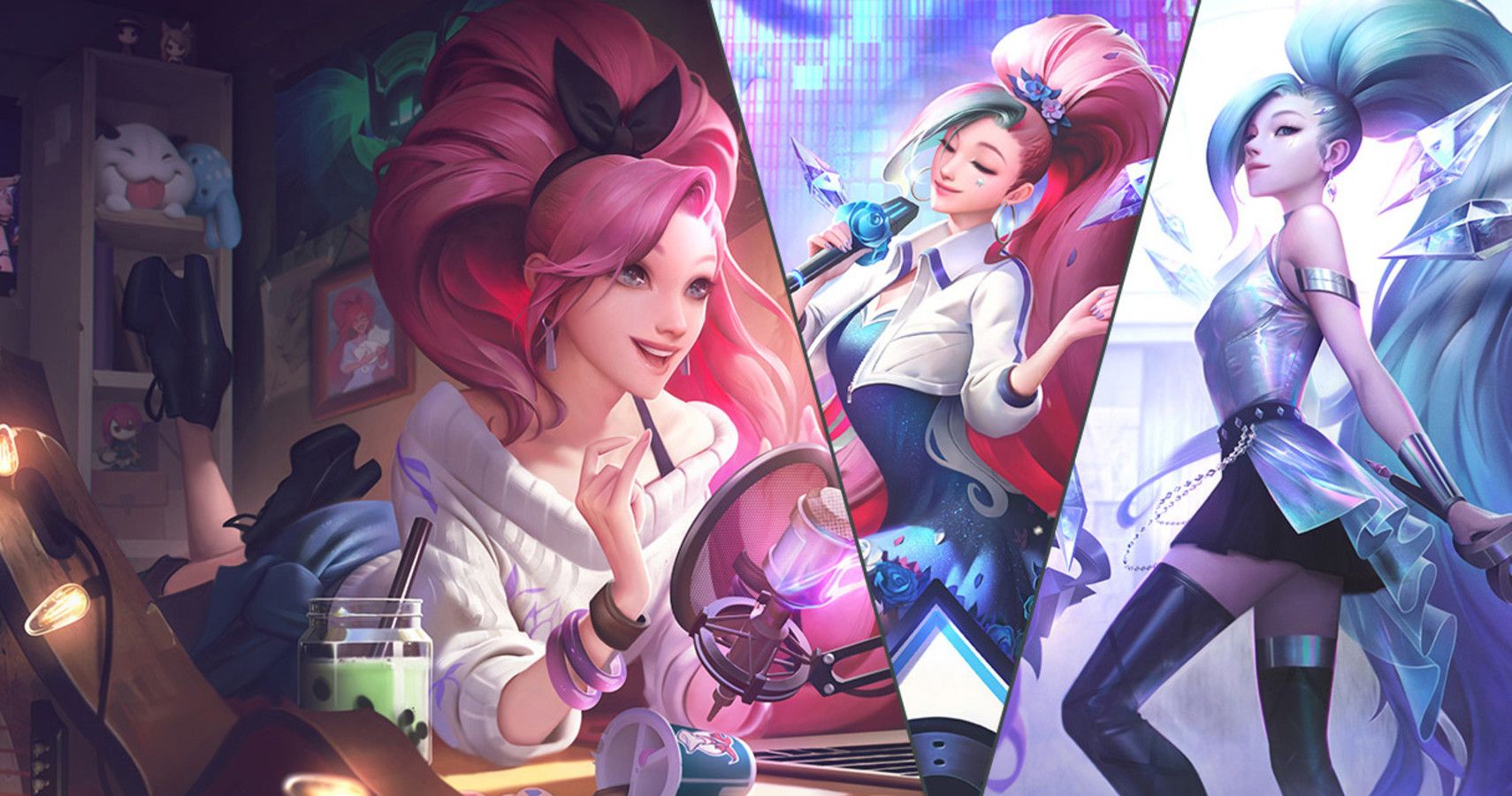 Guides
Nintendo Switch
PC
ps4
Genshin Impact
miHoYo
Jesse Lennox loves writing, games, and complaining about not having time to write and play games. He knows the names of more Japanese game devs than his own neighbors, and has a way better knowledge of the game industry at large than anything going on in "real" current events. You can catch him defending the plot of Kingdom Hearts and geeking out over awesome combo videos in character action games any day of the week.
Source: Read Full Article