Green Ronin Publishing Brings The Lost Citadel Roleplaying To Print
Green Ronin Publishing has announced The Lost Citadel Roleplaying sourcebook is now available in print, and you can purchase the 304-page hardcover tome on the Green Ronin Online Store for $54.95. The sourcebook is the result of the studio's successful The Lost Citadel — Post-Apocalyptic Fantasy Roleplaying Kickstarter campaign from June, 2017.
The Kickstarter campaign offered the sourcebook in hardcover format, but if you missed pledging to it, here's your chance to add it to your TTRPG collection. Accompanying the print sourcebook is the print format of The Lost Citadel GM Screen, priced at $14.95. Also, The Lost Citadel Roleplaying PDF is currently discounted to $23.96, and The Lost Citadel GM Screen is currently discounted to $5.56.
The Lost Citadel Roleplaying sourcebook is designed for the fifth edition of the world's most popular tabletop roleplaying game, and requires its three main sourcebooks (DMG, PHB, and MM) in order to play. However, if you prefer to play the excellent Fantasy AGE, you can purchase The Lost Citadel Fantasy AGE Conversion Codex (PDF) for a currently discounted $7.96, or purchase the Lost Citadel RPG and AGE Conversion [PDF Bundle] for a currently discounted $27.95.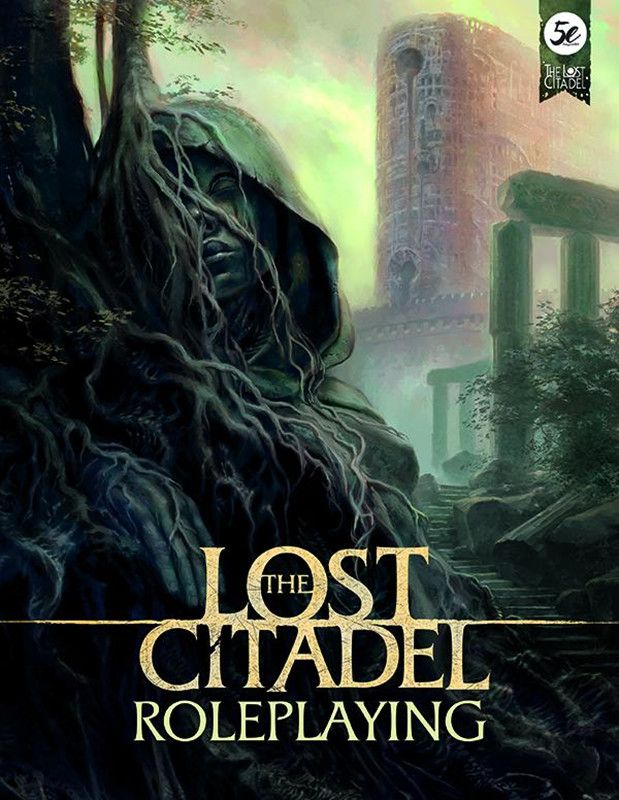 The story and setting of The Lost Citadel Roleplaying features a high-fantasy genre world where there were once many thriving "cities, kingdoms, and nations" housing a multitude of cultures that lasted for two ages, called Ascensions. Then it all crumbled, and civilization died. But the dead didn't stay dead, forcing what few survivors there were to run and seek refuge in the dwarven city of Redoubt, the last city remaining.
In a Green Ronin blog post from May of this year (What is Lost Citadel Roleplaying, Anyway?), Malcolm Sheppard goes into detail on the world of Zileska in which The Lost Citadel Roleplaying is set. Sheppard states Citadel changes the usual high-fantasy setting into one that's definitely much more urban, and centered on survival horror. But they also relate how, in a theme similar to The Walking Dead, the "theme of survival horror is that it isn't about the evil of the creatures coming after you, but that locked within survivors."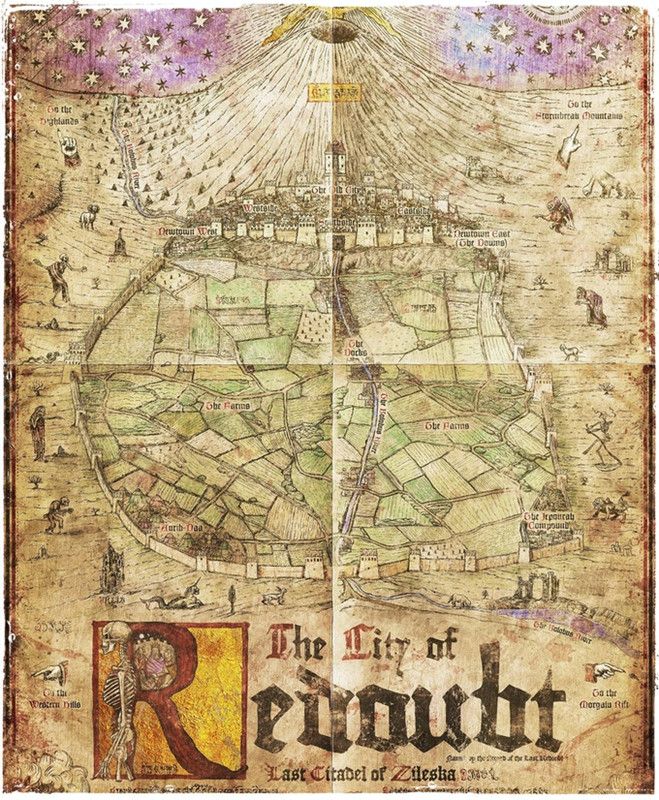 The city of Redoubt is cramped, and survivors are cramped together in close quarters and "and filled with political chaos, as communities from many cultures protect their traditions and advance their interests." This effectively turns a player's attention to focus on their fellow citizens, as tension mounts and it becomes more difficult to know who to trust.
If this setting and sourcebook sound interesting, you can learn more from the Tales of the Lost Citadel Fiction Anthology (print and PDF).
Source: Read Full Article