Help Fight The Voth Advance In Latest Star Trek Online Event
Starfleet and Klingon Defense Force captains sound the general alert to rally all available ships to help meet and defeat The Voth Advance, the latest special event for PC players of Star Trek Online. Until March 18,  you can participate in various Task Force Operations against the Voth once again for the opportunity to win Molor's Flaming Sword for your captains across your entire STO account.
The featured Voth Advance event kicks off STO's 2021 Event Campaign, which is scheduled to include five Featured Events "spanning the majority of the upcoming year of PC releases", according to the official announcement. This year's Event Campaign also marks an extension to the overall Event Campaign system, increasing the time it's available to play and triggering an increase in the requirements needed to earn the Campaign Grand Prize from 2,800 Progress to 3.500 Progress.
In [SPOILER ALERT] Season 8: The Sphere, you were shown the Solanae Dyson Sphere built in the Delta Quadrant and were introduced to the Voth when you had to help fight off their attempt at stealing the Dyson Sphere. Well, they didn't take highly at having been driven away and have returned with their City Ship, seeking revenge on the Alliance. You'll face off against them again here in multiple Task Force Operations (TFOs), including Storm the Spire, where you will help defend the Dyson Sphere, and The Breach, where you will engage in a daring assault "into a gargantuan ship".
Participating in these TFOs will earn you Daily Progress points towards the new grand prize pool of awards. This year, you get to choose your grand prize from a selection that includes three options containing any Infinity Promo or Infinity Lock Box T6 ship, 1,500 Lobi Crystals, or two 100% off Coupons for Tier 6 Ships in the Zen Store. Additionally, when you accrue 14 days' worth of Daily Progress, you become eligible to claim 25,000 Dilithium Ore, or 3x Featured TFO Reward Boxes (containing 1x Specialization Point or an Enhanced Universal Tech Upgrade). You can also claim the famed Molor's Flaming Sword, a badass melee weapon with both a fire damage element and a distance chain-pull attack, allowing you to attack an opponent at a distance and pull them to you.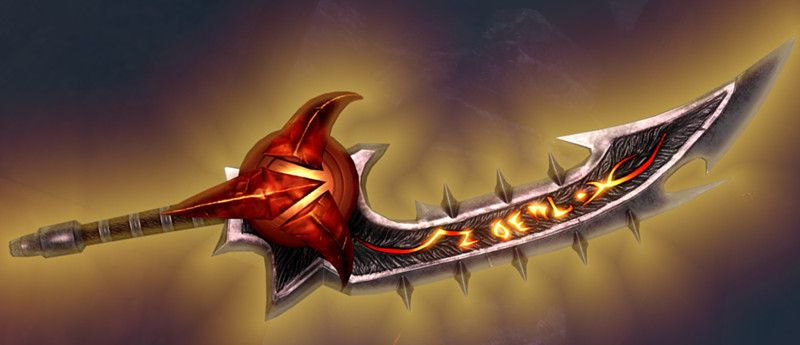 The announcement has the full details, including info on earning Bonus Progress points and rewards. The PC version of The Voth Advance ends March 18, 2021, and Xbox One and PlayStation 4 captains will see the 2021 Event Campaign and The Voth Advance premiere later this year. The free-to-play Star Trek Online for PC is available through Arc Games, Steam, and the Epic Store.
Source: Read Full Article