Here's A First Look At The Official PS5 Advert
Sony is throwing some real cash at getting the word out for their upcoming PlayStation 5 console. Although the company still hasn't given us a release date or a price, they've been diligent in keeping the PS5 at the forefront of our attention for the past month.
In August we got our first look at Sony's advertising strategy with an ad that's named after the new console's slogan, "Play Has No Limits." That ad featured aesthetics that remind us of past PlayStation 4 hits without specifically naming them, such as Tomb Raider and God of War.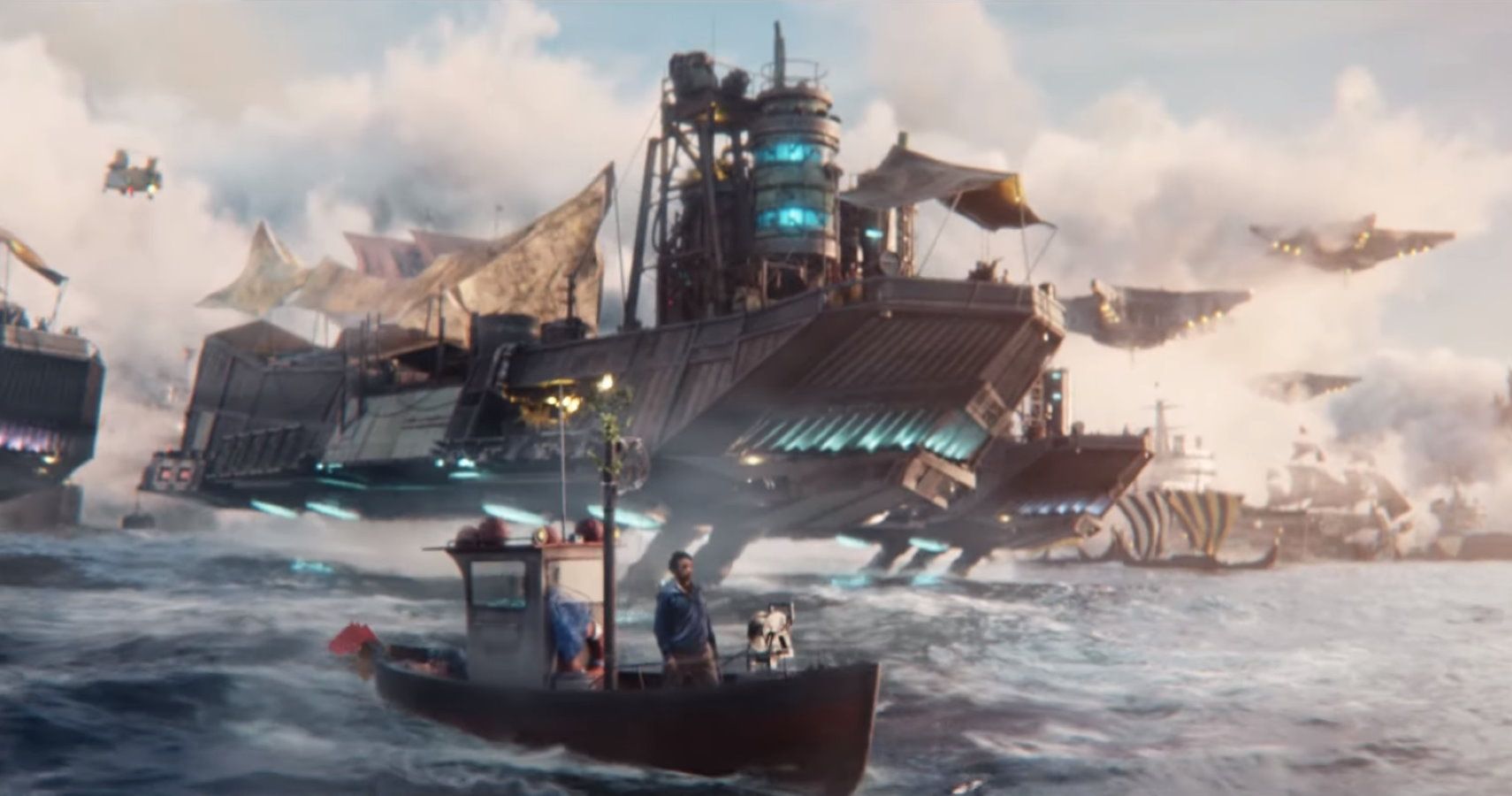 Sony's latest ad does much the same but takes an even more abstract approach. Rather than showcase the PlayStation 5's features, "The Edge" just tells us a story about a lonely fisherman who's suddenly transported to a fantastical world filled with airships, cruise liners, World War 2 fighter planes, and Viking longships–that last one being an obvious reference to Assassin's Creed Valhalla.
Set to the opening hook of The Who's "Teenage Wasteland," this nameless fisherman suddenly comes across a blue portal while out in the middle of the ocean. A massive galleon comes barreling through, followed by seacraft and aircraft of all sorts and from all time periods. Everyone seems very surprised to see each other before suddenly becoming way too excited about sailing over the edge of the world.
"It's really just talking about who we are as a brand and exciting and thrilling our fans," said Sony global head of marketing Eric Lempel in an interview with Variety. "We want to excite and thrill you. We want to show them a path to the mysterious unknown… what you're seeing is them coming to the edge and then going beyond. And really, that's what we're trying to signal here. It's not about the features. It's a brand spot."
Features are something that we don't really need to know about in advertising anyway. The PS5's features have long been detailed in leaks and official releases, so all we're waiting on now is price and date. We'll hopefully get both when Sony holds another PS5 press conference on Wednesday.
Source: Read Full Article