Hideo Kojima Says Blue Box Studios Should "Hurry Up" And Release Abandoned
Hideo Kojima has finally responded to the rumours regarding his involvement with Blue Box Studios' Abandoned, confirming them as false and telling the team that it should "hurry up" and release it.
Last year, a little indie project called Abandoned went viral after rumours and fan theories suggested that it could be Hideo Kojima doing a repeat of his infamous Metal Gear Solid 5 reveal, where he pretended to be someone else entirely to make the game's reveal a surprise.
The fan theories suggested that Abandoned was actually a Silent Hill game and that Blue Box Studios' Hasan Kahraman was actually Hideo Kojima, evidenced by the fact that they both have the same intials and because Kojima had pulled a similar stunt before. Despite Kahraman appearing on camera, the theories never really died down.
Now, Hideo Kojima has finally responded to those rumours on the latest episode of his podcast, Brain Structure. Geoff Keighley appeared on the show to talk to Kojima about rumours and fake news, asking him about the rumoured Google Stadia-exclusive sequel to Death Stranding, among other stories.
The highlight of the show is when Keighley asks Kojima about the whole situation with Abandoned, which we'd never got to hear Kojima's opinion on, despite it eventually being made clear that he wasn't involved. Keighley said that even he wondered if Kojima was involved in the game secretely and was trying to repeat the Metal Gear Solid 5 incident.
When asked about Abandoned, Kojima said, "Well this one I really didn't understand at first. Users just kept sending me pictures of this Hasan. They still send me collages and deep-fake images, like 20 a day. It's really quite a nuisance. This has been going on for nearly two years now."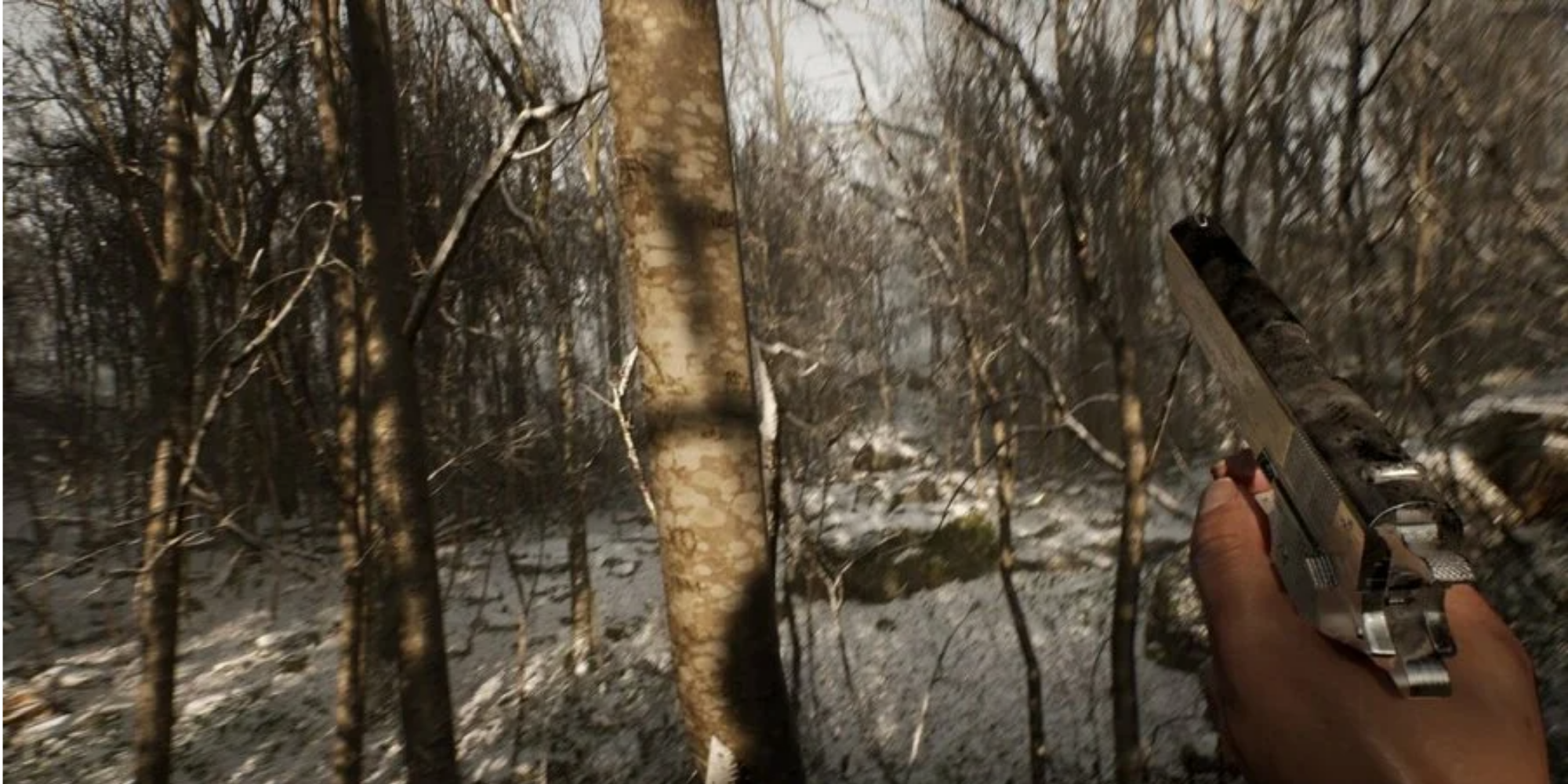 He continued, referencing the Metal Gear Solid 5 reveal, "Geoff, you remember when we did that Moby Dick thing? You were in on the whole thing and that was pretty fun. But people should know that I wouldn't do the same thing twice. I've never spoken with Hasan. The game is yet to be released, right? I don't think there's much he can do or say at this point, but if he releases the game then people might understand. So, maybe he should just hurry up and release it. It'll die down after that. I'm not involved in any way."
Kojima also had some choice advice for Kahraman on how to spin the situation in a positive way, suggesting that he should use the "buzz" and take advantage of it. Kojima suggested that Kahraman should "boost morale" and create something good to turn the fake news around on itself, hoping that people won't mind that it's not Silent Hills as long as what Abandoned ends up being is good.
Although Kojima's positivity on the subject is nice to see considering how much harrasment he's clearly faced from it all, it seems unlikely that we'll be seeing much on Abandoned anytime soon. Not only has the Twitter account gone completely silent recently, but insiders have most recently claimed that the game doesn't even exist.
Source: Read Full Article