How Has There Never Been A Gilmore Girls Social Sim?
Gilmore Girls is an enduringly popular show. It debuted in 2000, launching the careers of Melissa McCarthy, Lauren Graham, Jared Padalecki, Alexis Bledel, Milo Ventimiglia, and more, before it ended in 2007. Now, if you know much about the PS2/GameCube era, you know that 2000-2007 were primo years for licensed games. In the time since, tie-in games have gone in two very different directions, expanding in prestige and scope to become tentpole releases like Marvel's Spider-Man, Avatar: Frontiers of Pandora, and Suicide Squad: Kill the Justice League, or shrinking down to comfortably in your pocket, a la Reigns: Game of Thrones, Pocket Mortys, and Always Sunny: Gang Goes Mobile.
But, the aughts were a halcyon time for the double-A game, and a surprising amount of those games were based on network TV shows. Lost, Desperate Housewives, Grey's Anatomy, Survivor, 24, and Buffy the Vampire Slayer all got video game adaptations. Despite that, Amy Sherman-Palladino's screwball sitcom never made the jump.
That's a shame because there's a pretty huge overlap between the things that are appealing about Gilmore Girls and the things that are appealing about social simulation video games, like Animal Crossing and Stardew Valley. When people talk about those games, the word "cozy" comes up a lot. Conflict in these games is typically low stakes — the worst thing that can happen to you in Stardew is that you faint while trying to brave the mines and wake up in your bed the next morning — the characters are cute, and the activities are, largely, relaxing.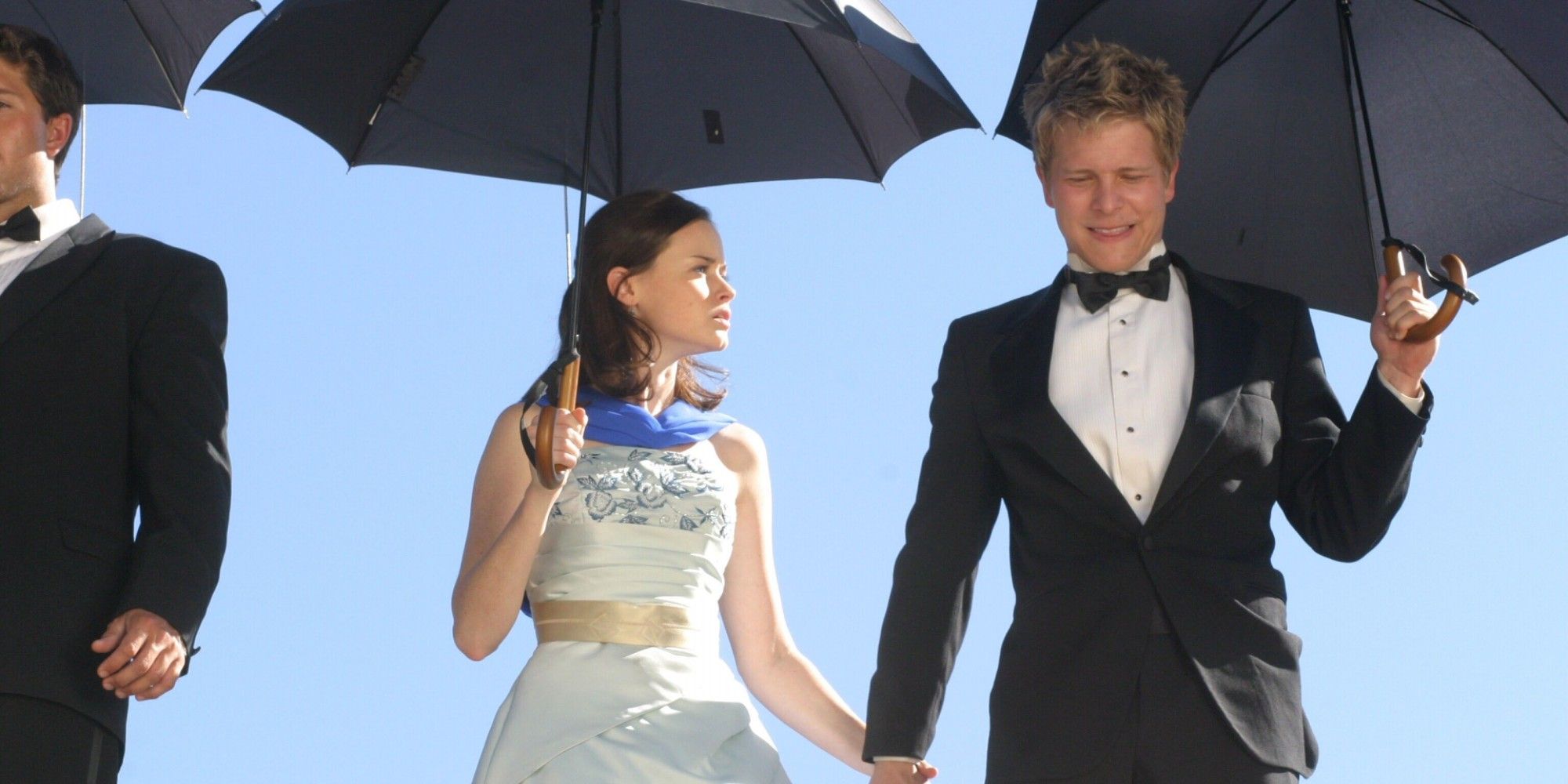 Coziness is also a huge part of the appeal of Gilmore Girls. I started to get into the show in the first autumn of the pandemic and I sought it out because I had seen a few episodes and knew that Star's Hollow had a comforting fall feeling. It seemed like the perfect thing to watch while carving pumpkins.
At that point, I was looking for anything that made the world feel closer to normal, and steering into the seasonal skid was a part of that. Aside from the autumnal vibe, the series generally goes down smooth. The plotlines are typically fairly low stakes, major characters don't die or, usually, have anything too bad happen to them. The show was shot before digital cinematography was widely in use so it has a soft, warm, filmic look (especially when compared with the 2016 Netflix reboot, Gilmore Girls: A Year in the Life). And, it's set in a small town where everybody knows everybody and generally likes everybody.
Plus, I don't know if I've ever seen a show where the characters feel more like the characters you meet in a game like Stardew Valley, Harvest Moon, or Animal Crossing than the ones in Gilmore Girls. They're friendly, neighborly, and because there are a lot to keep track of, they tend to have salient traits or jobs. Kirk is always trying new gigs. Taylor runs town meetings. Ms. Patty has the dance studio. Luke is always at the diner. It's the same thing Stardew and Animal Crossing do, using broad characterization to make their casts easy to distinguish.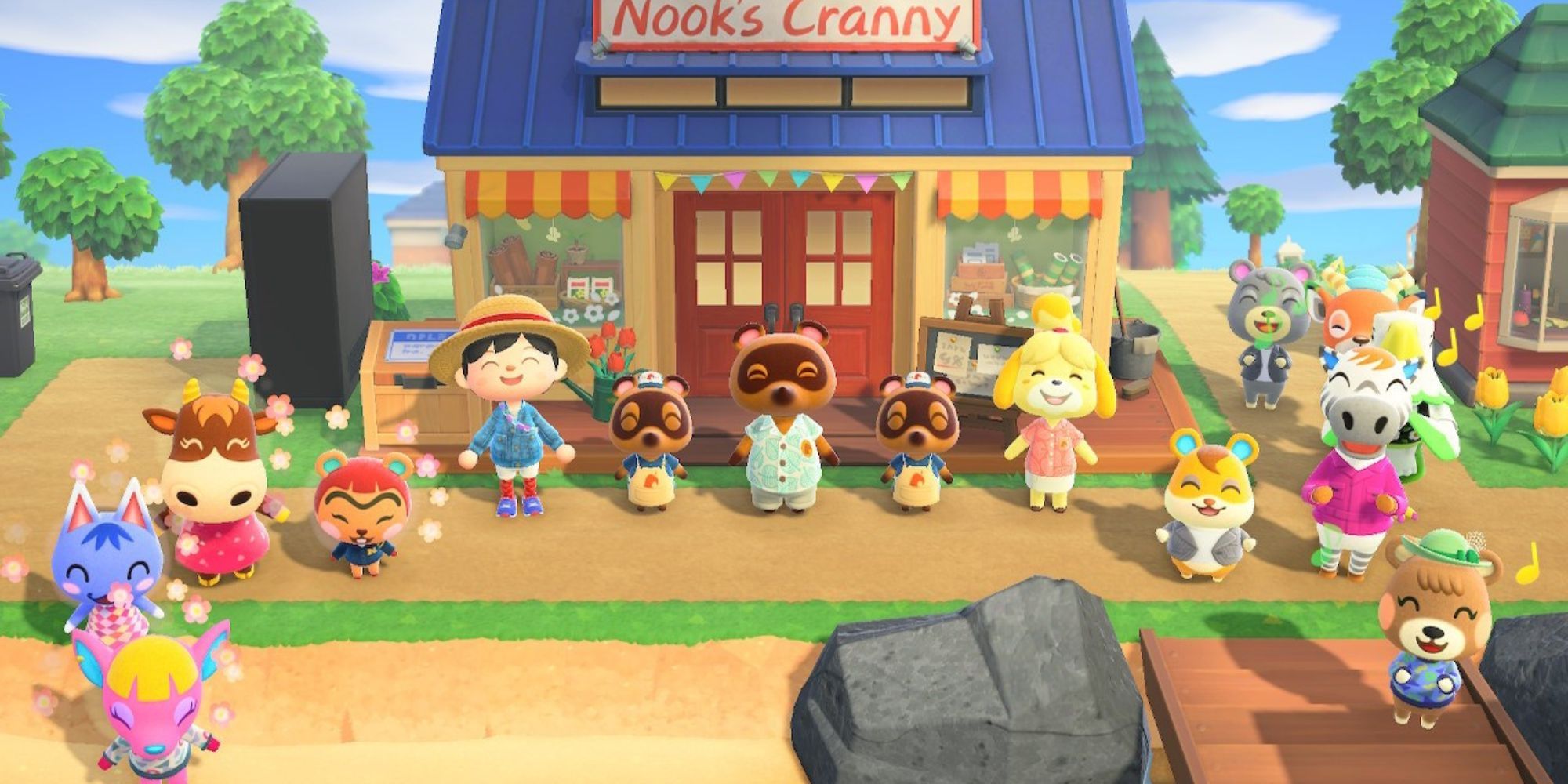 As much as there is tension in the show, it's will-they-won't-they tension. Lorelai and Luke take forever to get together and, even when they do, Christopher is still lurking around. Rory has three major love interests over the course of the show, Jess, Dean, and Logan. Those romantic conflicts are a perfect match for the conflict that drives a game like Stardew Valley. Namely, who are you going to marry? Regardless of if you played the game as Lorelai, Rory, or a create-a-character, there would be plenty of romance options.
All of this makes it ripe for a video game adaptation. Come on, make it happen.
Source: Read Full Article