How To Get Started With Red Dead Online In 2021
Since Red Dead Online released as a stand-alone game late last year, players have been flocking to it, even going so far as to abandon their console accounts in favour of starting over on PC. The discounted price recently ended, so the influx of new players will probably slow down. However, for the new players, the game may seem a little daunting.
Like all live games, there's a lot of content on offer so it can be hard to know where to start. We already have some pro tips, but for those just starting out, this is the guide for you. If you have the extra cash to spend real money on in-game gold then that's great, if not, this guide will cover some of the best ways to earn gold in-game.
How To Start A Posse And Play With Friends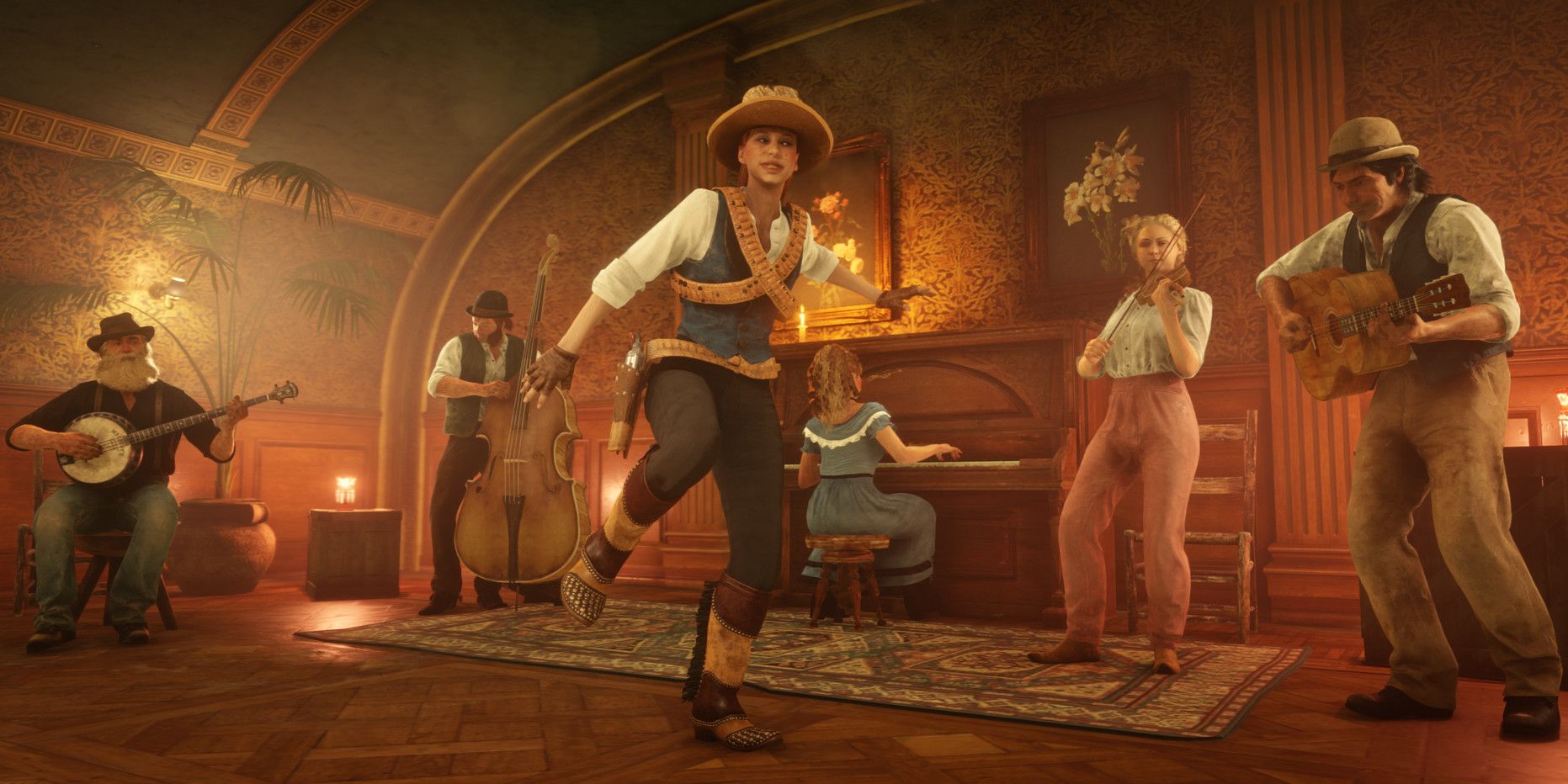 Before diving into the nitty-gritty of what to do when you start, here's how to start a posse so that you can play with your friends in-game. There are two kinds, temporary and permanent. The former is free but has to be set up every time you want to start one, the latter costs $200 in-game but allows you to name and lead your gang. Starting with the temporary one is fine. Invite your friends and saddle up. These can only be made after you've finished the character creation and tutorial, so do those first.
Character Creation
When assigning your stats, keep in mind that Stamina and Health are relatively easy to level up in-game, while Deadeye is by far the hardest to naturally progress. Put both bonus stats into Deadeye to give yourself a headstart.
Do The Story Missions – Start With Low Honour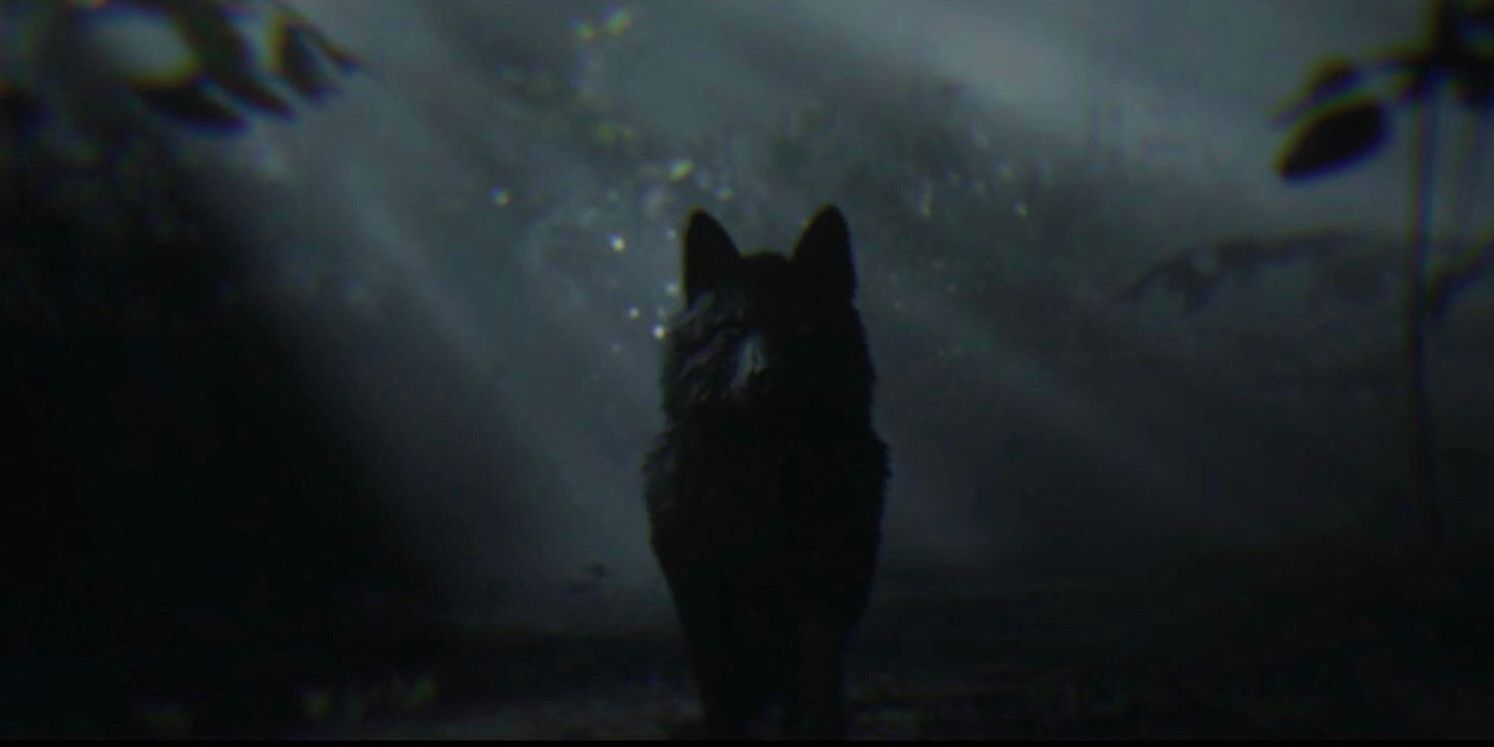 Once you've created your character and finished the tutorial, the game gives you some guns and a horse and sends you on your merry way. The world of Red Dead Online is huge. You'll be a low level, poor, and not amazingly equipped. Fortunately, we already have a comprehensive guide on the best ways to make money in the game. The story is not only really fun, but it also offers a lot of experience and some very nice starter money, so it's advisable to play through it at least once.
The first three missions all come with a moral choice that affects your honour. Pick the dishonourable choices. The story has two branches, one for dishonourable outlaws and one for honourable cowboys. Getting honour is far easier and cheaper than losing it, so start low and work your way up.
The story missions are marked on your map by a yellow symbol. They can take up to 30 minutes to appear after you've completed a mission, so be patient. If they still aren't popping, it's time to change your honour. You may be too honourable to start the next dishonourable mission, or too dishonourable to start the honourable strand.
How To Change Your Honour Level
There's already a guide on the best ways to change your honour, but as a quick tip; horse care and skinning animals you kill will get your honour up, killing people will make it go down.
Do The Stranger Missions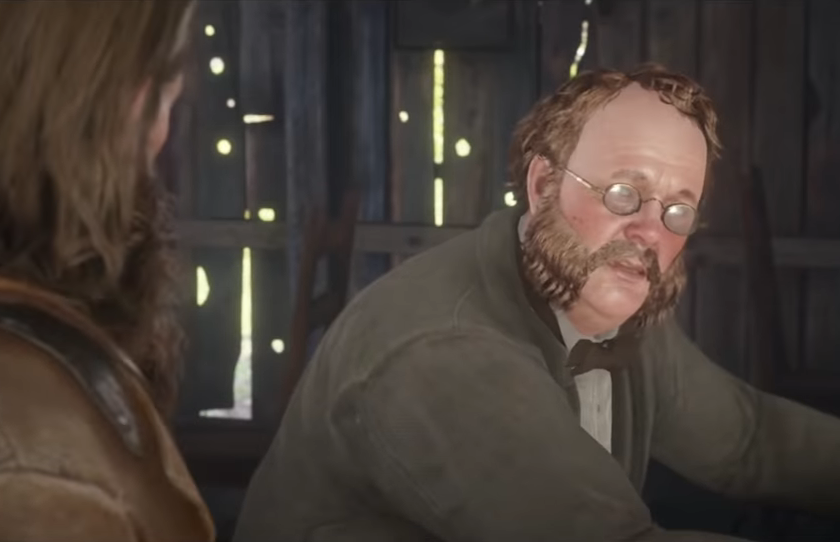 The stranger missions aren't just boring radiant quests. Many of them feature characters from both Red Dead Redemption and Red Dead Redemption 2. They're a good way to explore the world and engage with all the great writing the game has to offer. Perhaps most importantly, they also pay in both cash and gold. Pretty much everything will earn you a fistful of dollars, but gold is harder to come by, and as the game's premium currency that you need to unlock Roles, you'll want as much of it as you can get your hands on.
Regularly Use Treasure Maps
Every five levels you rank up, Rockstar rewards you with a treasure map. If you play through the story and stranger missions as advised you should have a nice little collection of these once you finish. Open up your satchel and look in the documents section for the maps. Each one you complete will give you around $100 and about one and a half gold bars. Those vary from map to map, but are about the average of what you'll get. This is a great way to add to the cash and gold you've earned during story and stranger missions and should help you buy all the stuff you'll need.
Get A Good Horse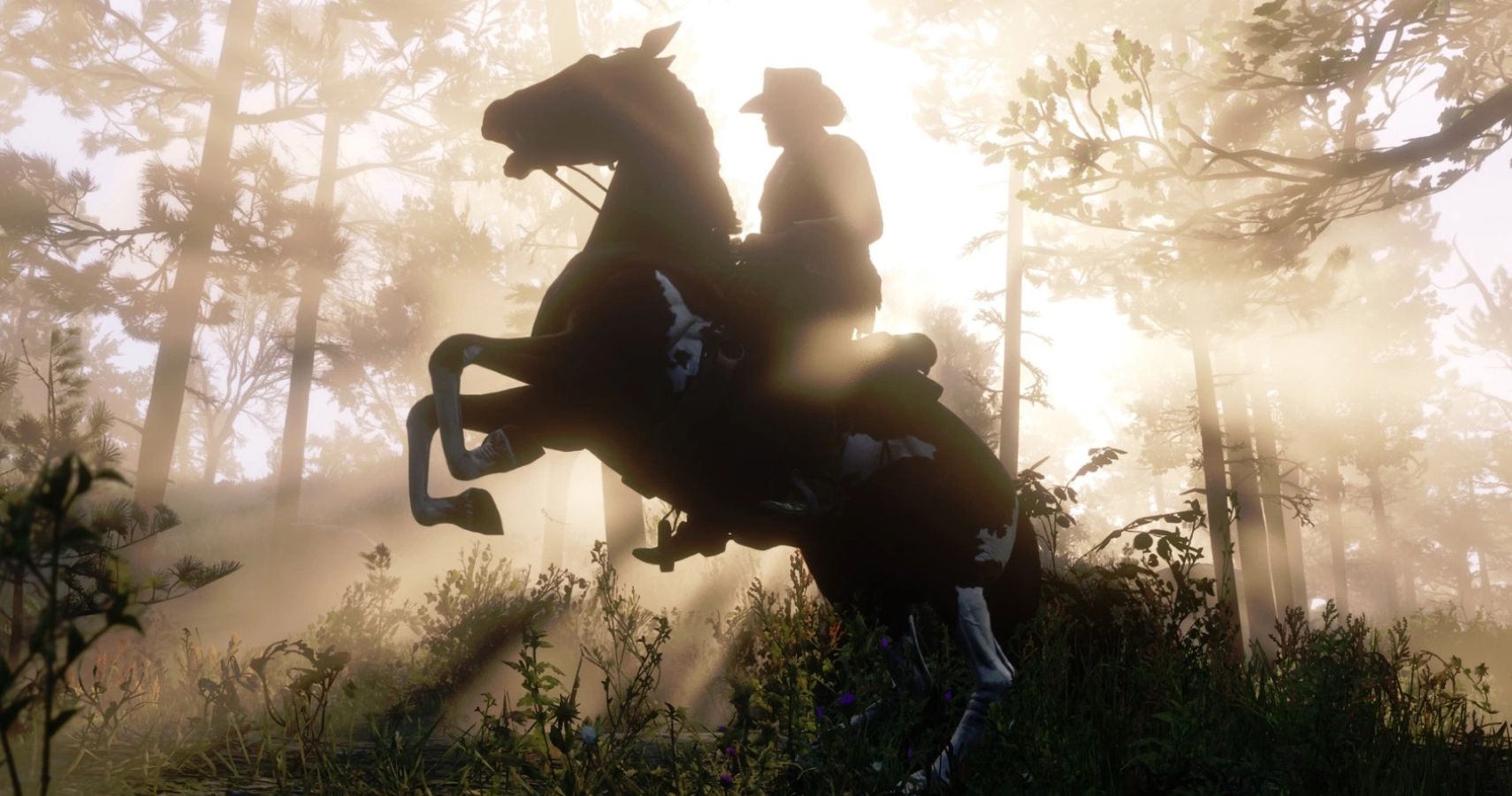 The first thing you'll want to be saving up for is a decent horse. Sure, you may love the first one you got, but it's going to get outclassed real fast. Horses are your primary method of transportation across the vast frontier, so you'll be spending a lot of time with them. The game becomes a lot less tedious when you don't have to keep stopping so your trusty steed can catch its breath. Just make sure you use the online menu to set your preferred horse for every event, so you don't end up taking your starter horse on later missions.
How To Get Max Bonding Fast
Increasing your bond with your horse gives it more health and stamina, and unlocks some neat riding tricks. Feeding your horse is a surefire way to increase your bonding with it, so buy some hay from the stables, as this is the cheapest and best food source for it. You should also buy a brush while you're at it, as brushing also helps. Finally, calming it (pressing the left stick on consoles and G on PC) while riding will give it a little stamina boost and increase your bonding level.
Get Good Guns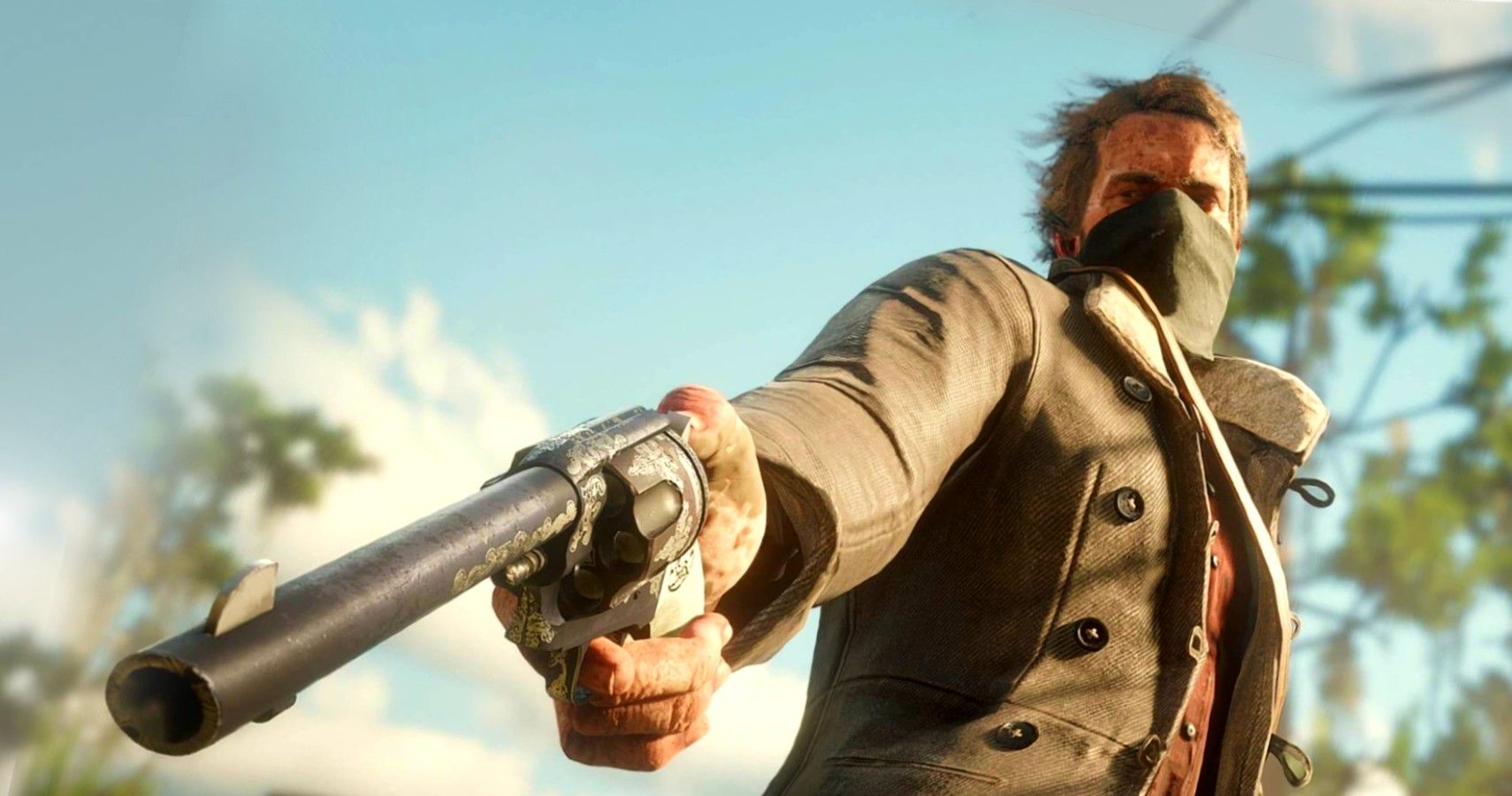 Once you've got a good horse, use any leftover money to upgrade your arsenal. Shotguns are great for PvP, and the Bolt Action Rifle is great for hunting and one shot kill headshots. A bow is also great if you want a slightly stealthy option or you want to hunt smaller critters. The varmint rifle is essential for getting perfect bird carcasses, but that's about all it's good for. You won't be able to dual wield until rank 25, so don't worry about that for now.
Get The Bounty Hunter Role First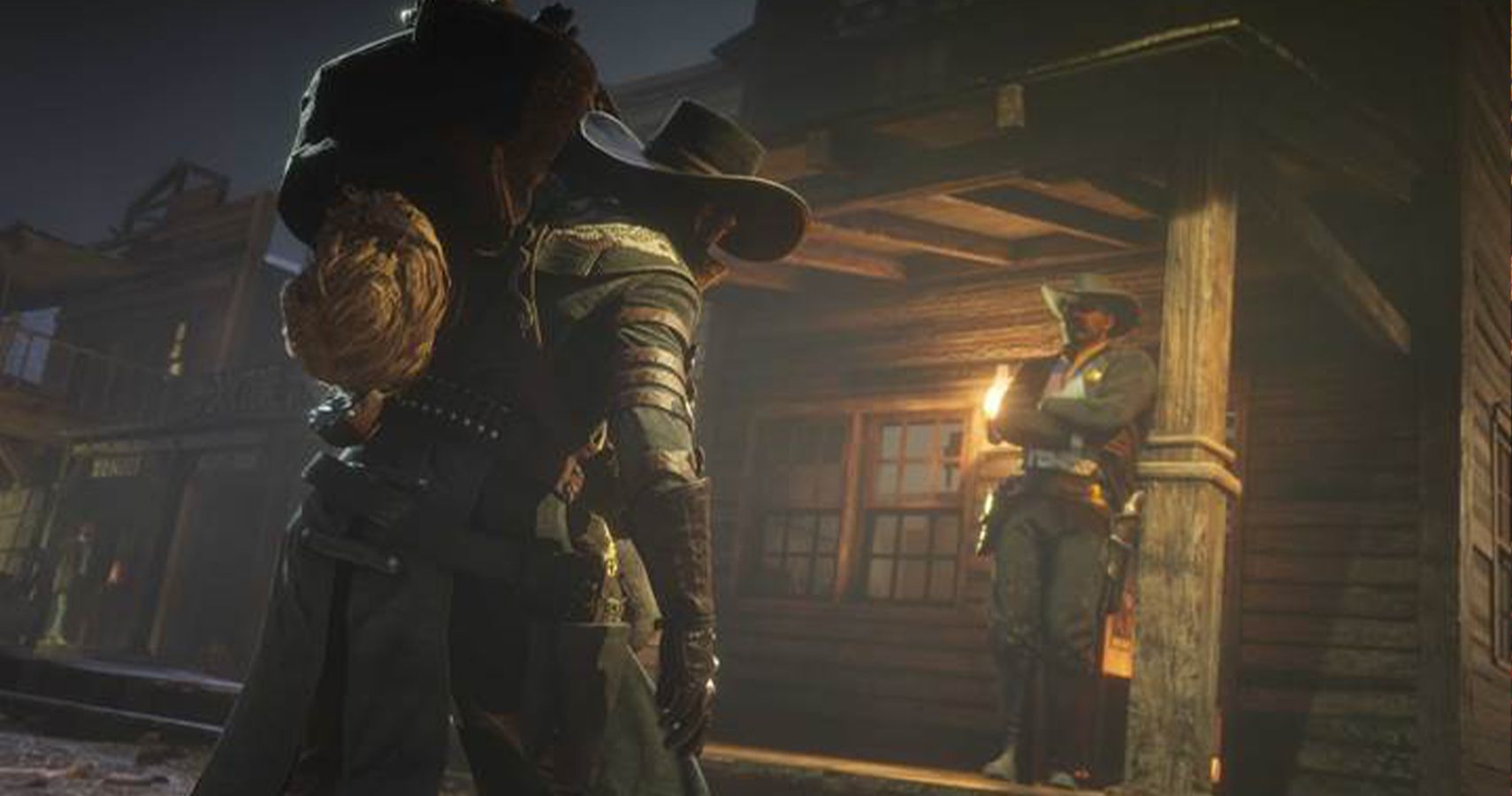 Once you've kitted yourself out with a superb stallion and some heavy artillery, you should look at all the Roles that the game has to offer. Often, there are discounts on Roles, which is handy as they all cost quite a lot of gold. We've already broken down each Role, but it's worth saying that the Bounty Hunter Role is probably the best to start off with. It only costs 15 gold and guarantees both gold and cash, so it's super easy to grind more gold for the other Roles.
For a breakdown of all the Roles, check out these guides:
Bounty Hunter
Naturalist
Trader
Moonshiner
Collector
Do Daily Challenges
One last piece of advice would be to do the daily challenges. These not only award you with gold and experience, but if you build up weekly streaks you get even more gold. They're also a great way to make you try new parts of the game, go to areas you haven't before, fish in new spots. They can feel laborious, so don't force them if you aren't having fun, but do check them out to see if there's something there you haven't tried before or a way to earn some quick gold.
Next: Everything You Need To Know About Red Dead Online In 2021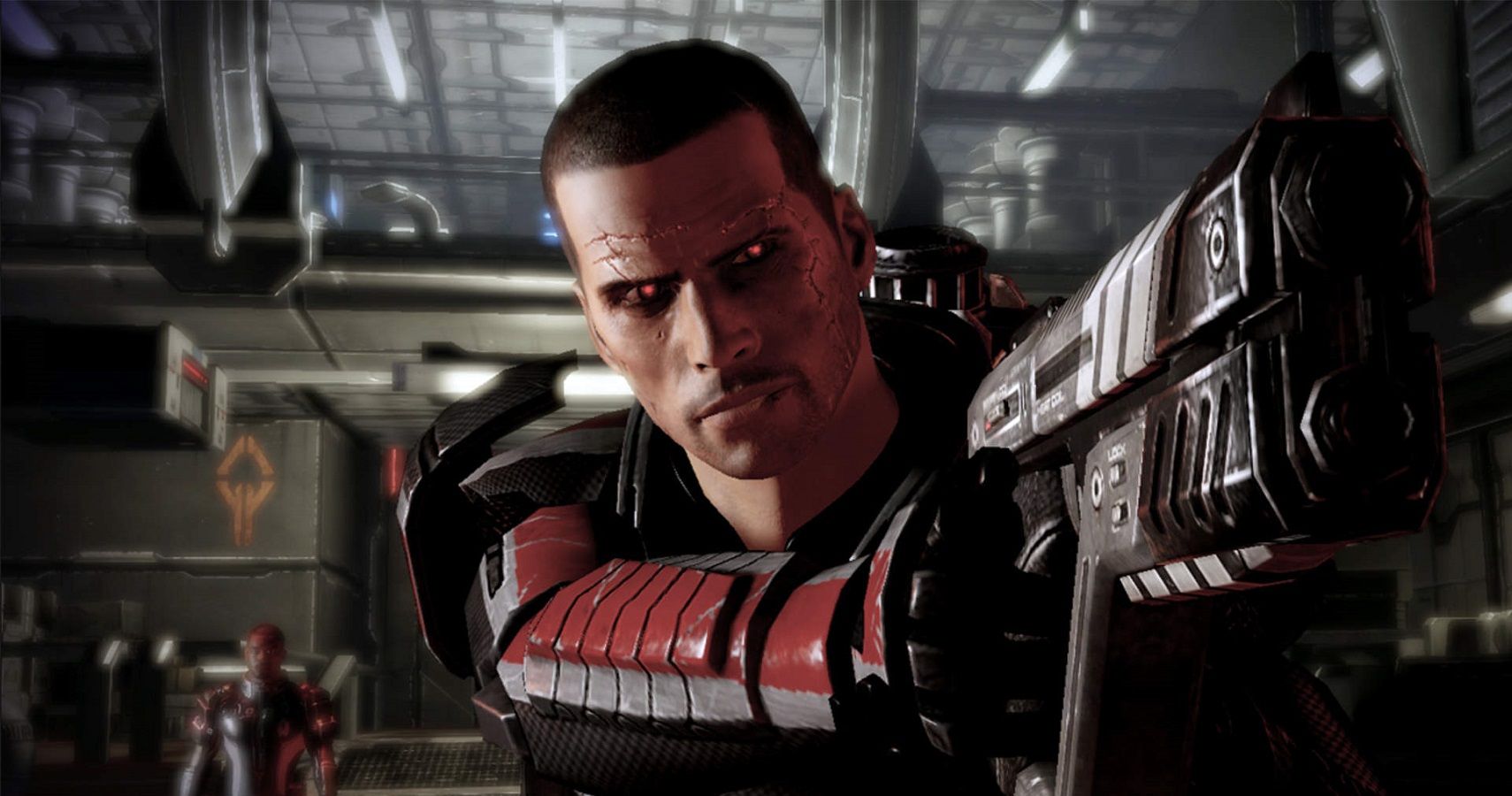 Issy is an avid film lover, writer, and game-player based in Leamington Spa, England. He combines his love of film and games in his writing, trying to find as many connections between the two mediums as possible. When he's not writing, playing, or watching, Issy loves to DJ and look after his growing collection of houseplants, as they make him feel more adult.
Source: Read Full Article