Interview: Josef Fares On It Takes Two's BAFTA Win
Josef Fares is a man who knows how to make an impression at an award show. As well as It Takes Two sweeping several of the big gongs across this award season, it was one of the most nominated titles at the BAFTAs, eventually winning Original Property and Multiplayer. His charismatic, off-script style and his famous opinions on the Oscars have made him a huge crowd favourite at events like this, and TheGamer spoke to Fares before the show and after It Takes Two's Original Property win to get his thoughts on all things from Street Fighter to Will Smith.
It Takes Two has been a smash hit of the award season, despite its lack of connection to a long-running series, blockbuster budget, and its reliance on a potentially divisive co-op mechanic. The success has taken Fares by surprise too, although he always had faith in the game itself. "I wasn't surprised that what we're doing was something very special," he tells me before the show. "But both for me and the team it has been over our expectations. The support from the critics, the players, the reactions, the sales, everything's over our expectations, but we knew we had a great game."
"We always make a game that we want to play," he says. "We never like to look at what the market needs, the industry needs, or what people want to play or people that don't play. We just do it from love and passion. I think those words are used a lot in the gaming industry, but we really do it that way. I think that's what people are feeling. When I presented A Way Out a lot of people didn't believe in it, I'm like, 'okay, that doesn't matter'. I've never really cared. Go with the flow, trust your gut feelings."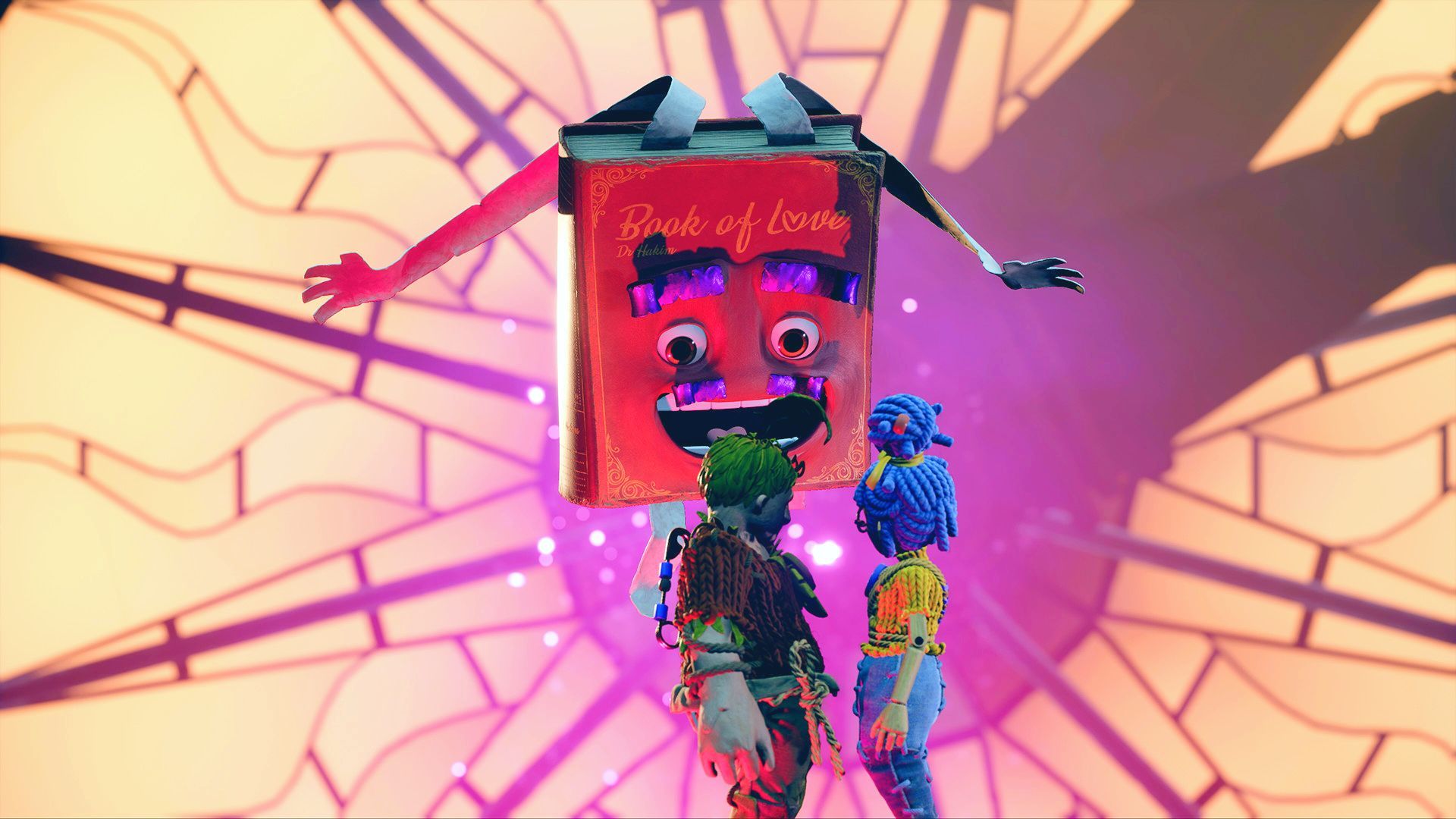 One of the most special things in It Takes Two is the fact it's so many games in one, and Fares explained why the team chose to introduce such great ideas then quickly get rid of them. "The hardest thing is the duration of the mechanic because you can create good prototype mechanics quite fast," he says. "You can do it in a week or two, but to polish them where they feel really nice, it takes a little while but polish it if you can do that. I think it comes into my movie background, because in the movie, there's always something happening. You're not repeating everything. I remember with the Street Fighter section, it took us like six months to put together to play for two minutes. And the thing like why aren't we reusing it? But imagine having a great scene in the movie. You don't have to see it again, you just have it one time."
The surprises Fares talked about earlier continued during the show with It Takes Two's first win. "This was a bit of a surprise you guys," Fares says as he clutches the Original Property BAFTA. "We didn't expect this, there were a few we hoped for, but this one wasn't one of them. I was thinking maybe Multiplayer, but who knows we might win it all!" Fares jokes, although he was correct that a Multiplayer win was on the cards for It Takes Two. Echoing what he told me before the ceremony, Fares doubled down on praise for publisher EA's backing of the team's ideas.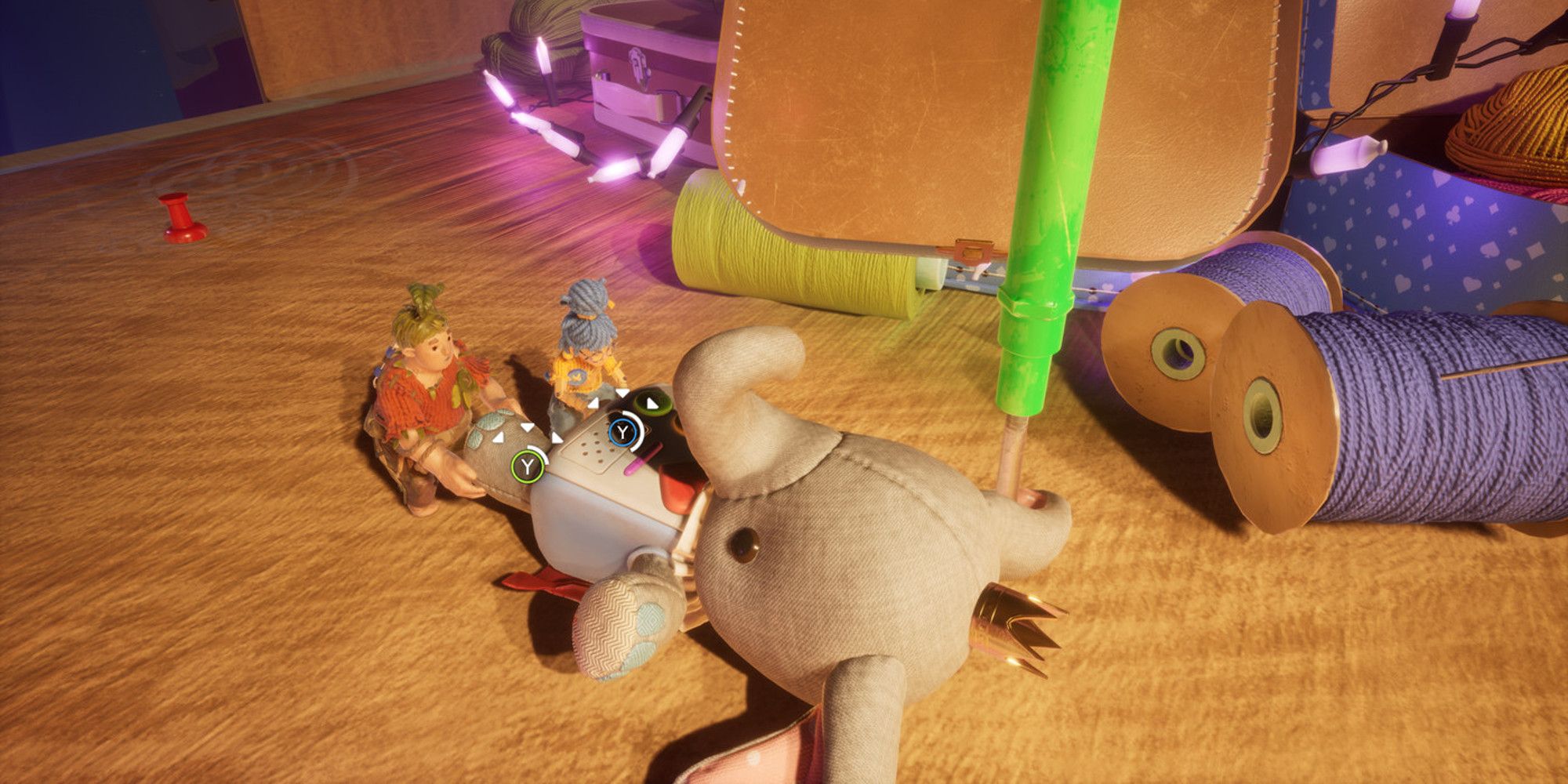 "You need a publisher who trusts the developer and lets them go, because this was a hard one to get out there for sure. Because like in the early trailers, people didn't really get what it was because it was a combination of a lot of stuff, so that's why it's extra fun to have this."
Given Fares' connection to the Oscars, I had to ask if we'd be seeing him leaving his seat to slap a presenter on the night. He refused to promise not to, although unlike It Takes Two's Multiplayer win, thankfully a slap never came to pass. "Do I really want to comment?" Fares laughs. "I don't know, because I never plan when I go up on stage. I'm actually as surprised as everybody else at what's gonna happen, but I don't know. I think we're going to be happy to receive awards and have fun tonight."
Source: Read Full Article