It's Tricky: Game's Producer Explains Why SSX Remaster Is Out Of His Hands
The producer of SSX Tricky has contemplated what it would take to get the classic snowboarding game remastered, but also revealed the decision is not his to make.
Remasters and remakes are the order of the day in the video game world. The remastered Crash Bandicoot trilogy was so successful that Activision quickly followed up with a remastered Crash Team Racing. The original Spyro trilogy has been dragged into the present day, and a completely remade version of Final Fantasy VII will be released later this year.
Every time an old title is revealed to be getting a remaster, gamers eagerly start to wonder what will be next. The possibilities are almost endless, and everyone will have their own personal list of games they would like to see re-released. The latest title to enter the rumor mill is one that gained a lot of unexpected traction at the turn of the century, SSX Tricky.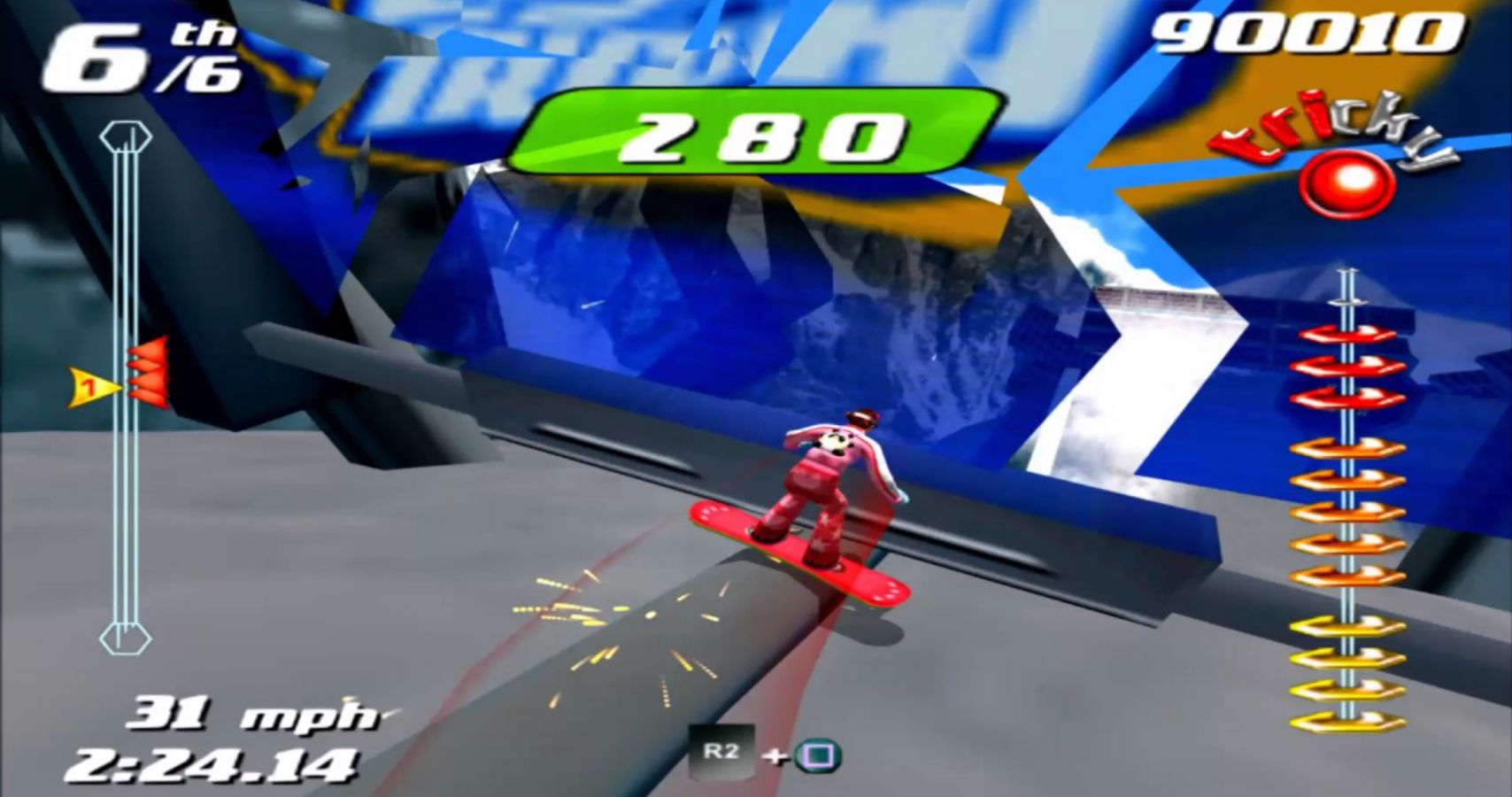 No offense to aficionados of the sport, but we would have never thought a snowboarding game of any ilk would have been as popular as SSX Tricky was. Thanks to its creators not taking themselves too seriously, it made the game much more accessible than most other sports games. So many who played SSX Tricky 20 years ago would love to play an up-to-date version of it, and the producer of the original has given those people hope.
"Yeah, I think it could work. Xbox did a good job at re-releasing SSX 3 for Xbox One and it's beautiful actually," producer of SSX Tricky Steven Rechtschaffner told LadBible. However, he quickly added that the decision is not his to make. "It's in the hands of SSX because they own the intellectual property," he explained, admitting that he has thought about what a remaster might mean for the series.
Who owns the IP for certain games has probably stopped more remasters and remakes than we will ever know. As well as SSX Tricky, we would love to see some of The Simpsons games from the early 2000s re-released, but have no idea who would have to pull the trigger on that decision. Rechtschaffner also touches on games from that era not being designed for today's gaming landscape. They were never designed for online competition, so would need to be updated in more ways than just improving the graphics.
Source: Read Full Article