Latest Fallout 76 Update Added Both Steel Dawn And Fractured Steel Expansions, Steel Reign Still To Come in 2021
The Steel Dawn Update has just officially rolled out in Fallout 76 following its Monday trailer drop. This new content includes two parts of the Brotherhood of Steel questline, the aforementioned Dawn as well as Fractured, with the final addition, Reign, set to release in 2021.
However, that's not all, as players are getting a brand new Home Expansion quest which unlocks a free C.A.M.P. Shelter. This is topped with an event that allows for players to get twice the S.C.O.R.E. for daily/weekly challenges which runs out on December 8.
The official community calendar released by Bethesda goes into more detail on what to expect from the all-new Steel Dawn expansion, with promises of questlines, new NPCs, gear, and shelters. There are also anniversaries, challenges, XP weekends, and events on the line-up.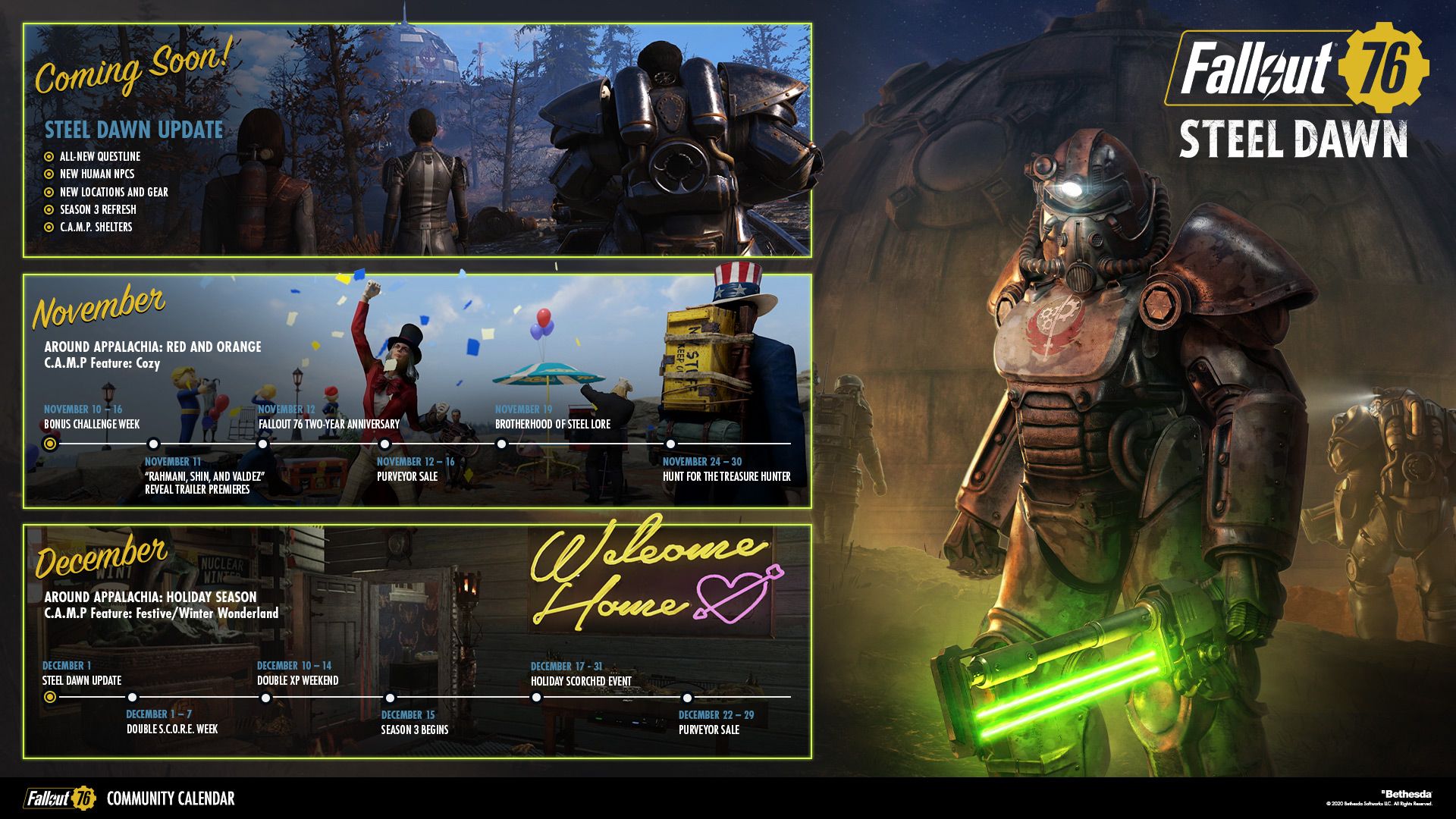 With the Brotherhood appearing in 76, it's finally starting to shape up and feel more like the Fallout we all know and love. What's more, is that the new expansion even features a new Vault which can be turned into a home – it might not be the coziest of places, especially considering that these 'safe refuges' tend to have horrific backstories, but it's a nice place to lay your head at night at least.
The Steel Dawn update is completely free and out on all platforms for Fallout 76 with a new season set to begin on December 15. If the trend continues, Bethesda is gearing up for a redemption arc that would make Battlefront II and No Man's Sky proud. Hopefully, the hot streak continues.
Source: Read Full Article