Little Noah: Scion Of Paradise – How To Unlock All Avatars
Quick Links
How To Unlock Flameaxe Noah
How To Unlock Frostblade Noah
How To Unlock Windspear Noah
How To Unlock Fireblessed Oracle Noah
How To Unlock Silversea Corsair Noah
How To Unlock Tempest Sage Noah
How To Unlock Blazing Chef Noah
How To Unlock Frostgrace Dancer Noah
How To Unlock Stormwroth Maid Noah
There is a variety of content that you can enjoy in Little Noah: Scion Of Paradise, and meeting the requirements to unlock various well-designed and aesthetically pleasing avatars is one of them. Just like every other content, this is also centered around your gameplay and progress within the ruins.
There are a total of ten avatars available in the game, and the first one is unlocked by default when you start the game. This one is known as the Alchemist Noah and doesn't possess any special buffs apart from its neutral burst. You can unlock nine more of them by completing different requirements to get various different buffs.
How To Unlock Flameaxe Noah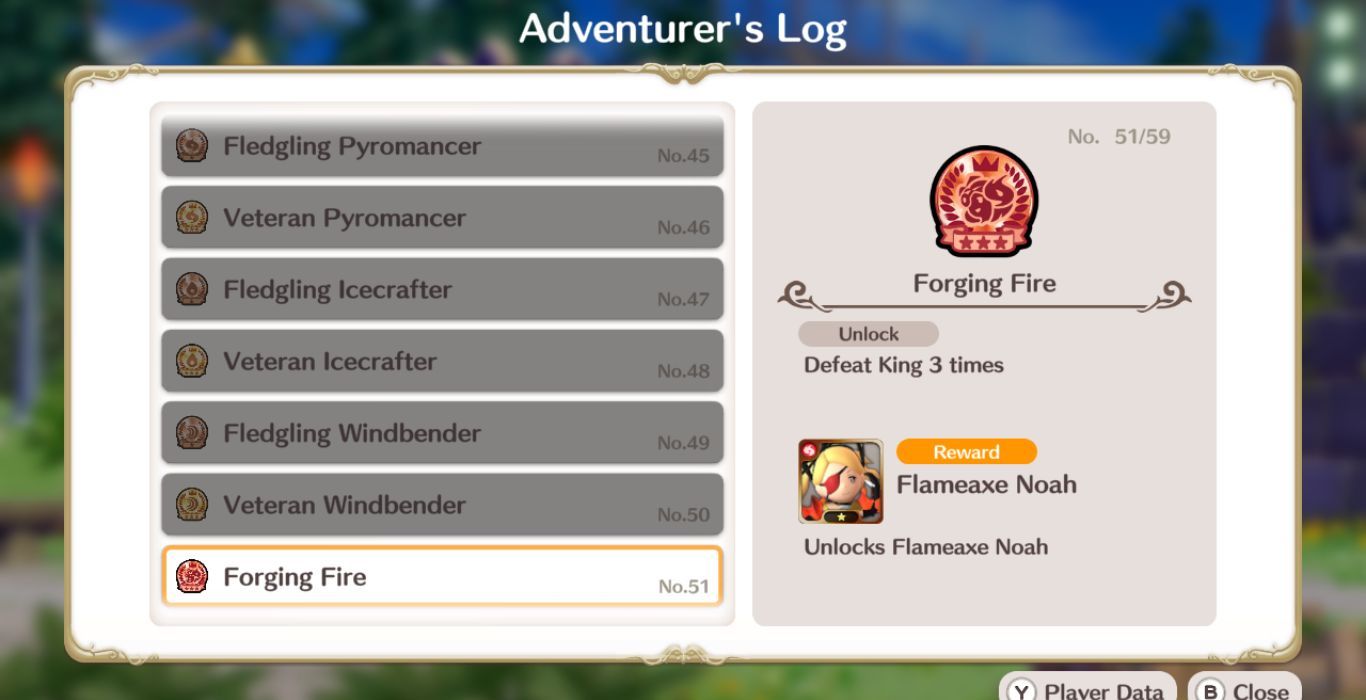 Flameaxe Noah is one of the three easiest avatars to unlock as the requirement for this is partially in your hands. To get your hands on this avatar, you need to defeat King a total of three times. This is one of the mini-bosses found in the middle of every ruin area. You have one in three chances to face this boss in a particular mini-boss room, but you can always keep repeating the first area over and over until you get it.
This avatar boosts the damage dealt by your second and fifth lilliput in the normal attack lineup. It reduces the fire damage taken by five percent and it also comes with its own burst animation.
How To Unlock Frostblade Noah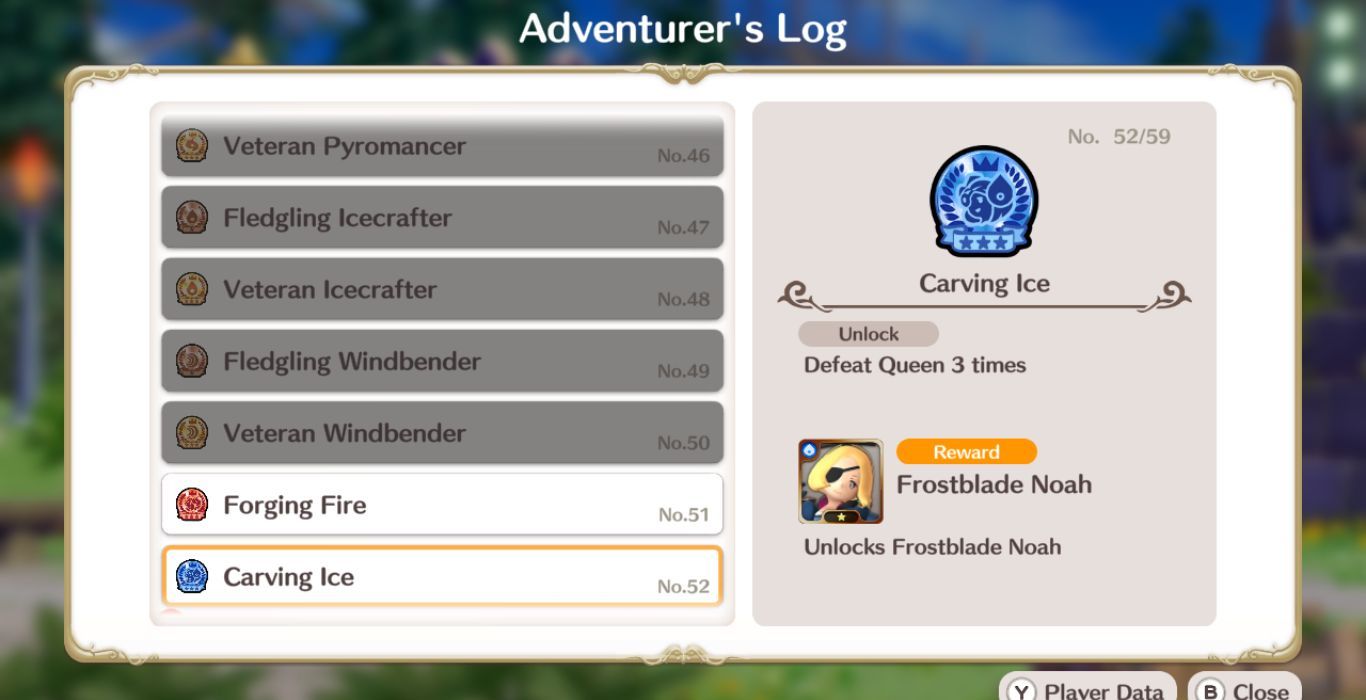 Frostblade Noah has an ice element and its own burst animation as well. It reduces the Ice damage taken by Noah by five percent, and you need to defeat Queen thrice to unlock it. Queen is another mini-boss that has a chance to spawn in the mini-boss rooms that are in the middle of every major area. It also has the same damage boost as the Flameaxe Noah.
How To Unlock Windspear Noah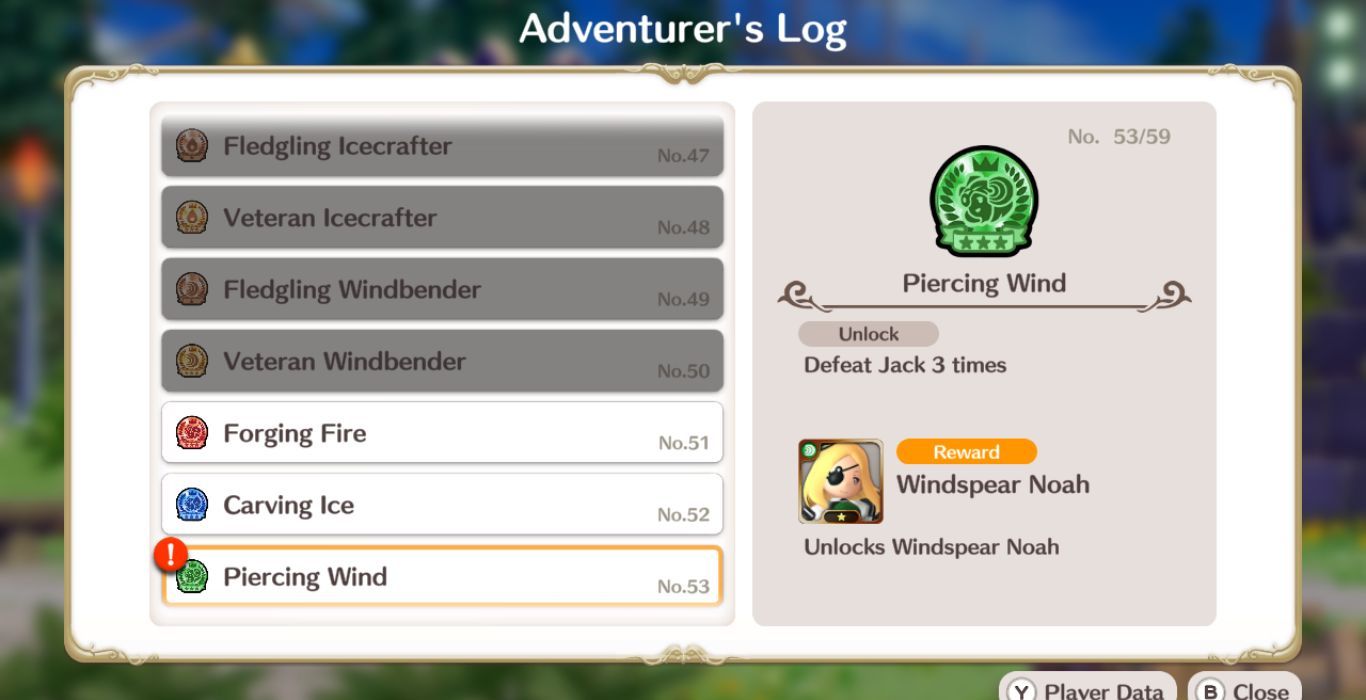 The third mini-boss that can appear in a mini-boss room apart from King and Queen is Jack. Defeating Jack a total of three times unlocks Windspear Noah, which has one of the coolest burst animations. It also provides you five percent resistance to Wind damage and a similar lilliput buff to Flameaxe Noah.
How To Unlock Fireblessed Oracle Noah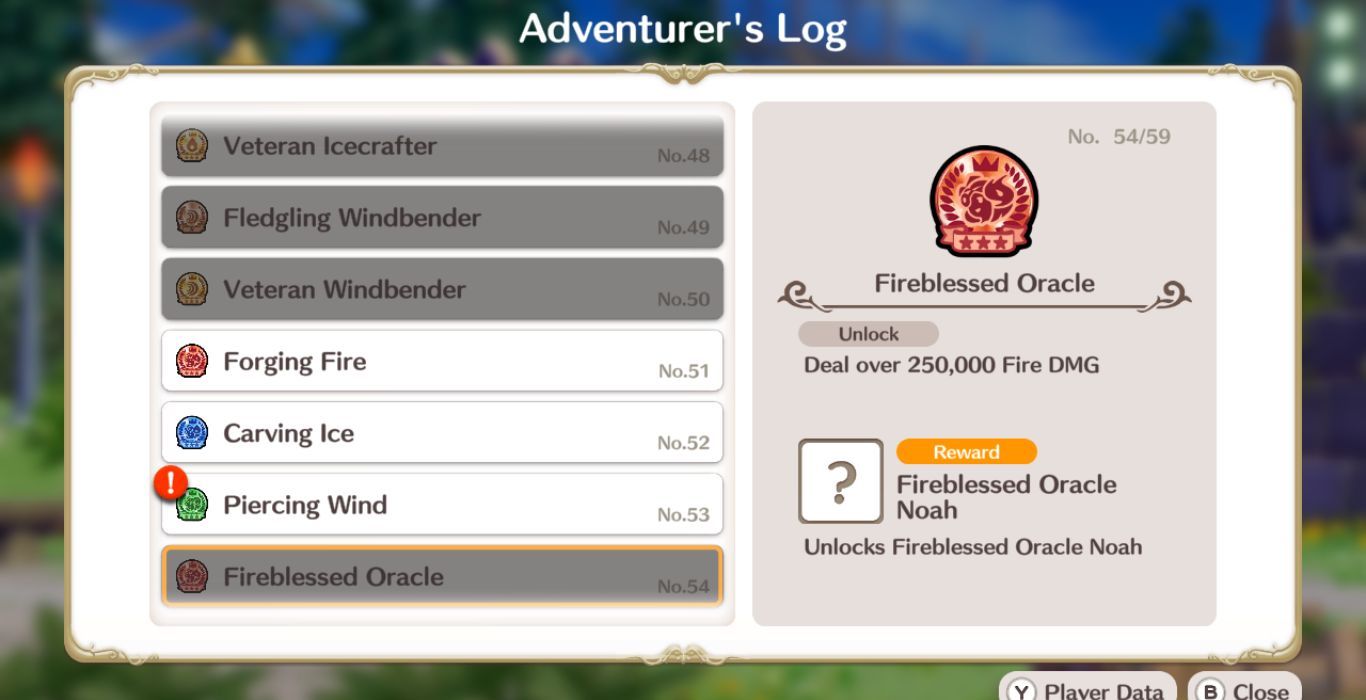 We have now moved on to the avatars that are relatively harder and more RNG reliant to unlock. Fireblessed Oracle Noah can be unlocked after dealing over 250,000 Fire Damage to the enemies within the ruin. This task is much harder than it looks like, and it already seems pretty hard.
To think about your total damage, you deal around 200-300 damage per hit on average in the game.
After unlocking this avatar, you will have access to another cool burst animation and a reduction of damage taken by Noah by three percent. As for the lilliput buff, the third and fourth slot in the normal attack lineup gets a 30 percent boost.
How To Unlock Silversea Corsair Noah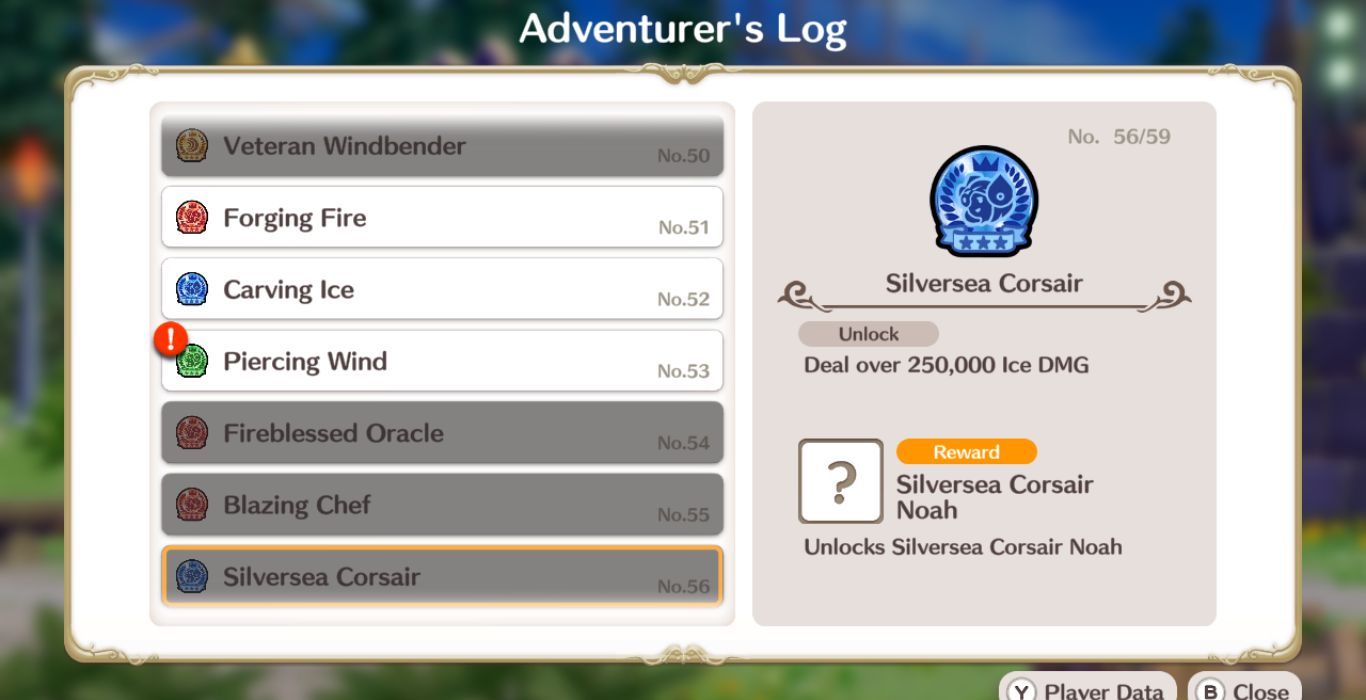 Silversea Corsair Noah is an ice version of Fireblessed Oracle Noah and basically has the same requirement, except you have to deal more than 250,000 ice damage. This can be much easier after unlocking Frostblade Noah as the burst from that avatar deals massive ice damage. You can also look for multiple ice lilliput and use their normal attack or skill to reach the required goal.
The special effect of this avatar increases the amount of gold dropped in the ruins by five percent. Apart from that, it also buffs the damage dealt by your third and fourth normal attack lilliput.
How To Unlock Tempest Sage Noah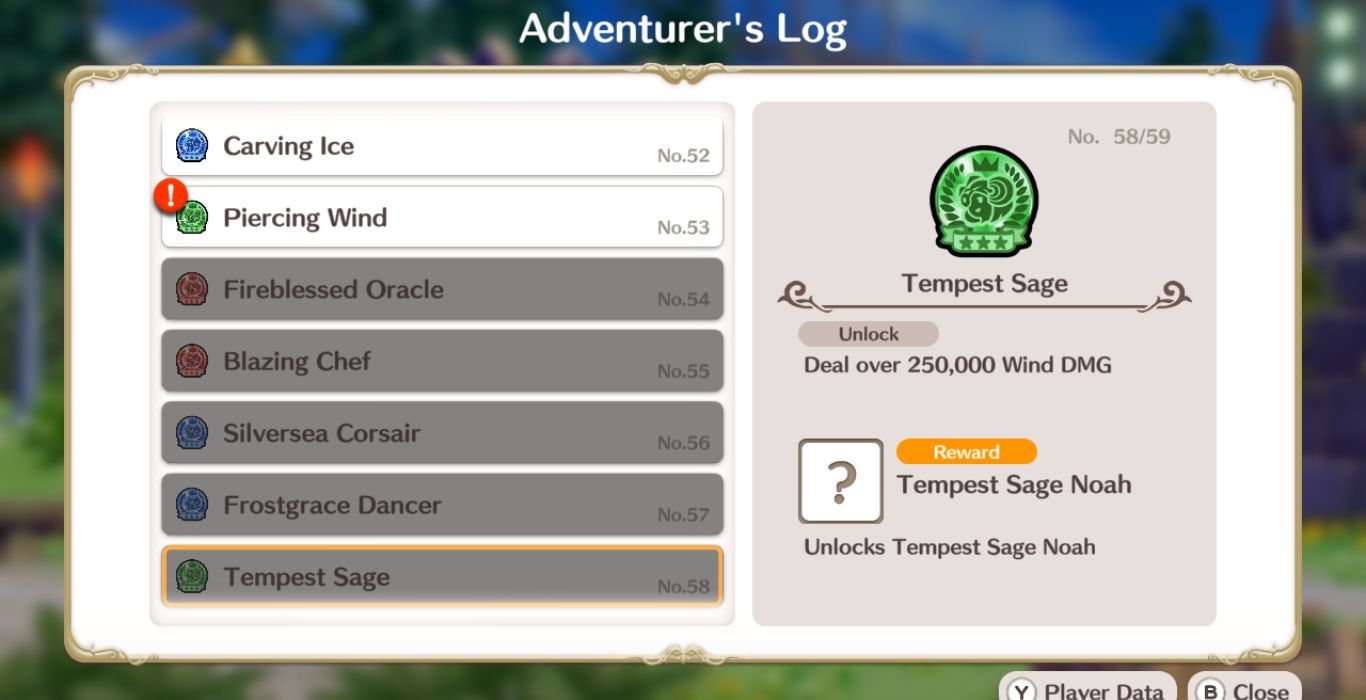 Tempest Sage Noah requires you to deal over 250,000 Wind damage to opponents within the ruins. This can be made easier after unlocking and using Windspear Noah's burst. It is the final one in the series where you have to deal a certain type of damage to the enemy.
Apart from buffing the third and fourth lilliput in your normal attack lineup just like Silversea Corsair and Fireblessed Oracle Noah, this avatar also provides you raw ten percent more damage whenever you use burst, which is also when you deal the most amount of damage.
How To Unlock Blazing Chef Noah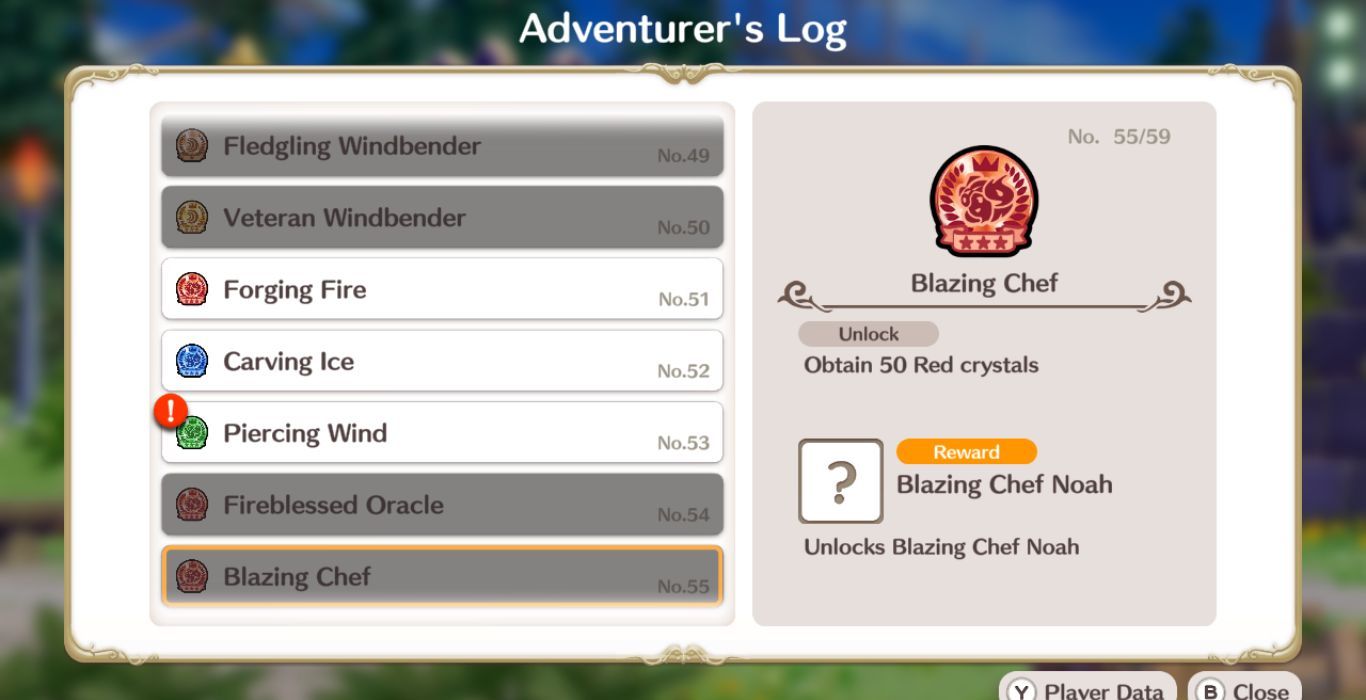 Blazing Chef Noah can be unlocked after you obtain 50 red crystals. In every ruin you go to, there will be a specific room where you can select any one of the three crystals. These provide you with power and some extra boosts. Acquiring a red crystal within the ruins adds 50 power, 12 percent extra damage, and 30 percent more health. Apart from that, it also gives you ten percent additional damage when attacking nearby enemies.
This avatar increases the health restored from health potions by five percent. Additionally, it buffs the damage dealt by your first lilliput in normal attack lineup and the first lilliput in the skill lineup.
How To Unlock Frostgrace Dancer Noah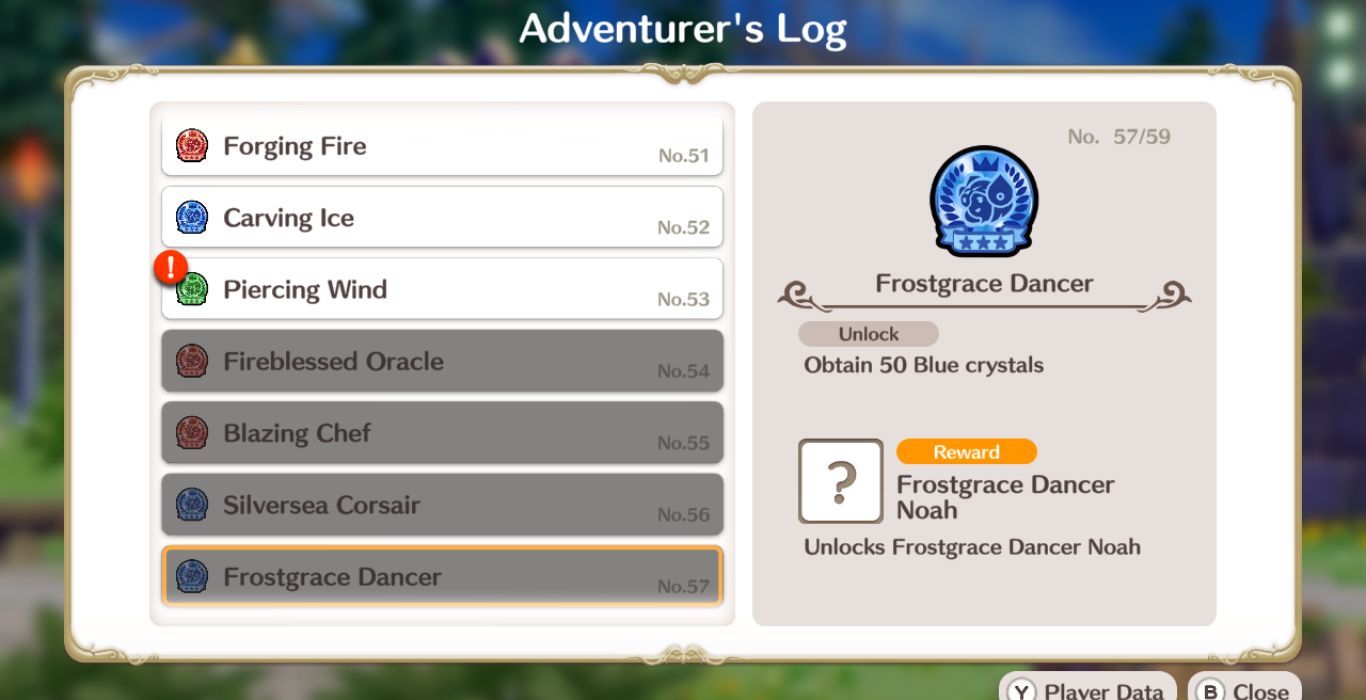 The second in line with a similar requirement, you need to acquire a total of 50 blue crystals to unlock Frostgrace Dancer Noah. Each blue crystal you choose will give you 50 power, 18 percent damage boost, and 20 percent more health. It also increases the damage you deal to opponents far away from you by ten percent.
Apart from getting a really cool burst animation, with this Noah, you unlock 30 percent boost for your first lilliput in both normal attack and skill lineup.
You also gain five percent extra critical damage.
How To Unlock Stormwroth Maid Noah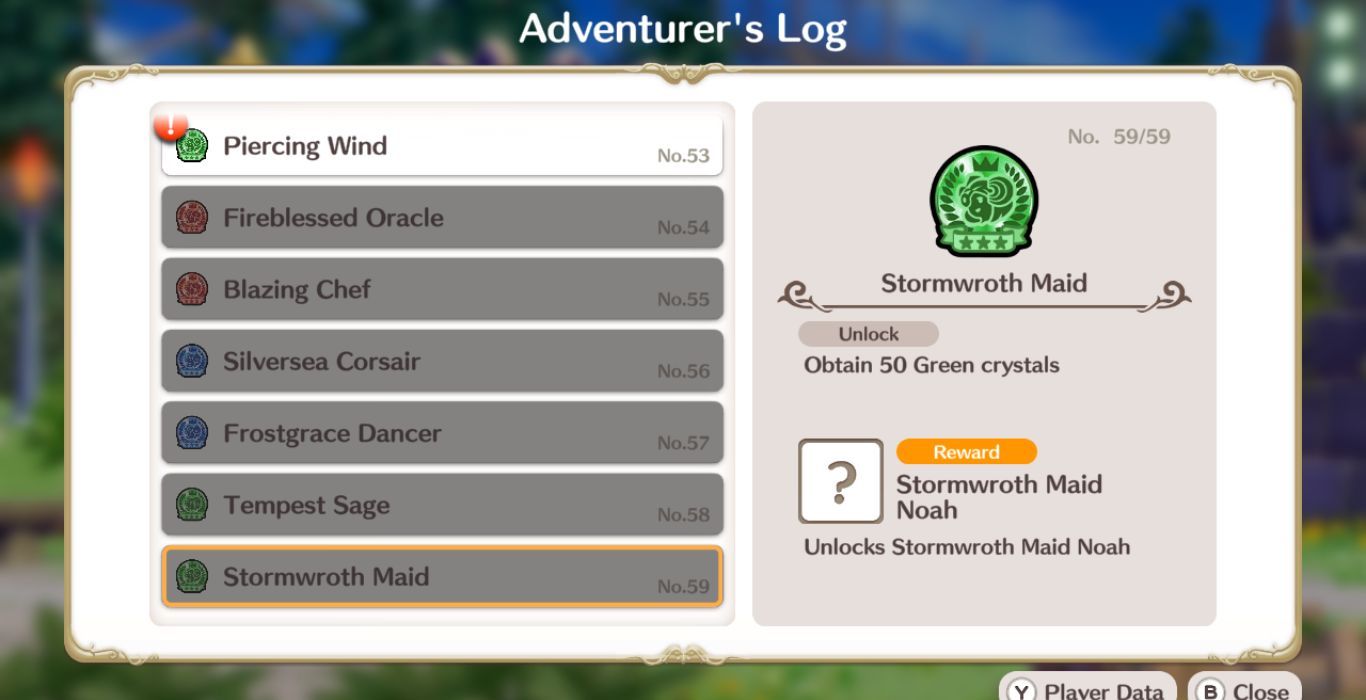 Last but not least, Stormwroth Maid Noah is a wind avatar that can be unlocked by acquiring a total of 50 green crystals from the crystal room. The crystal provides 50 power, 15 percent damage boost, and 25 percent extra health. Each crystal also increases the damage you deal with every consecutive hit by one percent.
Stormwroth Maid provides a similar boost to lilliput as Frostgrace Dancer and Blazing Chef Noah. Apart from that, it also lets a player have five percent more mana from conversion once you get knocked out and return to the surface. ​​​​​​​
Source: Read Full Article