Lost Ark: Where To Find Every Mokoko Seed In Toxiclaw Cavern
Quick Links
Mokoko Seed One – After The Second Jump
Mokoko Seeds Two And Three – The Eastern Dead End
Mokoko Seed Four – The Top Of The Ladder
Mokoko Seed Five – Treasure Room
Mokoko Seed Six – Beyond The Barricade
Toxiclaw Cavern is the first dungeon you'll come across when playing Lost Ark. It's in the northeast corner of the Loghill area, just southeast of the Traveller's Nook Triport. And you'll need to complete it at least twice, on both easy and hard if you want to complete your Adventurer's Tome for Rethramis.
This is a small linear dungeon where you'll find six mokoko seeds. But be careful: there are several spots where you need to jump or climb but can't then go back. Three seeds are after the second of these and the rest are after the last. So, if you want to get them all at once, be sure to get the first three before that last jump.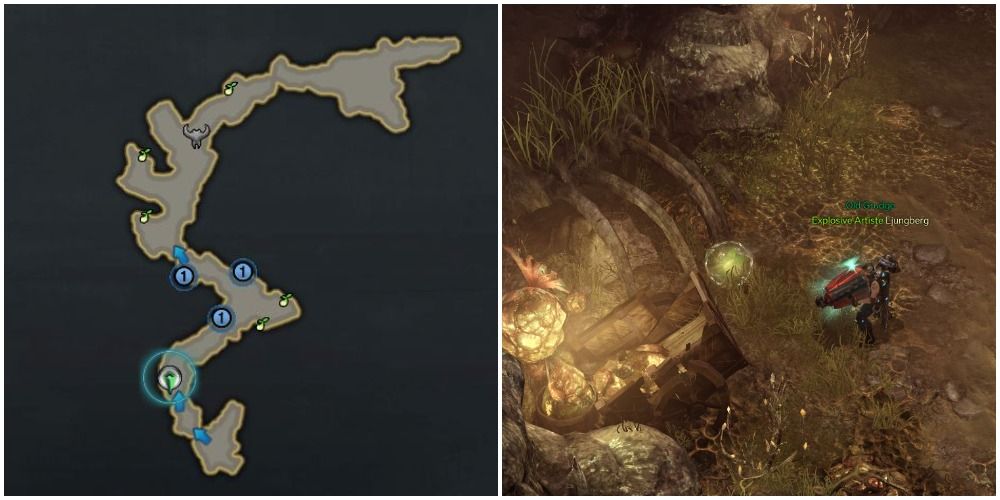 Mokoko Seed One – After The Second Jump
Just after you make the second jump down near the start of the dungeon, the first mokoko seed is just in front of you to the left, next to the broken cart. Be a little careful here, as if you move too far north a large group of bandits will attack from the east.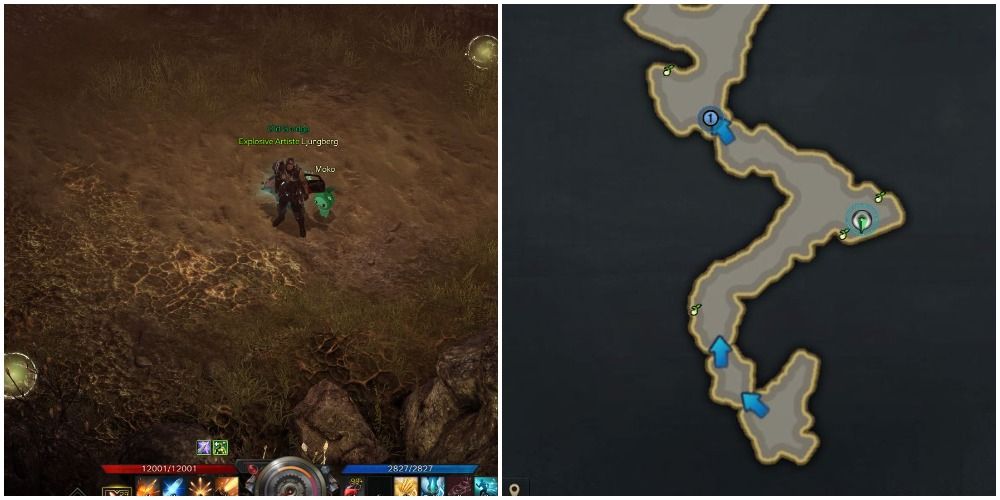 Mokoko Seeds Two And Three – The Eastern Dead End
Follow the quest northeast until you get to the corner where the path turns sharply northwest. Instead of going around the corner, head towards the east corner. You'll find one seed on each side of the path, both in relatively plain sight (the one on the south of the path comes first). Again, be careful as a large group of bandits are waiting for you just to the northeast.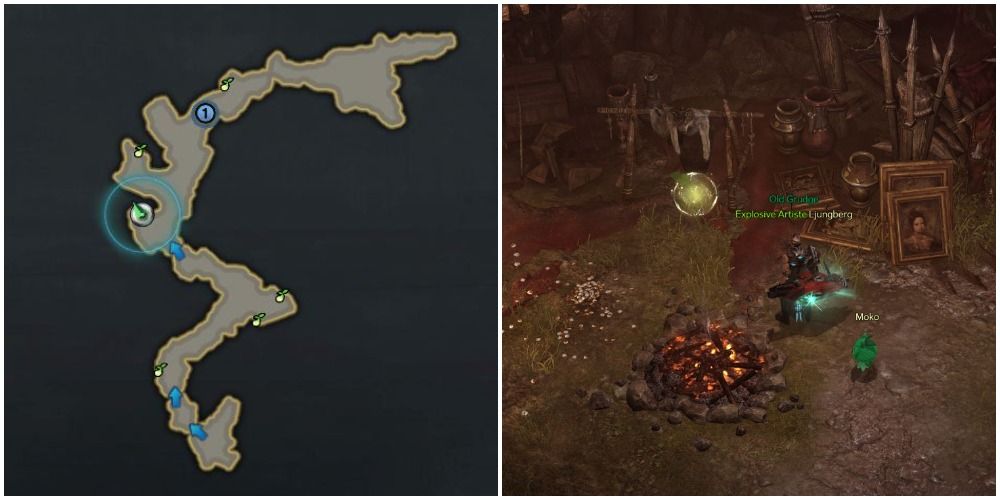 Mokoko Seed Four – The Top Of The Ladder
Once you climb up the final ladder and deal with the initial rush of bandits, look to your left. You'll see a nook with a campfire and lots of treasure strewn on the floor. Your fourth mokoko seed is to the left of the paintings, directly above the campfire. Walking around here is likely to trigger more bandits to approach from the west, so watch your back – or clear them out first.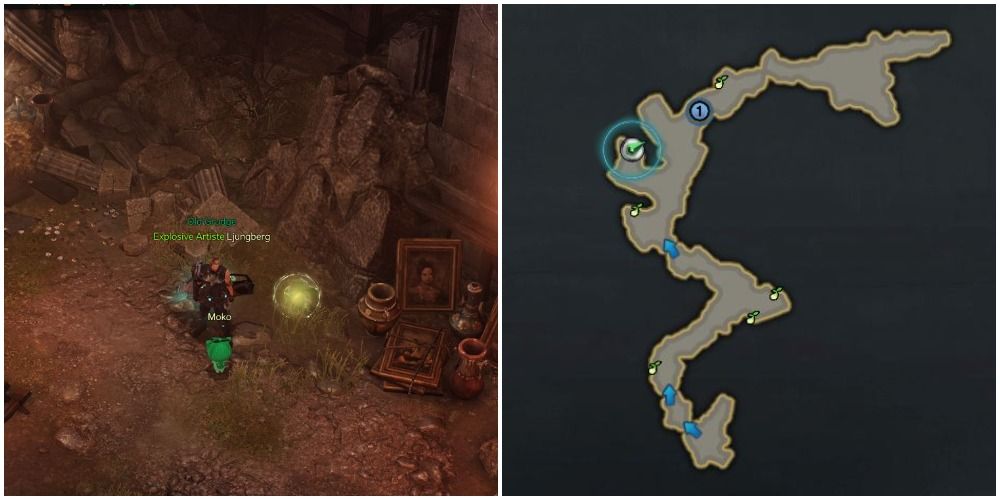 Mokoko Seed Five – Treasure Room
For the fifth seed, hug the left wall and head north into the next alcove. You'll see even more treasure here. But the treasure you want is right at the top of the area to the left of some paintings and vases, in front of the rocks.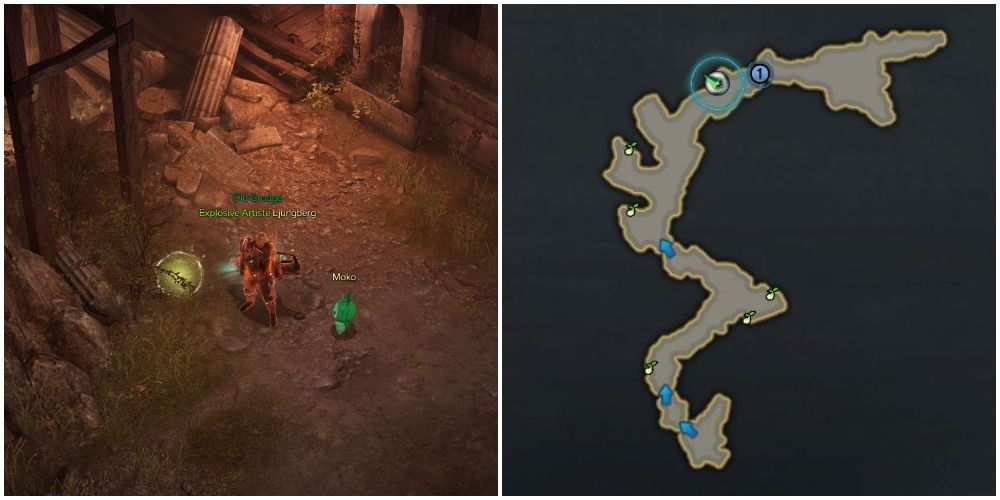 Mokoko Seed Six – Beyond The Barricade
You'll have another 16 bandits to deal with after taking down the barricade that stops you from moving east. Once dispatched, you can safely grab the last Toxiclaw Cavern mokoko seed. Again, hug the lefthand wall as you move past the barricade, and you can't miss it. It's just below a broken pillar lit by a torch.
Now you can move forward through the eastern gate to tackle Ugo, safe in the knowledge you've gathered all the seeds available in this dungeon.
Source: Read Full Article