Madden 23 Player Ratings: Best Overall Cornerbacks, Ranked
If Edge rusher and Quarterback are the two most important positions in football, cornerback is not far behind. From young studs like Ja'Marr Chase to crafty veterans like Davante Adams, receivers are faster and stronger than ever. You need great cornerbacks to contain that sort of power. Whether you're playing a solo story mode or a multiplayer match, getting the position right is crucial.
The tactical battle between cornerback and wide receiver can be won or lost in a matter of a seconds, meaning you have to keep your wits about you. Madden 23 embraces this fight by focusing on one-on-one matchups and giving cornerbacks more freedom to press a receiver at the line and slow their release. With such a focus on this area of the field, these elite Madden 23 cornerbacks will certainly come in handy.
10

A.J. Terrell Jr., Atlanta Falcons, 89 OVR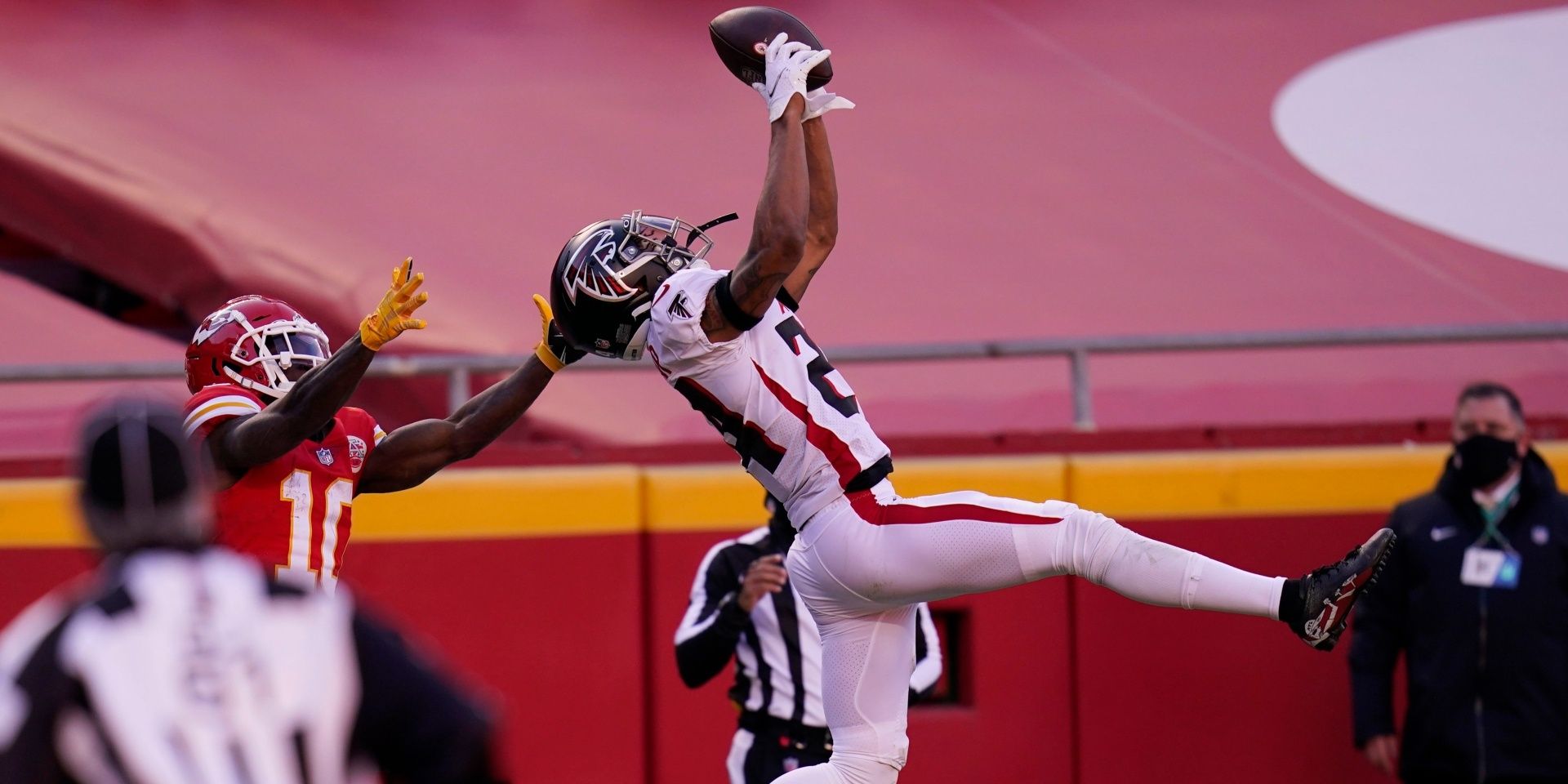 A.J. Terrell Jr.'s sophomore season was wildly impressive. After a rocky start as a rookie, the Atlanta Falcons corner came into his own with a season defined by shutting down big plays. Terrell was the lone bright spot on an abysmal Falcons defense as he ranked first in the league in completion rate and yards per reception given up.
His interception totals aren't gaudy, but it's simply because no one is targeting him. A 90-rated change of direction helps Terrell stay with any type of receiver that comes his way.
9

Marlon Humphrey, Baltimore Ravens, 90 OVR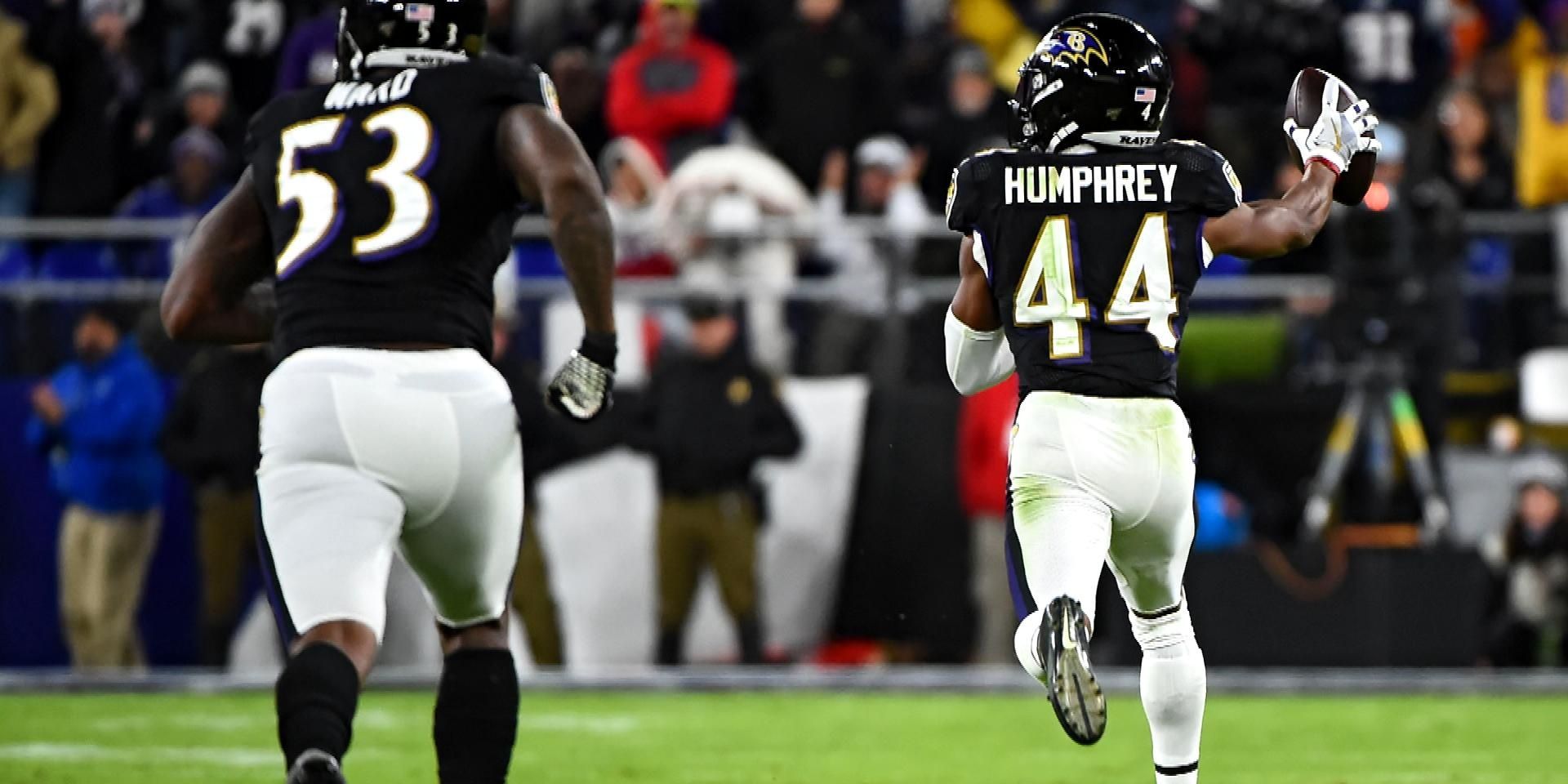 Marlon Humphrey has been in the spotlight for years. After a standout career at the University of Alabama, the stud corner has continued dominating at the NFL level.
His 2021 season was cut short by a torn pectoral muscle, but he's due for a bounce-back season in 2022. Humphrey wins with physicality, as evidenced by his 74-rated strength which ranks near the top of Madden 23's top corners. Man coverage is where he shines with a rating of 92, which allows the Ravens to stick him on the opposing team's best WR every game.
8

J.C. Jackson, Los Angeles Chargers, 90 OVR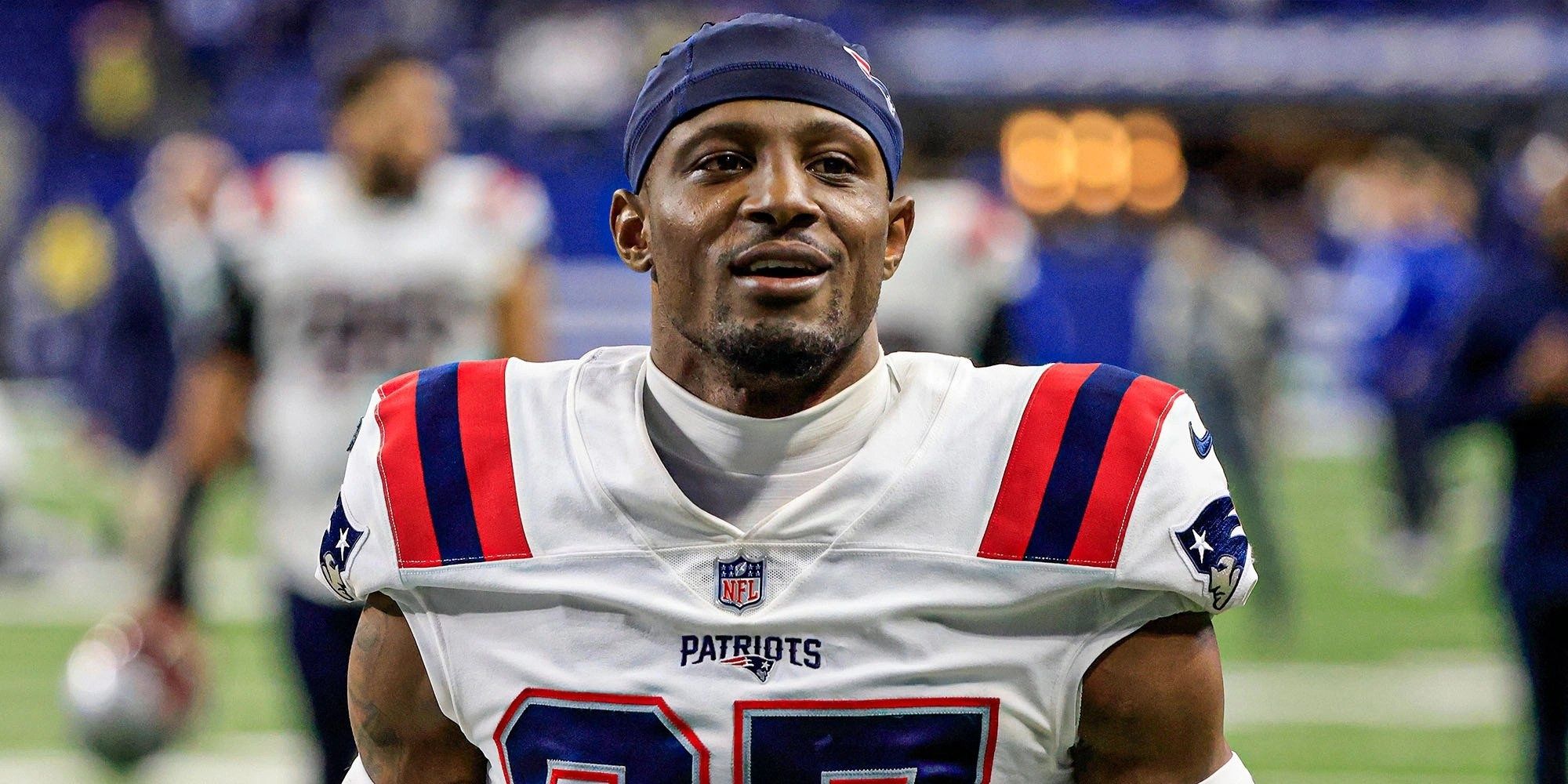 J.C. Jackson's rise to stardom differs from many of the top cornerbacks in Madden 23. He went undrafted in 2018 but was signed by the Patriots and over the course of four years, rose to the top of the league. With 25 career interceptions and a league-leading 17 over the last two years, you'd think defenses would stop challenging the elite ball hawk.
Certainly his 93-rated awareness and receiver-like catch rating of 82 help in that regard. Jackson has a lot to live up to after signing a five year, $82.5 million deal with the Chargers, and he will be expected to lead their secondary as the team pushes for a Super Bowl title.
7

Stephon Gilmore, Indianapolis Colts, 91 OVR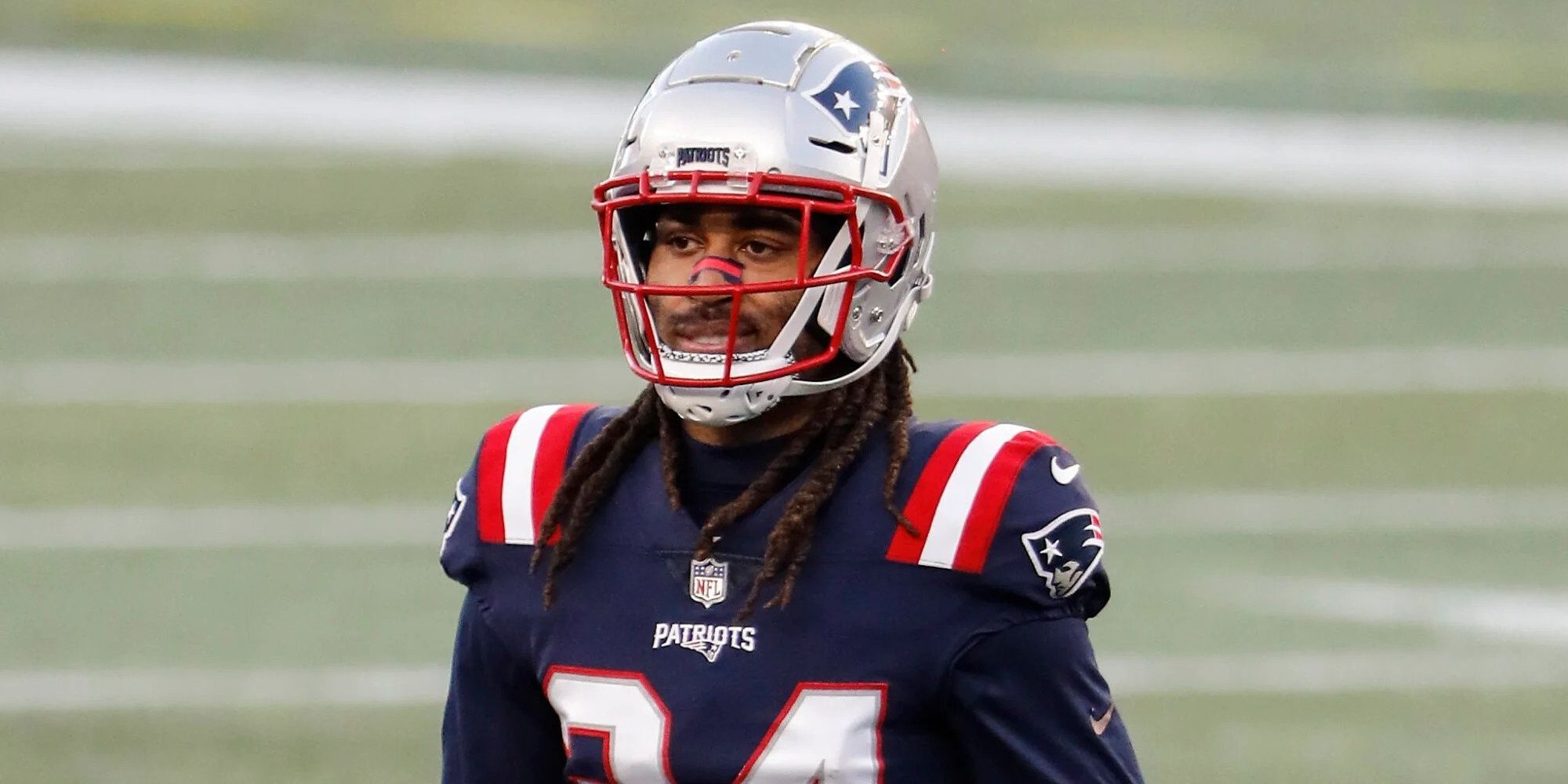 Another former New England Patriot graces the top ten here in Stephon Gilmore. The standout corner played for the Carolina Panthers and signed a deal to bolster the Indianapolis Colts' secondary this offseason. Gilmore is no longer an elite corner, but has made four straight Pro Bowls and has a lot left in the tank.
He excels in zone coverage (90 OVR) which will give him a leg up in Gus Bradley's system. With a 90-rated play recognition ability, he is more than capable of cleaning up whatever the Colts' dominant front seven leaves behind.
6

Marshon Lattimore, New Orleans Saints, 91 OVR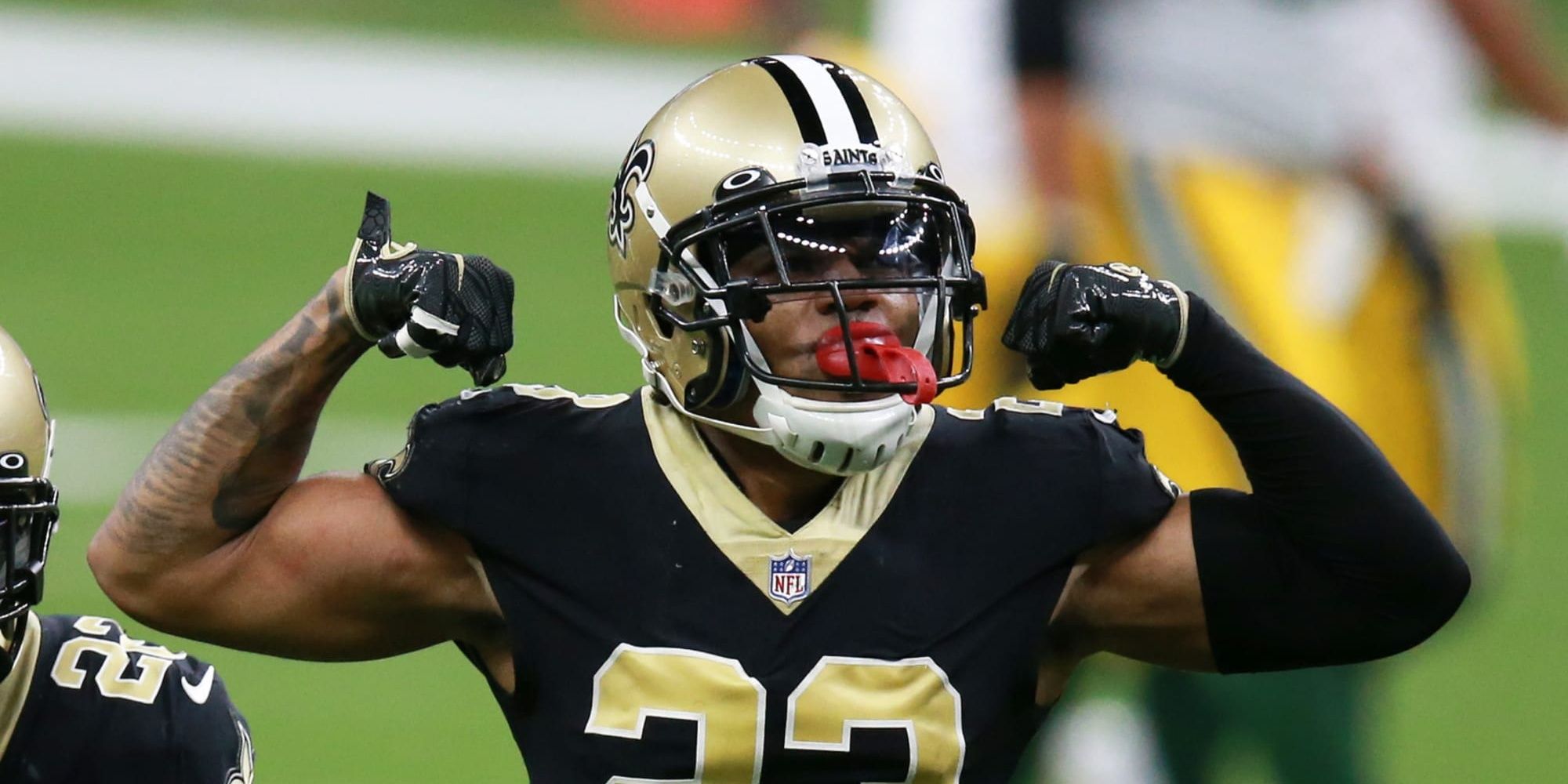 Lattimore has been a dominant presence since he entered the league, and gave a much-needed shot in the arm to a floundering New Orleans defense. He has made three straight Pro Bowls and just set career highs in tackles and pass deflections. He may be streaky, but at the top of his game, he is capable of shutting down any number one receiving option in the league.
His 72-rated strength and 91-rated man coverage skills give him the luxury of staying on an island and pressing even the biggest receivers he plays against.
5

Denzel Ward, Cleveland Browns, 92 OVR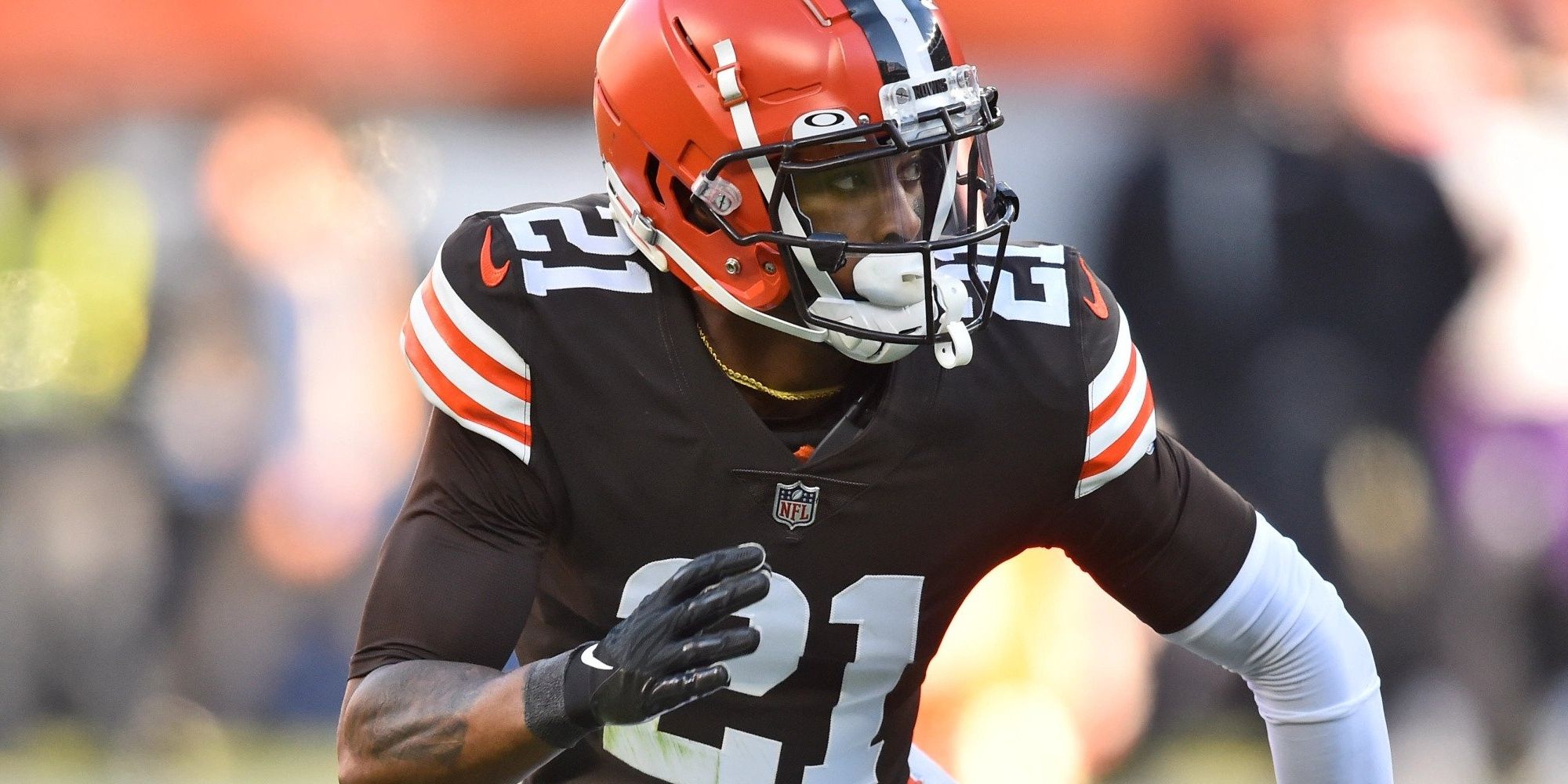 As the fourth pick in the 2018 draft, Ward came into the league with high expectations. Luckily for the Browns, he has more than lived up to the pick as a top ten corner in the NFL. Ward made his second Pro Bowl in 2021 despite missing a couple of games, a common theme for the corner who is on the smaller side.
His size rarely gets in the way of his play though, as he is one of the best man coverage corners in the league. 94-rated speed and 96-rated change of direction give him leeway against bigger receivers who try to bully him.
4

Darius Slay Jr., Philadelphia Eagles, 92 OVR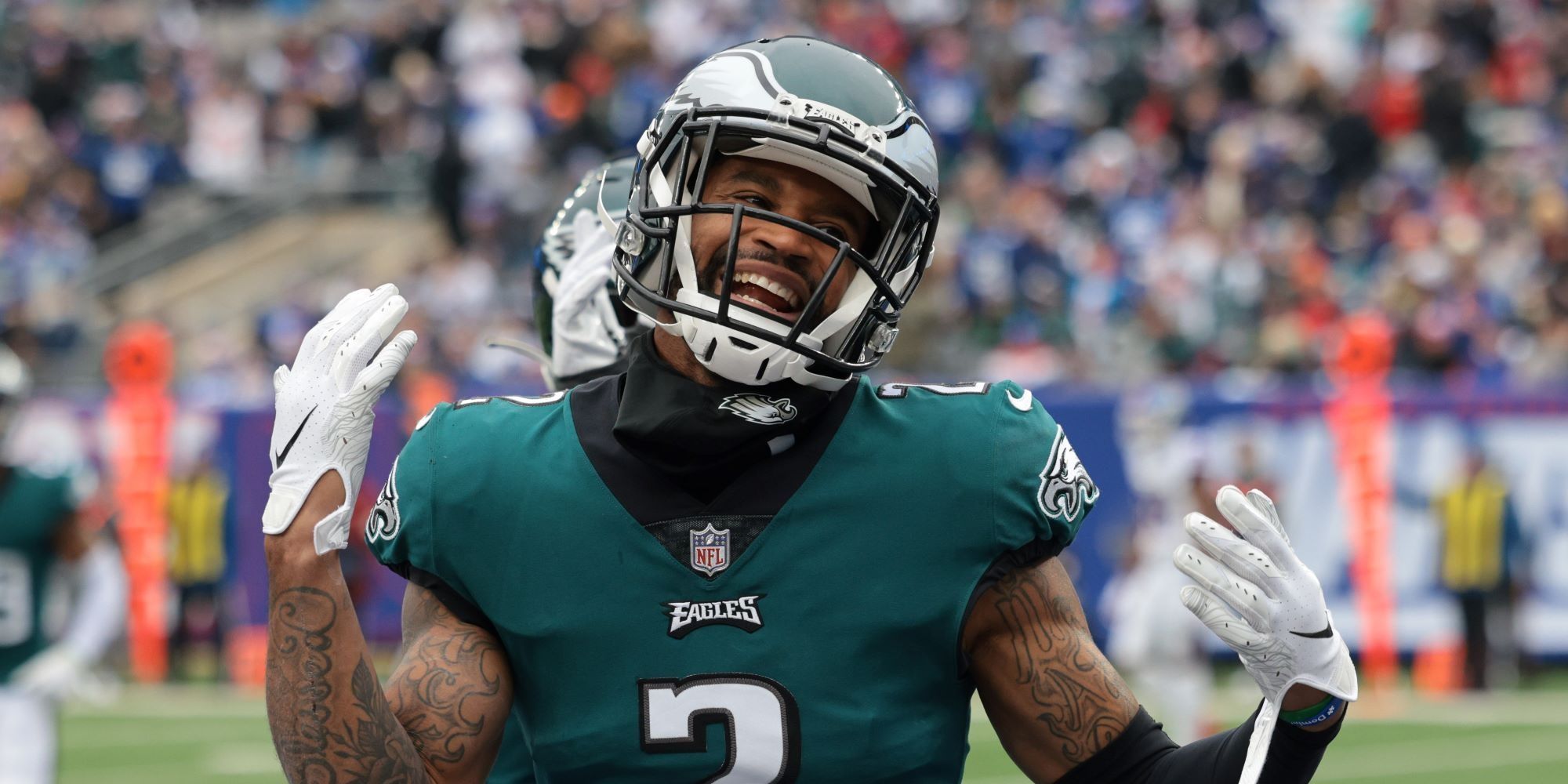 Darius Slay won't wow you with wild interception and deflection totals as he ages, but the veteran made his fourth Pro Bowl last year and still competes with the top corners in the league. In 2021, he totaled three defensive touchdowns and was one of PFF's top-ranked corners.
He was rewarded with a 79 catch rating and a 98 zone coverage rating. As he shifts into playing more zone coverage for the Eagles, Slay should continue to be a mainstay on these lists if the surrounding pieces improve.
3

Tre'Davious White, Buffalo Bills, 93 OVR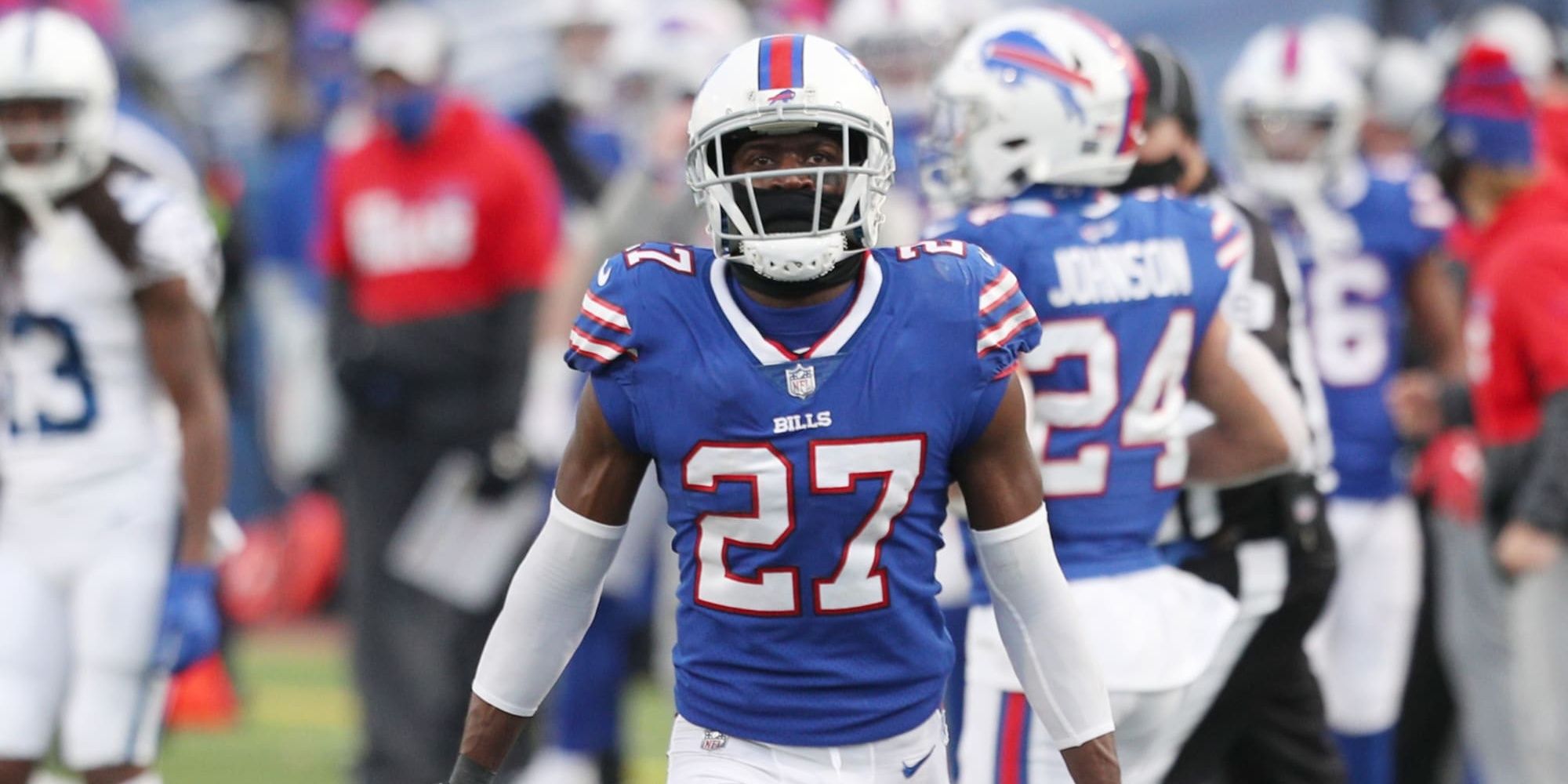 Madden 23 is clearly not concerned with Tre'Davious White's late-season ACL tear, as the standout corner is rated the third best in the league at his position. He stays attached to the opposing team's best wideout week in and week out and made elite quarterbacks look average with a 59.9 passer rating against him in 2021.
White's press coverage rating is 95, which goes to show how physical he is despite being just 5'11". As long as White stays healthy, he'll live up to this billing on what could be the league's best defense in 2022.
2

Jaire Alexander, Green Bay Packers, 94 OVR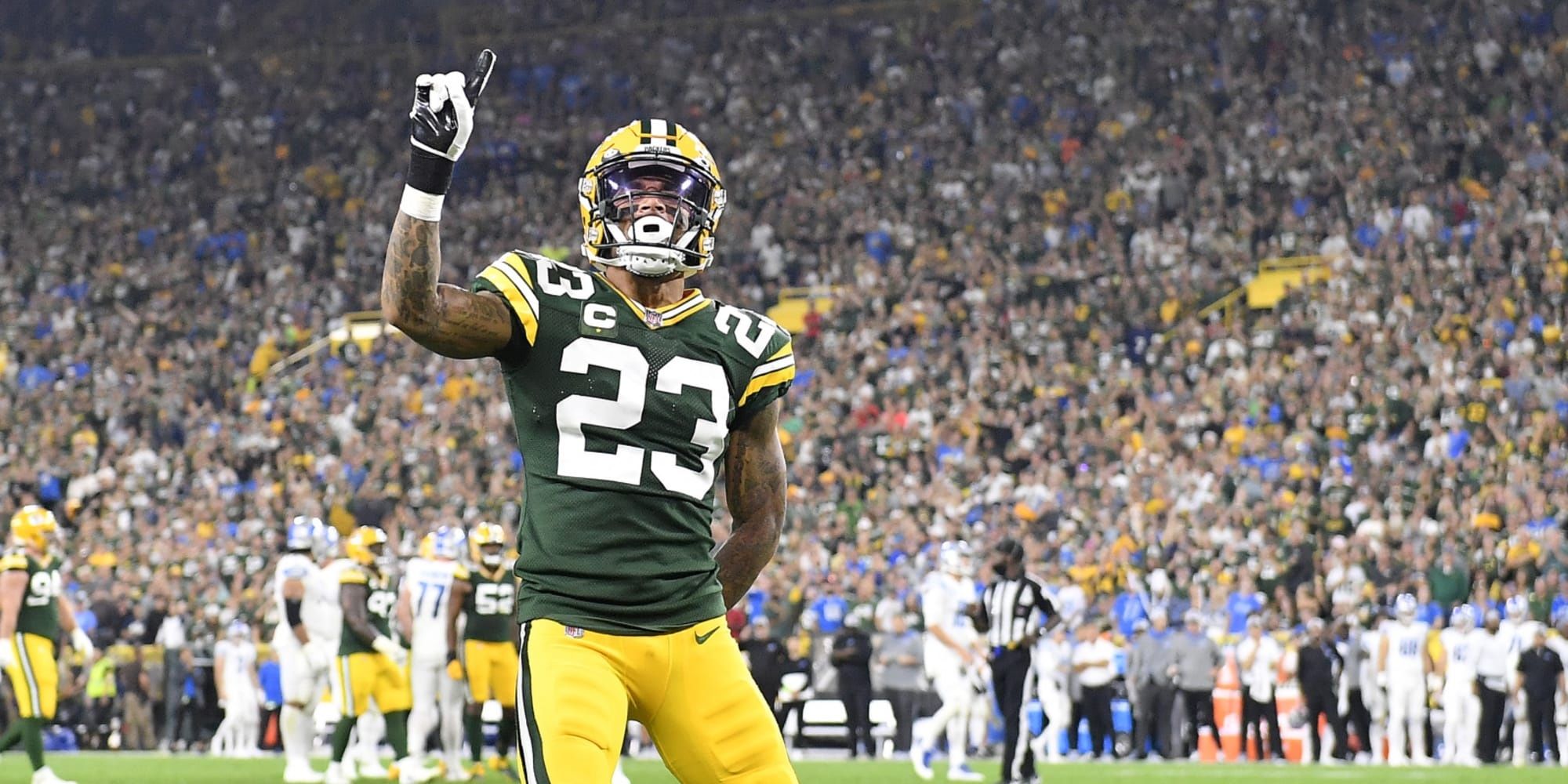 Jaire Alexander comes into 2022 prepared to lead what may be the NFL's best secondary. In 2021, his fourth year in the league, Alexander played only four games but returned in the playoffs with a stellar effort, despite the Packers' loss. In 2020, he was arguably the league's best corner. A player who can shut down an entire side of the field and make clutch plays on the ball.
The Packers rewarded Alexander with a lucrative contract, so big things are expected from him in Green Bay.
1

Jalen Ramsey, Los Angeles Rams, 98 OVR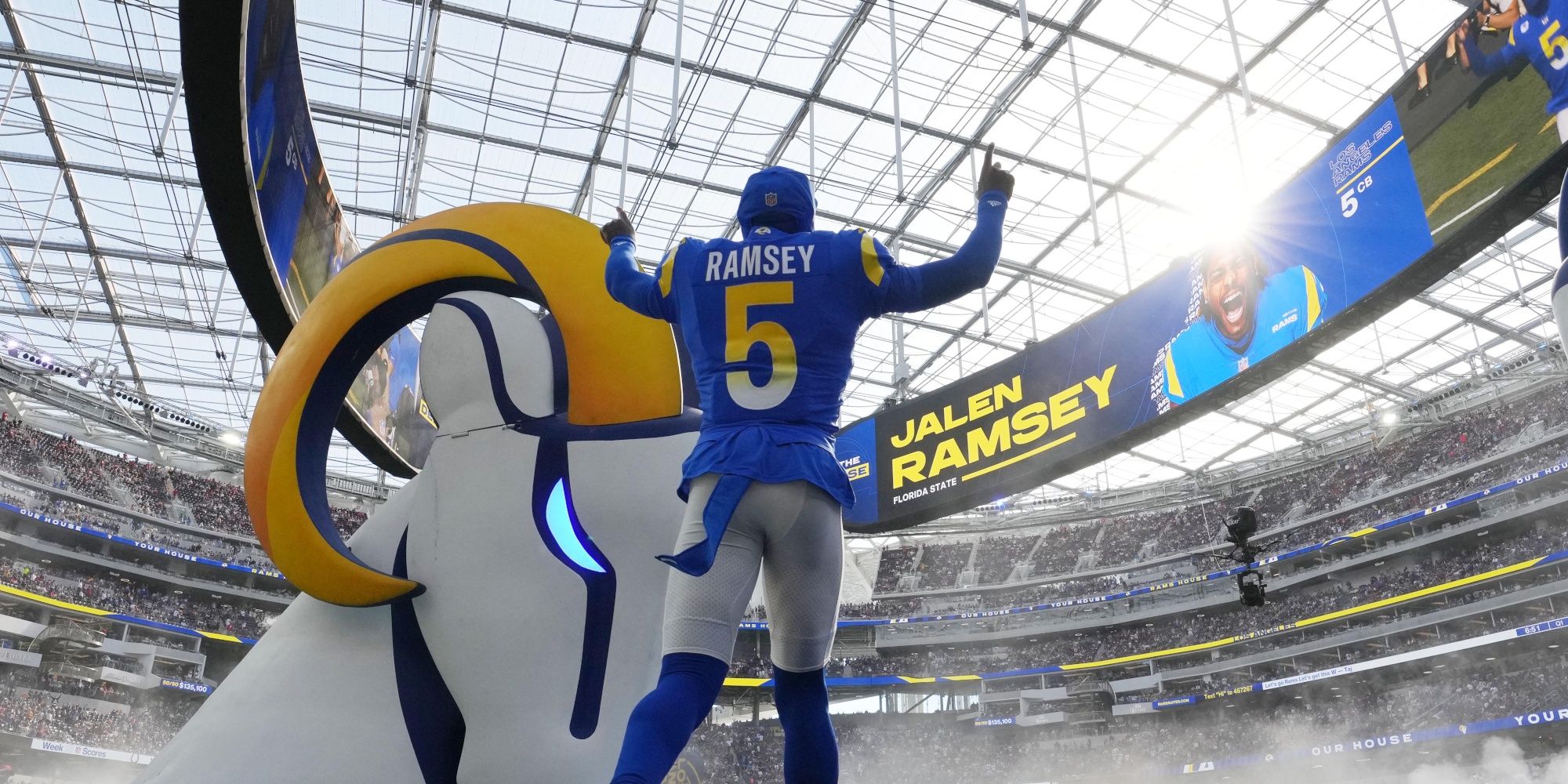 The name of the game with Jalen Ramsey is versatility. The undisputed best all-around corner in the game can do everything on the field. His size and speed combination makes him a perfect fit to play the run and allows him to shut down anything that comes his way. As the best cornerback of this era, Ramsey isn't targeted often but makes plays when he is.
He's on his way to a Hall of Fame bid, if all goes as planned, and he stacks up with corners across generations on classic teams. 96 rated play recognition, 98 rated man coverage, and 99 rated zone coverage make him practically the perfect corner in Madden 23.
Source: Read Full Article