Madden 23 Player Ratings: Best Overall Linebackers, Ranked
Linebackers are often thought of as the quarterbacks of the defense. Whether it's calling out plays, changing alignments, or diagnosing an offense's game plan, they are the brain that makes every other piece tick. Edge rushers may get all the glory and the bulk of the money, but finding a dominant off-ball linebacker can change your entire defense.
Ask the Buccaneers, who have done pretty well for themselves designing their defense around Lavonte David and Devin White. In Madden 23, having a rangy linebacker can muck up any opponent's plans. Whether you're destroying outside zone runs, covering tight ends up the seam, or impromptu blitzing up the middle, a great linebacker is essential. These ten players will help you excel and leave your opponents black and blue.
10

Fred Warner, MLB, 49ers 94 OVR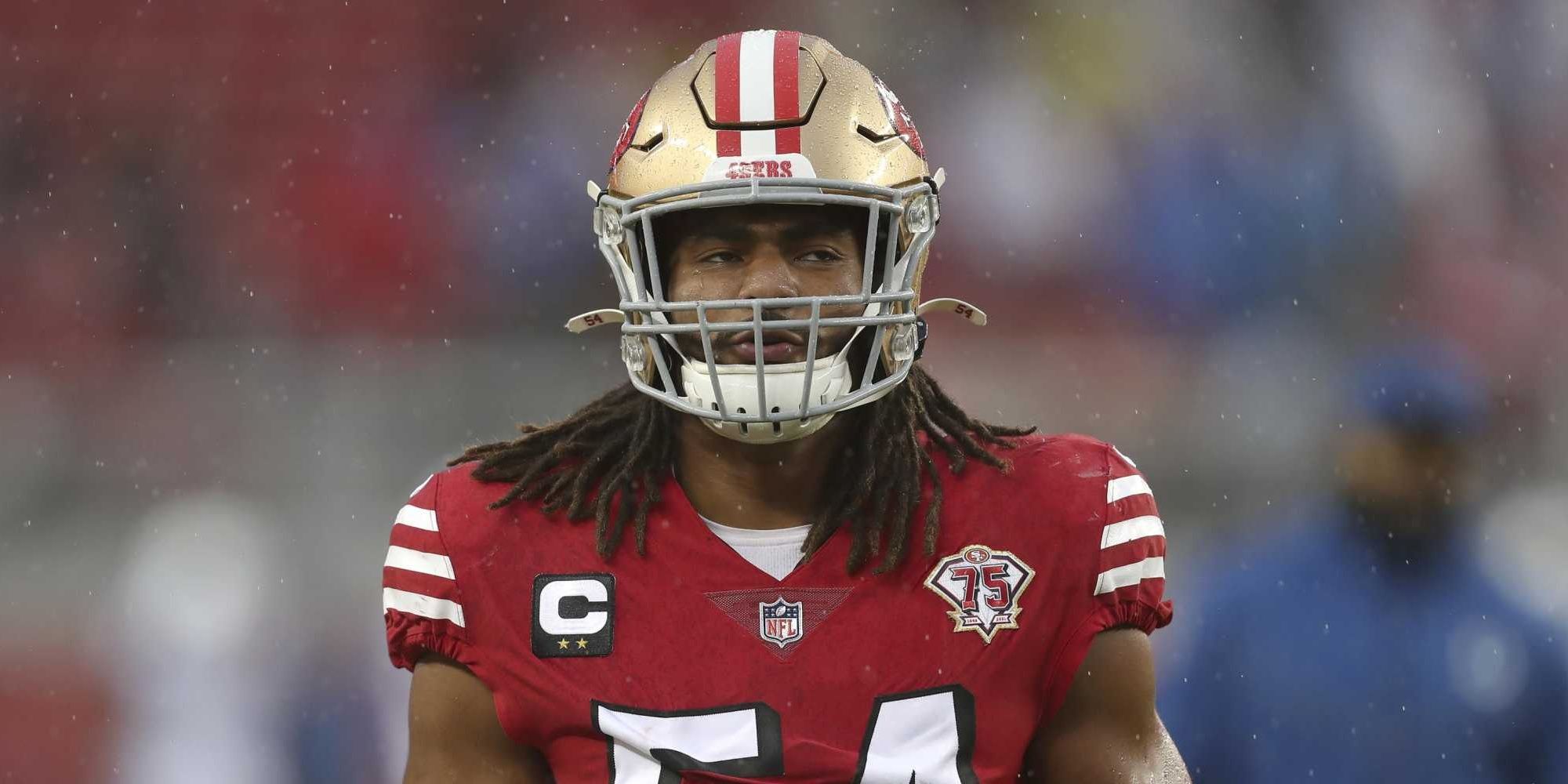 The first thing that comes to mind when discussing Fred Warner is his range. Not many linebackers can roam sideline to sideline with the speed (85 OVR) and precision that Warner has. While Warner only recorded 0.5 sacks and no interceptions in 2021, he set a career-high in tackles with 137.
Despite the lack of big plays, Warner is excellent in coverage for a linebacker with a 75 rating in man coverage and an 84 rating in zone coverage. His versatility should allow him to be dominant for your Madden 23 defense.
9

Demario Davis, MLB, Saints 93 OVR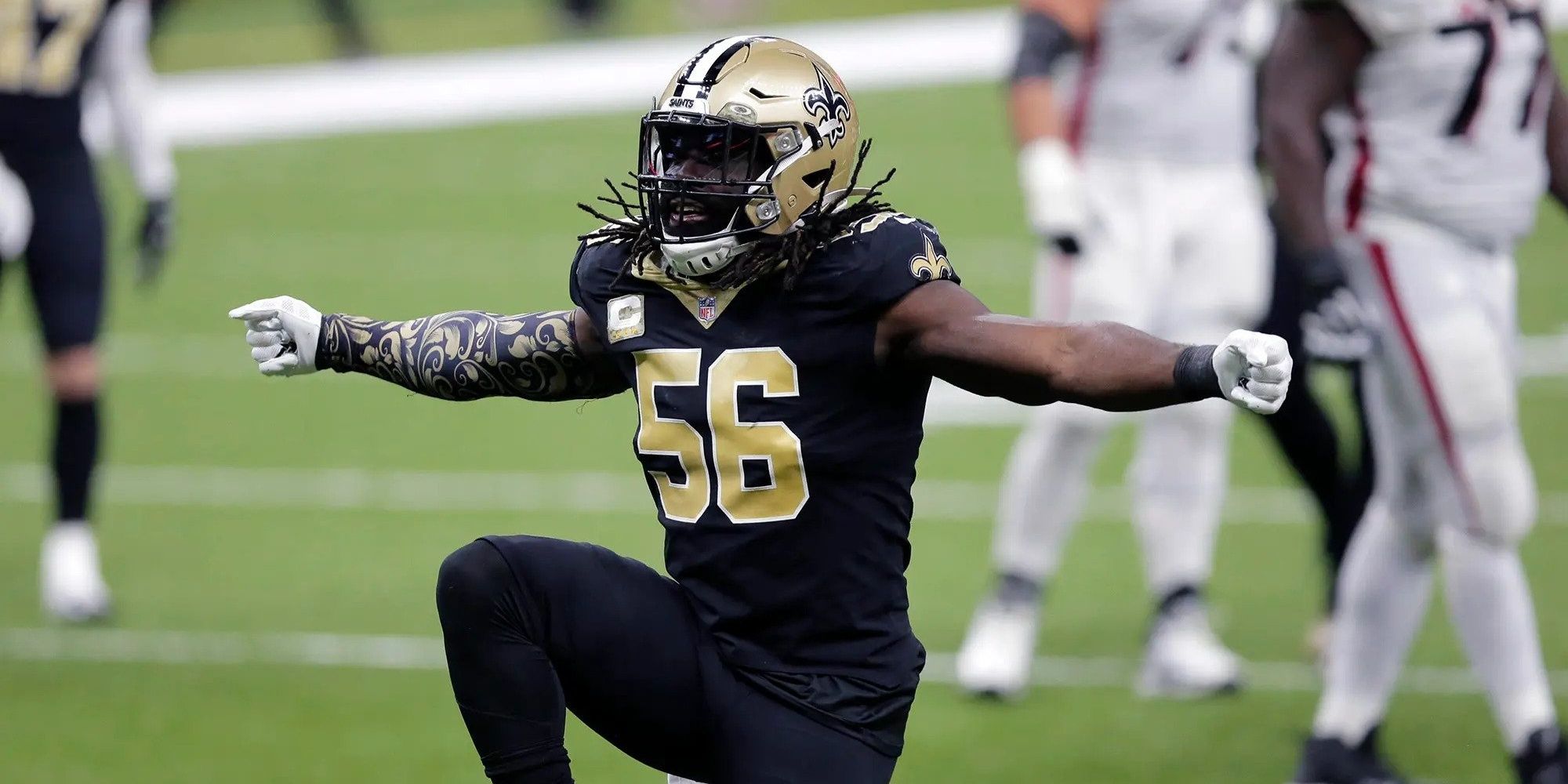 Going into his 11th year in the NFL, Demario Davis has been a versatile mainstay in New Orleans for nearly half a decade. Since coming to the Saints in 2018, Davis has recorded no less than 100 tackles and three sacks every year. In addition, he has been named to the All-Pro team three years in a row.
Like all the best off-ball linebackers, Davis is adept at manning the middle or dropping back in pass coverage. His 85-rated speed, 92-rated play recognition, and 81-rated zone coverage are the ingredients for a rangy, impactful linebacker that can be a crucial part of any defense.
8

Lavonte David, MLB, Buccaneers, 92 OVR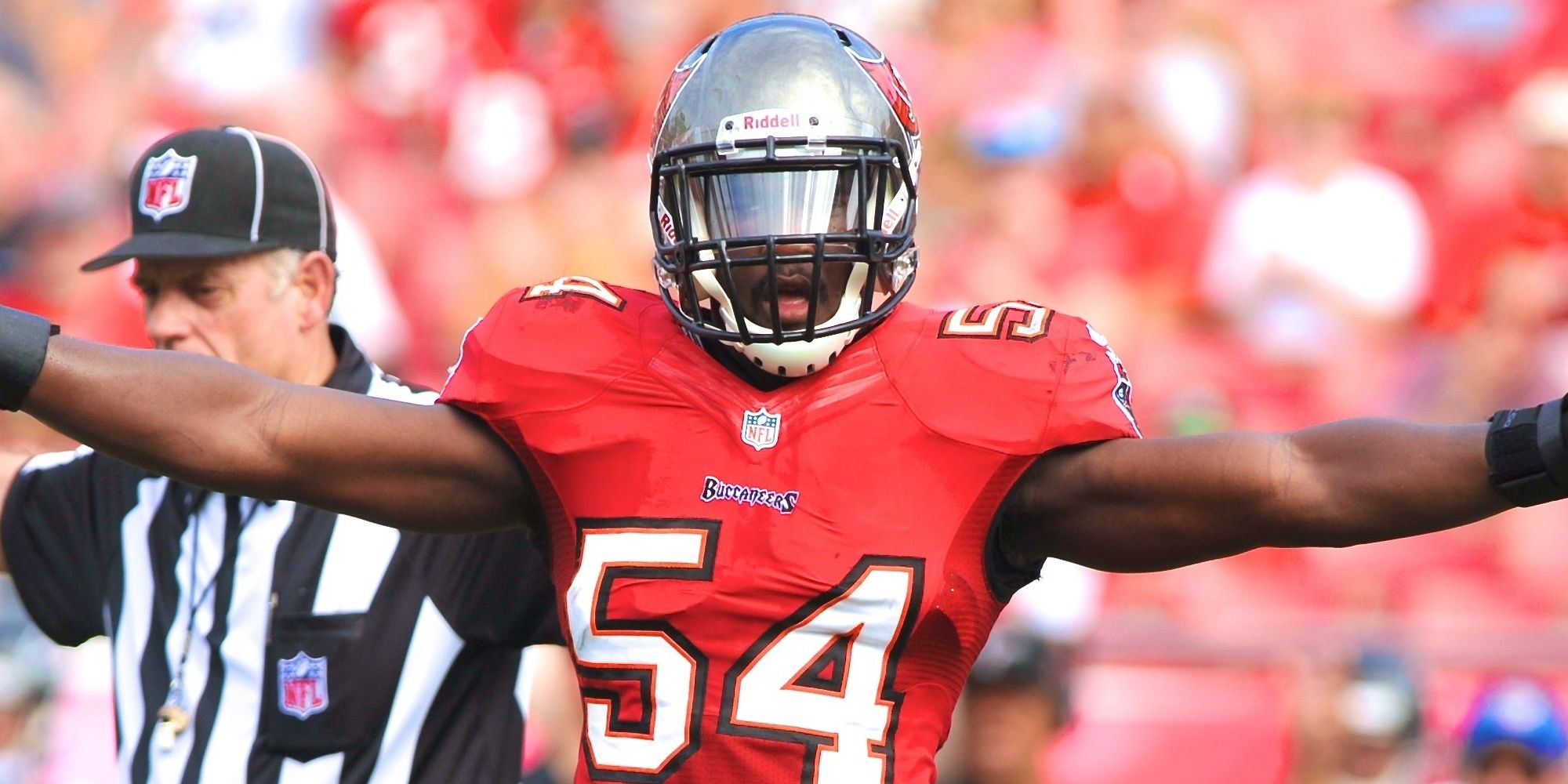 Lavonte David is headed into his 11th year with the Buccaneers and showing no signs of slowing down. Despite playing only 12 games last season, David was a monster, recording 97 tackles, two forced fumbles, and three pass deflections.
His speed (85 OVR) ranks near the top of this list even at age 32, and his strength puts fear into ball carriers running up the middle. In addition to this thumping style of play, David can drop back in coverage with the best of them, as evidenced by his 79-rated zone coverage.
7

Bobby Wagner, MLB, Rams, 91 OVR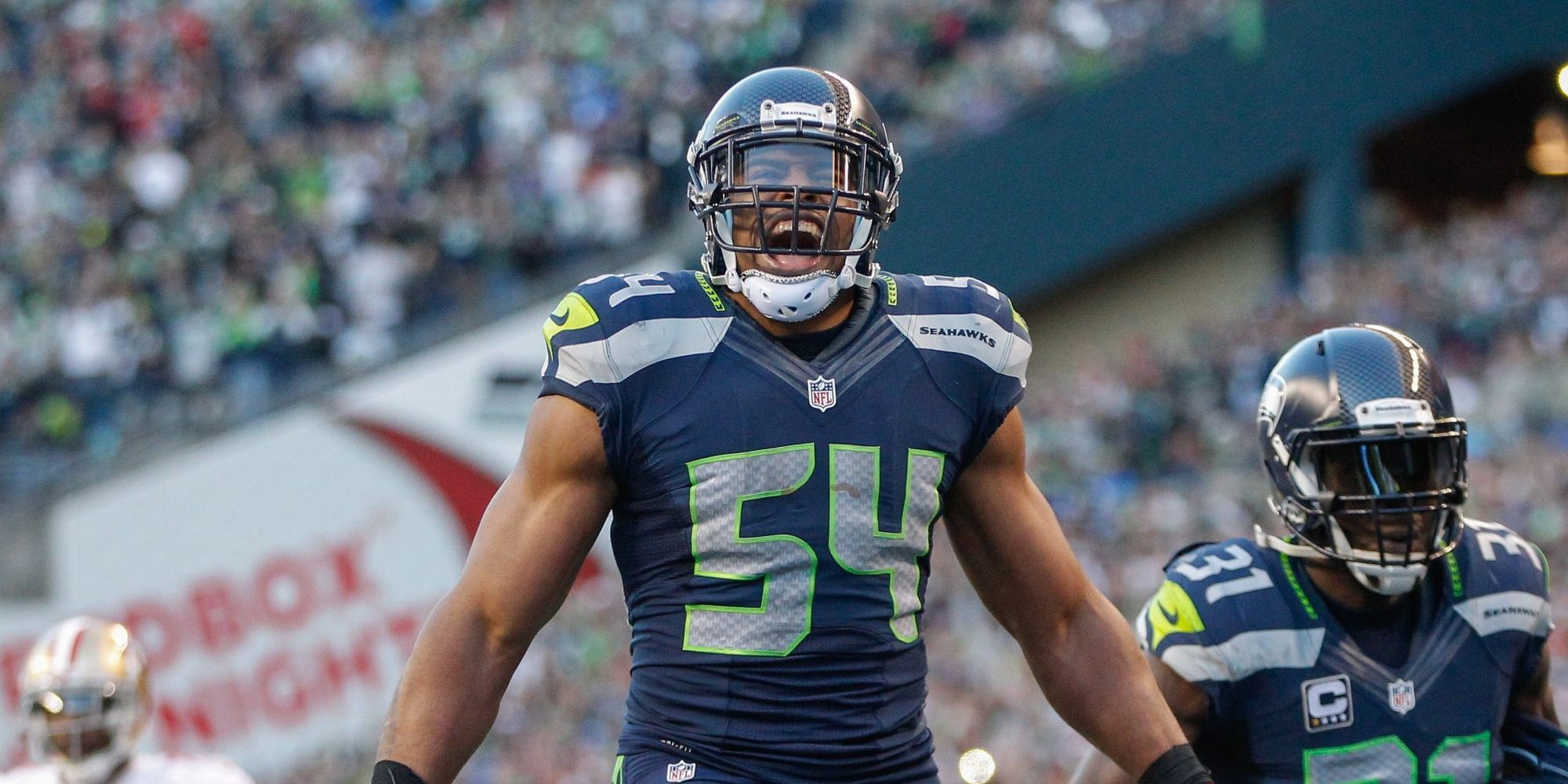 Another older linebacker in his 11th year, Wagner led many a fearsome defense during his time in Seattle with the Seahawks. As the head of the classic "Legion of Boom" defense that went to two Super Bowls and won one, Wagner's smarts are what keep him in this elite tier.
In 2021, he set a career-high in tackles with 170 and broke up five passes, which earned him a 92-rated play recognition in Madden 23. He'll be expected to fill a similar leadership role for the Los Angeles Rams this season after signing a lucrative offseason contract.
6

Darius Leonard, LOLB, Colts, 90 OVR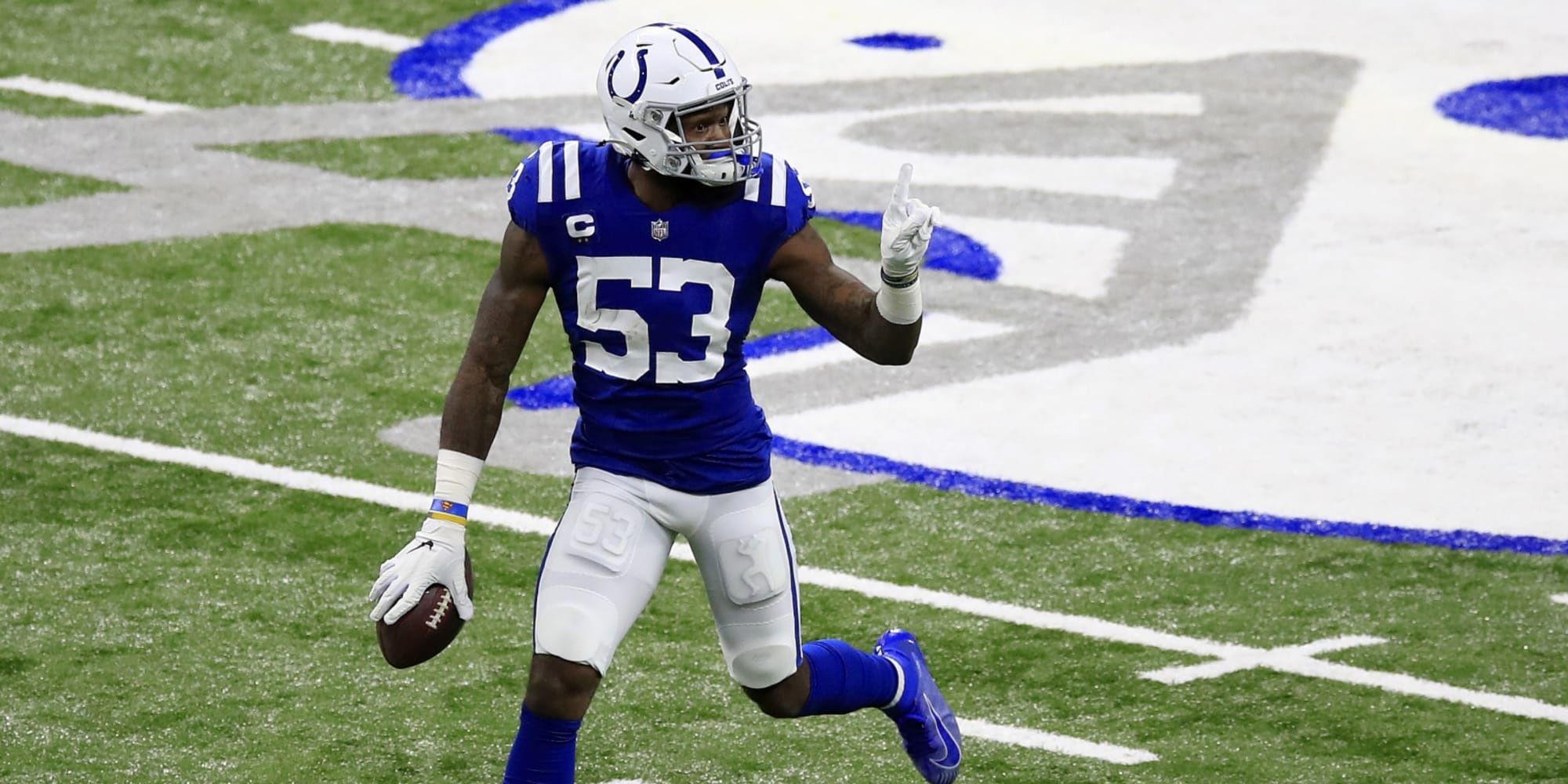 Darius Leonard has been a star since he stepped foot in the league and has the accolades to show for it. He has been named to an All-Pro team each of his four years in the league as well as winning Defensive Rookie of the Year in 2018. In 2021, he totaled four interceptions, eight pass breakups, a league-leading eight forced fumbles, and 122 tackles.
Off-ball linebackers rarely make this many plays, but Leonard is one of a kind. It comes as no surprise, then, that his tackle rating is a 94 to go along with a 98 pursuit rating. No matter where you go on the field, Leonard will find you.
5

Roquan Smith, ROLB, Bears, 89 OVR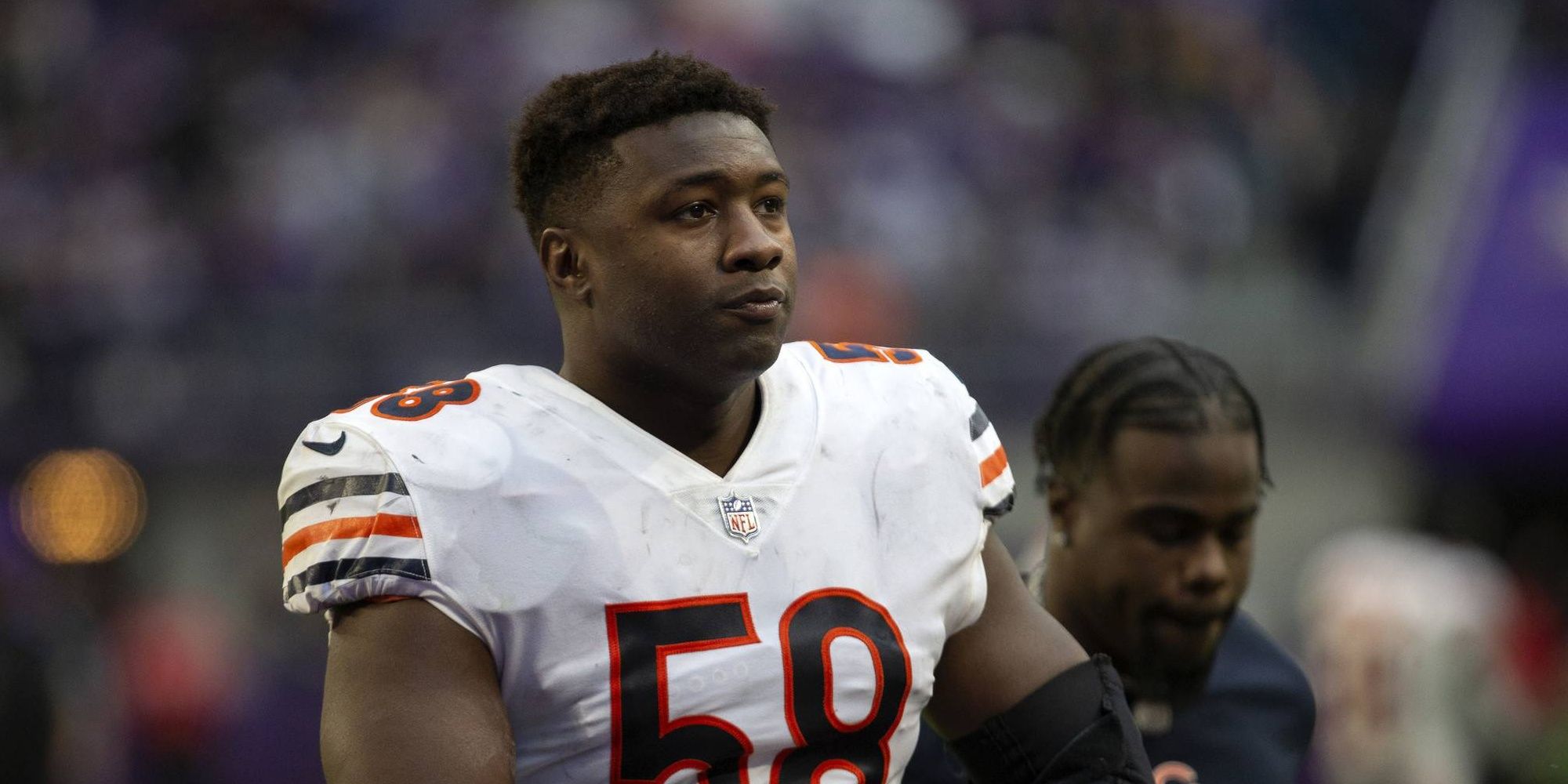 Roquan Smith is currently embroiled in a contract dispute with the Bears, but don't let it distract you from his stellar play. Since coming into the league in 2018, Smith has produced.
In four years, he has rallied 17 pass deflections, five interceptions, 14 sacks, and 524 tackles. He also showed off skills in coverage, allowing just a 76.8 passer rating. His Energizer bunny-like pursuit (91 OVR) and speed (88 OVR) help him move from sideline to sideline shutting down ball carriers.
4

Eric Kendricks, MLB, Vikings, 88 OVR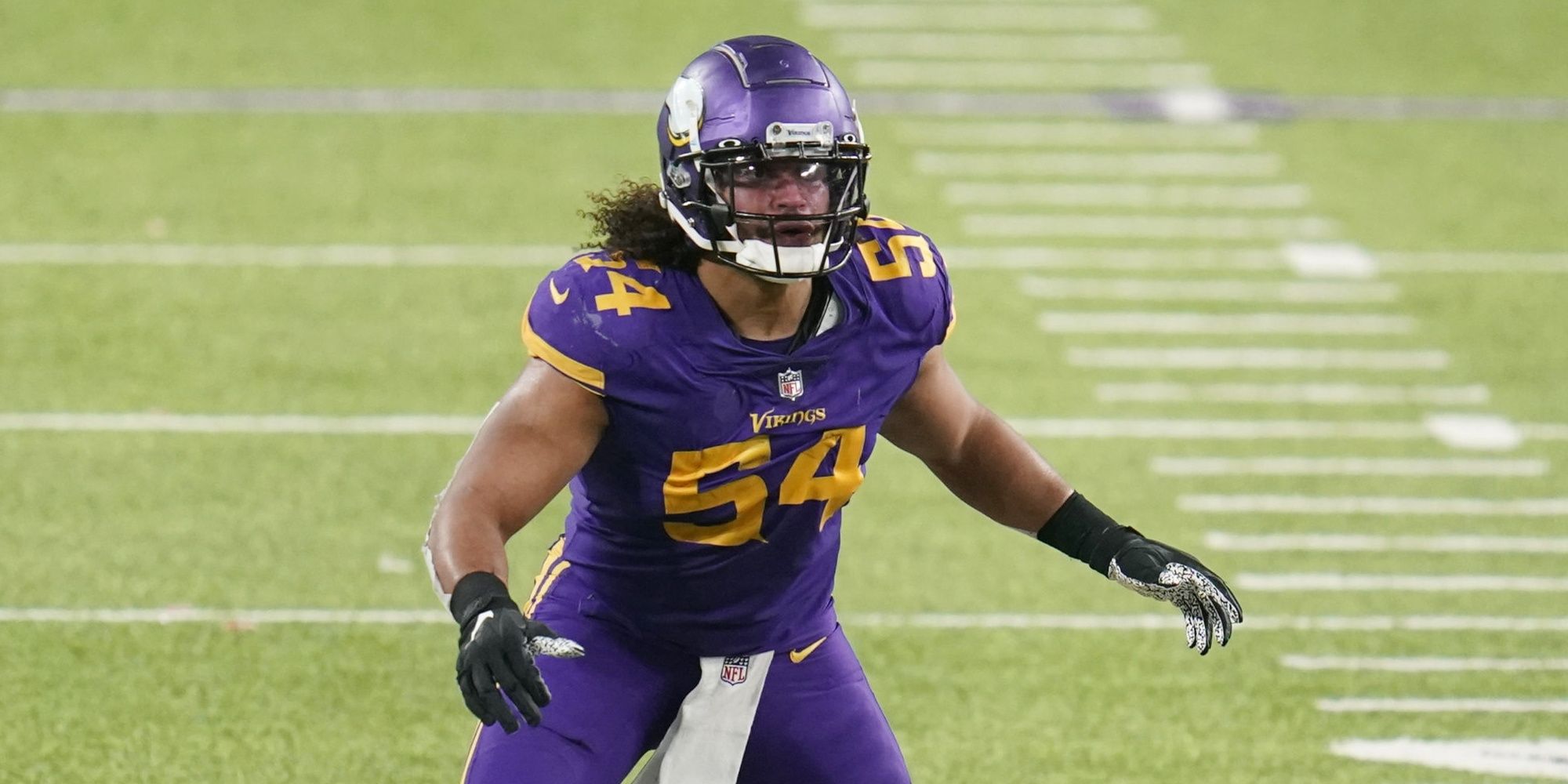 Eric Kendricks has been heralded for his versatility since coming into the league in 2015. In 2019, he was named to his first Pro Bowl and his first All-Pro team off of 12 pass deflections, two forced fumbles, and 110 tackles.
In 2021, he posted a career-high sack total with five, proving that he can step up in the pass rush to compliment his excellent pass coverage. His 91-rated play recognition and 80-rated change of direction will ensure you don't get stuck in the mud chasing even the fastest of players.
3

Micah Parsons, ROLB, Cowboys, 88 OVR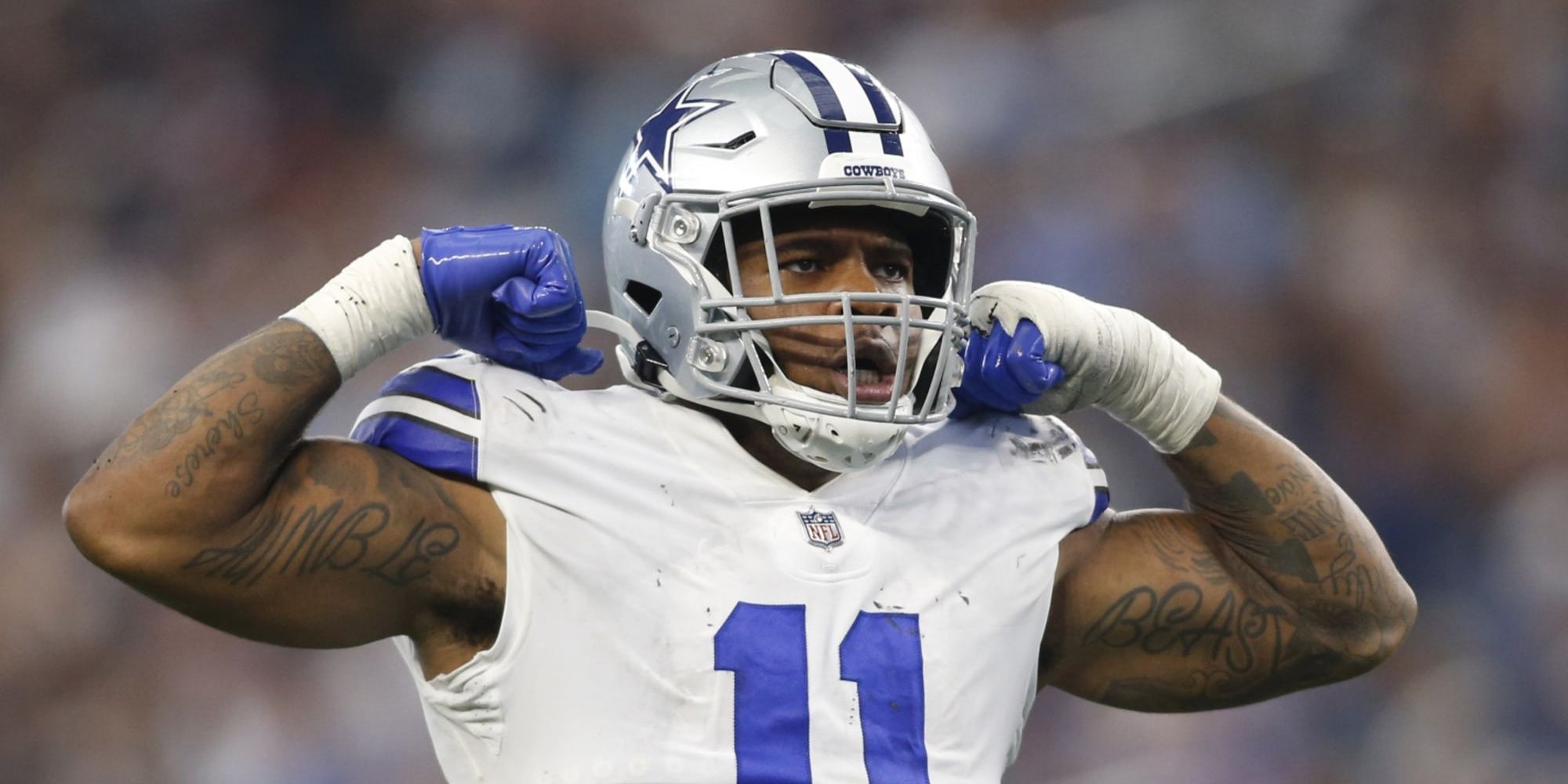 Micah Parsons exploded onto the scene as a rookie and made an immediate impact all over the field. As a pass rusher, Parsons was thrown into the fire out of necessity and came out unscathed, giving the Cowboys a much-needed boost in that area. You can always count on Parsons for a few splash plays, as he tallied three forced fumbles, three pass deflections, and 13 sacks in his rookie year.
This led to him receiving the Defensive Rookie of the Year award and finishing second in the voting for Defensive Player of the Year. Parsons' 91-rated speed, 84-rated finesse moves, and 91-rated pursuit make for a versatile linebacker that can take down any quarterback.
2

De'Vondre Campbell, MLB, Packers, 87 OVR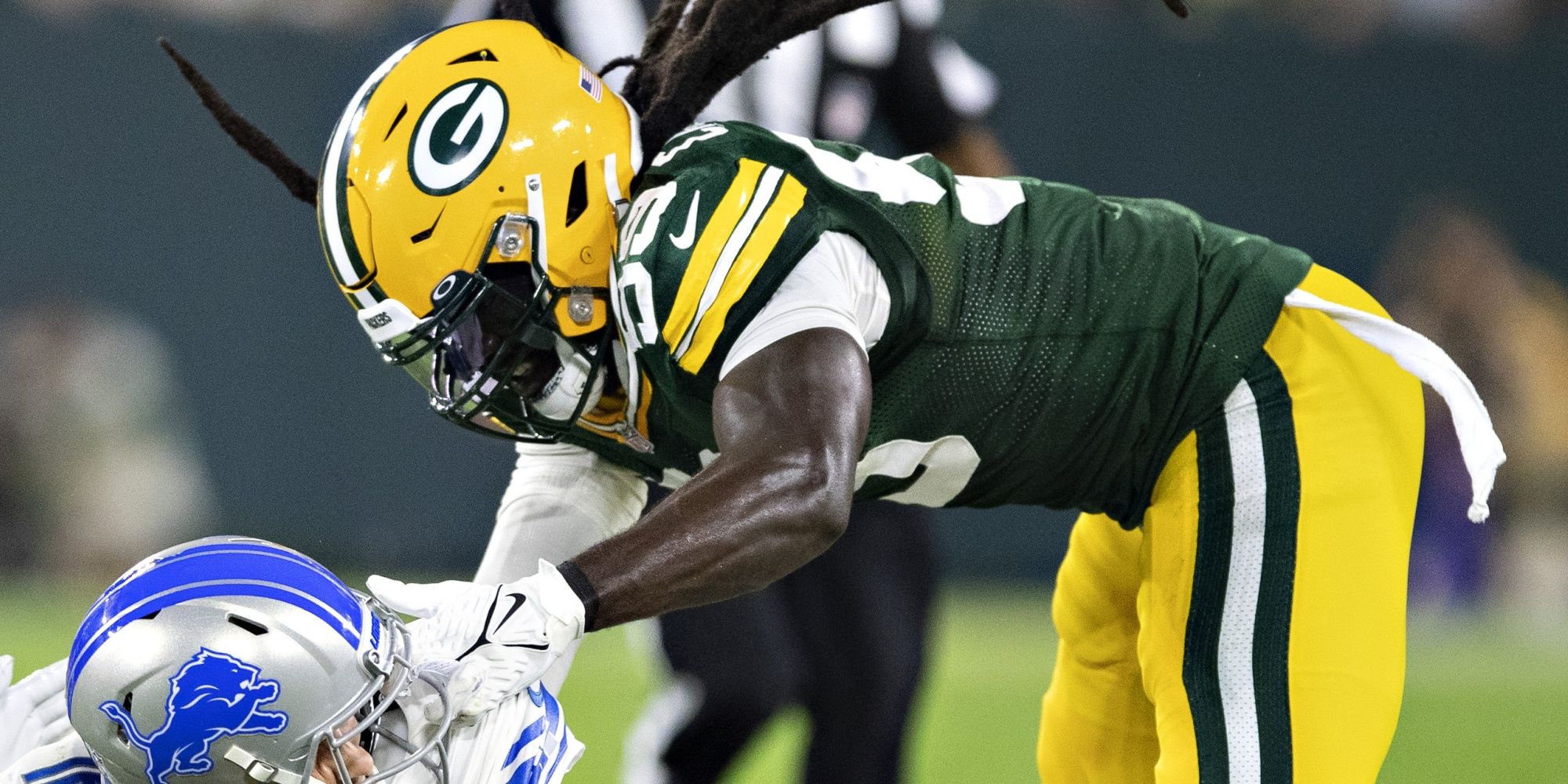 After not showing much in the first five years of his career, De'Vondre Campbell was signed by the Packers to a cheap, $2 million contract last year. Proving himself to be a late bloomer, Campbell burst onto the scene and was named a First-Team All-Pro player.
With two interceptions, two sacks, and 146 tackles, he was more than deserving. An absurd 97-rated tackle ability and a 91-rated pursuit mean it's over once he gets his hand on the ball carrier.
1

Devin White, MLB, Buccaneers, 85 OVR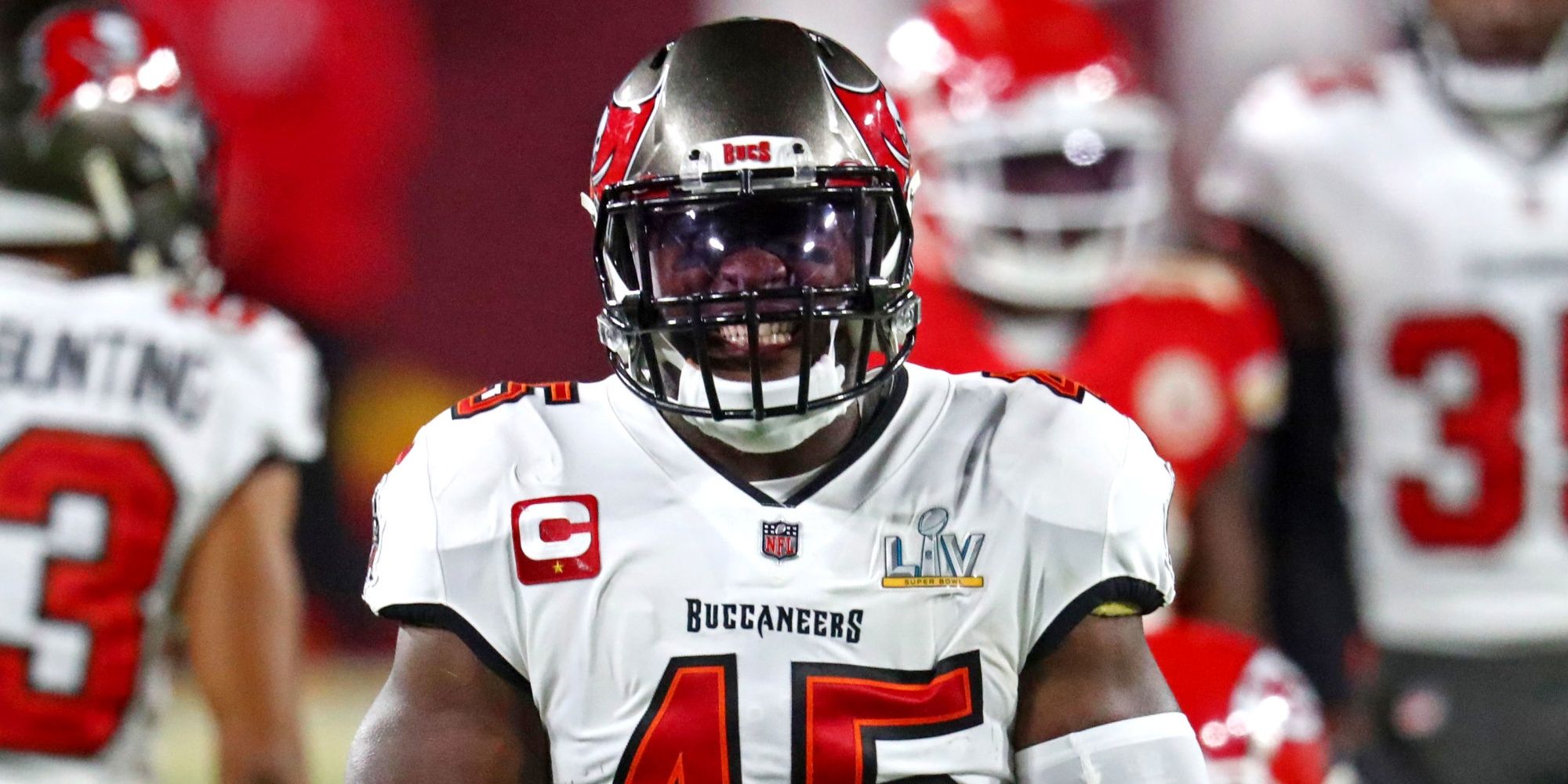 Devin White had sky-high expectations coming out of LSU in 2019 as the fifth overall pick in the NFL draft and has shown many of the traits that placed him so high on draft boards. However, 2021 was his first Pro-Bowl selection off the back of three pass deflections, 18 quarterback hits, and 128 tackles.
If White shows off the level of play he displayed during the Buccaneers' Super Bowl run, offenses will be terrified of the duo of him and Lavonte David. White's 92-rated speed, 91-rated jumping ability, and 94-rated play recognition highlight just how athletic he is in comparison to his peers.
Source: Read Full Article