Magic: The Gathering Arena's Latest Event Makes The Fan-Made Gladiator Format Official
Gladiator, the unofficial 100-card singleton format created by Magic: The Gathering players at the beginning of the pandemic, is becoming an official event format in Magic Arena.
From August 11 at 8 AM PT to August 15 at 8 AM PT, Magic Arena players can give Gladiator a whirl with no entry cost. Players that win will be rewarded one rare card after their first victory and a second rare card for two victories.
Gladiator's rules are similar to Highlander and Commander in terms of deck format, although there's no actual Commander cards or color restrictions. Decks are 100 cards with no sideboards. Only one copy of any non-basic land card is allowed, and all cards in Arena are legal except for these banned cards: Field of the Dead, Natural Order, Nexus of Fate, Oko, Thief of Crowns, and Teferi, Time Raveler. Standard win conditions apply with both players starting at 20 life.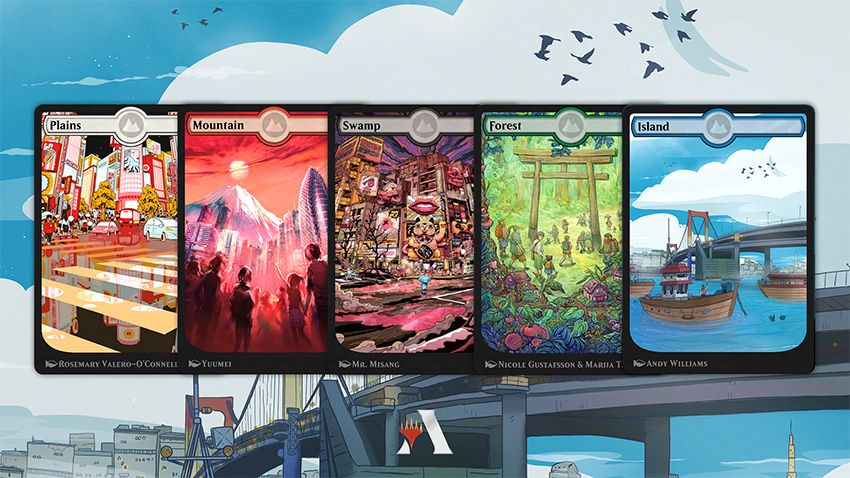 According to the Gladiator blog, the competitive format got started back in 2020 and has only grown in popularity since then. Gladiator is intended to provide the same deck-building challenge as other singleton formats but in a tighter, non-multiplayer-focused package.
Wizards of the Coast is showcasing several community-made decks for newcomers to the format, all of which are available to view in the Decks tab of the Magic Arena client. Just scroll down to the bottom and check under "Community Spotlight: Gladiator." If you have the cards, you can use any of these decks or take part in the event using your own creations.
In addition to the limited-time event, Magic Arena is also getting a few new bundles that were previously limited to Secret Lair drops. The Tokyo full-art lands are available, as are a series of check-lands with minimalist art provided by Matt Jukes. There are also card sleeves available featuring the alternate monarch art from Peter Diamond, too.
Check out the official Magic blog update for the full list of events and tournaments hitting Magic Arena this month.
Source: Read Full Article