Magic: The Gathering's Magic 30 Tickets Go On Sale August 11
Magic: The Gathering's 30th anniversary event will take place in Las Vegas later on October 28. We got our first hint at what Wizards of the Coast has in store to celebrate Magic's big day two months ago, with tournaments, events, cosplay, an exclusive Secret Laid drop, and parties all weekend long. And now, Magic fans will be happy to note that tickets are finally going on sale, and they'll even be cheaper than we first thought.
General admission for a single day starts at just $60.00 USD, fifteen bucks less than previously advertised. Kinds get in for just $20 for a single day. Virtual tickets weren't mentioned in today's update, but last time they were said to be priced at $30.
Today's news also revealed the Magic 30th anniversary promo cards. Commander staples foil-etched Arcane Signet and Sol Ring are both available alongside Unhinged's Richard Garfield, Ph.D. Note that Richard Garfield is not legal in any non-Un format, unlike the upcoming Unfinity. Also note that you only get the Sol Ring if you shell out $350 for the Ruby VIP Commander Package, which also includes three Commander Legends draft boosters, two Modern Horizons draft boosters, Commander Zone access all weekend, and an exclusive deck box and sleeves.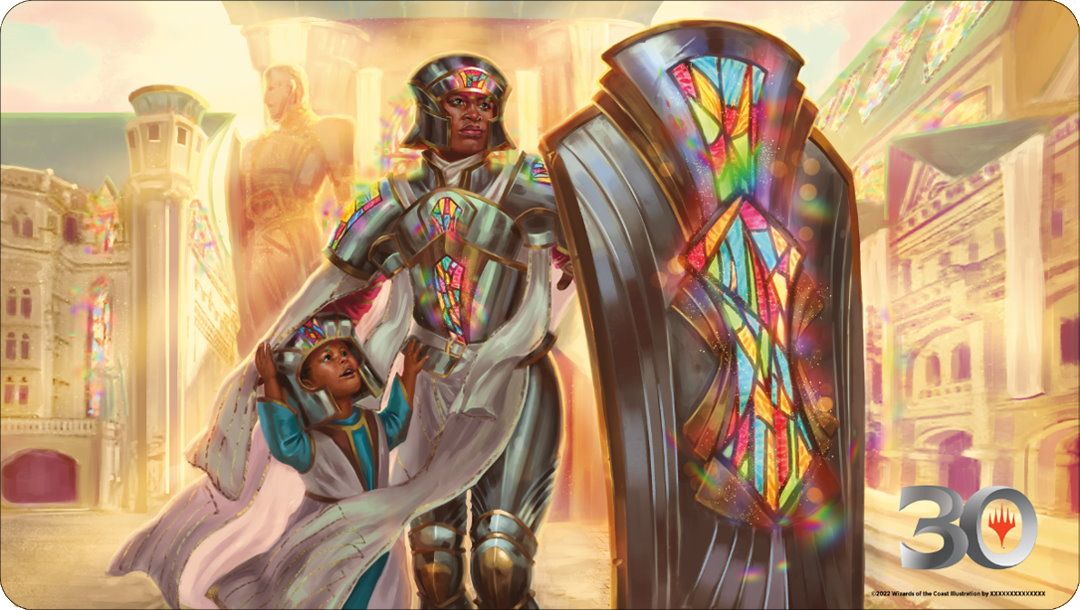 Speaking of those sleeves, you can get a taste of official Magic 30 playmats, sleeves, deck boxes, pins, and even a backpack.
Wizards also listed Magic 30's panels and events, starting with Game Knights Live and the start the Magic 30 Championship on Friday at 2 PM. The Magic 30 Championship will culminate in a Beta draft where the top eight finalists will play with some of the most broken cards in Magic history. And you won't want to miss the Magic 30 Crimson Anniversary party Saturday night at 9 PM. Note that an additional cover charge of $40 will be applied to those who didn't purchase one of the VIP bundles.
Head to the Wizards of the Coast site for the full list of packages, events, and panels. Tickets go on sale August 11.
Source: Read Full Article