Marvel's Midnight Suns: Gift Guide
Quick Links
How To Get And Give Gifts
After returning to the Abbey after a mission in Midnight Suns, you can hang out with a your favorite heroes and give them gifts to boost your friendship, unlocking new abilities and cutscenes. If you want to quickly raise your friendship with your favorite characters, you'll want to cater your gift selection to their likes and dislikes.
Every hero in Midnight Suns has specific gifts that they love, like, and dislike, but figuring out which is which can be difficult and time-consuming. Below, we'll take a look at how to get and give gifts, and every character's gift-recieving preferences.
How To Get And Give Gifts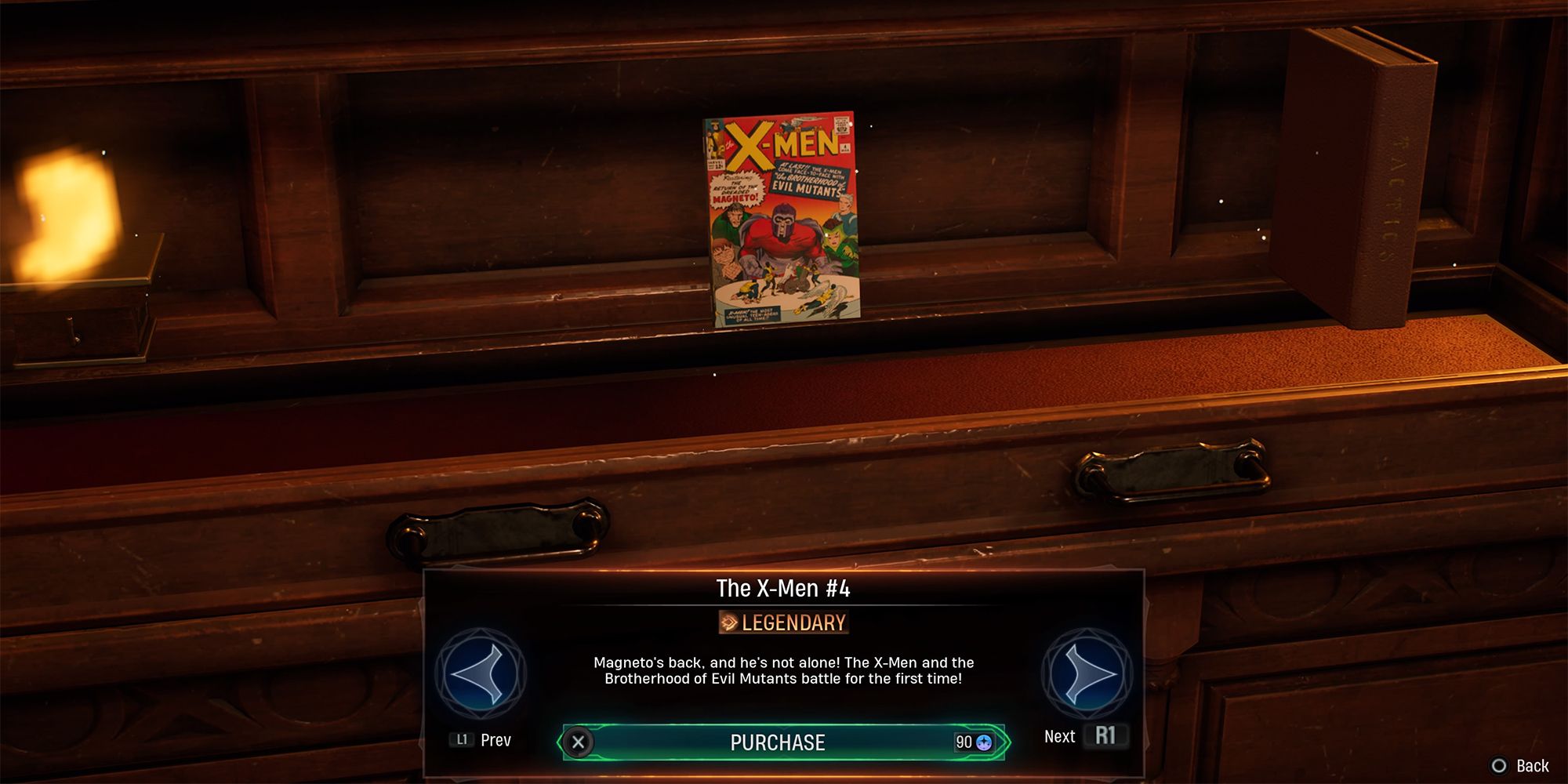 There are a variety of ways you can acquire gifts. Primarily, you can purchase Gifts from the Gift Shop after researching the according project at the Forge. At the Gift Shop, a rotating stock of Gifts will be available to purchase each day with Gloss. You can upgrade the Gift Shop to unlock additional rotating slots.
Additionally, you can use Agatha's cauldron to create Gifts using various materials found around the Abbey. Studying Artifacts with Doctor Strange can also grants common Gifts.
Gifts can be given to characters after engaging in a Hangout with them. Hangouts are available on free nights after missions, and after hanging out with the character, you can give them a Gift. Below, you can find a list of every character, and which Gifts they love, like, and dislike.
Blade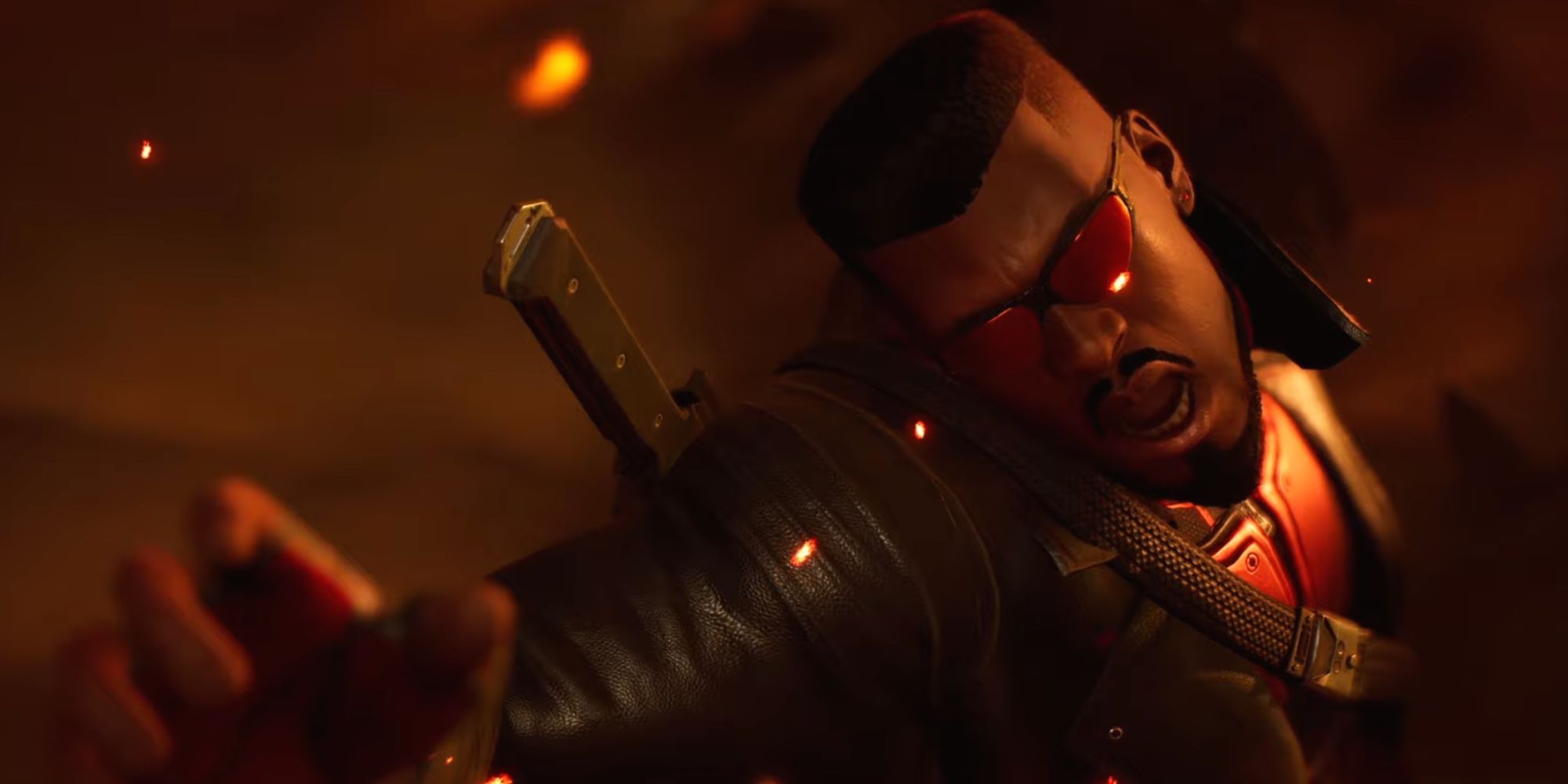 Loved Gifts

Liked Gifts

Disliked Gifts

A Stoic Companion
Candle (Bone)
Candle (Freshly Mowed Grass)
Candle (Grave Dirt)
Candle (Leather and Mahogany)
Candle (Night into Morning)
Candle (Sports Car Interior)
Dealing with Difficult Coworkers
Growing Up With Trauma
Human Anatomy: Volume IV
Magic for Normies
Meat Market
Music Box (A Little Girl's Dream)
Music Box (Blood on Blood)
Music Box (Do It With Style)
Music Box (Transcendental Chimes)
Music Box (Vivaldi: Spring)
Passion in the Moonlight
Practical Muy Thai
Snack Box (1000 Jelly Beans)
Snack Box (Meat-o-phile)
Snack Box (Snax)
Tactics of the Ancients
The Unauthorized Biography of Captain Marvel
Tomb of Dracula #10

Advanced Photography
All New Ghost Rider #1
Amazing Fantasy #15
Avengers #4
Bottle of 18 year Aged Root Beer
Burning Skies: Air Combat in WWII
Candle (Beachy Waves)
Candle (Jet Fuel)
Captain Marvel #1 – 2012
Crystal Ball
Dagger
Dark Beauty: A Gothic Coloring Book
Ghost Rider #1
Goblet
Lessons in Leadership by Lt. Col. James Rhodes
Madripoor in Pictures
Music Box (Face It Tiger)
Music Box (O Danny Boy)
Music Box (On the Slopes of Wundagore)
Photo Frame
Premium Sketchbook
Runaways #1
Serenity: Calming Your Inner Demon
Skull
Snack Box (Luxury Bites)
Snack Box (Premium MREs)
Snack Box (Root Beers of Canada)
Strange Tales #110
Tales of Suspense #39
Tapered Candle
The Incredible Hulk #181
The Uncanny X-Men #160
The X-Men #4
Vase

Iron Man Fanfic Anthology
Multidimensional Cyphers in Graviton Theory
Nineteenth Century Russian Poetry
Snack Box (Fresh and Fruity)
Snack Box (World's Grossest Candy)
The Illustrated History of the Squadron Supreme
Captain America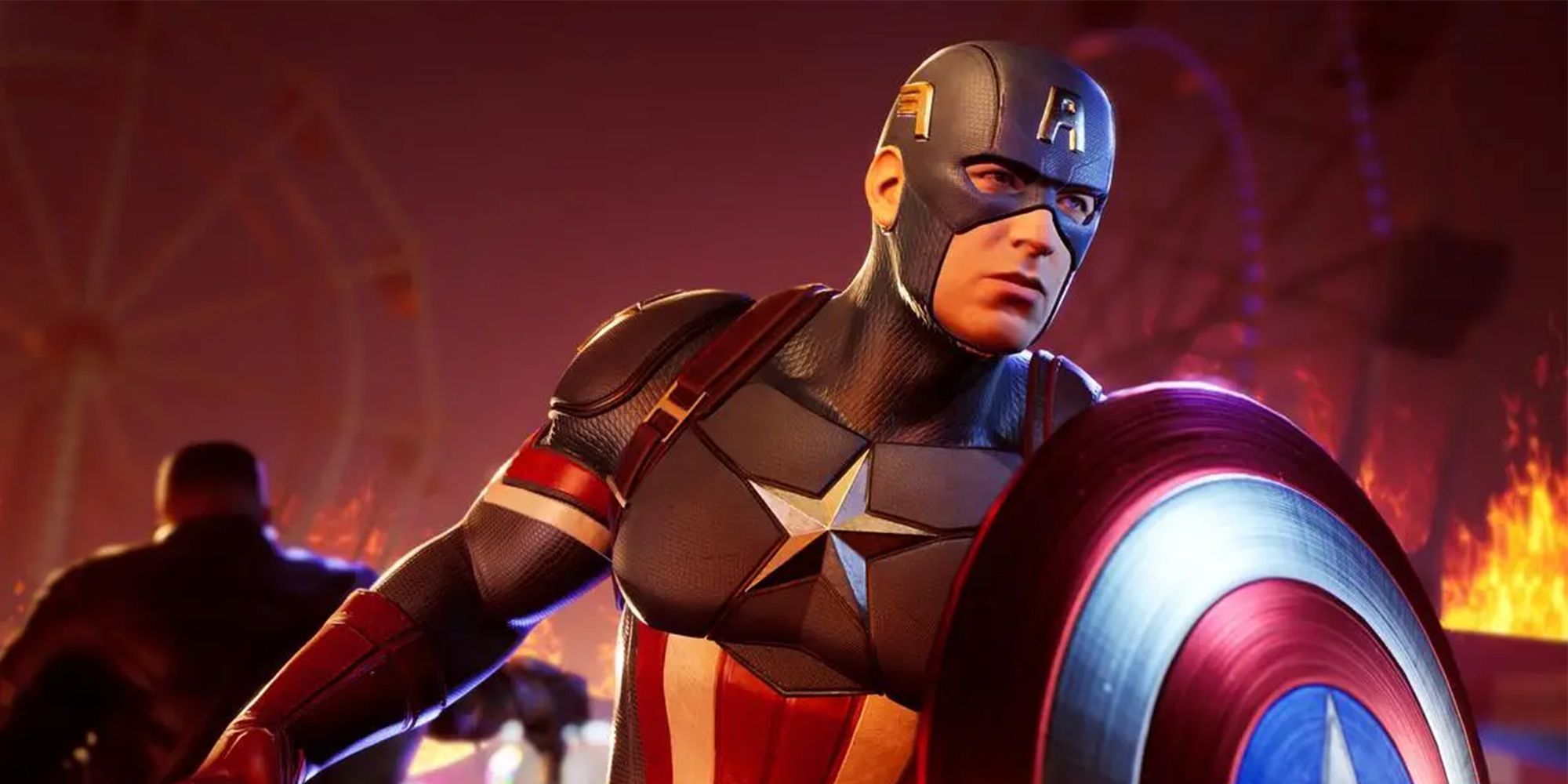 Loved Gifts

Liked Gifts

Disliked Gifts

A Stoic Companion
Avengers #4
Burning Skies: Air Combat in WWII
Candle (Freshly Mowed Grass)
Candle (Leather and Mahogany)
Candle (Night into Morning)
Dealing with Difficult Coworkers
Growing Up With Trauma
Lessons in Leadership by Lt. Col. James Rhodes
Magic for Normies
Music Box (A Little Girl's Dream)
Music Box (O Danny Boy)
Music Box (Vivaldi: Spring)
Passion in the Moonlight
Premium Sketchbook
Snack Box (1000 Jelly Beans)
Snack Box (Fresh and Fruity)
Snack Box (Premium MREs)
Tactics of the Ancients

Advanced Photography
All New Ghost Rider #1
Amazing Fantasy #15
Bottle of 18 year Aged Root Beer
Candle (Beachy Waves)
Candle (Bone)
Candle (Grave Dirt)
Candle (Jet Fuel)
Candle (Sports Car Interior)
Captain Marvel #1 – 2012
Crystal Ball
Dagger
Dark Beauty: A Gothic Coloring Book
Ghost Rider #1
Goblet
Human Anatomy: Volume IV
Madripoor in Pictures
Meat Market
Music Box (Blood on Blood)
Music Box (Do It With Style)
Music Box (Face It Tiger)
Music Box (On the Slopes of Wundagore)
Music Box (Transcendental Chimes)
Photo Frame
Practical Muy Thai
Runaways #1
Serenity: Calming Your Inner Demon
Skull
Snack Box (Luxury Bites)
Snack Box (Meat-o-phile)
Snack Box (Root Beers of Canada)
Snack Box (Snax)
Strange Tales #110
Tales of Suspense #39
Tapered Candle
The Incredible Hulk #181
The Unauthorized Biography of Captain Marvel
The Uncanny X-Men #160
The X-Men #4
Tomb of Dracula #10
Vase

Iron Man Fanfic Anthology
Multidimensional Cyphers in Graviton Theory
Nineteenth Century Russian Poetry
Snack Box (World's Grossest Candy)
The Illustrated History of the Squadron Supreme
Captain Marvel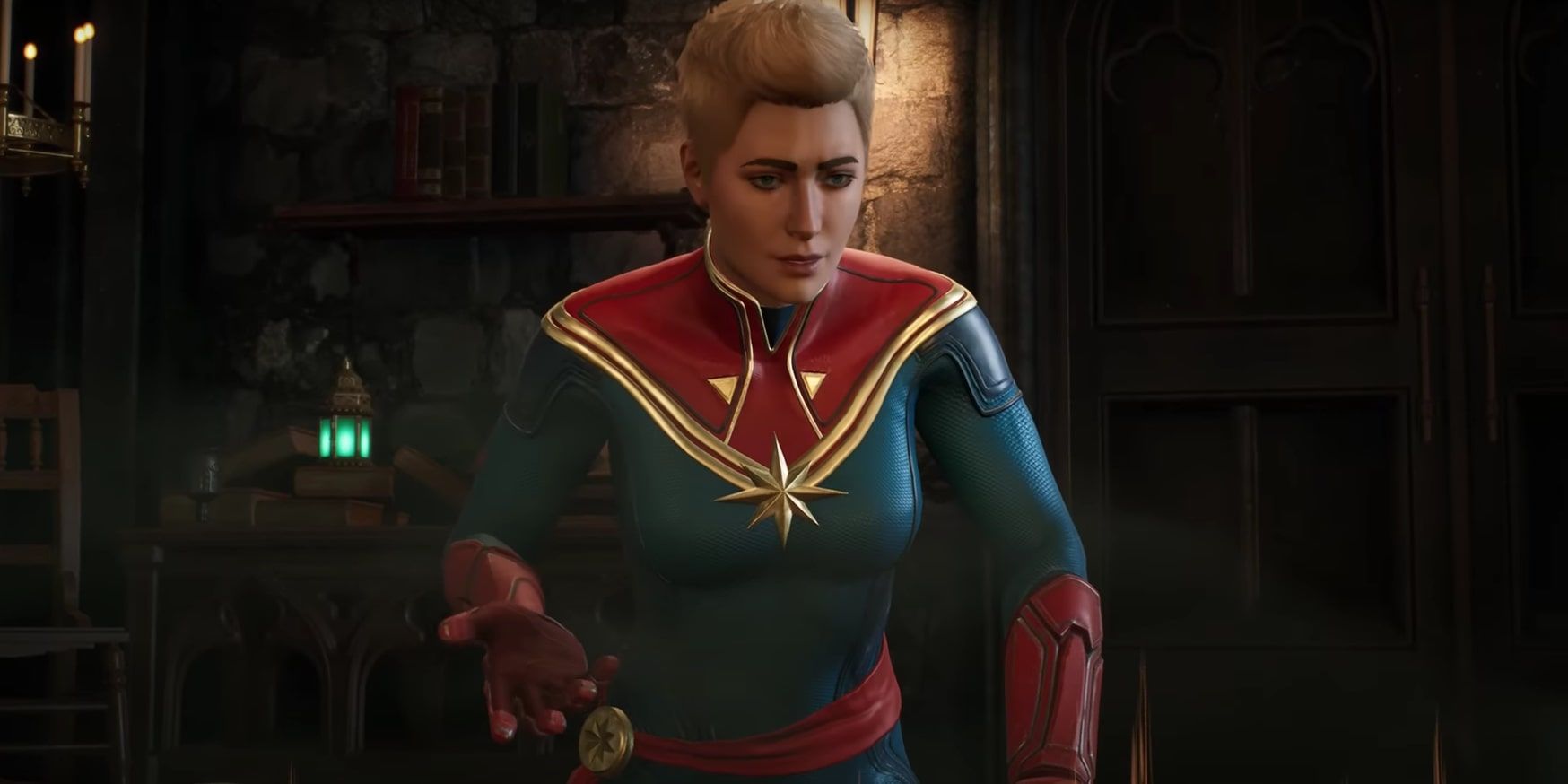 Loved Gifts

Liked Gifts

Disliked Gifts

Burning Skies: Air Combat in WWII
Candle (Freshly Mowed Grass)
Candle (Jet Fuel)
Candle (Leather and Mahogany)
Candle (Night into Morning)
Captain Marvel #1 – 2012
Dealing with Difficult Coworkers
Growing Up With Trauma
Lessons in Leadership by Lt. Col. James Rhodes
Magic for Normies
Music Box (A Little Girl's Dream)
Music Box (Vivaldi: Spring)
Passion in the Moonlight
Practical Muy Thai
Snack Box (1000 Jelly Beans)
Snack Box (Fresh and Fruity)
Snack Box (Premium MREs)
Tactics of the Ancients

Advanced Photography
All New Ghost Rider #1
Amazing Fantasy #15
Avengers #4
Bottle of 18 year Aged Root Beer
Candle (Beachy Waves)
Candle (Bone)
Candle (Grave Dirt)
Candle (Sports Car Interior)
Crystal Ball
Dagger
Dark Beauty: A Gothic Coloring Book
Ghost Rider #1
Goblet
Human Anatomy: Volume IV
Madripoor in Pictures
Meat Market
Multidimensional Cyphers in Graviton Theory
Music Box (Blood on Blood)
Music Box (Do It With Style)
Music Box (Face It Tiger)
Music Box (O Danny Boy)
Music Box (On the Slopes of Wundagore)
Music Box (Transcendental Chimes)
Photo Frame
Premium Sketchbook
Runaways #1
Serenity: Calming Your Inner Demon
Skull
Snack Box (Luxury Bites)
Snack Box (Meat-o-phile)
Snack Box (Root Beers of Canada)
Snack Box (Snax)
Strange Tales #110
Tales of Suspense #39
Tapered Candle
The Incredible Hulk #181
The Uncanny X-Men #160
The X-Men #4
Tomb of Dracula #10
Vase

A Stoic Companion
Iron Man Fanfic Anthology
Nineteenth Century Russian Poetry
Snack Box (World's Grossest Candy)
The Illustrated History of the Squadron Supreme
The Unauthorized Biography of Captain Marvel
Doctor Strange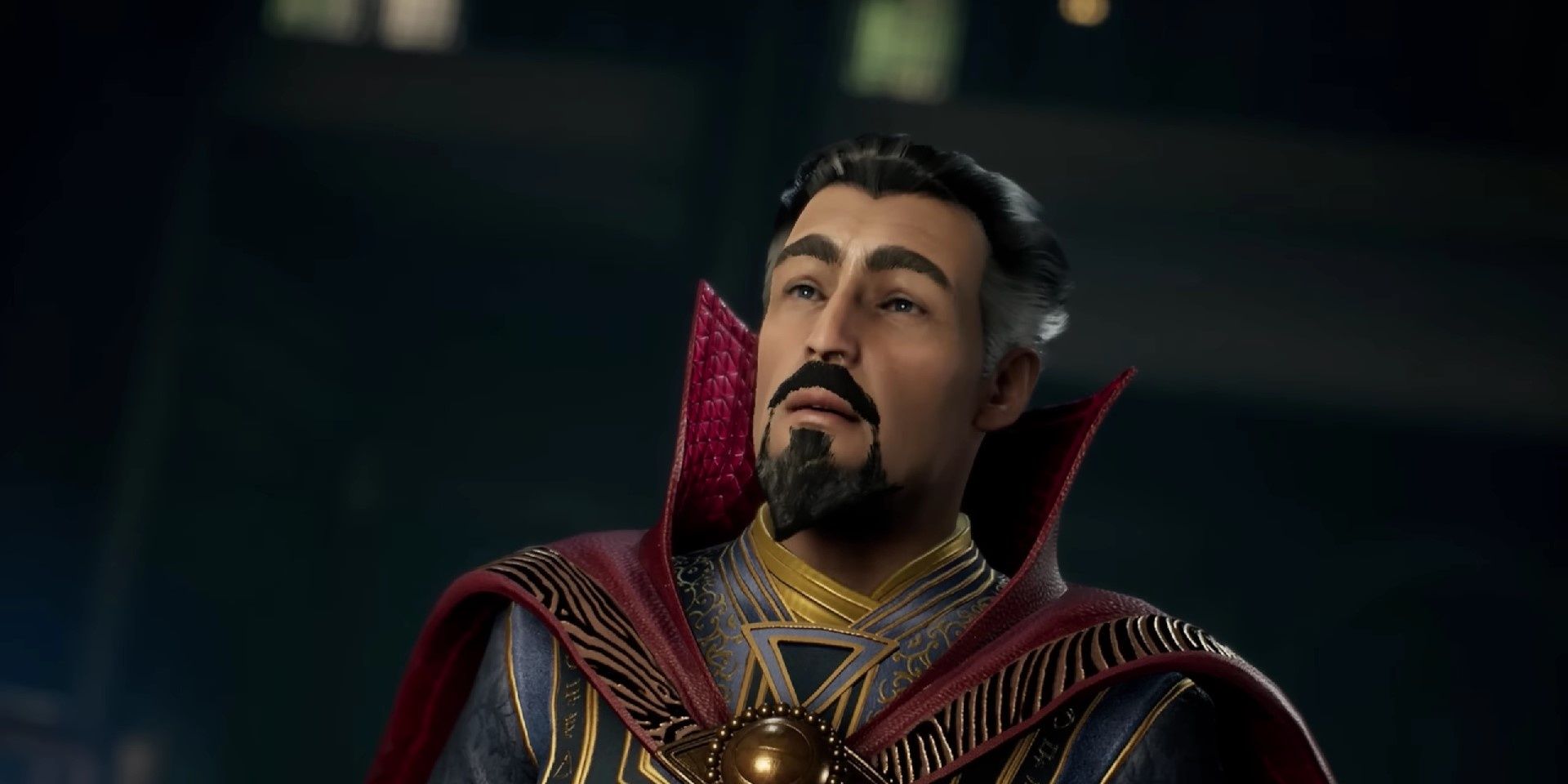 Loved Gifts

Liked Gifts

Disliked Gifts

Candle (Bone)
Candle (Freshly Mowed Grass)
Candle (Leather and Mahogany)
Candle (Night into Morning)
Dealing with Difficult Coworkers
Growing Up With Trauma
Human Anatomy: Volume IV
Meat Market
Music Box (A Little Girl's Dream)
Music Box (Transcendental Chimes)
Music Box (Vivaldi: Spring)
Passion in the Moonlight
Snack Box (1000 Jelly Beans)
Snack Box (Fresh and Fruity)
Strange Tales #110

Advanced Photography
All New Ghost Rider #1
Amazing Fantasy #15
A Stoic Companion
Avengers #4
Bottle of 18 year Aged Root Beer
Burning Skies: Air Combat in WWII
Candle (Beachy Waves)
Candle (Grave Dirt)
Candle (Jet Fuel)
Candle (Sports Car Interior)
Captain Marvel #1 – 2012
Crystal Ball
Dagger
Dark Beauty: A Gothic Coloring Book
Ghost Rider #1
Goblet
Lessons in Leadership by Lt. Col. James Rhodes
Madripoor in Pictures
Multidimensional Cyphers in Graviton Theory
Music Box (Blood on Blood)
Music Box (Do It With Style)
Music Box (Face It Tiger)
Music Box (O Danny Boy)
Music Box (On the Slopes of Wundagore)
Nineteenth Century Russian Poetry
Photo Frame
Practical Muy Thai
Premium Sketchbook
Runaways #1
Serenity: Calming Your Inner Demon
Skull
Snack Box (Luxury Bites)
Snack Box (Meat-o-phile)
Snack Box (Premium MREs)
Snack Box (Root Beers of Canada)
Snack Box (Snax)
Snack Box (World's Grossest Candy)
Tactics of the Ancients
Tales of Suspense #39
Tapered Candle
The Incredible Hulk #181
The Unauthorized Biography of Captain Marvel
The Uncanny X-Men #160
The X-Men #4
Tomb of Dracula #10
Vase

Iron Man Fanfic Anthology
Magic for Normies
The Illustrated History of the Squadron Supreme
Ghost Rider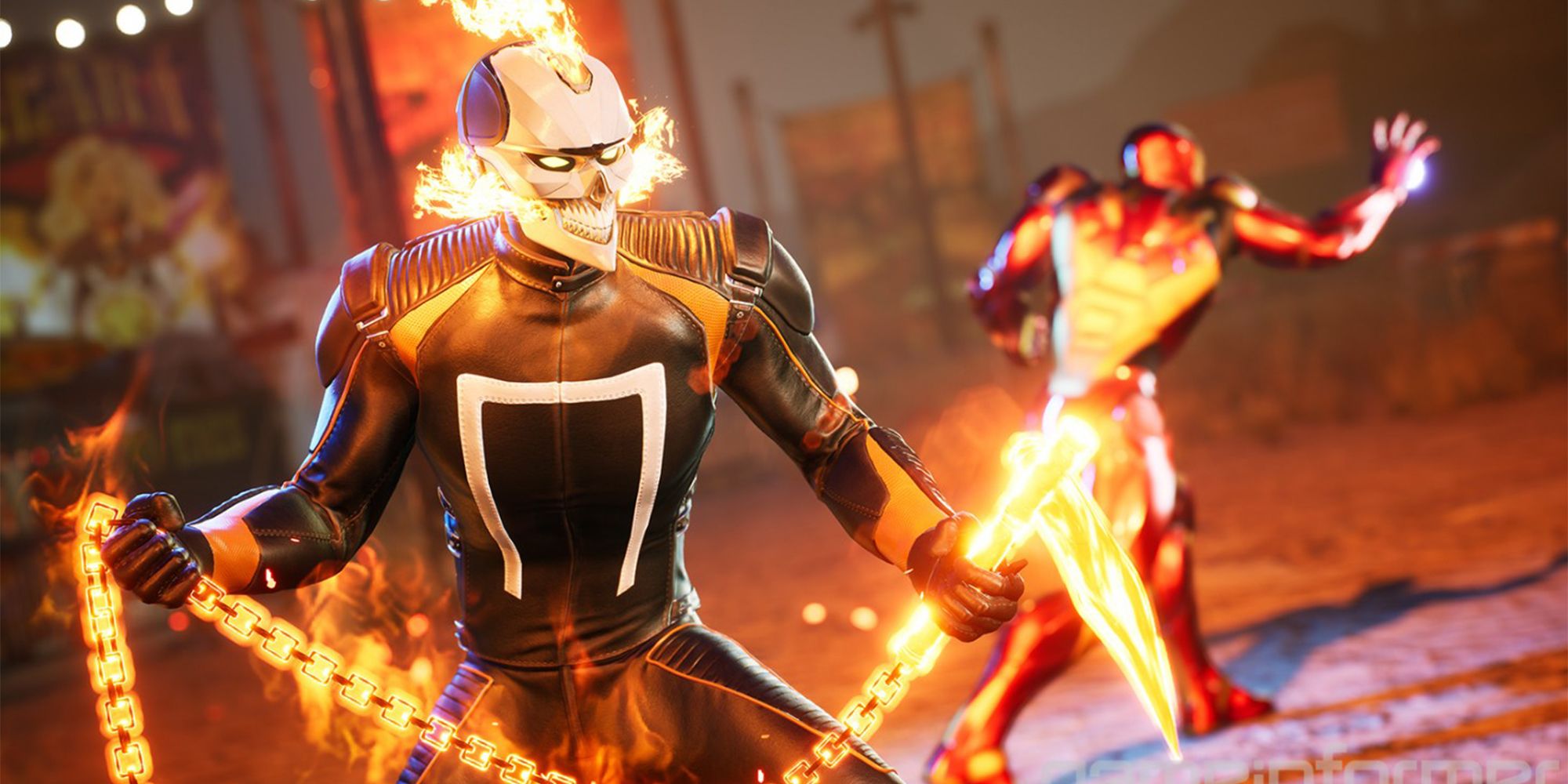 Loved Gifts

Liked Gifts

Disliked Gifts

All New Ghost Rider #1
Candle (Beachy Waves)
Candle (Bone)
Candle (Freshly Mowed Grass)
Candle (Grave Dirt)
Candle (Night into Morning)
Candle (Sports Car Interior)
Dealing with Difficult Coworkers
Meat Market
Music Box (A Little Girl's Dream)
Music Box (Do It With Style)
Music Box (Vivaldi: Spring)
Passion in the Moonlight
Serenity: Calming Your Inner Demon
Snack Box (1000 Jelly Beans)
Snack Box (Fresh and Fruity)
Snack Box (Snax)

Advanced Photography
Amazing Fantasy #15
Avengers #4
Bottle of 18 year Aged Root Beer
Burning Skies: Air Combat in WWII
Candle (Jet Fuel)
Candle (Leather and Mahogany)
Captain Marvel #1 – 2012
Crystal Ball
Dagger
Dark Beauty: A Gothic Coloring Book
Ghost Rider #1
Goblet
Growing Up With Trauma
Human Anatomy: Volume IV
Lessons in Leadership by Lt. Col. James Rhodes
Madripoor in Pictures
Magic for Normies
Multidimensional Cyphers in Graviton Theory
Music Box (Blood on Blood)
Music Box (Face It Tiger)
Music Box (O Danny Boy)
Music Box (On the Slopes of Wundagore)
Music Box (Transcendental Chimes)
Photo Frame
Practical Muy Thai
Premium Sketchbook
Runaways #1
Skull
Snack Box (Luxury Bites)
Snack Box (Meat-o-phile)
Snack Box (Premium MREs)
Snack Box (Root Beers of Canada)
Strange Tales #110
Tactics of the Ancients
Tales of Suspense #39
Tapered Candle
The Incredible Hulk #181
The Unauthorized Biography of Captain Marvel
The Uncanny X-Men #160
The X-Men #4
Tomb of Dracula #10
Vase

A Stoic Companion
Iron Man Fanfic Anthology
Nineteenth Century Russian Poetry
Snack Box (World's Grossest Candy)
The Illustrated History of the Squadron Supreme
Hulk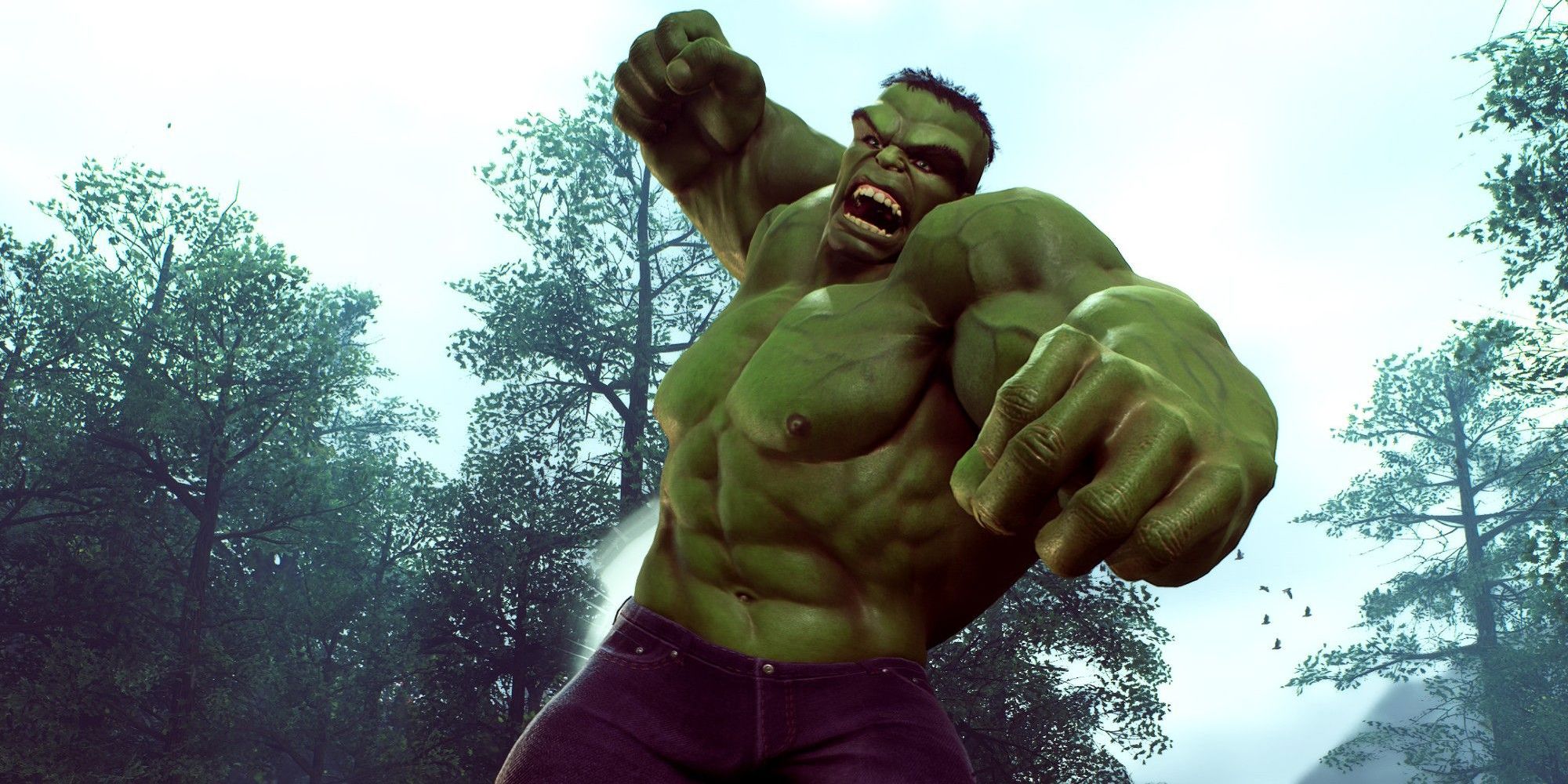 Loved Gifts

Liked Gifts

Disliked Gifts

Advanced Photography
All New Ghost Rider #1
Amazing Fantasy #15
A Stoic Companion
Avengers #4
Bottle of 18 year Aged Root Beer
Burning Skies: Air Combat in WWII
Candle (Beachy Waves)
Candle (Bone)
Candle (Freshly Mowed Grass)
Candle (Grave Dirt)
Candle (Jet Fuel)
Candle (Leather and Mahogany)
Candle (Night into Morning)
Candle (Sports Car Interior)
Captain Marvel #1 – 2012
Crystal Ball
Dagger
Dark Beauty: A Gothic Coloring Book
Dealing with Difficult Coworkers
Ghost Rider #1
Goblet
Growing Up With Trauma
Human Anatomy: Volume IV
Iron Man Fanfic Anthology
Lessons in Leadership by Lt. Col. James Rhodes
Madripoor in Pictures
Magic for Normies
Meat Market
Multidimensional Cyphers in Graviton Theory
Music Box (A Little Girl's Dream)
Music Box (Blood on Blood)
Music Box (Do It With Style)
Music Box (Face It Tiger)
Music Box (O Danny Boy)
Music Box (On the Slopes of Wundagore)
Music Box (Transcendental Chimes)
Music Box (Vivaldi: Spring)
Nineteenth Century Russian Poetry
Passion in the Moonlight
Photo Frame
Practical Muy Thai
Premium Sketchbook
Runaways #1
Serenity: Calming Your Inner Demon
Skull
Snack Box (1000 Jelly Beans)
Snack Box (Fresh and Fruity)
Snack Box (Luxury Bites)
Snack Box (Meat-o-phile)
Snack Box (Premium MREs)
Snack Box (Root Beers of Canada)
Snack Box (Snax)
Strange Tales #110
Tactics of the Ancients
Tales of Suspense #39
Tapered Candle
The Illustrated History of the Squadron Supreme
The Incredible Hulk #181
The Unauthorized Biography of Captain Marvel
The Uncanny X-Men #160
The X-Men #4
Tomb of Dracula #10
Vase

Snack Box (World's Grossest Candy)
Iron Man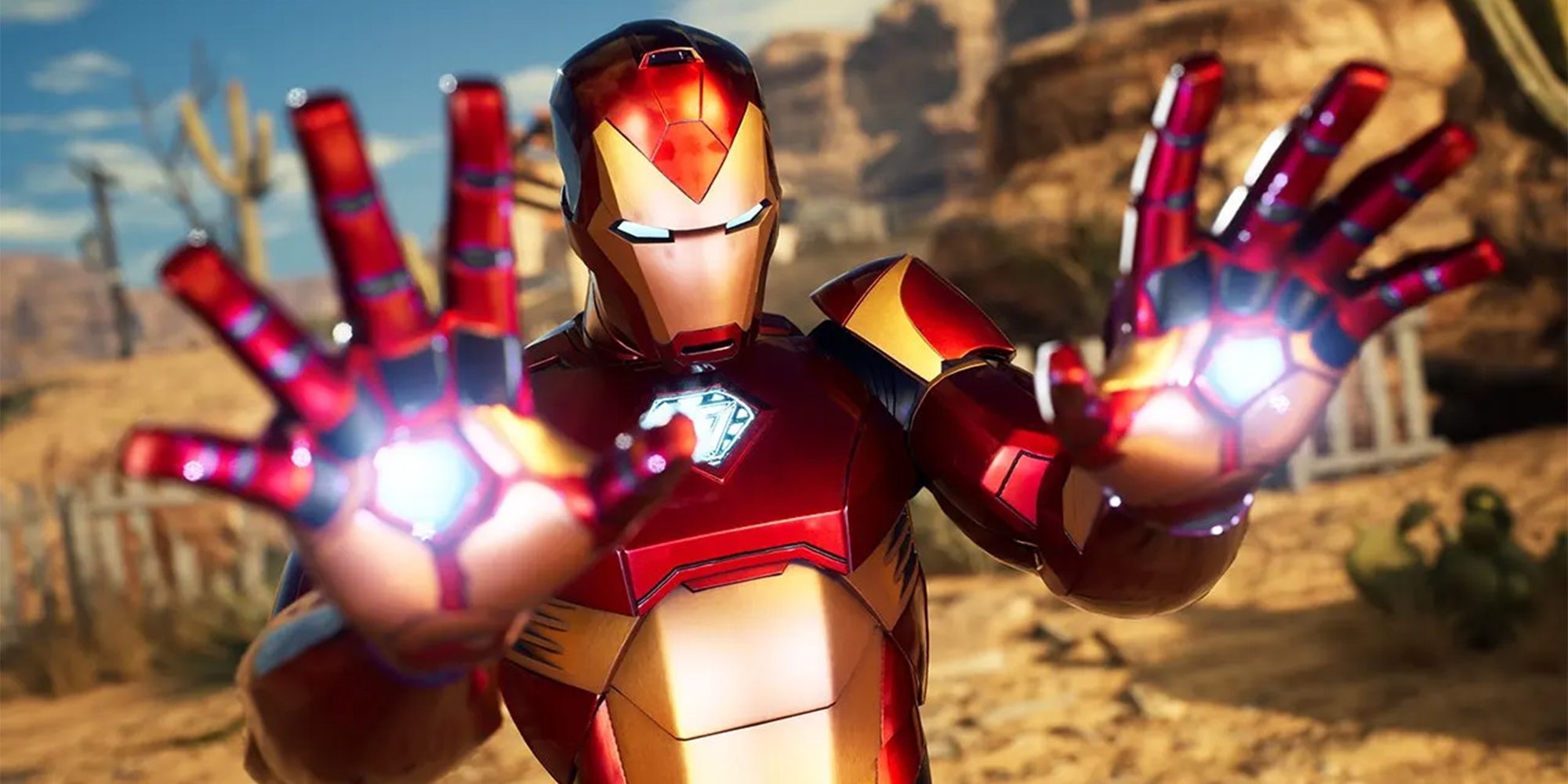 Loved Gifts

Liked Gifts

Disliked Gifts

Candle (Freshly Mowed Grass)
Candle (Leather and Mahogany)
Candle (Night into Morning)
Candle (Sports Car Interior)
Dealing with Difficult Coworkers
Growing Up With Trauma
Iron Man Fanfic Anthology
Lessons in Leadership by Lt. Col. James Rhodes
Magic for Normies
Multidimensional Cyphers in Graviton Theory
Music Box (A Little Girl's Dream)
Music Box (Do It With Style)
Music Box (Face It Tiger)
Music Box (Vivaldi: Spring)
Passion in the Moonlight
Snack Box (1000 Jelly Beans)
Snack Box (Fresh and Fruity)
Snack Box (Luxury Bites)
Tales of Suspense #39
The Unauthorized Biography of Captain Marvel

Advanced Photography
All New Ghost Rider #1
Amazing Fantasy #15
Avengers #4
Bottle of 18 year Aged Root Beer
Burning Skies: Air Combat in WWII
Candle (Beachy Waves)
Candle (Bone)
Candle (Grave Dirt)
Candle (Jet Fuel)
Captain Marvel #1 – 2012
Crystal Ball
Dagger
Dark Beauty: A Gothic Coloring Book
Ghost Rider #1
Goblet
Human Anatomy: Volume IV
Madripoor in Pictures
Music Box (Blood on Blood)
Music Box (O Danny Boy)
Music Box (On the Slopes of Wundagore)
Music Box (Transcendental Chimes)
Photo Frame
Practical Muy Thai
Premium Sketchbook
Runaways #1
Serenity: Calming Your Inner Demon
Skull
Snack Box (Meat-o-phile)
Snack Box (Premium MREs)
Snack Box (Root Beers of Canada)
Snack Box (Snax)
Strange Tales #110
Tactics of the Ancients
Tapered Candle
The Incredible Hulk #181
The Uncanny X-Men #160
The X-Men #4
Tomb of Dracula #10
Vase

A Stoic Companion
Meat Market
Nineteenth Century Russian Poetry
Snack Box (World's Grossest Candy)
The Illustrated History of the Squadron Supreme
Magik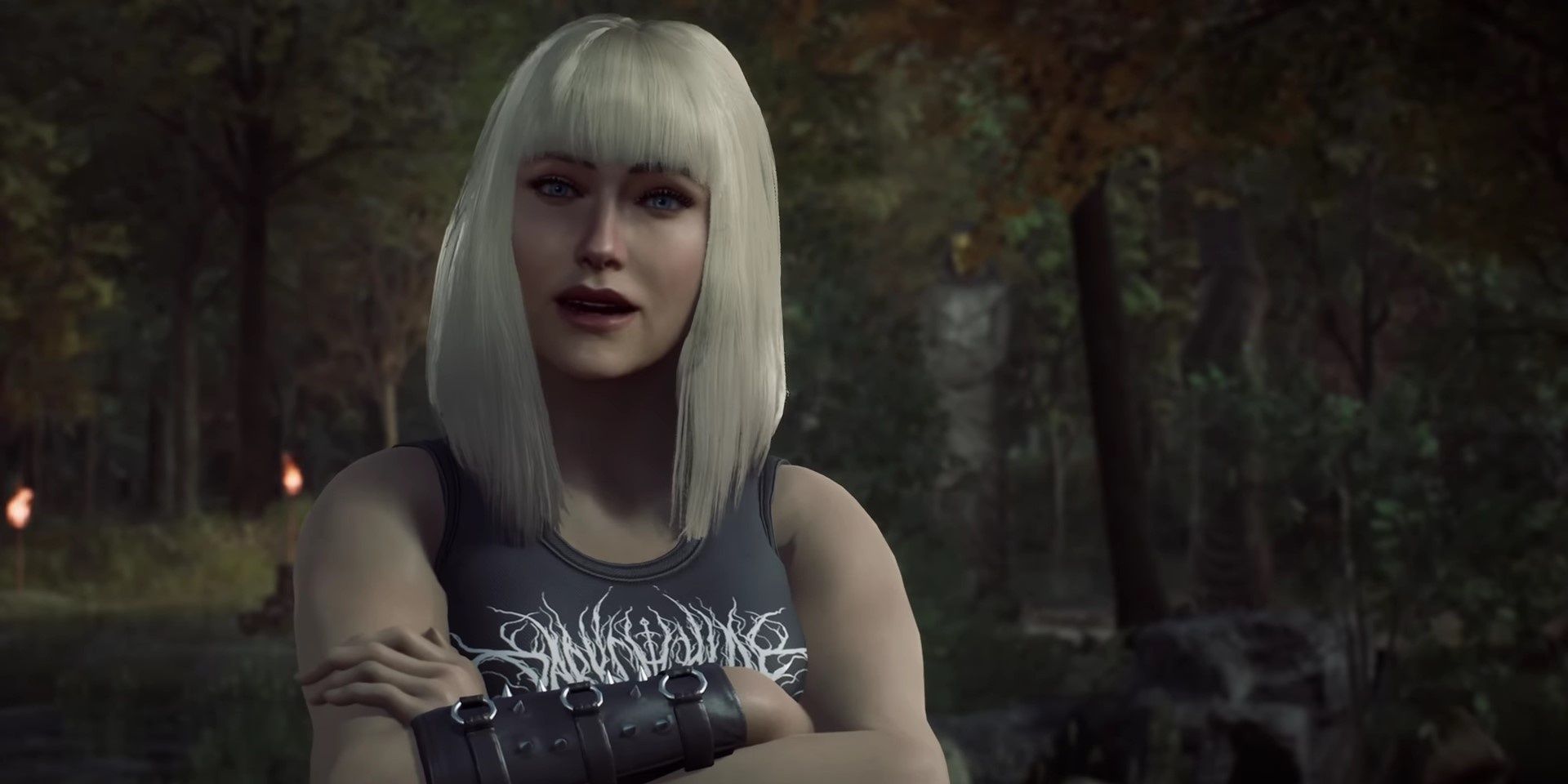 Loved Gifts

Liked Gifts

Disliked Gifts

A Stoic Companion
Candle (Bone)
Candle (Freshly Mowed Grass)
Candle (Grave Dirt)
Dealing with Difficult Coworkers
Human Anatomy: Volume IV
Meat Market
Music Box (A Little Girl's Dream)
Music Box (Blood on Blood)
Music Box (Do It With Style)
Music Box (Face It Tiger)
Music Box (O Danny Boy)
Music Box (Transcendental Chimes)
Music Box (Vivaldi: Spring)
Nineteenth Century Russian Poetry
Passion in the Moonlight
Snack Box (1000 Jelly Beans)
Snack Box (Fresh and Fruity)
Snack Box (Snax)
Snack Box (World's Grossest Candy)
The Unauthorized Biography of Captain Marvel
The Uncanny X-Men #160

Advanced Photography
All New Ghost Rider #1
Amazing Fantasy #15
Avengers #4
Bottle of 18 year Aged Root Beer
Burning Skies: Air Combat in WWII
Candle (Beachy Waves)
Candle (Jet Fuel)
Candle (Leather and Mahogany)
Candle (Night into Morning)
Candle (Sports Car Interior)
Captain Marvel #1 – 2012
Crystal Ball
Dagger
Dark Beauty: A Gothic Coloring Book
Ghost Rider #1
Goblet
Growing Up With Trauma
Lessons in Leadership by Lt. Col. James Rhodes
Madripoor in Pictures
Music Box (On the Slopes of Wundagore)
Photo Frame
Practical Muy Thai
Premium Sketchbook
Runaways #1
Serenity: Calming Your Inner Demon
Skull
Snack Box (Luxury Bites)
Snack Box (Meat-o-phile)
Snack Box (Premium MREs)
Snack Box (Root Beers of Canada)
Strange Tales #110
Tactics of the Ancients
Tales of Suspense #39
Tapered Candle
The Incredible Hulk #181
The X-Men #4
Tomb of Dracula #10
Vase

Iron Man Fanfic Anthology
Magic for Normies
Multidimensional Cyphers in Graviton Theory
The Illustrated History of the Squadron Supreme
Nico Minoru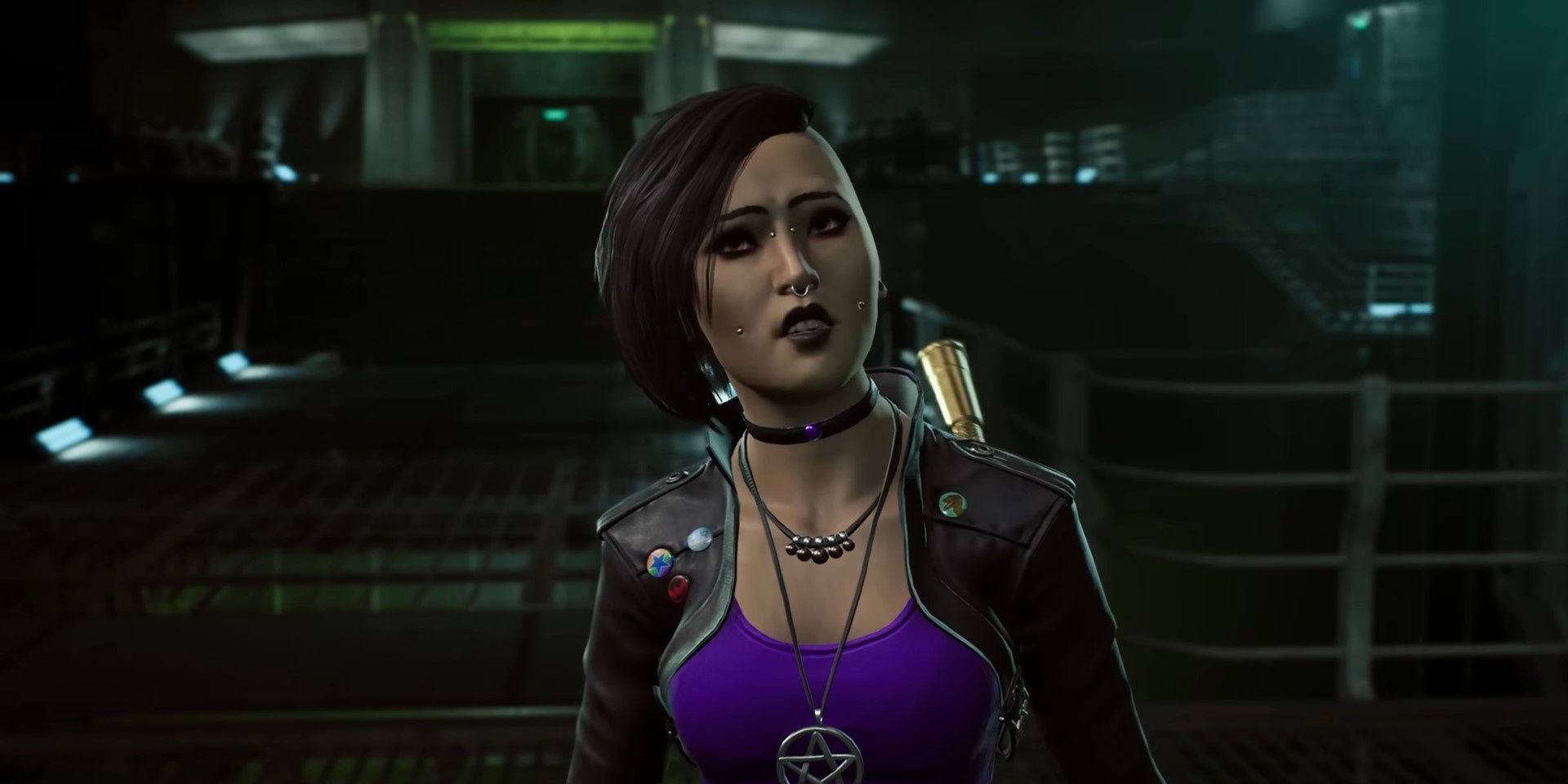 Loved Gifts

Liked Gifts

Disliked Gifts

Candle (Beachy Waves)
Candle (Freshly Mowed Grass)
Candle (Grave Dirt)
Candle (Night into Morning)
Dark Beauty: A Gothic Coloring Book
Dealing with Difficult Coworkers
Growing Up With Trauma
Meat Market
Music Box (A Little Girl's Dream)
Music Box (Blood on Blood)
Music Box (Do It With Style)
Music Box (Vivaldi: Spring)
Passion in the Moonlight
Runaways #1
Snack Box (1000 Jelly Beans)
Snack Box (Fresh and Fruity)
Snack Box (Luxury Bites)
Snack Box (Snax)
The Unauthorized Biography of Captain Marvel

Advanced Photography
All New Ghost Rider #1
Amazing Fantasy #15
A Stoic Companion
Avengers #4
Bottle of 18 year Aged Root Beer
Burning Skies: Air Combat in WWII
Candle (Bone)
Candle (Jet Fuel)
Candle (Leather and Mahogany)
Candle (Sports Car Interior)
Captain Marvel #1 – 2012
Crystal Ball
Dagger
Ghost Rider #1
Goblet
Human Anatomy: Volume IV
Lessons in Leadership by Lt. Col. James Rhodes
Madripoor in Pictures
Music Box (Face It Tiger)
Music Box (O Danny Boy)
Music Box (On the Slopes of Wundagore)
Music Box (Transcendental Chimes)
Photo Frame
Practical Muy Thai
Premium Sketchbook
Serenity: Calming Your Inner Demon
Skull
Snack Box (Premium MREs)
Snack Box (Root Beers of Canada)
Strange Tales #110
Tactics of the Ancients
Tales of Suspense #39
Tapered Candle
The Incredible Hulk #181
The Uncanny X-Men #160
The X-Men #4
Tomb of Dracula #10
Vase

Iron Man Fanfic Anthology
Magic for Normies
Multidimensional Cyphers in Graviton Theory
Nineteenth Century Russian Poetry
Snack Box (Meat-o-phile)
Snack Box (World's Grossest Candy)
The Illustrated History of the Squadron Supreme
Scarlet Witch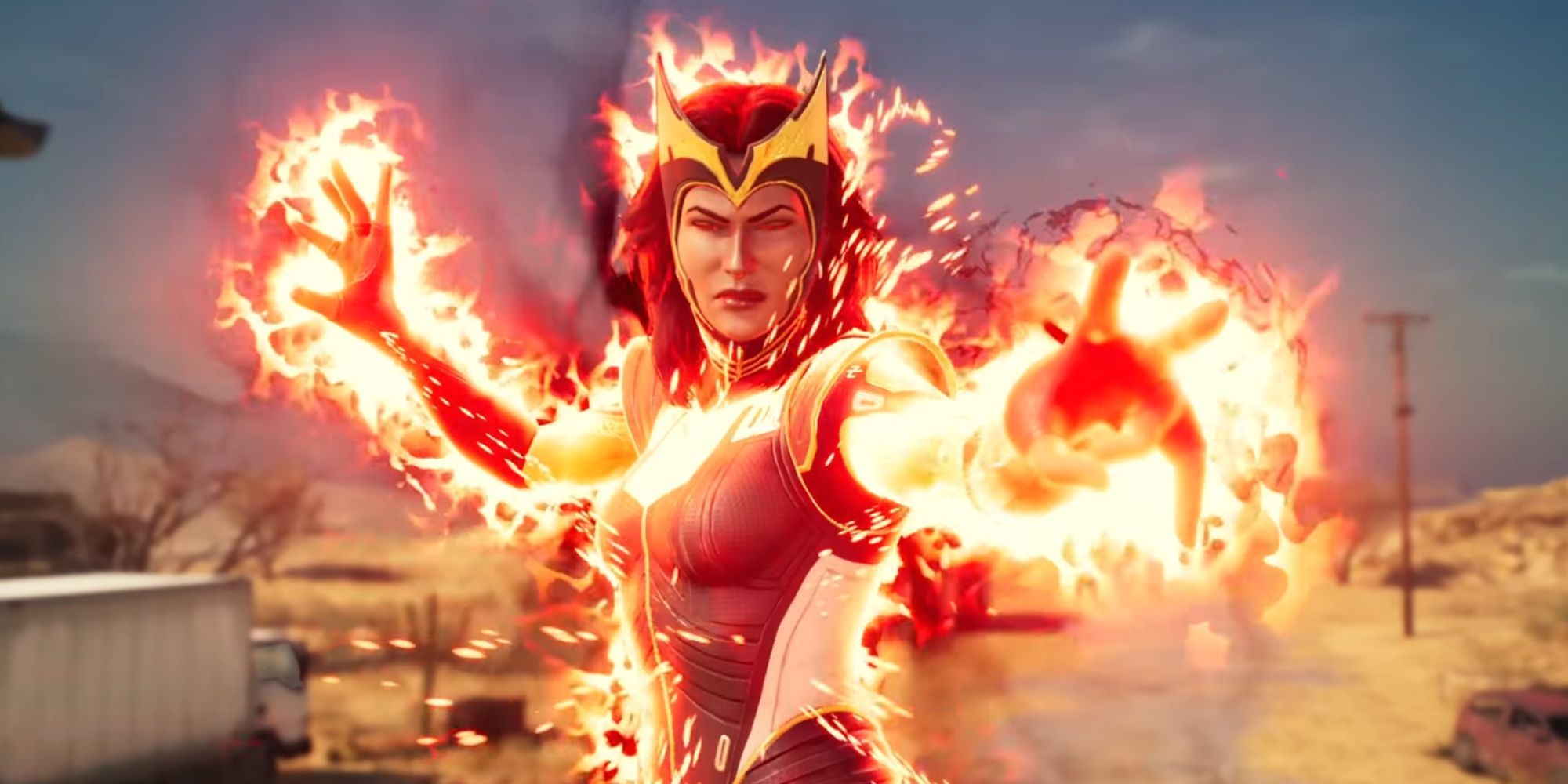 Loved Gifts

Liked Gifts

Disliked Gifts

Candle (Freshly Mowed Grass)
Candle (Leather and Mahogany)
Candle (Night into Morning)
Dealing with Difficult Coworkers
Growing Up With Trauma
Meat Market
Music Box (A Little Girl's Dream)
Music Box (On the Slopes of Wundagore)
Music Box (Transcendental Chimes)
Music Box (Vivaldi: Spring)
Passion in the Moonlight
Snack Box (1000 Jelly Beans)
Snack Box (Fresh and Fruity)
Snack Box (Snax)
The X-Men #4

Advanced Photography
All New Ghost Rider #1
Amazing Fantasy #15
A Stoic Companion
Avengers #4
Bottle of 18 year Aged Root Beer
Burning Skies: Air Combat in WWII
Candle (Beachy Waves)
Candle (Bone)
Candle (Grave Dirt)
Candle (Jet Fuel)
Candle (Sports Car Interior)
Captain Marvel #1 – 2012
Crystal Ball
Dagger
Dark Beauty: A Gothic Coloring Book
Ghost Rider #1
Goblet
Human Anatomy: Volume IV
Lessons in Leadership by Lt. Col. James Rhodes
Madripoor in Pictures
Music Box (Blood on Blood)
Music Box (Do It With Style)
Music Box (Face It Tiger)
Music Box (O Danny Boy)
Nineteenth Century Russian Poetry
Photo Frame
Practical Muy Thai
Premium Sketchbook
Runaways #1
Serenity: Calming Your Inner Demon
Skull
Snack Box (Luxury Bites)
Snack Box (Meat-o-phile)
Snack Box (Premium MREs)
Snack Box (Root Beers of Canada)
Strange Tales #110
Tactics of the Ancients
Tales of Suspense #39
Tapered Candle
The Incredible Hulk #181
The Unauthorized Biography of Captain Marvel
The Uncanny X-Men #160
Tomb of Dracula #10
Vase

Iron Man Fanfic Anthology
Magic for Normies
Multidimensional Cyphers in Graviton Theory
Snack Box (World's Grossest Candy)
The Illustrated History of the Squadron Supreme
Spider-Man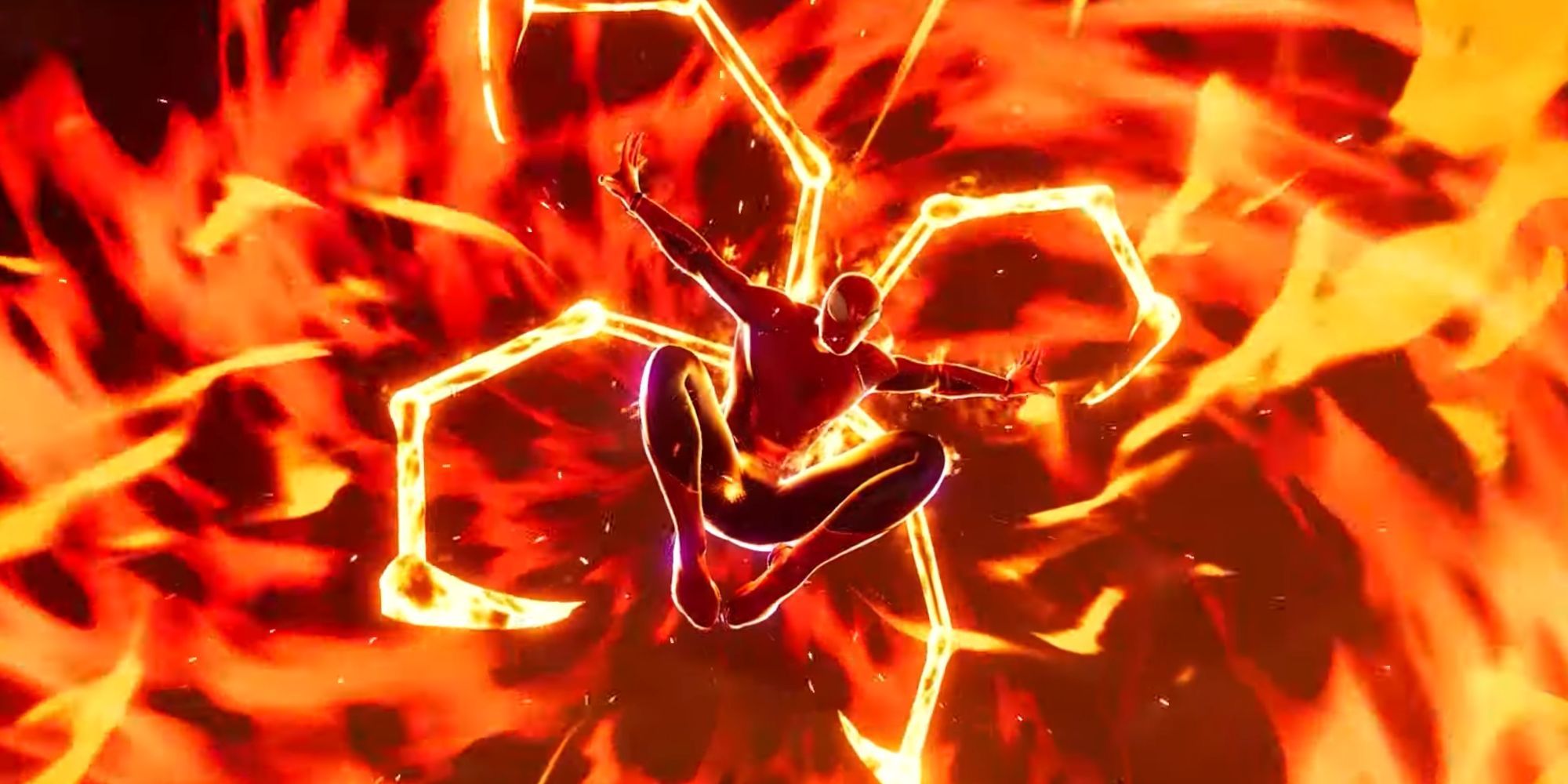 Loved Gifts

Liked Gifts

Disliked Gifts

Advanced Photography
Amazing Fantasy #15
Candle (Freshly Mowed Grass)
Candle (Night into Morning)
Dealing with Difficult Coworkers
Growing Up With Trauma
Magic for Normies
Multidimensional Cyphers in Graviton Theory
Music Box (A Little Girl's Dream)
Music Box (Face It Tiger)
Music Box (Vivaldi: Spring)
Passion in the Moonlight
Snack Box (1000 Jelly Beans)
Snack Box (Fresh and Fruity)
Snack Box (Snax)

All New Ghost Rider #1
A Stoic Companion
Avengers #4
Bottle of 18 year Aged Root Beer
Burning Skies: Air Combat in WWII
Candle (Beachy Waves)
Candle (Bone)
Candle (Grave Dirt)
Candle (Jet Fuel)
Candle (Leather and Mahogany)
Candle (Sports Car Interior)
Captain Marvel #1 – 2012
Crystal Ball
Dagger
Dark Beauty: A Gothic Coloring Book
Ghost Rider #1
Goblet
Human Anatomy: Volume IV
Iron Man Fanfic Anthology
Lessons in Leadership by Lt. Col. James Rhodes
Madripoor in Pictures
Meat Market
Music Box (Blood on Blood)
Music Box (Do It With Style)
Music Box (O Danny Boy)
Music Box (On the Slopes of Wundagore)
Music Box (Transcendental Chimes)
Nineteenth Century Russian Poetry
Photo Frame
Practical Muy Thai
Premium Sketchbook
Runaways #1
Serenity: Calming Your Inner Demon
Skull
Snack Box (Luxury Bites)
Snack Box (Meat-o-phile)
Snack Box (Premium MREs)
Snack Box (Root Beers of Canada)
Snack Box (World's Grossest Candy)
Strange Tales #110
Tactics of the Ancients
Tales of Suspense #39
Tapered Candle
The Illustrated History of the Squadron Supreme
The Incredible Hulk #181
The Unauthorized Biography of Captain Marvel
The Uncanny X-Men #160
The X-Men #4
Tomb of Dracula #10
Vase
Wolverine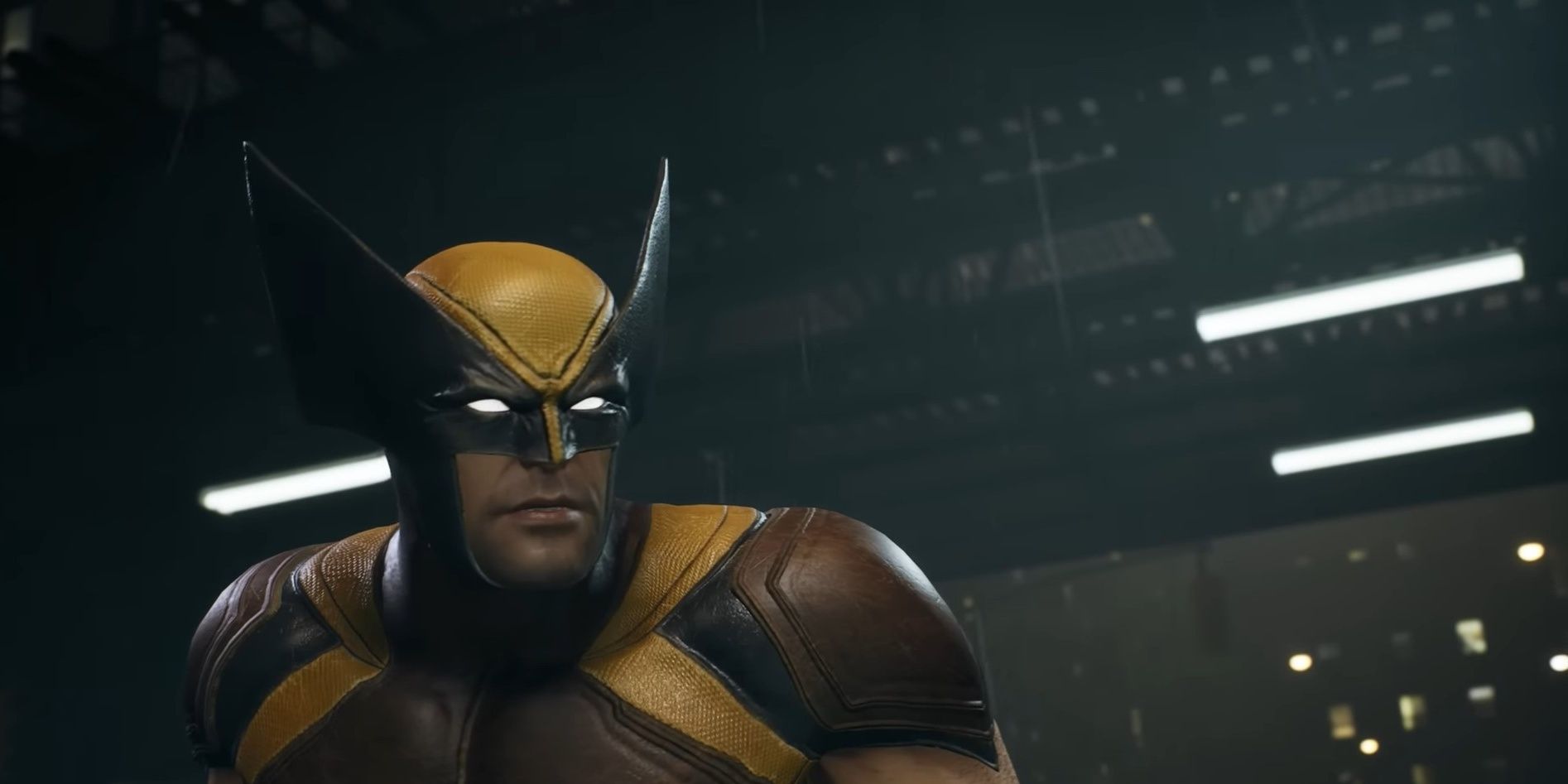 Loved Gifts

Liked Gifts

Disliked Gifts

A Stoic Companion
Candle (Bone)
Candle (Freshly Mowed Grass)
Candle (Night into Morning)
Dealing with Difficult Coworkers
Growing Up With Trauma
Madripoor in Pictures
Music Box (A Little Girl's Dream)
Music Box (O Danny Boy)
Music Box (Vivaldi: Spring)
Passion in the Moonlight
Practical Muy Thai
Snack Box (1000 Jelly Beans)
Snack Box (Meat-o-phile)
Snack Box (Premium MREs)
Snack Box (Root Beers of Canada)

Advanced Photography
All New Ghost Rider #1
Amazing Fantasy #15
Avengers #4
Bottle of 18 year Aged Root Beer
Burning Skies: Air Combat in WWII
Candle (Beachy Waves)
Candle (Grave Dirt)
Candle (Jet Fuel)
Candle (Leather and Mahogany)
Candle (Sports Car Interior)
Captain Marvel #1 – 2012
Crystal Ball
Dagger
Dark Beauty: A Gothic Coloring Book
Ghost Rider #1
Goblet
Human Anatomy: Volume IV
Lessons in Leadership by Lt. Col. James Rhodes
Magic for Normies
Meat Market
Music Box (Blood on Blood)
Music Box (Do It With Style)
Music Box (Face It Tiger)
Music Box (On the Slopes of Wundagore)
Music Box (Transcendental Chimes)
Photo Frame
Premium Sketchbook
Runaways #1
Serenity: Calming Your Inner Demon
Skull
Snack Box (Luxury Bites)
Snack Box (Snax)
Strange Tales #110
Tactics of the Ancients
Tales of Suspense #39
Tapered Candle
The Incredible Hulk #181
The Unauthorized Biography of Captain Marvel
The Uncanny X-Men #160
The X-Men #4
Tomb of Dracula #10
Vase

Iron Man Fanfic Anthology
Multidimensional Cyphers in Graviton Theory
Nineteenth Century Russian Poetry
Snack Box (Fresh and Fruity)
Snack Box (World's Grossest Candy)
The Illustrated History of the Squadron Supreme
Source: Read Full Article