Nioh 2 Will Rework Tutorials Based On Beta Feedback
Back in November when the beta for Nioh 2 was out, there was also a survey that asked players what their experience was like with the game and what was their overall impression. A month later, Team Ninja shared the survey's results and what kind of improvements were to be made based on this feedback. Now, the development team has gone into more detail regarding the changes and what players can look forward to once the game releases.
According to a PlayStation Blog post made by Tom Lee, the Creative Director at Team Ninja, some of the improvements include changes to Nioh 2's tutorial, UI, Dark Realm penalties, Ki recovery, overall difficulty, and a lot more. For instance, regarding the tutorial, it will be expanded to include basic actions as well as Yokai shift controls. Considering the fact that the Yokai shift is a brand new mechanic in Nioh 2, a tutorial explaining how to use it correctly is much needed. On top of that, new and improved information will be shown on the screen after death.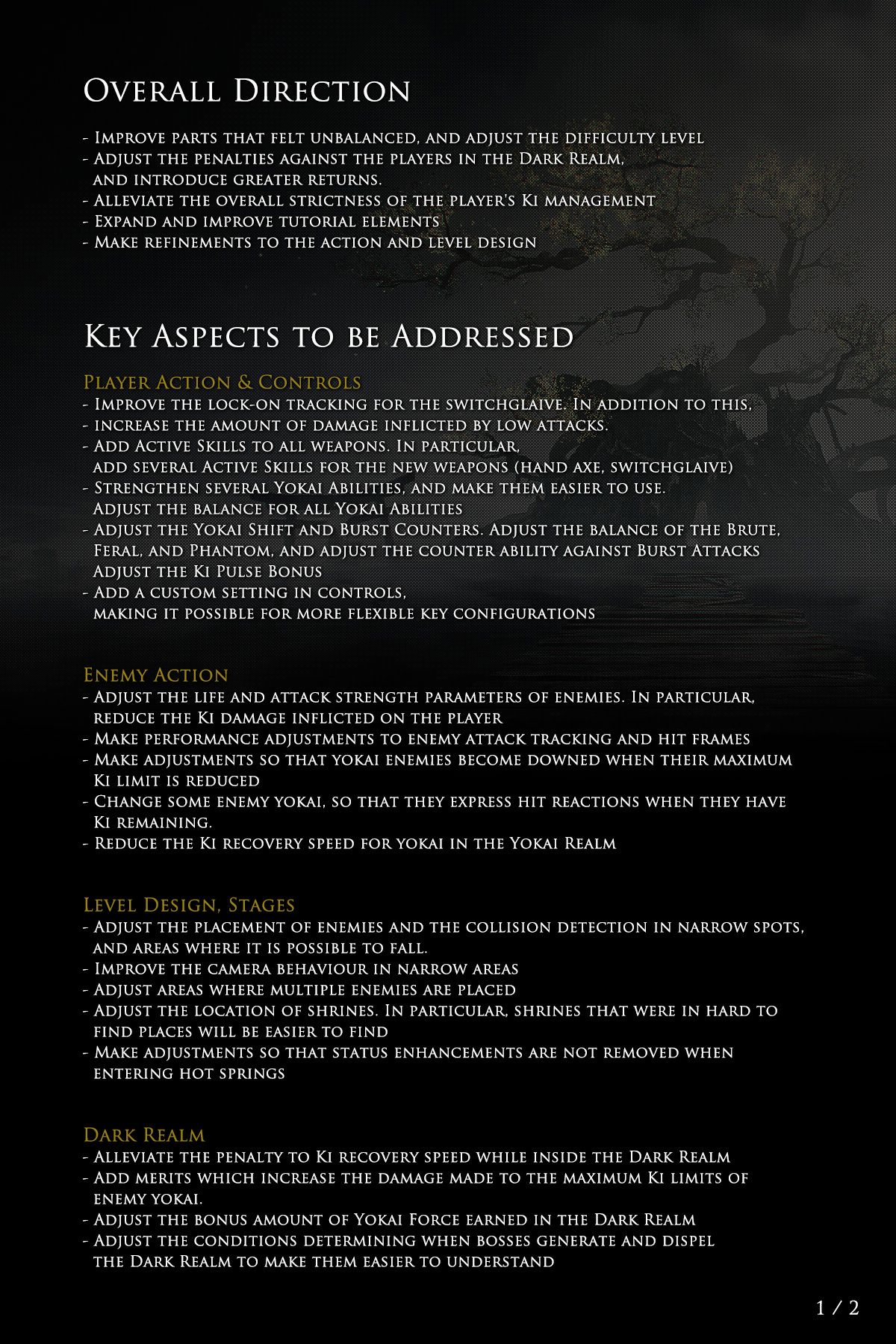 As for the Dark Realm, which is also a new mechanic, many players considered it to be too punishing. Aside from making the bosses gain new moves and abilities in the beta, the Dark Realm significantly reduced players' Ki (or stamina) recovery. Now, such penalties will be adjusted and will introduce greater returns. For example, the Ki recovery speed penalty will be "alleviated" while the amount of Yokai Force earned will be adjusted. Another change will adjust the conditions that determine when a boss will generate and dispel the Dark Realm so that it will be easier to understand.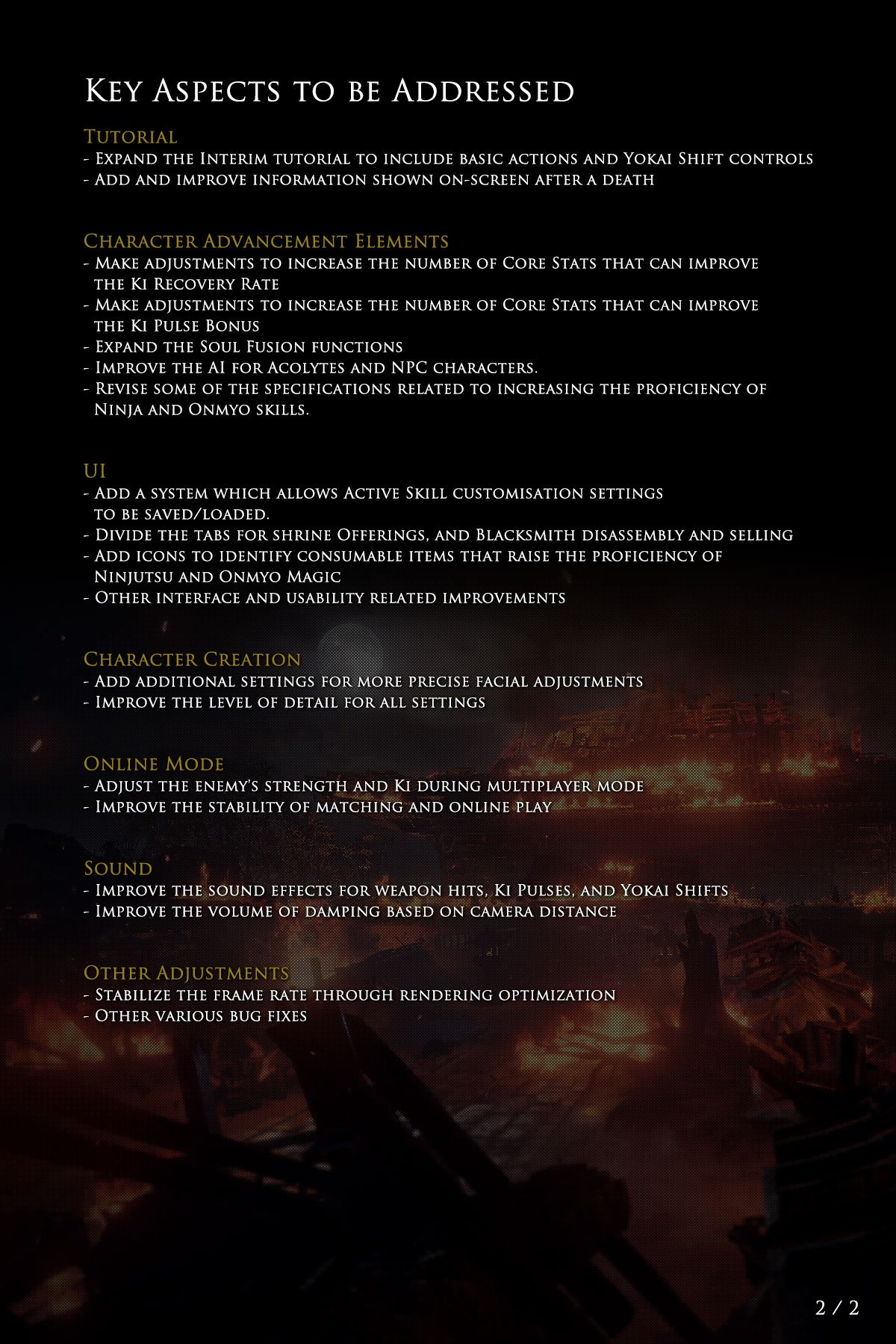 These are just some of the changes that will be implemented into the final version of Nioh 2. Other changes will be less significant but affect gameplay nonetheless, like improving sound effects for weapon hits, Ki Pulses, and Yokai Shifts. Even the online mode will have improvements. According to the information, strength and Ki of enemies will be adjusted for the multiplayer mode, while making the mode itself more stable.
Nioh 2 will release exclusively for the PS4 on March 13, 2020 and will serve as a prequel to the original Nioh game.
Source: USgamer, PSN Blog
Source: Read Full Article