One Month Later, Gotham Knights Is Already 40 Percent Off On Consoles
It's been less than a month since Gotham Knights launched — and the game is already being sold with a huge 40 percent discount on consoles. Most likely, the PC version will follow rather soon as we approach sales season.
Gotham Knights came out on October 21, and if you haven't bought the WB Games Montreal title just yet, now is your chance to save a buck. You can grab Gotham Knights for a 40 percent off the price across Xbox Series X/S and Playstation 5 right now (£38.99 instead of the usual £64.99). Just head to the Xbox or PlayStation Stores right away to get yourself a copy. This Black Friday offer ends in twelve days, so you can save £26.00 until November 29. The same discount is applied to the game's cosmetic 'Visionary Pack' that sells separately, too.
If you're interested in the PC version of this recent DC title, you'll have to wait a little longer. As of now, Steam and Epic Games Store haven't launched their Black Friday sales, both of which are scheduled to begin on November 22. It's almost certain Gotham Knights will receive a similar discount there as well.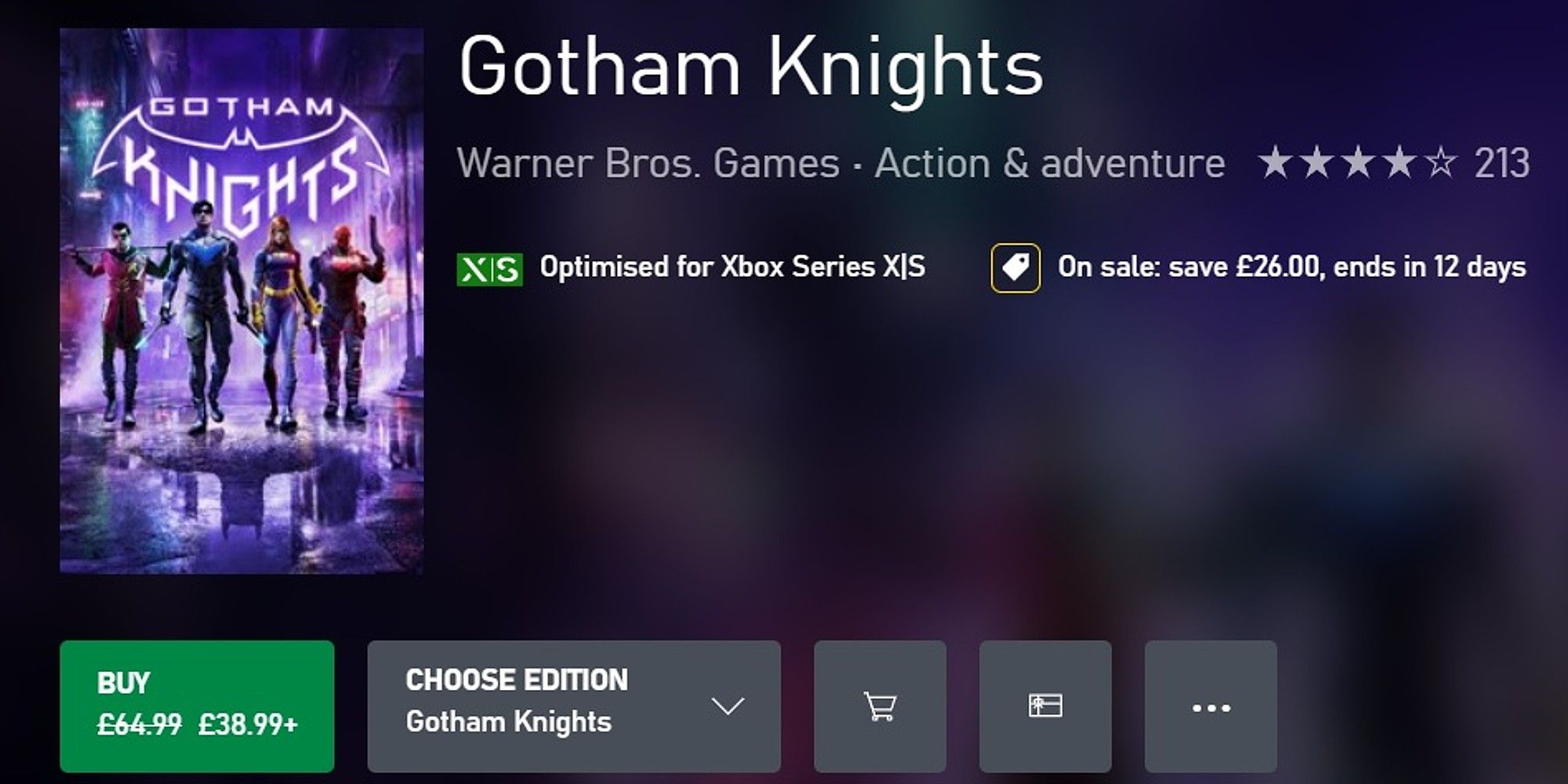 Gotham Knights is the most recent title to join Black Friday sales across major stores, and the fact that the publisher slashed prices so considerably and so soon is probably indicating that the game underperformed within the first month. Back in October, the game was received quite poorly by critics and players alike, with many drawing comparisons to 2015's Batman: Arkham Knight and its impressive visuals that still hold. The company is yet to announce Gotham Knights exact sales numbers, but something tells us they're not very impressive.
Considering the rise in prices for modern triple-A games, to which Gotham Knights definitely belongs, spending your coin on a title that has just been released becomes even more unreasonable. For the full price, you'll almost certainly receive a great deal of bugs, most of which will probably be patched by the time the first discount lands. Guess the right strategy here.
Source: Read Full Article