Persona 4 Golden: Gardening Guide
Quick Links
All Crops And Their Effects
As if there weren't already enough activities for you to do in a Persona game, Persona 4 Golden introduced a new mechanic into the Persona series as well: gardening. Yu and Nanako (and occasionally Dojima) will be spending some time together out in the yard, planting, tending to, and harvesting vegetables together.
Once you've got a luscious crop, you can even use your harvest to replenish HP and SP to your teammates during battles or in dungeons. For a little help in finding seeds, planting your garden, and harvesting your crops in Persona 4 Golden, read on ahead.
How To Use The Garden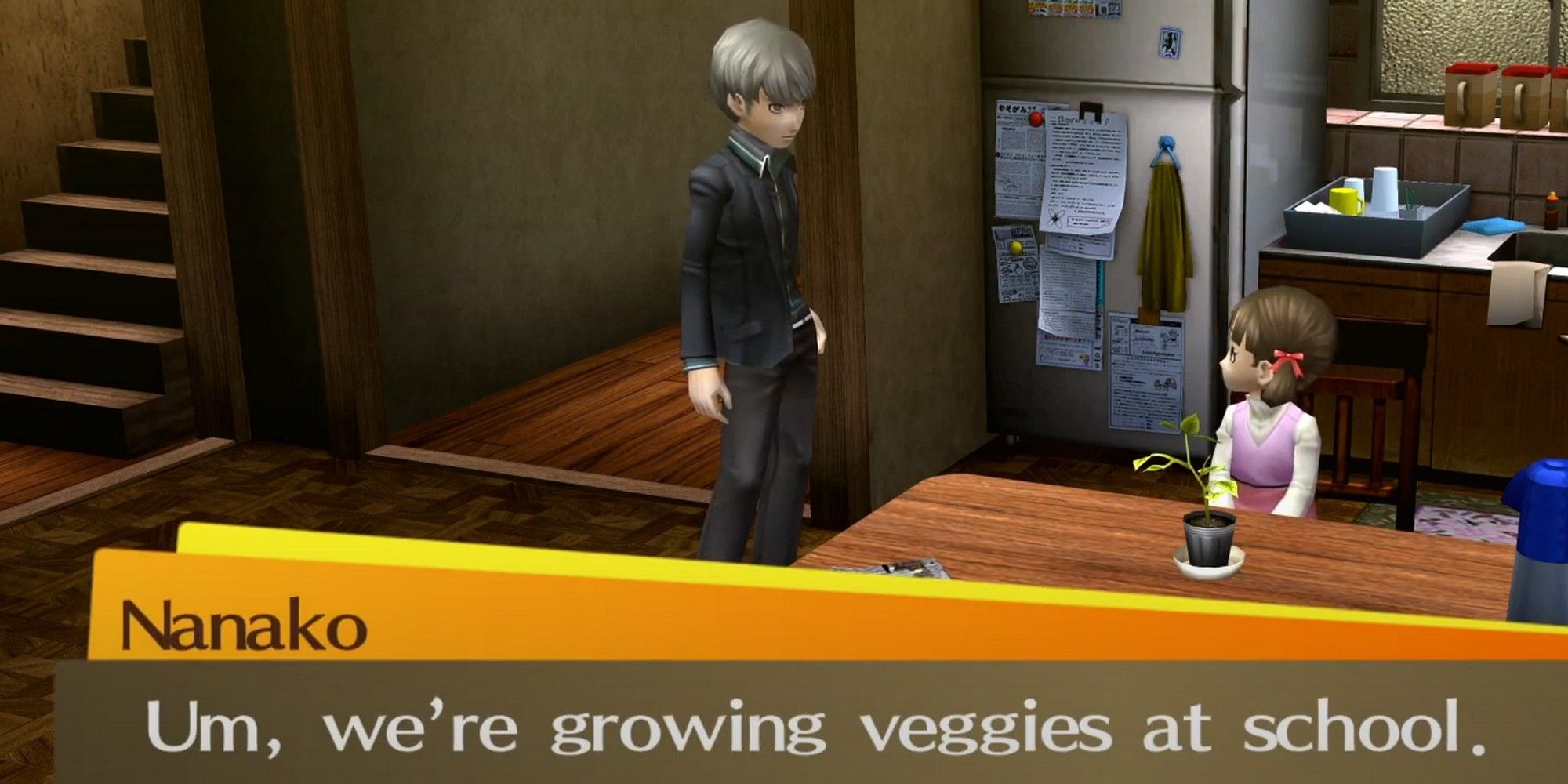 You're able to use the gardening box outside the Dojima Residence beginning on 5/22. On this day, Nanako will speak to you about wanting to plant veggies.
After this, you can plant a total of eight different crops throughout your year in Inaba. You can buy seedlings for your garden from either Junes, or from the woman outside the Dojima Residence.
You're also able to spend time maintaining your garden. Doing so offers three benefits:
It might increase the number of crops in your next harvest.
It's a reliable way to raise your Diligence stat.
You gain boosts to Nanako's social link, and occasionally even to Dojima's.
When a crop is ready to harvest, you'll see a blue symbol above the bucket of gardening tools. Interact with the tools to harvest the crops that are ready.
However, if a crop is withered, you'll instead see a red symbol. This means your crops are withered and will need to be cleared before you can plant new ones.
It's worth noting that you cannot garden in winter. Instead, you'll use the garden to catch some rare bugs.
All Crops And Their Effects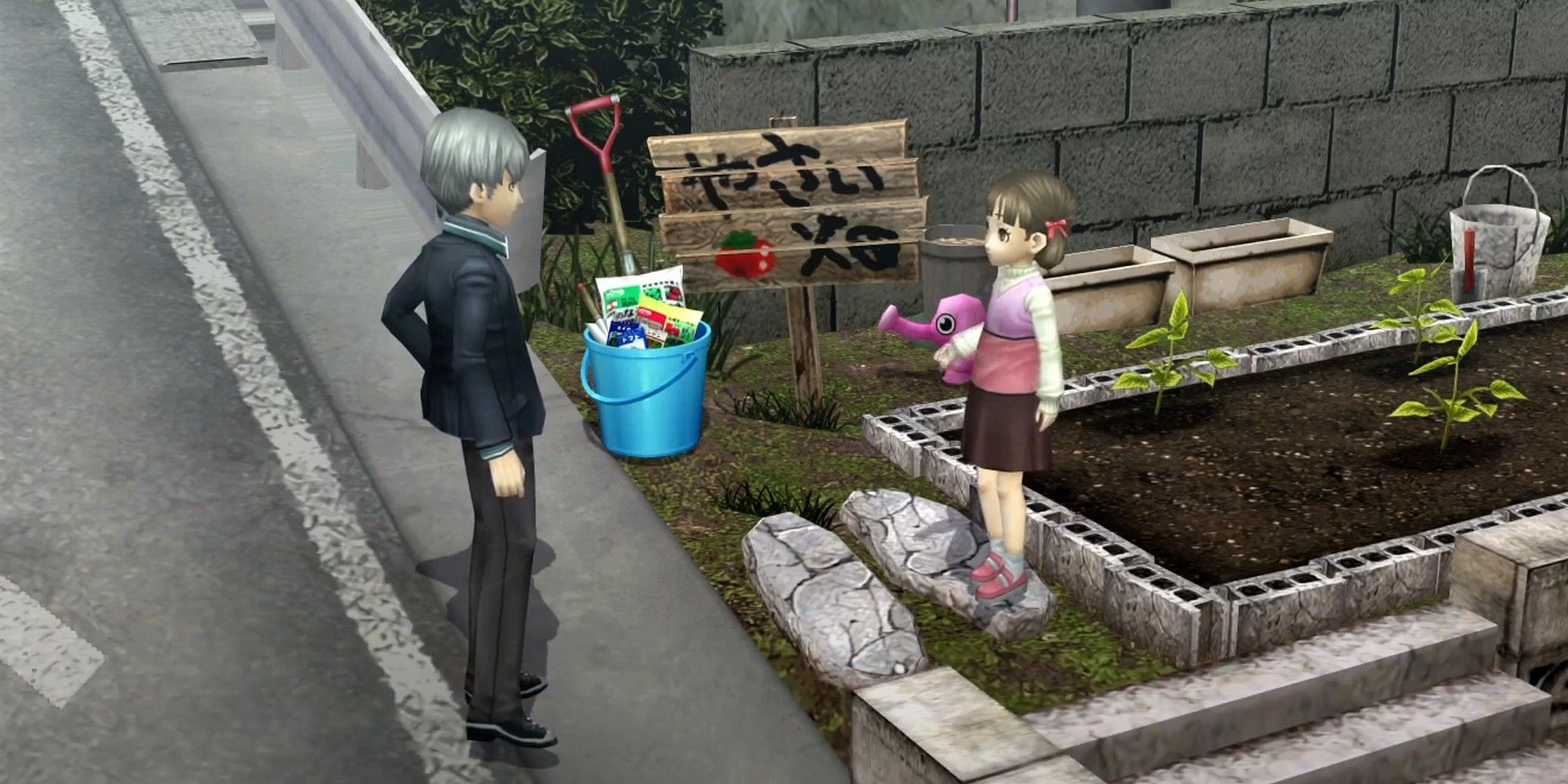 Below, you'll find all the information you'll need about what crops you can grow in P4G.
Persons 4 Golden Crops
Seed Name

Grow Time

Yields

Item Effects

Availability Beginning

Price

Tomato Seedling

5

Tiny Soul Tomato (2)

Restores 20 SP to one ally

5/22

¥500

Daikon Seedling

5

Return Daikon (2)

Allows your group to leave the dungeon

Wheat Seedling

6

Cracked Wheat (2)

Acts as a key for treasure chests in dungeons

6/5

¥1,000

Cabbage Seedling

5

Hiranya Cabbage (2)

Cures any ailment except Down or Unconscious to one ally

¥1,800

Wall Paprika

7

Random selection of (4) of the following:

Red Paprika
White Paprika
Blue Paprika
Green Paprika

Resists an elemental skill, corresponding to the color

Red: Fire
White: Ice
Blue: Electric
Green: Wind

6/25

¥2,300

Barrier Corn

8

(1) each of the following:

Tetracorn: Barrier for one ally that reflects one physical attack
Makaracorn: Barrier for one ally that reflects one magic attack

Eggplant Seedling

9

Scapegoat Eggplant (1)

Allows one ally to survive one insta-kill attack

7/24

¥3,000

Melon Seedling

10

Bead Melon (1)

Fully restores all HP/SP to one ally

8/14

¥5,000
Keep your eye on the health of your garden, and you'll be stocked up on veggies in no time.
Source: Read Full Article