Pokemon Cereal Will Include Special Booster Packs For 25th Anniversary Next Month
The two best things in the whole world, Pokemon cards and breakfast cereal, are coming together at last.
Next month, the General Mills Pokemon cereal will be updated with special 25th-anniversary boxes. Inside each box will be an exclusive booster pack that includes two reprints and one of six exclusive holographic promo cards.
The 14-card mini-set will be printed exclusively for the General Mill's "Berry Bolt" Pokemon cereal. The new Pokemon cereal was first introduced in November 2020, and unlike the Lucky Charms-style Kellogg's cereal from the '90s, the fruity new General Mill's cereal is more like Trix with Pikachu marshmallows.
While the entire mini-set is made up of reprints from past Sword & Shield-era sets like Darkness Ablaze and Vivid Voltage, only the holographic cards are getting the special promo card treatment. The six holo cards, Pikachu, Galarian Ponyta, Morpeko, Gossifleur, Hatenna, and Wooloo, will each have their own unique promo number, making them exclusive to this cereal box promo.
For whatever reason, only the Pikachu card is stamped with the Pokemon 25 logo, which was created to mark products and events throughout 2021 that celebrates the 25th anniversary of the Pokemon franchise. The special edition cereal boxes will be available on February 27.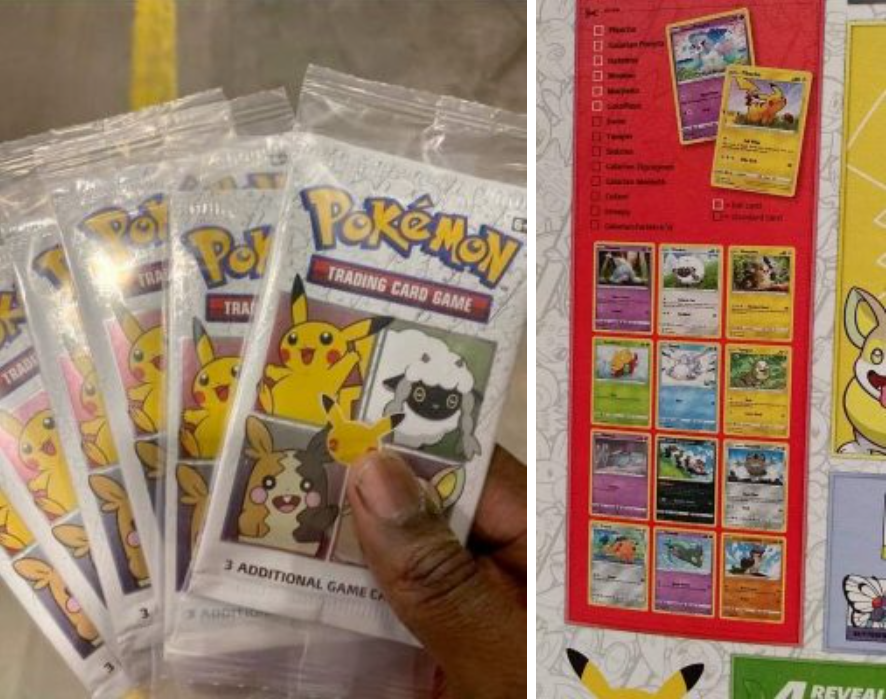 The next non-cereal box Pokemon card set, Shining Fates, will also release in February. The set, known as Shiny Star V in Japan, will reintroduce the Shiny Vault popularized by the Shining Legends and Hidden Fates mini-sets. The set will contain 72 regular cards and 122 "Shiny Vault" cards that feature many shiny variants of cards from previous sets as well as some brand new shinies. The 25th anniversary Pokemon TCG expansion will be available on February 27.
The Pokemon Company has a lot more in store for the 25th anniversary throughout 2021, including oversized reprints of Base Set Pokemon cards, a brand new Pokemon Snap game, and potentially a remake of Pokemon Diamond and Pearl for the Nintendo Switch. Pokemon Unite, the first Pokemon-themed MOBA, is also on the way. Last week, some images from the game were leaked online. There will be plenty of fresh Pokemon content throughout the year to enjoy alongside a nice big bowl of Pokemon Berry Bolt breakfast cereal.
Source: Read Full Article