Pokemon Scarlet & Violet: How To Get Every Vivillon Pattern
Quick Links
Vivillon In Pokemon Scarlet And Violet
Transferring Vivillon Through Pokemon Home
Trading From Your DS To Pokemon Home
Vivillon Locations For 3DS Games
Vivillion is a Pokemon first introduced in generation six. This butterfly-like Pokemon has a variety of different wing patterns that you can collect, some more difficult than others to find. If you are aiming to collect every Vivillon type, then you've come to the right place.
In this guide, we are going to take a look at how to get the different Vivillion wing patterns in Pokemon Scarlet and Violet, as well as in other Pokemon games such as those on the 3DS and in Pokemon Go. In total, there are 20 different Vivillion patterns that you can obtain.
Vivillon In Pokemon Scarlet And Violet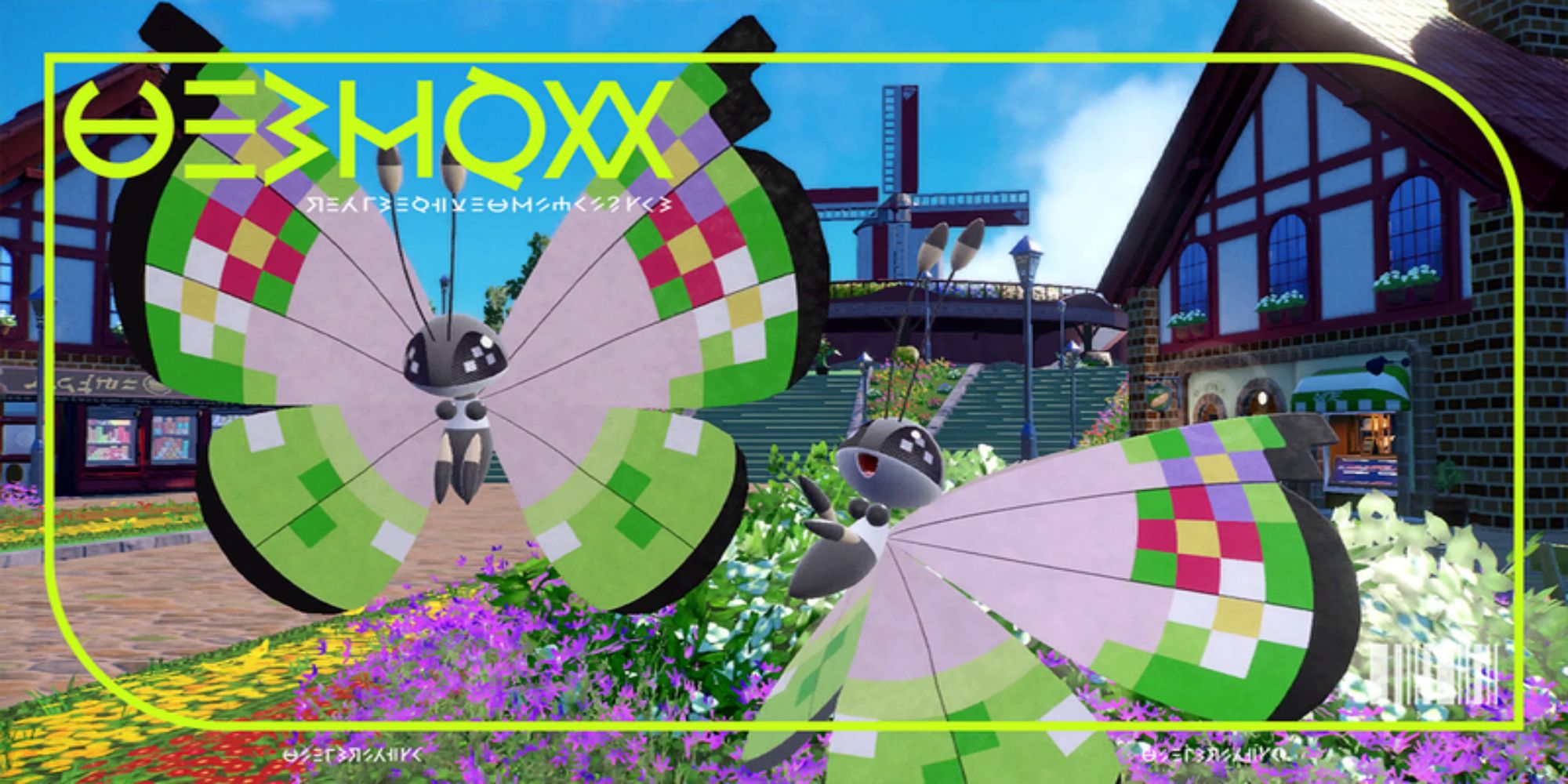 In Pokemon Scarlet and Violet, all Vivillon that appear will have a Fancy Pattern. Fortunately, Vivillon is fairly easy to catch.
We recommend heading to the North Province, which is just to the left of the area on the map that is blocked off. If Vivillon is not appearing, be sure to eat a meal that boosts your Bug Encounter rate. This will make Bug-type Pokemon more likely to appear.
In addition to catching a wild Vivillon, you can also evolve one from a Scatterbug. This little bug appears in the south region of Paldea, where you first begin your journey. Chances are, you will see a Scatterbug shortly after leaving your house. At level nine, Scatterbug will evolve into Spewpa, and then at level 12, it will level up into Vivillon.
Regardless if you found a wild Vivillon or evolved one, it will have the Fancy Pattern. This is the only pattern that you can encounter in the game.
Transferring Vivillon Through Pokemon Home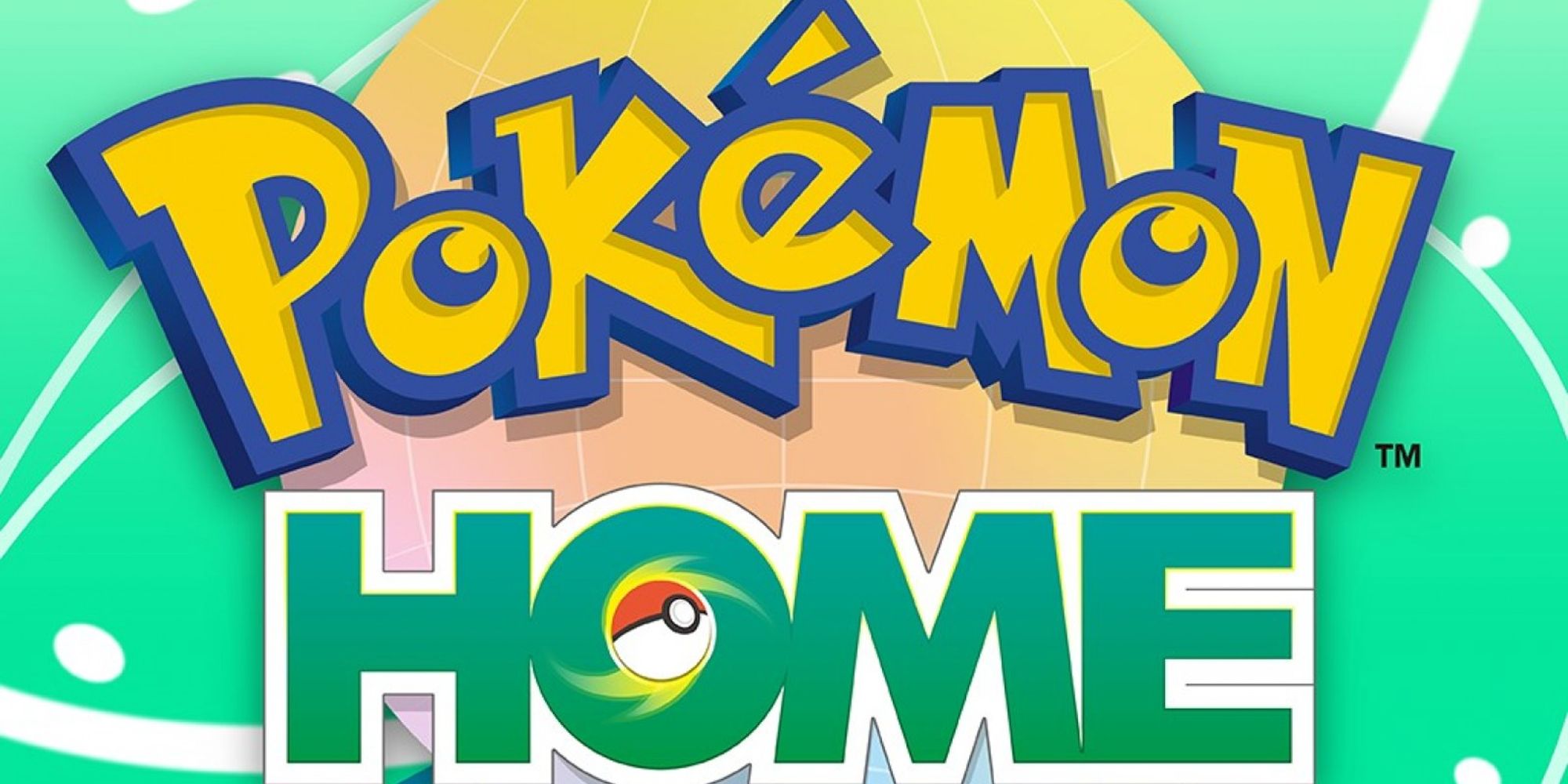 If you have caught different Vivillon patterns in previous games, you will be able to transfer them into Pokemon Scarlet and Violet through Pokemon Home.
At this time, Pokemon Home does not support Scarlet and Violet, however, in the future, it will. Be sure to check with official Pokemon sources!
Trading From Your DS To Pokemon Home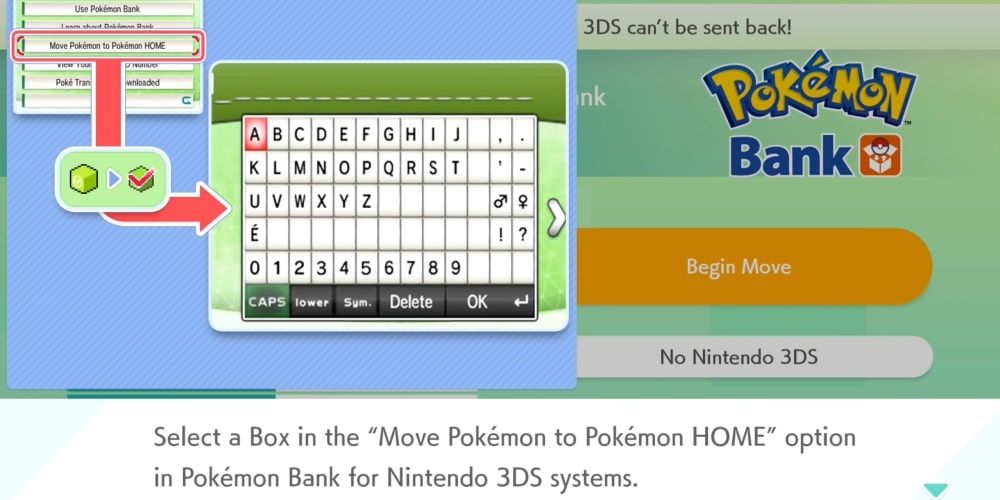 Pokemon Home first hit the Nintendo Switch in 2020, but thankfully, you can still transfer Pokemon from your 3DS to Home.
To do so, head to Pokemon Bank on your 3DS. From there, you can choose "Move Pokemon to Pokemon HOME". This will move Pokemon in the selected box over to Pokemon Home, which can then be accessed from your Nintendo Switch.
It's important to note that this trade is one-way. You will not be able to transfer Pokemon back to your Nintendo 3DS.
Vivillon Locations For 3DS Games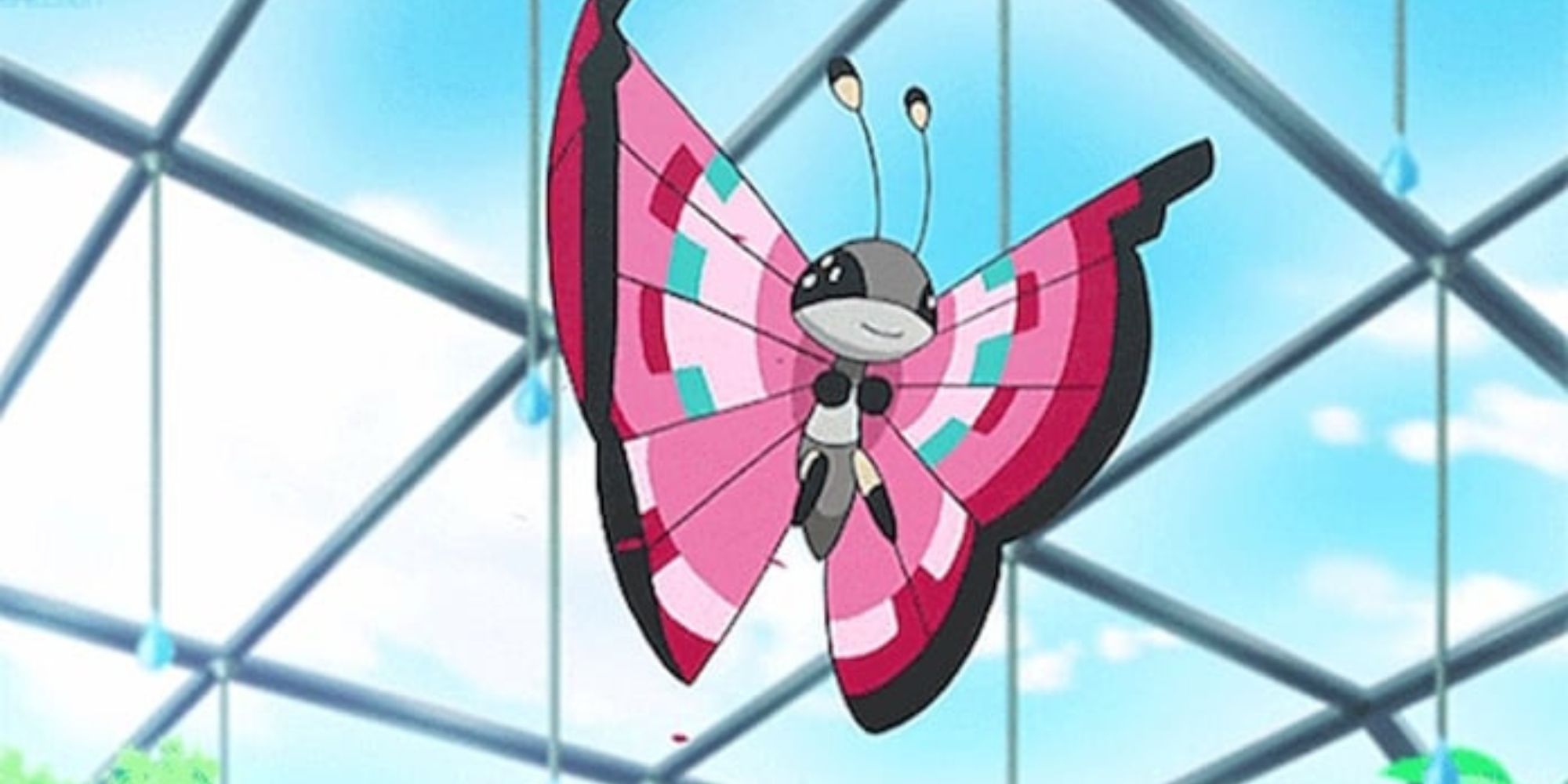 An easy way to obtain all Vivillon patterns is by getting them in a 3DS Pokemon game, transferring to Pokemon Home, and then moving them to Pokemon Scarlet and Violet when it is supported by Pokemon Home.
On the 3DS, Vivillon patterns change based on the region that you are in. Changing your region mid-game will not magically change the Vivillon pattern in your game, but prior to starting a new game, you can change the location.
Additionally, you can trade with others! Trading is a great way to Vivillon's from around the world. Below, you can check out the 18 regional Pokemon, as well as where they are available.
Vivillon Pattern

Location(s)

Archipelago

Anguilla
Antigua and Barbuda
Aruba
Bahamas
Barbados
British Virgin Islands
Colombia
Dominica
Dominican Republic
Grenada
Guadeloupe
Haiti
Jamaica
Lesotho
Mexico
Martinique
Montserrat
Netherlands Antilles
United States (Puerto Rico)
Saint Kitts and Nevis
Saint Lucia
Saint Vincent and the Grenadines
South Africa
Trinidad and Tobago
Turks and Caicos Islands
Venezuela

Continental

Argentina
Belgium
Czech Republic
Denmark
Estonia
France
Germany
Latvia
Lithuania
Netherlands
Norway
Poland
Russia
South Korea
Sweden

Elegant

Japan (excluding Hokkaido and Okinawa)

Garden

Australia (Tasmania)
Ireland
Isle of Man
New Zealand
Poland
Serbia
United Kingdom

High Plains

Azerbaijan
Canada (British Colombia)
Mexico
Russia
United States (Western)

Icy Snow

Northern Canada
Finland
Sweden
Russia
Norway

Jungle

Brazil
Colombia
Costa Rica
Ecuador
French Guiana
Guyana
India (Kerala)
Malaysia
Myanmar
Panama
Singapore
Suriname
Venezuela

Marine

Albania
Austria
Bulgaria
Chile
Croatia
Czech Republic
France
Germany
Gibraltar
Greece
Guernsey
Hungary
Italy
Jersey
Macedonia
Malta
Montenegro
Portugal
Romania
San Marino
Slovenia
Spain
Vatican City

Meadow

Andorra
Austria
France
Germany
Italy
Liechtenstein
Luxembourg
Spain
Switzerland

Modern

Canada (Manitoba)
United States (Eastern)

Monsoon

Hong Kong
India
Japan (Okinawa)
Taiwan

Ocean

France (Réunion)
United States (Hawaii)

Polar

Argentina
Canada (Eastern)
Chile
Finland
Norway
Russia
Sweden
United States (New England region)

River

Australia
Botswana
Chad
Lesotho
Niger
Mali
Mauritania
Namibia
South Africa
Spain

Sandstorm

Cyprus
Djibouti
Eritrea
Saudi Arabia
Somalia
Sudan
Turkey
United Arab Emirates

Savanna

Argentina
Brazil
Bolivia
Paraguay
Peru
Uruguay

Sun

Australia
Belize
Cayman Islands
El Salvador
Guatemala
Honduras
Mexico
Mozambique
Nicaragua
Swaziland
Zambia
Zimbabwe

Tundra

Iceland
Japan (Hokkaido)
Norway
The Fancy and Pokeball Pattern are event-exclusive Pokemon, so they are not freely available on 3DS games. Unfortunately, the Pokeball Pattern is still unavailable, and cannot be obtained in any game unless you participated in the last distribution event from 2016.
This is a lot of locations and patterns; we recommend finding an online forum such as Reddit and trading with others from different regions.
Vivillon In Pokemon Go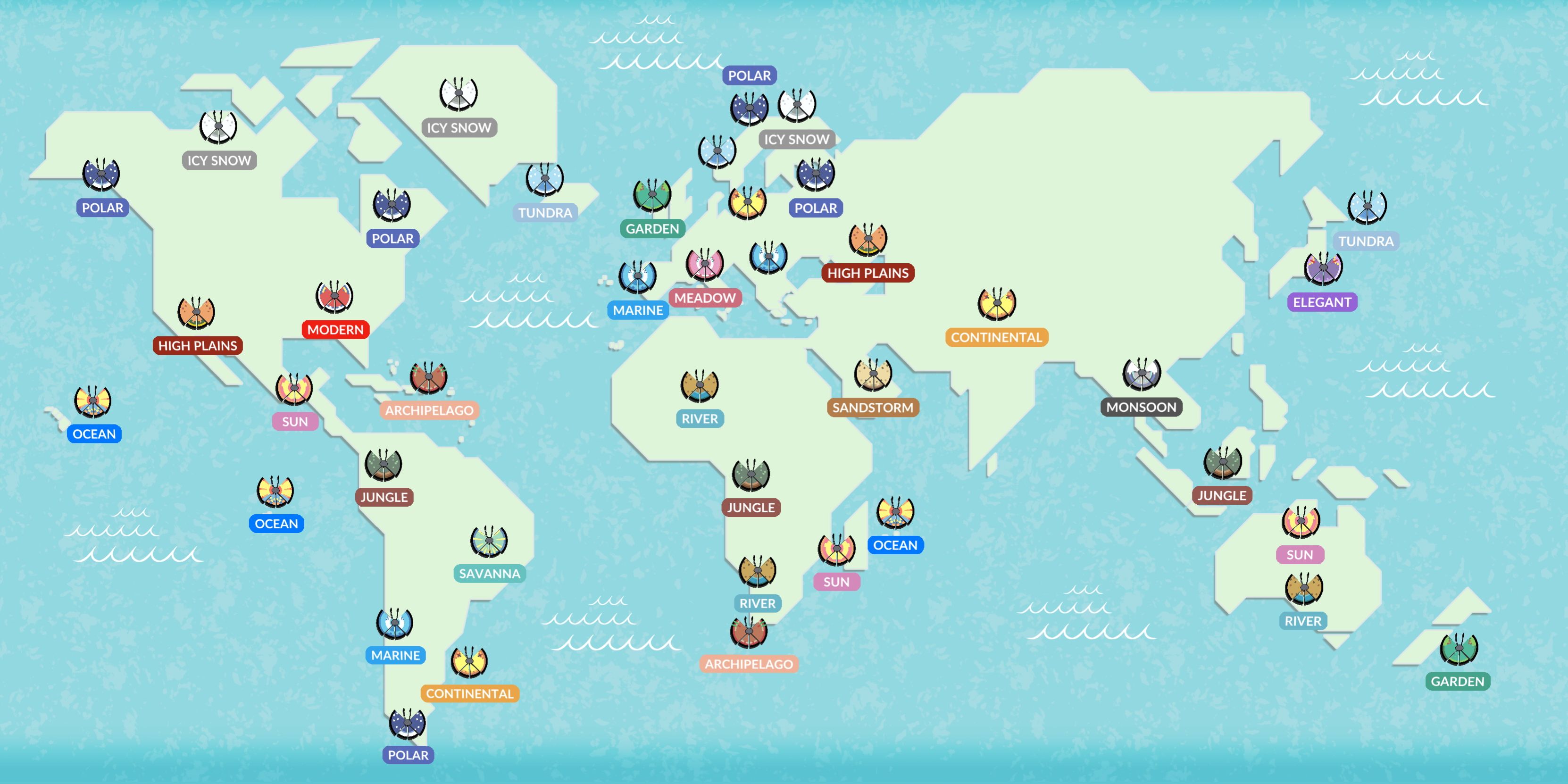 Lastly, you can catch Vivillon in Pokemon Go and then transfer it to Pokemon Home. While playing Pokemon Go, you can head to the settings menu and tap 'Pokemon HOME'. This will bring you to a sign-in screen, requiring you to link your Nintendo account.
From here, you will be able to select the Pokemon that you want to transfer, which will send them straight to Pokemon Home. You will not be able to transfer as often as you want; the 'GO Transporter' will need to be charged up before you can use it.
Once your Pokemon are in Home, you're done! Now, you just need to wait until it supports Scarlet and Violet.
This is not practical for everyone, since it involves visiting these locations in real life.
Like on the 3DS, Vivillon varies by region in Pokemon Go. For a complete walkthrough on how to find each Vivillon, check out this guide. Overall, the regions are pretty similar to those on the 3DS.
Source: Read Full Article