Pokemon TCG Live Beta To Launch Globally By End Of November
The Pokemon Company is going to be launching the beta for Pokemon TCG Live around the world "by the end of November," at least according to reports. The program has already gone live in some parts of Europe such as the Netherlands, Denmark, Sweden, Finland, and Norway. Players in several "key regions" including the United States, United Kingdom, and Japan have so far been kept waiting.
The news comes from the official forum for Pokemon TCG Live. When asked about "release predictions for new regions" by a seemingly random user, a spokesperson for the company replied that "in the most recent letter that was put out, we called out looking to expand the beta globally by the end of November. So far, nothing has changed on our end, so soon!"
The letter in question was published earlier this month. "In August, we shared a survey with everyone who played the Pokemon TCG Live limited beta to help us in our ongoing efforts to better understand player impressions of the game's current state," the document which held short of announcing a global release date explained. "We'd like to thank everyone who took the time to share their thoughts with us, they are critical to the development of Pokemon TCG Live. We've identified and prioritized all the issues described and your feedback helps us continue adjusting and iterating on the many ways we can optimize the experience for all players."
The first countries to gain access to the beta for Pokemon TCG Live were Canada and Mexico. Australia, New Zealand, France, Germany, and Italy followed shortly afterwards, updates to the game being incrementally rolled out over the course of this past year.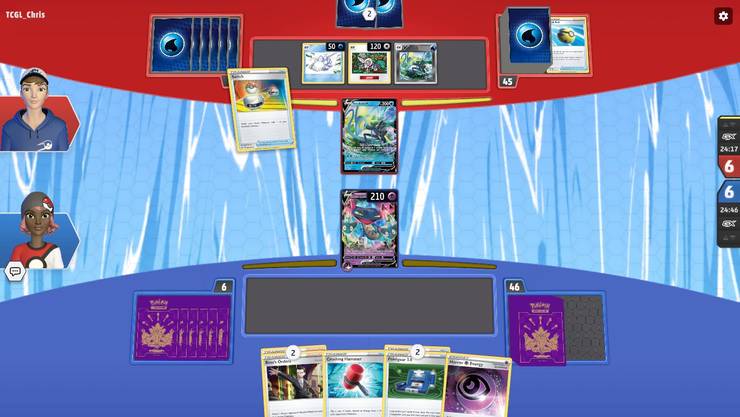 The Pokemon Company previously made no promises about a global release date, claiming the decision to launch the beta in these countries was made to "allow the development team to collect gameplay feedback and help us better understand our players," calling them the "only markets identified for limited beta launch at this time." Players in the qualifying regions are currently able to download Pokemon TCG Live on the official website.
Source: Read Full Article