Project Slayers Codes For November 2022 – Roblox
Get the latest Project Slayers codes, a hugely popular Roblox game. It's a sprawling adventure game set in the Demon Slayers universe with non-canon characters. Powerful clans make up the combat in the game – there are a huge variety of different clans, spanning from common to mythical.
The game's got great fighting mechanics and lots of ways to play with your friends. Roll for clans, level up your character, complete mission and questions, and become the ultimate slayer. Project Slayers is going to be a Roblox hit.
We checked for new codes on November 1, but nothing new has been added. A new update is supposedly around the corner, so stay tuned for more news.
All Project Slayers Codes
All working Project Slayers codes in November 2022.
| Codes | Reward | Active/Expired |
| --- | --- | --- |
| 400Klikes | Spins, Demon Art Spins, and Daily Spins | Expired |
| 400Klikesracereset | Reset your race | Expired |
| 400Klikesbreathingreset | Reset your breath | Expired |
| Miniupdate3 | Spins | Expired |
| MiniUpdate3racereset | Race reset | Expired |
| Miniupdate3breathingreset | Breath reset | Expired |
| FlAm3!Shawcas31 | Spins | Expired |
| miniupd2breathreset | Breathing reset | Expired |
| miniupd2racereset | Race reset | Expired |
| twittaspins | 30 spins | Expired |
| sCyth3Showcase | 15 spins | Expired |
| 350Kupvotes!Breathing | Breath reset | Expired |
| 350Kupvotes! | 15 spins | Expired |
| lastcode?lol | 15 spins | Expired |
| anotherdayanothershutdown | 15 spins | Expired |
Codes need to be entered exactly as above – so check for capital letters, numbers, and punctuation.
How To Redeem Codes In Project Slayers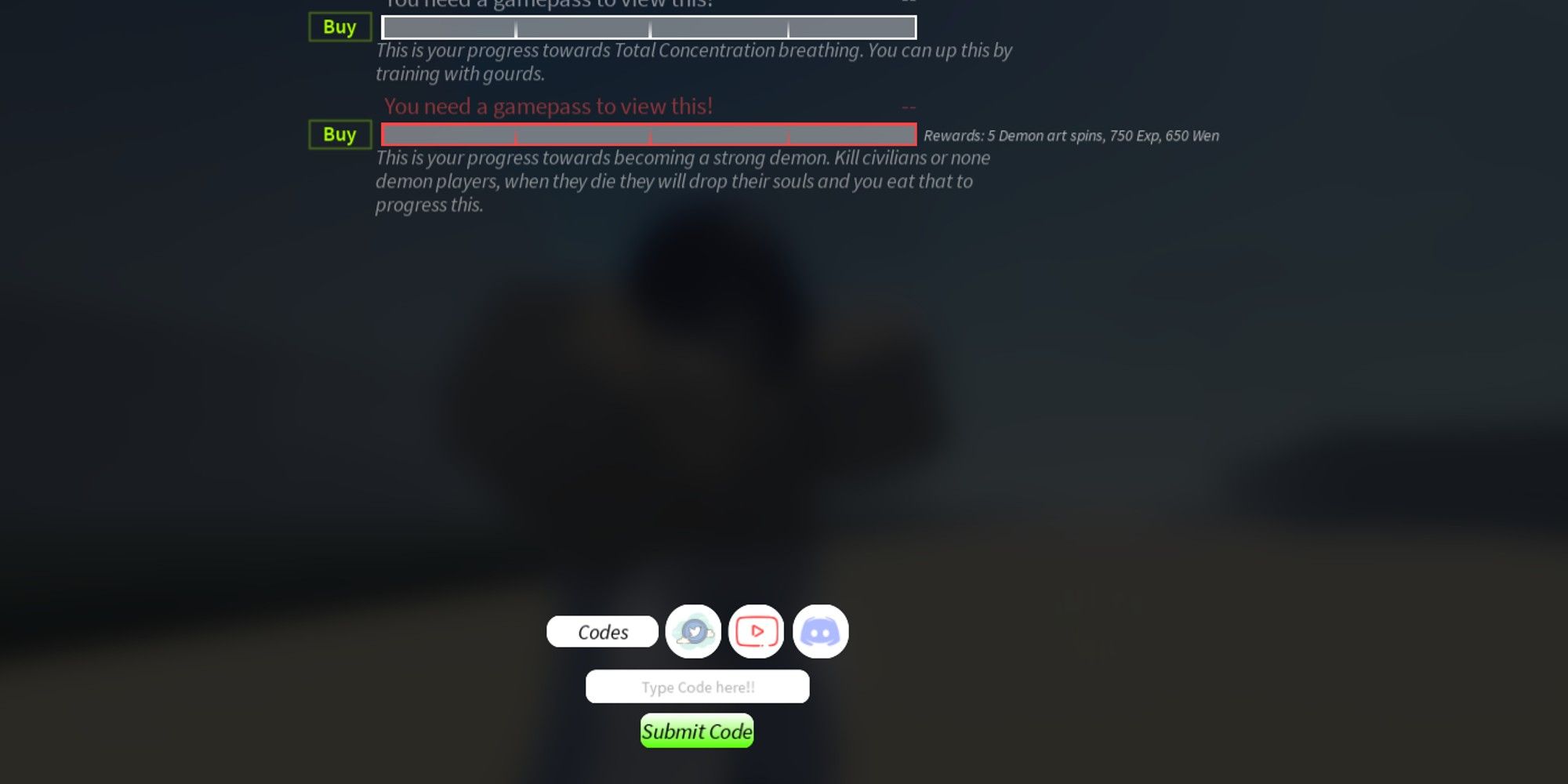 It's easy to redeem codes.
Hit M, this opens the Menu
Click on the middle icon, it looks like a book
Enter the code in the bottom box
If the code doesn't work, it's likely because you've entered it incorrectly, or it is expired. Make sure to copy and paste directly from our list to enter the code correctly, and make sure to check back soon for new codes, as a lot of them are time-limited at the start!
Current game version: v.167. Codes will only work on servers with this version.
How To Get More Project Slayers Codes
Make sure to bookmark this page ahead of the upcoming Project Slayers update 1, we will have the codes ready for you! You can visit the official Discord here (currently full!), as well as the game page and Trello board for updates.
What Are Project Slayers Codes?
Project Slayers codes can be redeemed for free rewards in the game, mostly spins for clans in the game (pretty much the most important part of the game) as well as other resets and rolls. New codes are handed out when there is a big update, shutdown, or when the game has hit a certain milestone. We're not sure when the next code will be released.
What Is Project Slayers?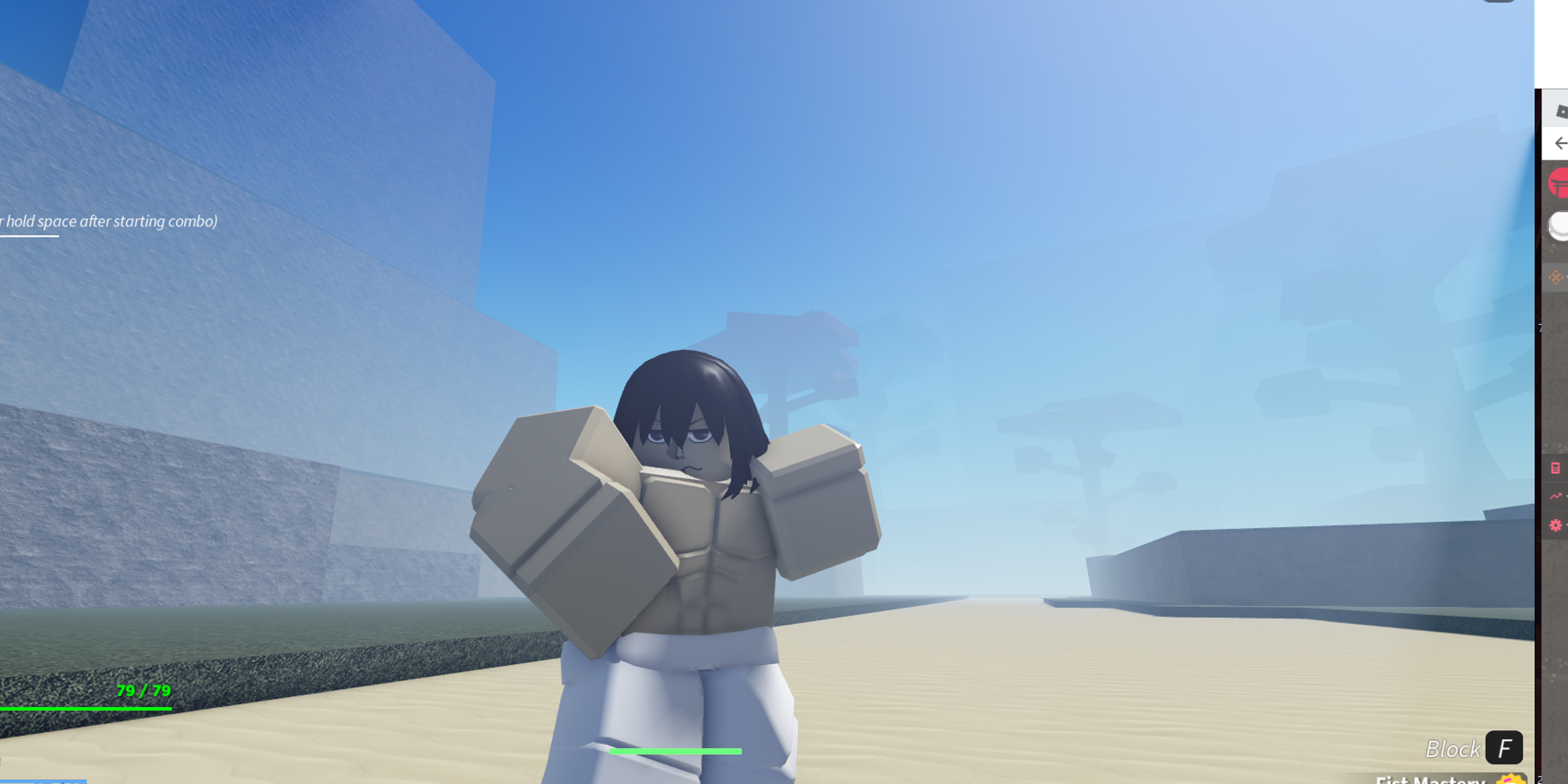 Project Slayers is a brand-new anime-themed adventure game that has taken Roblox by storm. It's developed by ouw0pp and a small team, and it's based on the Demon Slayer series by Koyoharu Gotouge.
The map is pretty huge with a fast-travel system put in a place to make it easier to get around, there are a variety of weapons (like a Lightning Katana and Demon Weapons), and loads of different breaths (these are abilities, like Water and Thunder breathing), as well as a clan system that dictates your style of play.
The game has been in development since 2020 and has finally been released! Check out Project Slayers clan guide here, how to turn into a Demon guide, and how to carry in the game.
Latest Project Slayers Update
Latest update was added August 18 to cap arrow flight (a nerf, basically), removed the ability to heal and climb from PVP, and a brand-new dungeon with extra rewards! There were a couple of other tweaks, bug fixes, and balance changes, too.
Check out the latest showcase video below:
Source: Read Full Article